The holiday season is finally here. And it's the time of year that everyone who sells online has been waiting for. If there's ever a time to impress your audience, it is now.
While there are numerous methods to excite your customers, a beautiful holiday email is unbeatable.
Your promotional campaign should have been running for at least a week before the start of the Christmas season. The closer you get to the big day, the more aggressive your marketing should be.
For most organizations, especially in retail and e-commerce, the holiday season is essential to their bottom line. Given the problems facing businesses, the holidays provide a final chance for any company to make up for fewer sales earlier in the year.  And email marketing strategies for the holidays are a terrific way to do so.
During the holiday season, people like to spend their time with their families and friends. In the holiday season, people tend to buy gifts and give them to their loved ones. By promoting a gift guide through your email newsletter is a great approach to get the solution to them.  Providing the potential customers, a gifts idea removes a lot of stress to them. It is the time they need to hear about your product or services the most. It's only one step from opening an email to taking advantage of a holiday sale. Consumers can start shopping on mobile by simply pressing the "Buy Now" button. This is only possible in an email with responsive, ready-made email layouts.
Since the beginning of 2019, mobile devices have opened more emails than desktop clients. Also, email marketing is a tried and effective marketing strategy for holidays. If you haven't started to deploy email marketing is not a big problem. You can learn through this article how to get started with email marketing and improve your business?
The holiday season has the potential to provide a cash boost to many businesses particularly small ones. It is the way for them to survive in the coming years. That is why many businesses utilize email marketing to promote their holiday specials as it's a great tool.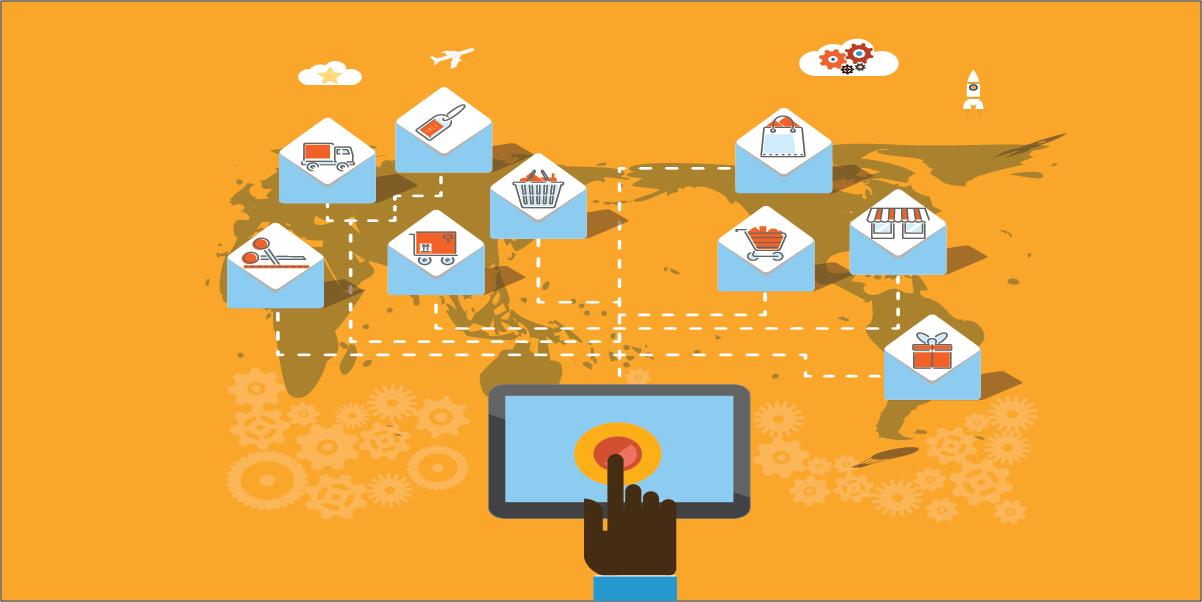 Many marketers and other B2C companies searching for a competitive edge during the holiday shopping season.
How do you make your campaigns stand out among the infinite amounts of promotional emails that people will get this holiday season?
Before developing the email Marketing Strategies for the Holidays let see why do you need them.
Why a holiday email marketing campaign?
There are different online marketing methods. Email offers the highest return on investment (ROI) of any marketing tool ($36 for every $1 spent). This is according to Constantcontact.
For approximately 80% of professionals, email marketing helps them acquire and retain customers. It is a low-cost, low-friction way to engage with your audience. It is by sending them personalized, branded material that promotes them. It's excellent for content distribution, promotions, customer acquisition and retention, and brand development.
Can you imagine what holiday email marketing can provide if you achieve all of these benefits? It gives you a lot of chances to reach out to your subscribers with warm, personalized messages that get them even more excited for the holidays. It can also aid in the lead generation and nurturing of them. This is through gently pushing them to consider your business for their holiday shopping requirements. Also, well-crafted holiday messages can:
Increase the value of the average order
Increase awareness of the products you want to market.
Conversions should be maximized over the Christmas season.
Increase your sales and profit margins.
Nurturing meaningful relationships that go beyond the temporary holiday period
You can benefit more from email marketing even if it is not the holiday season. You may learn here how and why email marketing is important to your business.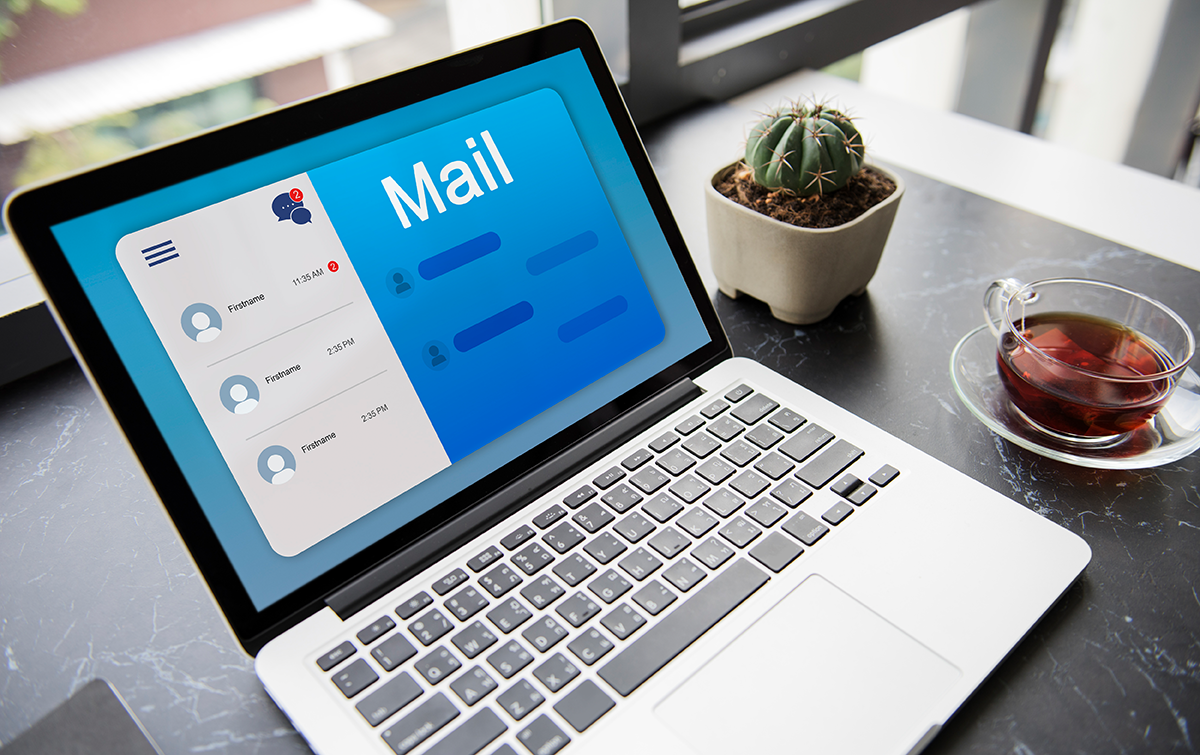 10 Successful email Marketing Strategies for the Holiday season
1. Create an email marketing plan.
The holiday season will sneak up on you quickly and will pass you by. You must plan ahead of time for your marketing campaign. It's not enough to have a basic overview and trust that your stock is properly documented. This is a money-making season. So maximizing prospects for success by careful planning ahead of time will result in more profits.
Vendors put up holiday decorations early for a reason. Customers that receive your messages promptly are more likely to purchase and avoid waiting until the last minute. Also, while you plan your Christmas strategy, don't forget to incorporate the learnings from your past promotions. It's best to think about the current economic year, but the previous one is just as important.
2. Design your emails
Put your goals first. Create a design that will have an appearance of the holiday theme. There is a difference between your daily products promotions and holiday promotions. Some email marketing tools provide different email templates. Choose the holiday theme and structure a copy that will give the holiday impressions to recipients. You can learn here Email marketing campaign: Tips to write effective email content.  Some people will be far from their working places and expect no emails from the office. Make them meaningful, colorful, and attractive. Remember to include a clear call to action (CTA) to encourage them to engage.
Optimize for mobile devices
Many people spend their time on mobile devices. When creating email Marketing Strategies for the Holidays consider mobile devices. According to 99firms, mobile phones are used as emailing devices by 1.7 billion people.
Many people use computer devices when they are in their offices.
As the holiday is here many people will use their phones for a long time within a day. Then holiday season is the right time for you to approach the customers through their mobile devices. You have to make your emails easily accessible through mobile devices.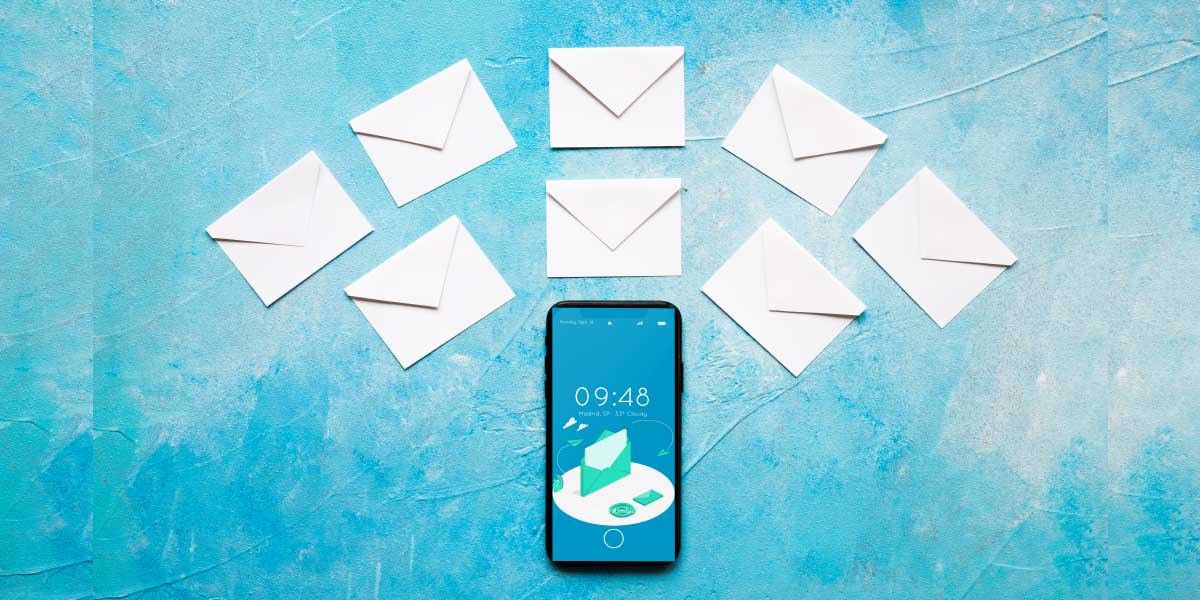 Also, make your email design is mobile-friendly and responsive. Avoid using the template with poor responsivity on mobile devices. An unresponsive template will discourage people to open your email. It will be hard for them to concentrate on your business. The first impression is what makes people stay and trust your offers.
4. Segment your subscribers
Before running any email marketing campaign, it is important to do list segmentation. You might have many mails list and you already planned for the offer. It is necessary to plan who is the main target for the particular campaign. If you don't have enough lists you may learn how to build it from a website here is an effective email marketing list: how to build it from the website.
Like any other kind of campaign, you want your holiday email marketing to have a high engagement rate. This is hard to achieve with generic bulk emails sent to everyone on your mailing list. You have to send out customized holiday messages like Christmas that resonate with the recipients.  
This is why tailoring messages to a recipient's demographics, interests, or buying history is important. It is not good marketing practice to approach a customer who is not your target. Segmentation is necessary for this.
🔥🔥 SALE MORE WITH NUMBER ONE MARKETING AGENCY IN TANZANIA 🔥🔥
5. Showcase each seasonal deal and limited-time savings
As we already know it is the right time for you to sell more. Then you should make an effort on what you promote.
To impress your existing subscribers and increase your sales, send them exclusive offers. Don't be afraid to offer early specials or send out messages that mention the upcoming holidays. Make the content lighthearted, engaging, and fun. Provide the valuable details of a certain offer like:
Include a time limit so that they will consider time as a big value.
Last order/shipping dates are included.
Put clear deals and show your customers how much will they save for buying from you, like getting 25 % OFF. 
With a countdown timer, display seasonal discount time running.
Reminders and follow-ups concerning deadlines and deliveries are sent reasonably.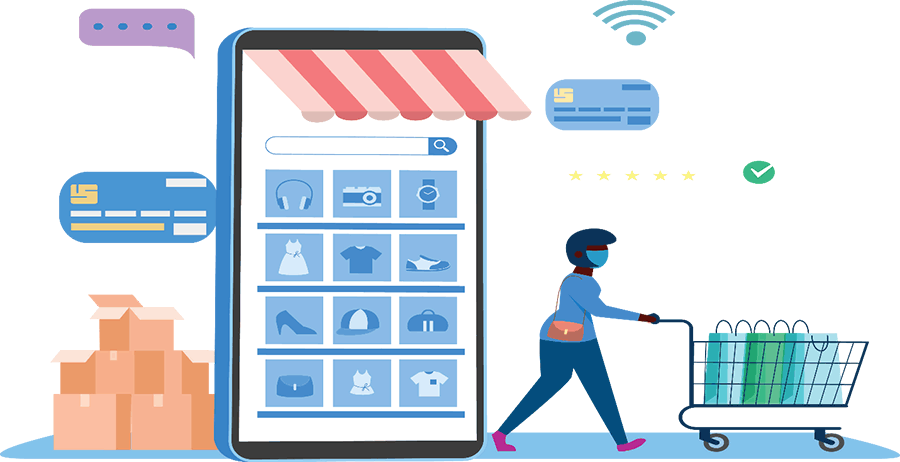 You should avoid confusing the email recipient. Place the message in such a way that the subscriber can see the benefit of it, ("what's in it for me?"). You can also send Christmas emails with last-minute discounts. Also, you can send a deals message to customers who didn't finish their holiday shopping on time but are still interested.
6. Choose the right bulk email platform
In an email marketing campaign, different tools can help you to run a campaign. The excess of marketing tools does not mean you have to pick any tool around you. Choose a bulk email platform that will help you attain your holiday campaign plans and goals. What are the significant features of the email marketing platform to consider?
Email automation
This is the time to reach many customers. You expect to send your messages to many people, it will be hard for you to send your messages one by one. That is why you will need an email marketing tool that will automate the process of sending emails and make the campaign run smoothly.
Time scheduling
It is the holiday and maybe you will need time for your family and friends. A tool that will help you in scheduling the time for sending the emails will be significant to you this holiday. You might find that you will not be able to operate the tool and send the emails at the right time. You may schedule the time you want to send those emails. The email marketing tool that will send messages to your customers on your behalf is the best.
Report Generation
It is important to have a report which will show how your holiday email marketing campaign performed. This report will help you in planning your marketing campaigns. This is not the first holiday season and it will not be the last one. Reports will help you distinguish the campaign with better performance from others. Thus, you will be able to make the right marketing decision. It's a clear observation that will help in your business planning for the future marketing campaigns.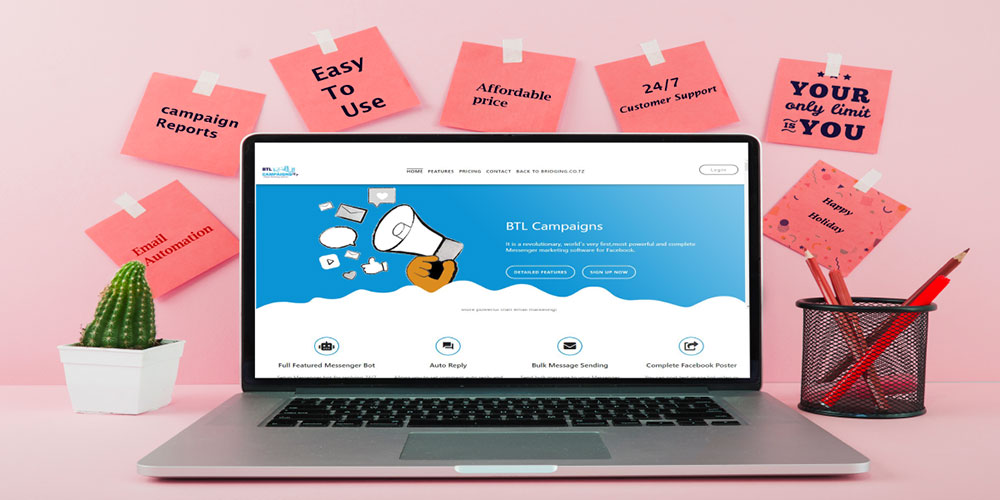 List segmentation
We have already seen the benefit of list segmentation in running holiday email marketing campaigns. It's not easy to segment the hundreds of mail lists manually. Select the email marketing tool with this feature to help you in this time consumption work.
Consider your budget
It is time to increase money in your pocket and not to take it from your pocket. With all the above features, budget is also a factor which you have to take into consideration. You better have a tool which you will afford without destructing your budget plans. This is why you have to plan for the holiday email marketing campaign earlier.
For people who are doing online marketing in Tanzania, I recommend using BTL Campaigns. This platform has been used by many companies within Tanzania. It is the bulk email platform from a marketing agency in Tanzania, Bridging Technologies.
Why choose BTL Campaigns over the other bulk email platforms? It has other significant features that will boost your campaign performance. Which are:
🎄24/7 customer support
Bridging Technologies is an online marketing agency in Tanzania that has email marketing experts. They will give you full support to their customer during the campaign. You will be guided from the start-up to the end of the campaign. For the industry of online marketing in Tanzania, it's rare to find a marketing agency that provides bulk email service support. We also provide consultation on how to online marketing in Tanzania.
🎄Easy to use
It is easy to use no need of hiring a tech person for running the campaign. The interfaces of BTL Campaigns are user-friendly. It has common terms that you can understand even if you are not a tech person. This will help you save your budget since you will be the controller no tech guy needed.
🎄Email analytics report
Many email marketing platforms generate reports of the email marketing campaign performance. The extra advantage of choosing BTL Campaigns is you will be assisted in campaign report analysis from a business perspective. There are different email marketing metrics like open rate, deliverability, click rate, etc.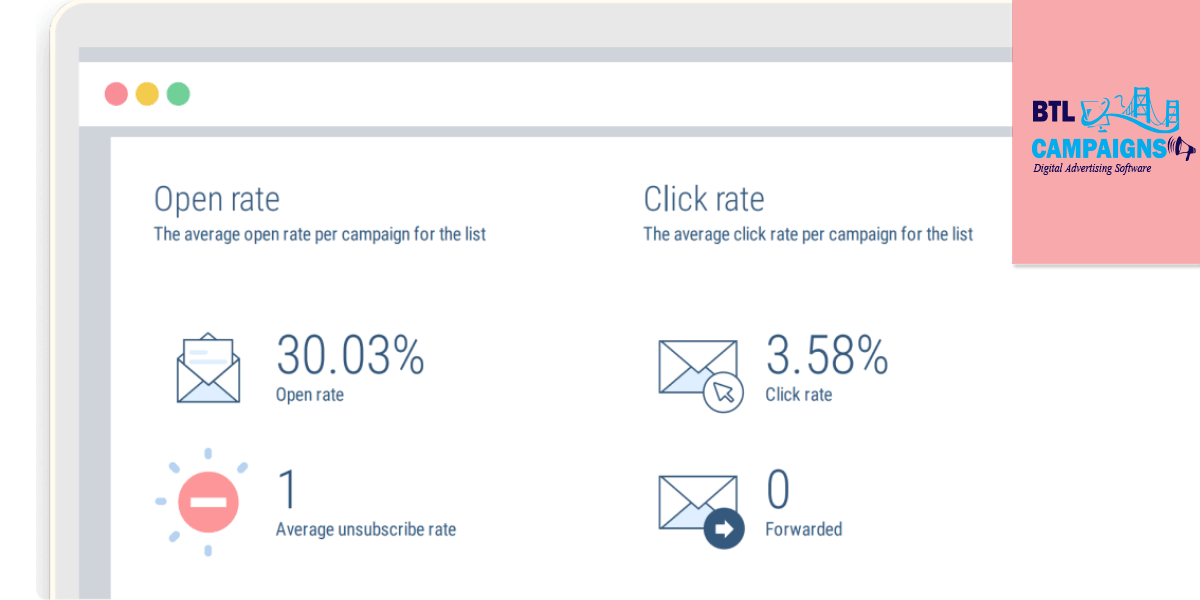 These metrics have the business meaning which can help you to conclude what actions to be taken. BTL Campaigns experts will help you to evaluate the performance report and advice you on to right marketing actions. You can learn more on why email analytics is needed here Why performing email analytics is important in an email marketing campaign.
The best thing is, BTL Campaigns has the trial version for almost 7 days :)! Whereby it will give you room to test and evaluate the functionalities before you pay.
Conclusion
The Internet has made simple ways to run the business and increase sales, especially during the holiday. The hard thing to do in online marketing is to develop a marketing strategy for holidays that will work.
With these strategies of email marketing for the holiday, hope your business can make wonders. You can also learn 9 ways on how to be successful in email marketing.
Good results go with a good plan. Take your time to plan everything you want for your holiday campaigns.
In online marketing, you should not take only one technique to go with. You can also run the holiday campaigns on your business website. Email marketing allows you to connect it with your website for more products promotions. You can also use social media to promote your offers and reach the customers who are found on social media only.
Outsourcing is not a sin, and it's is common to save budgets with quality services. You can make all the online marketing activities possible with Bridging Technologies. You will be able to create an online presence by having a website with SEO. Also building your brand through social media marketing and online reputation. If you are looking for assistance in online marketing in Tanzania, Bridging Technologies is the best choice. Because it will help you spend less and generate more sales. This is what all marketers want to hear. Wish you a merry sale and a happy new ROI.
---
About Author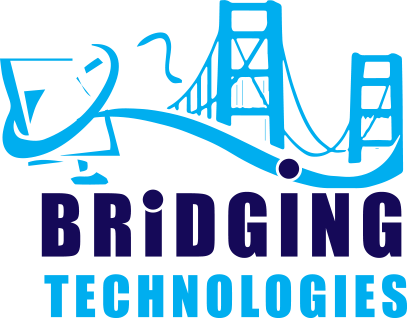 Sauda Salehe is a content developer and digital marketer at BTL, who is passionate about helping others in their digital marketing planning. She is also an email marketing strategist with SEO skills. Sauda is inspired by new technologies and successful digital marketers around the world. Apart from writing, she likes chocolate cookies.