Sending an email or two is easy. But planning a long-term strategy that may grow your business can take lots of an attempt. Attempt that will build an ideal email marketing campaign.
From the proper approach to the acquisition of new subscribers on your list, the procedure has rules worth learning.
It needs a marketer to perform email best practices that will be able to increase the conversion rate.
You may be able to connect with your customers and grow your business by turning subscribers into sales.
Email marketing best practices will assist you in building a sustainable strategy that will increase the conversion rate.
You will be able to optimize your content and move beyond sending one-off content.
Do you want to become an email marketing guru? Bridging Technologies a digital agency in Tanzania offers educational materials, check them out here.
Before discussing email marketing best practices and how to improve conversion rate let us understand the meaning.
What Are Email Marketing Best Practices?
They are procedures used in business when sending emails to subscribers.
It includes opt-in sign-up, sending a welcome email, personalization, A/B testing, segmenting your audience, and cleaning your list.
Creating content with these guidelines in mind will help subscribers to build an attraction for your company/products, and interest in your services.
Thus, using email marketing best practices means better content for your subscribers that is delivered, opened, and engaged with.
🔥🔥Related blog: "Email marketing campaign: Tips to write an effective email content."🔥🔥
Email Marketing Best Practices To Increase Conversion Rate
Use an opt-in email sign-up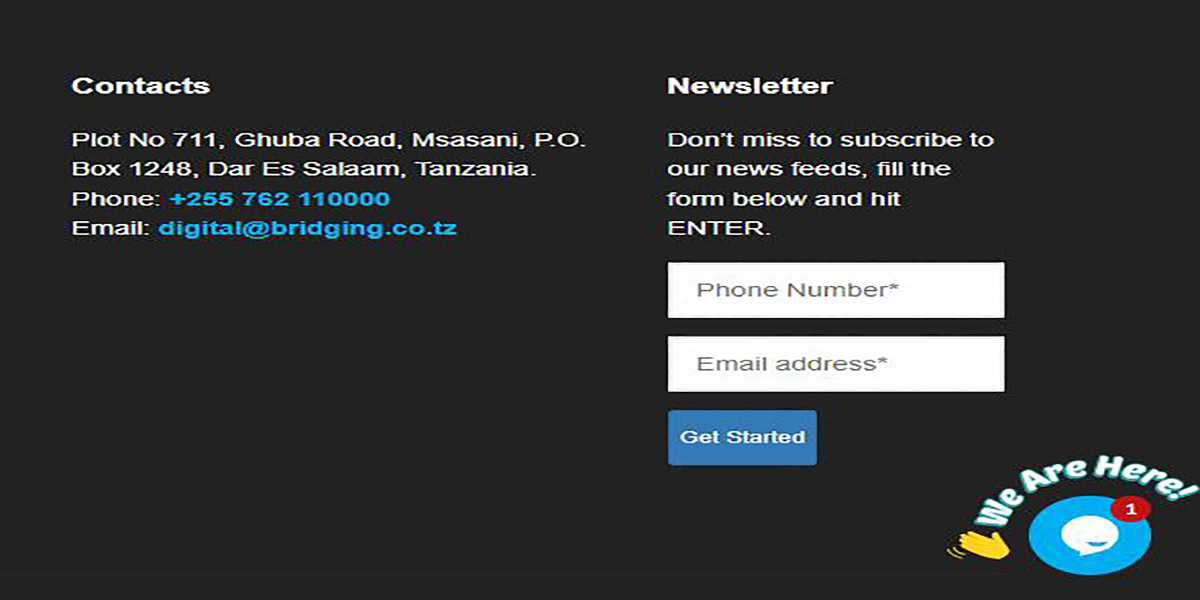 An opt-in list is a collection of contacts with information that your subscribers have willingly given to you. This means they are aware that you are adding them to your list and agree to receive mass emails and newsletters.
When an internet site visitor, lead, or customer signs up for your list, they are supplying you with permission to speak with them. This method prevents fake sign-ups and also helps ensure you are compliant with anti-spam regulations and laws.
Most, ESP like Mailchimp, provide the choice to enable opt-in sign-up to maintain high-quality lists. This practice will facilitate you to build an engaged list and maintain a high open rate that results in sales.
🔥🔥Curious about how to improve conversion rate and grow your business through email marketing? We provide free consultation, give us a call.🔥🔥
Send a welcome email
After a customer has opted in to receive messages, send them welcome content to establish an early connection. Welcome content generally has an open rate of over 86% and is worth taking advantage of.
Ensure your introduction is relevant to newcomers to prepare them for what to expect.
Introduce yourself and your business.
A welcome email could be a good opportunity to make a brand stand out and bring emotional harmony to a subscriber. Tell a subscriber about yourself and why you started your company, bringing them behind the scenes of the journey from idea to launch. Use your first content to a brand new reader to create your hottest articles by sending the best one.
Take a look at the following example:
Welcome to Bridging Technologies. We are so happy to have you on board. With us, you will be able to market your business online with less cost and huge profit.
Don't hesitate to come back to us if you have any questions, we will always be in touch.
🔥🔥To learn more about how to prepare good content read our guide: Tips to write effective email content.🔥🔥
Avoid using a no-reply email address
A no-reply address is an address in your domain that is not set up to receive incoming mail. Email marketing is a chance to create a solid relationship with readers.
The sort of address you utilize can impact this relationship. As an email marketing best practice, avoid employing a no-reply address. Instead, choose a legitimate address that subscribers can reply to.
Monitor your business' inbox for incoming messages and respond in a very timely manner. This act will encourage engagement and feedback from your subscribers which may positively impact the conversion rate.
Personalize your emails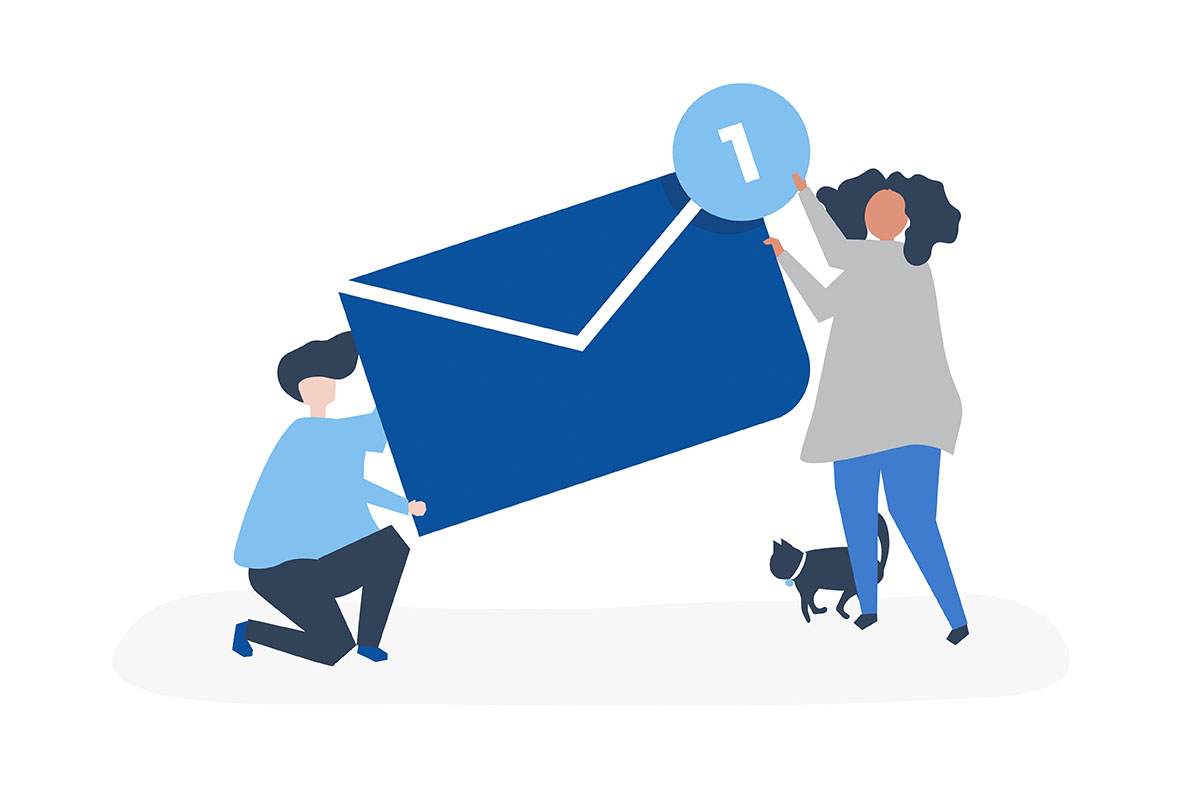 One of the best ways of adding a private touch to your content is by addressing subscribers by name. This method dynamically adds personalized information to your list.
Pick a platform with automation features that allow you to form a message tailored to every subscriber. Personalization helps you send "just in time" emails that provide subscribers with a custom experience.
Refer to the following examples of emails:
➡️ Abandoned cart
Sometimes customers get to checkout but don't make a final purchase. An automated abandoned cart can send a reminder to their inbox, prompting them to shop.
➡️ Birthday offer content
Collect birthdays on subscription forms to send offer codes on a subscriber's birthday as a celebratory gift.
➡️ Product purchase educational content
When someone makes a particular purchase, send them emails that help them make the foremost of their latest buy.
Keep emails brief
According to Campaign Monitor, on average, someone sends and receives 121 business emails each day. The one you send to a subscriber is simply one in endless numbers.
Give your message a chance at being read by keeping the content short and to the purpose. The perfect message copy length is between 50 to 125 words.
This is often a suggestion and you ought to experiment with the length that works for your company's audience. However, avoid newsletters that are too lengthy and make readers click away mid-way through.
Get straight to the purpose and make the message clear to a reader, whether it is a promotional sale or the launch of new products.
Look at the following brief content sample from our company: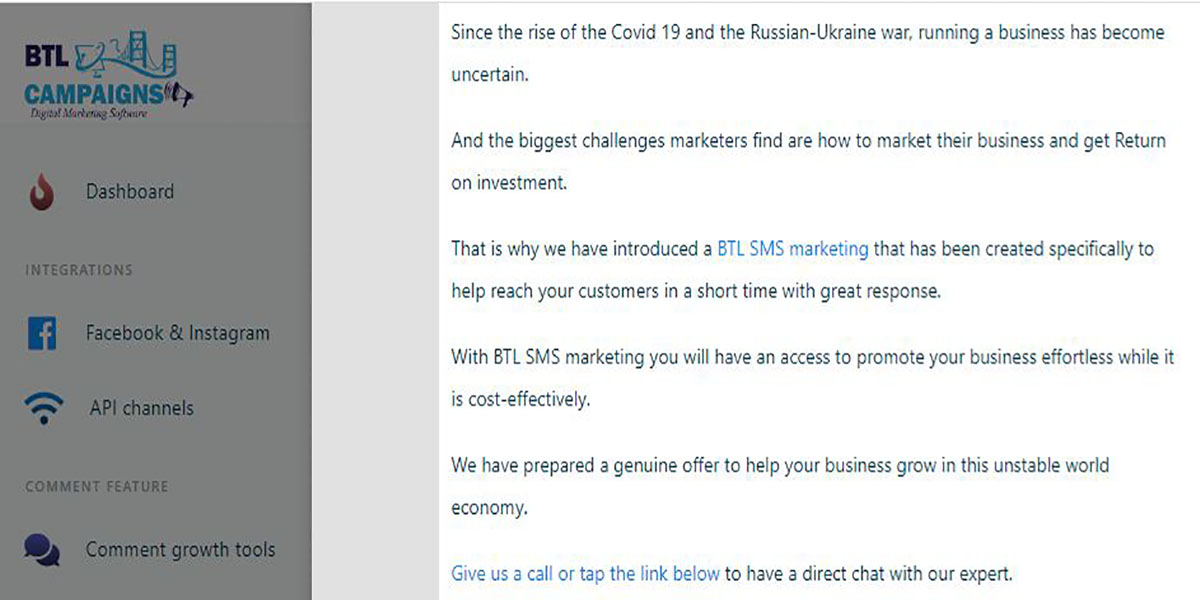 Make emails easy to skim
People normally do not read every word of a message. Instead, people often read pattern that is optimized for efficiency, initially specializing in the upper part of a text, before scrolling down.
A reader's eyes skim for important details to get a broad idea of what a newsletter is saying. Structure your content to assist readers in quickly absorbing the maximum amount of information possible.
Here are some tips for avoiding giant blocks of text in favor of skimmable content:
☞ Keep your paragraphs short. Use the "one idea per paragraph" rule and keep your message clear, concise, and to the purpose.
☞ Use bullet points and lists. Breaking down information in bullet points and lists (like this one) is more skimmable than sentences in a very block of text.
☞ Throw in headers. For extended emails use catchy and informative headers to divide up your email.
☞ Add in graphics. Add in relevant graphics or photographs, like snapshots of your products, to interrupt the text and draw the reader's eye.
☞ Bold important information. If your content contains a central message, like encouraging readers to answer a survey, put that message in bold.
☞ Use CTA buttons. Make the action you wish the reader to require obvious with a coloured CTA box.
☞ And last, leave some white space. Skimming is harder without breathing space between lines of text.
These simple tips can make your newsletter easier to read and ultimately get your message across more easily to subscribers hence converting to customers.
🔥🔥Read our blog: Email Marketing Services: How to Get Super High Open Rate.🔥🔥
Perfect the subject line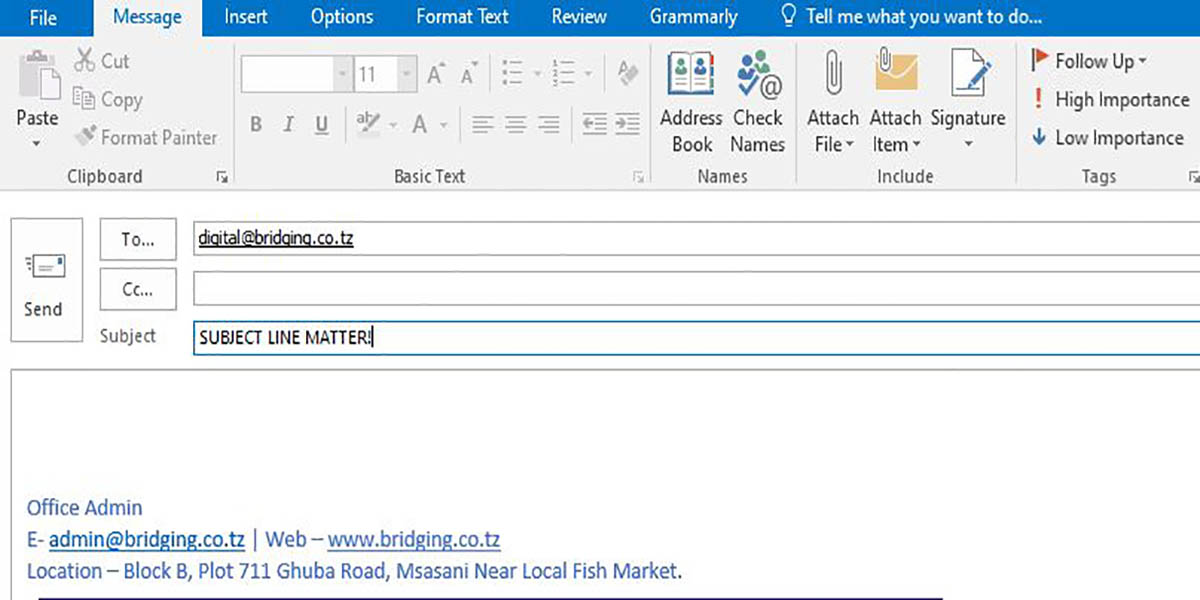 Spending time crafting informative content matters if a subscriber opens it. That is why a headline that catches a reader's eye from their inbox is so important. The following are best practices for building a great subject line:
➡️ Think sort of a copywriter.
➡️ Keep it short. Say more with fewer words by limiting the character count of your subject line.
➡️ Let readers know what is ahead. Let subscribers know what awaits them by opening your email.
➡️ Add a way of urgency. Let readers know directly within the subject line.
➡️ Make it timely.
➡️ Stay original. Overuse of terms like "free" can get readers to turn out and may also impact deliverability.
IMPORTANT:
Think about the topic line which will make a reader click rather than open another mail in their inbox. The subject line plays a key role in a conversion to happen as it decides whether a reader can open your mail or ignore it. Spend more time on perfecting it.
Have a compelling CTA
Add CTA buttons to your contents to assist make it obvious what the reader should do. Your CTA text should be short (one to 5 words) and concise, it needs to stand out as a balance of your message and a reader.
By tracking the click-through rates (CTR) on your CTA, you will determine which messaging is effective and which offers subscribers find most compelling. Bridging Technologies a digital agency in Tanzania has prepared a blog post to help you design great CTA's that convert.
🔥🔥Read it here, "9 Email Call to Action Examples that Helped Drive High Click".🔥🔥
A/B test your content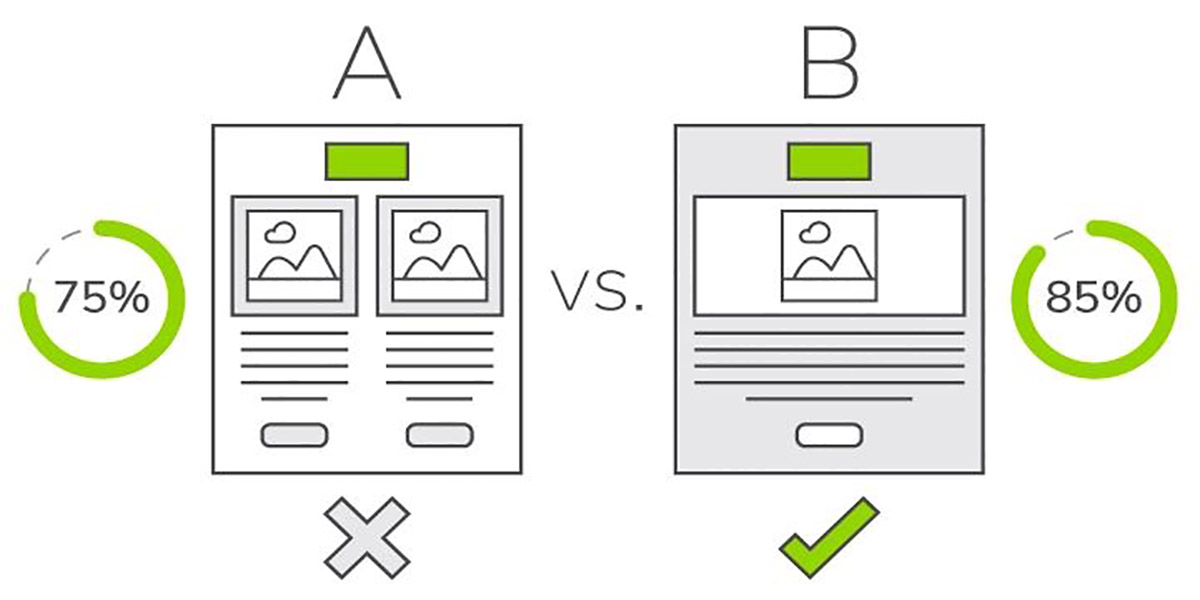 One valuable feature of your campaign is the opportunity to experiment with your content through A/B testing. It involves testing different versions of one content.
A/B testing allows you to place your hypotheses to the test. If you have got a feeling that asking about an issue during a campaign will yield your email campaign conversion rate, let your subscribers decide through testing. Testing different elements of your content over time to time will get you closer to the winning formula that works best for your business.
While testing is efficient, ensure you are measuring the correct thing. It is important to understand how to improve conversion rate by running tests that may result in turning subscribers into customers.
Use audience segmentation
One key advantage of email marketing, as compared to other marketing channels, is the ability to send a tailored message through audience segmentation.
By capturing important details about subscribers, you will be able to send relevant updates to different segments of your listing.
Here are some ways you may segment your list based on:
🏹 Provided demographic information like gender, age, or location.
🏹 Expressed content interests.
🏹 The requested email frequency (timeframe).
🏹 Website activity. Looking at when a subscriber last visited your website.
🏹 Purchase history.
Many ESP makes this process simple and automatic. However, segmentation works best with good content, which takes time and energy to make.
🔥🔥Read our blog: An effective email marketing list: how to build it from website.🔥🔥
Optimize for mobile
Many experts skip optimizing their email on mobile devices to see how it will appear. Currently, if not all, most subscribers own a mobile phone with access to the internet.
Since contents are often drafted and edited on desktop computers, how content appears on mobile needs to be an afterthought. As the best practice, optimizing content for mobile will help increase an email campaign conversion rate by 41%.
Test your email before you send it, checking how it renders on a mobile device. Opt for ESP which has responsive design templates that look good across devices from desktop to mobile.
🔥🔥Do you want to grow your business with the best bulk email platform? Subscribe now to get a chance to send free bulk email marketing.🔥🔥
Use analytics to drive your email marketing strategy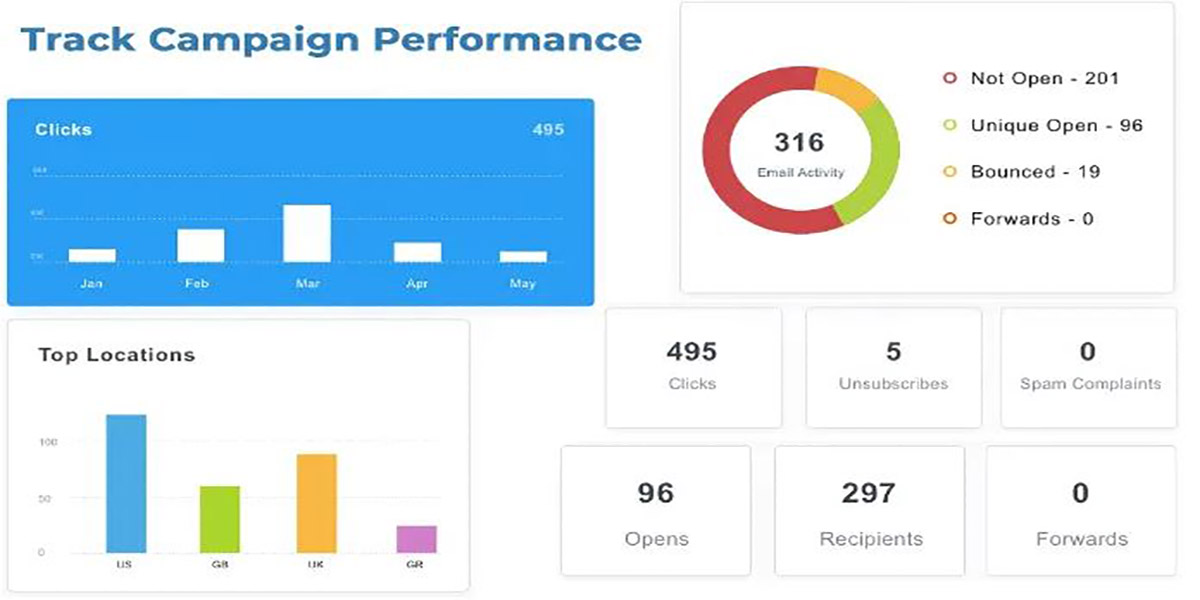 Use analytics to create data-driven decisions about your email marketing strategy. By taking note of the metrics across campaigns, you will adjust your engagement with readers.
Here are some metrics worth paying attention to:
The open rate is the proportion of subscribers who open your email newsletter.
The Click-through rate (CTR), is the proportion of subscribers who click on a link in your newsletter after opening it.
Unsubscribes, are the proportion of subscribers who prefer of receiving your newsletter after opening it.
Compare the analytics from your campaigns to whether there is room for change and improvement. Ultimately, an honest open rate or click-through rate is better than what it was yesterday.
🔥🔥Related blog: "Why performing email analytics is important in email marketing campaign"🔥🔥
Regularly clean your list
While growing an oversized list of subscribers may be valuable, some subscribers could be a vanity metric.
Vanity metrics are data points that appear impressive but do not impact the baseline of your business.
Someway, metrics like open rate, click-through rate, and conversions are far more informative.
If a part of your list has not engaged with your content for months, it is worth attempting to re-engage them before unsubscribing them from your list.
How to?
Re-engage inactive subscribers.
Use the tools in your automation platform to spot inactive subscribers. From there, create a re-engagement campaign requesting that they express interest in staying on the list.
Remove subscribers from your list.
Remove subscribers that remain inactive after attempting to re-engage them and who do not answer an expressed interest. Regularly clean your list to save some cash and re-allocate to other parts of your business. This is because some ESP charge you according to the number of subscribers you have.
🔥🔥Do you want help regarding email marketing services? We provide a free consultation.🔥🔥
Make it easy to unsubscribe
Not every subscriber on your list is excited, engaged, and energized by your content.
A percentage of your list will unsubscribe, likely after the e-mail, you send.
However, as previously discussed, your subscriber count isn't the amount you must be paying the foremost attention to.
Having no Unsubscribe button not only is against anti-spam policies, but it is also irritating to subscribers and hurts your brand.
It is perfectly fine to ask readers why they are leaving, this need to be optional and available after a subscriber has been far from your list.
Put a transparent Unsubscribe button within the footer of each content you send to remain in compliance with the law and leave a decent last impression.
See the image below: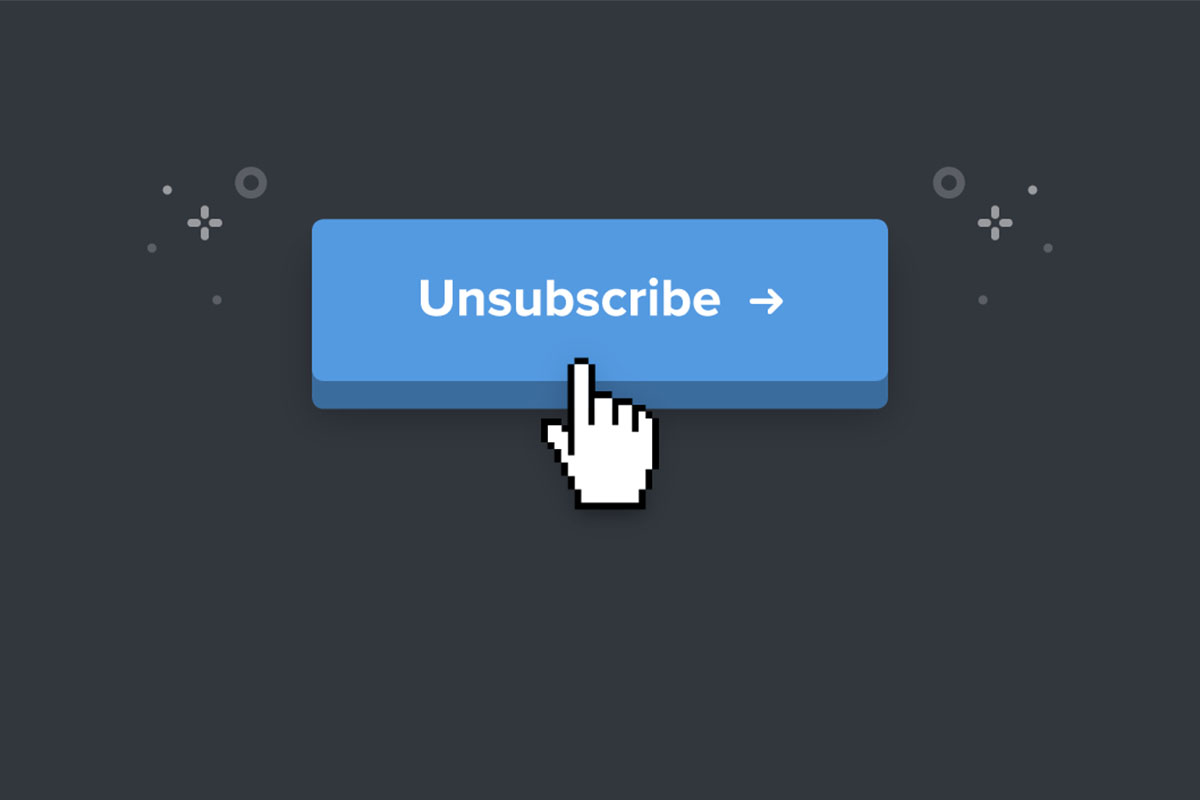 WRAPPING UP
Following what might seem like an endless number of email marketing best practices feels overwhelming at first. But every send-out is a chance to increase a conversion rate by building subscribers' interest in your business.
As you expand your email marketing strategy, with time you may be able to increase your email campaign conversion rate and grow your business.
Solidify your marketing strategy and many of those best practices will become useful.
It may help to improve the content you send to subscribers, making readers more willing to receive your message or click on your website.
With these best practices, hope your business can make wonders by increasing the conversion rate.
🔥🔥You can also learn 9 ways how to be successful in email marketing.🔥🔥
---
About Author