Email newsletters are a great way for online businesses to communicate with their leads and customers.
One of the most important aspects of a newsletter is, its ability to hold your audience's attention.
A well-thought-out business newsletter can form a meaningful connection between you and your audience.
On the other hand, when done poorly, a newsletter can separate you from your customers and land you on the fast-track towards the spam folder.
As a result, it can hinder the performance of your email marketing campaign.
It's all started with an opening of your emails.
Have you asked yourself "Why are your newsletters not being opened?
Why is your open rate so low?
Bridging technologies, a marketing agency in Tanzania has prepared 7 common mistakes on the newsletter you and others do that cause poor open rates.
Regardless of whether you are an established business, having frequent communication with your customers is important to your success.
And this communication will be successful if you know how to prepare compelling newsletters.
Sending business newsletters to your leads and customers is one of the most important marketing strategies.
If you are new to this kind of marketing, it might sound a little confusing to you.
First, you need to understand "How to write an email newsletter that people want to read"
This will help you to understand how to create a newsletter before mistakes happen.
Let's dive in starting with what is a newsletter?
MEANING OF NEWSLETTER
Newsletters are a kind of email that informs your audience of the most recent news, tips, or updates about your product or company.
They are often used for a variety of purposes and they are available in many alternative forms.
Some are weekly summaries of content, some are quarterly organization updates, etc.
It is used to promote new products/services as part of your email marketing campaign.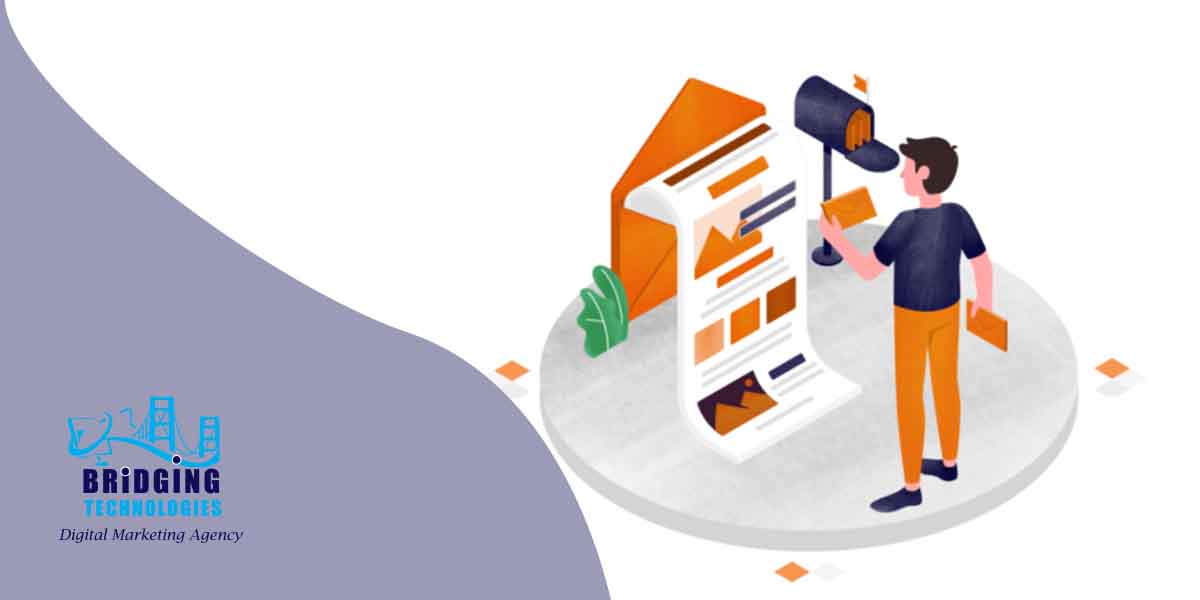 IMPORTANCE OF SENDING NEWSLETTER
The following are the importance of an email newsletter to your business:
It promotes your products and services
Newsletters are an excellent way to promote your products and services.
It allows you to send emails about your new product/service launch and remind your subscribers about your existing service/ products.
Let's say you are running a fashion store and someone has to receive your welcome email.
When sending it you may include some samples of your best-selling items from your popular product categories.
After all, you don't want to overload your welcome email with everything you sell.
And then when there are also new collection launches, you may use newsletter content to spread awareness and boost sales.
We can help you create newsletter contents to promote your business to your audiences.
As a dedicated marketing agency in Tanzania, Bridging Technologies will be happy to work with you.
It keeps your customers engaged
To keep your customers engaged along with your email marketing, you will want to send content daily.
For a high open rate, you need to plan on sending a newsletter at least every day.
According to industry benchmarks, email newsletters earn an open rate of 22%.
This means your subscribers have a 2x chance to see your content than your other platform audiences.
Achieving this can be hard, if not impossible if you only depend upon email automation.
This is because email automation is only sent when customers match a selected set of criteria.
So, if you don't send emails frequently enough, then your subscribers will become disengaged and your open rate will drop as a result.
This is why email newsletters are important to be performed.
Learn more about how to get a high open-rate on "Email Marketing Services: How to Get Super High Open Rate."
It keeps your customers informed and up-to-date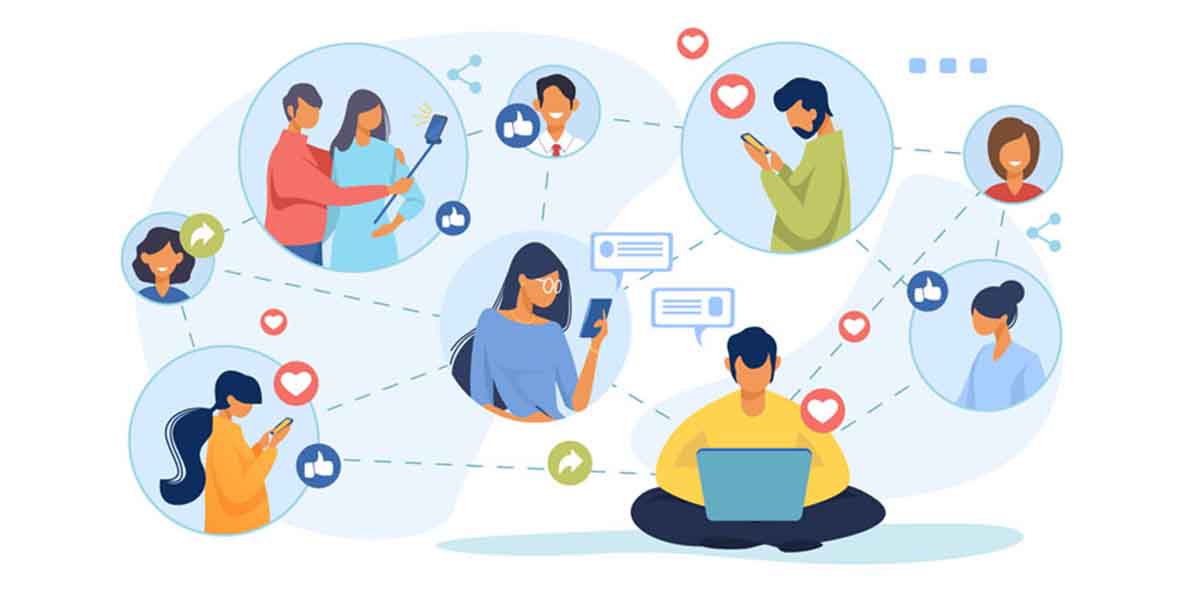 Email newsletters are a good way to share important news and keep your customers up-to-date.
It keeps your store fresh within the minds of your customers.
For example:
If you are doing online marketing in Tanzania you can use newsletters to communicate with customers.
It will make it easy for you to process their orders and update them about new services.
Don't depend on notice on your website or social media post only.
A newsletter is the simplest for spreading the news quickly and reliably.
It supports your other marketing channels
Email is great.
It's so great that it does not only bring profits to your business, it can also use to boost your other channels' engagement.
It utilizes other channels like social media, it is useful and important in supporting your broader marketing efforts.
For example, you may dedicate monthly newsletters to showcase your top-performing social posts of the month.
That way you will grow your social following and improve the effectiveness of your social media marketing while also engaging together with your customers.
If you are running a contest on social media, you will also want to let your subscribers realize it.
This is how email is important in your business at all angles.
You may like to pass through this article for further knowledge of "How and why email marketing is important to your business."
It is a strategic source for Revenue
Lastly, email plays a key role in increasing sales in your business.
Indeed, this is what newsletters are most ordinarily used for.
You can inform your subscribers you are holding weekend/holiday sales so they should grasp the opportunity.
In that case, you will be able to generate as many sales as you can.
Thanks to the email for spreading the word by sending the info to your subscribers.
Bridging Technologies, a marketing agency in Tanzania helps businesses to plan and create email marketing strategies that will produce the best ROI for them. Contact us.
7 Common Mistakes you are making with your Newsletter and How to Avoid Them.
While starting your newsletter with the best intentions, many people make a few common mistakes.
Don't worry, making mistakes is natural, and avoiding them is necessary.
The following are the mistakes, email marketers commonly makes on newsletters:
1. Lack of Consistency
Nothing annoys people more than a brand not being consistent with their email newsletters.
Here are some mistakes on newsletter examples of inconsistency:
• Not having a posting schedule
• Too many emails in one week (or in one day)
• Not sending emails weekly
If you see yourself on this trend, stop it immediately.
As it shows you are not serious with your business.
You should maintain a consistent schedule for your newsletter. Remember that quality beats quantity!
2. Not performing A/B Testing
You need to test different variations of your newsletter to optimize your format.
The variations can be your email open rate and your click-through rate.
Not performing the A/B test will gradually generate mistakes in the content you create.
Mistakes on newsletter examples about A/B testing laid on this foundation:
We have all fallen into the trap of reusing the same newsletter template, expecting our email performance to magically go up.
Stop depending on the template.
Instead, create content frequently regarding the needs of your business and your subscribers.
And then conduct your test.
Fortunately, most email automation tools today make A/B testing automatic.
Remember to limit your A/B tests to one thing at a time and ensure that your testing groups are large enough that your results will be significant.
If you want to get assistance performing the A/B test, we will be happy to assist you.
3. Your email newsletter is not mobile responsive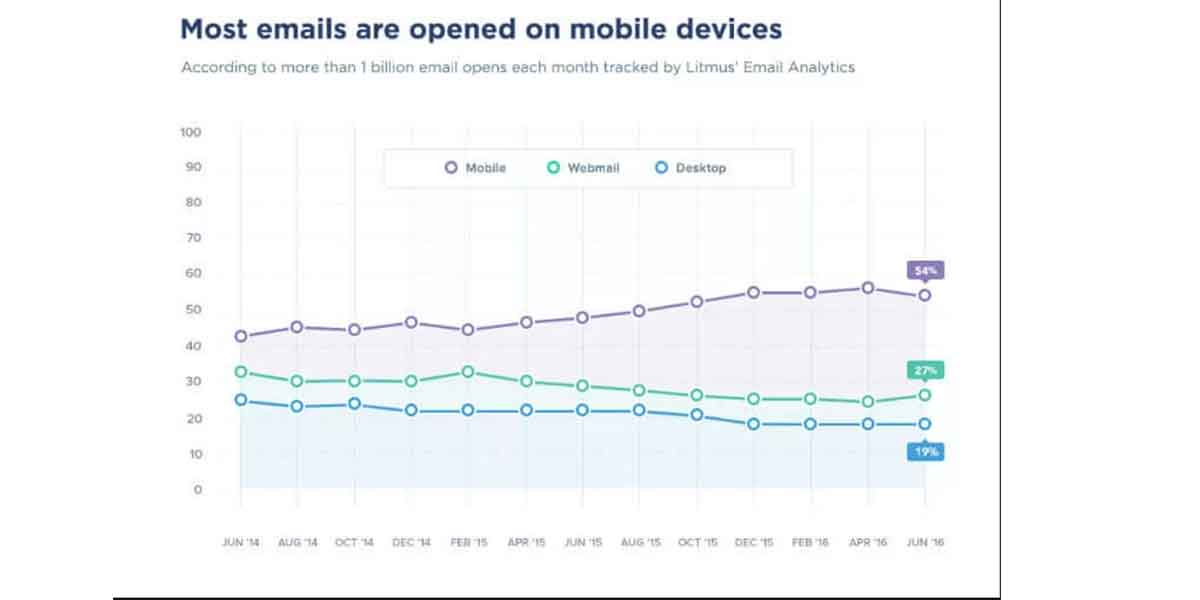 According to Hub Spot's recent State of Email Marketing in 2020 report, 46% of all email opens happened on a mobile device.
That is a large part of your potential audience.
This is why it is important to keep the mobile experience in mind when designing your newsletter.
Most software will allow you to preview your content on multiple devices.
A straightforward check, send to yourself a test email, and ensure you easily read the content on your mobile device.
Let's face it, online marketing in Tanzania is largely dependent upon mobile users.
So you need to focus on converting your content into mobile-friendly that will be easily digested.
4. Using Unexciting Subject Lines
When drafting an email you wish to use a subject line that will trigger the reader to open your content and read it.
An honest subject should entice the reader and promise them to content that they will find helpful, encouraging, or educational.
A boring subject like "September Newsletter" won't attract much attention, but something specific to your buyer persona will.
If you would like to categorize your newsletter by including the month, you will be able to do this.
But you will have to add something useful that a reader gets a concept of what content is within it.
Take a glance at these examples from the most effective subject lines to come across:
"Don't Open This Email"
"What Did You Think? Write a Review."
"Best of Groupon: The Deals That Make Us Proud (Unlike Our other competitor)"
"The timer's going off on your cart!"
Each of those examples is appealing to something specific in their audience.
It shows an understanding of the intended target market that's important when writing a subject matter line.
This way you will avoid mistakes in a newsletter you design.
As a trustee marketing agency in Tanzania, Bridging Technologies provides free consultation on email marketing services. Give us a call.
5. Failed to write like a human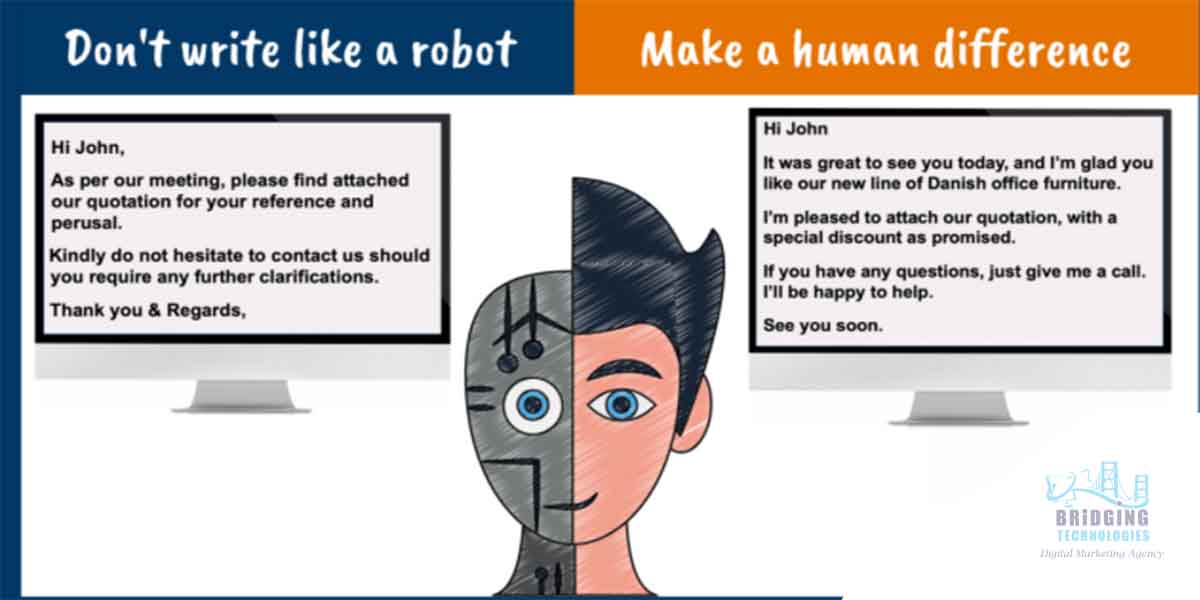 Speaking of tone, does your newsletter sound like it was written by a human?
Importantly, is it sent from a human (with a real email address)?
Or are you continuing to push out content from team@companyname.com?
One of the mistakes in newsletter examples is they forget to write like humans!
Many marketers write their content in tasteless language while hiding behind the brand.
Building trust with your audience starts by putting yourself out there.
While people can sometimes feel connected to companies and products, they feel stronger connections with people.
If you are writing an email, take ownership of it.
Let people get to understand the person writing it.
We can understand why you had thought a newsletter should primarily be about you or your business.
It's right there within the name, after all.
But one of many common mistakes in a newsletter is talking much about your business.
Nobody wants to listen to you, discussing yourself or your company every time.
People subscribe (and stay subscribed) because there's something in it for them.
If you are doing online marketing in Tanzania, make sure to set aside enough time to write an email that is personal and engaging.
If the core content is strong, the rest can be improved over time.
Want to learn how to write like a human? Don't worry, you can learn through here "Email marketing campaign: Tips to write an effective email content."
6. You don't have a goal in mind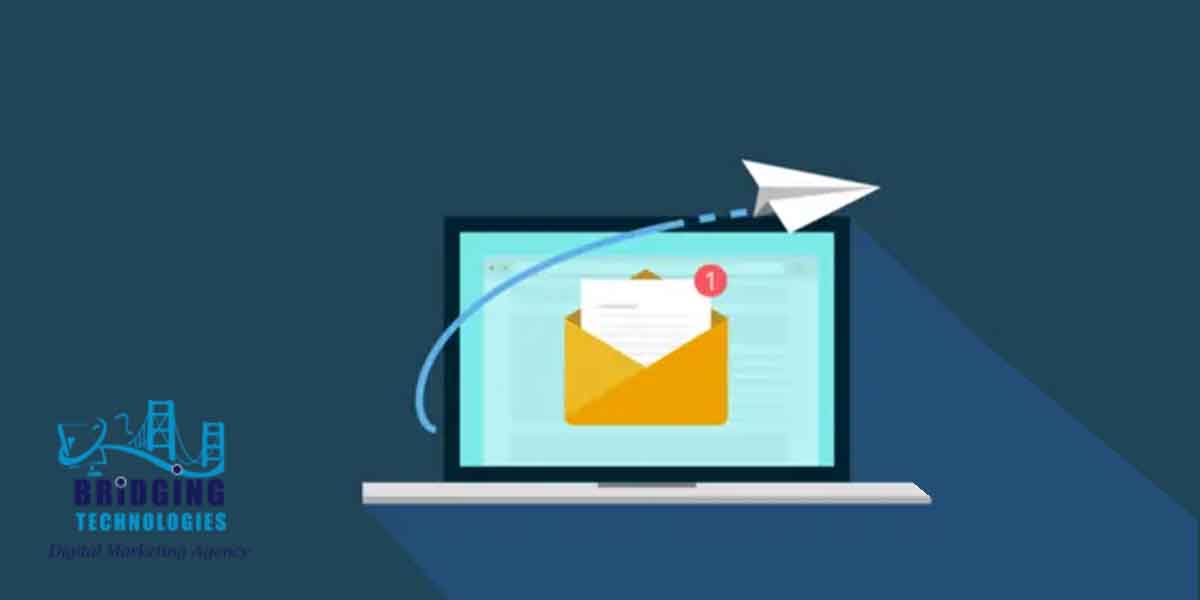 With each newsletter you send, it's worth asking yourself "what is the goal of it?"
Each email should have an action you wish the reader to require.
This can be typically mentioned as a call-to-action (CTA).
If you would like the reader to click through to a blog post, you ought to make it easy by adding a button that directs them.
If you had like for them to register for a webinar, clearly communicate that, and provide them with a straightforward link.
There are two ways brands frequently get this wrong:
The first way is by not having any CTAs in their content.
The second way people get this wrong is by having too many CTAs.
If you are including links to everything you have ever published, you will leave people confused about what to click.
After you have given them decision paralysis, they are likely to close your email without taking any action.
Narrow in on your goals, and you are absolute to see better results.
6. Not Using Call-To-Actions & Social Media Buttons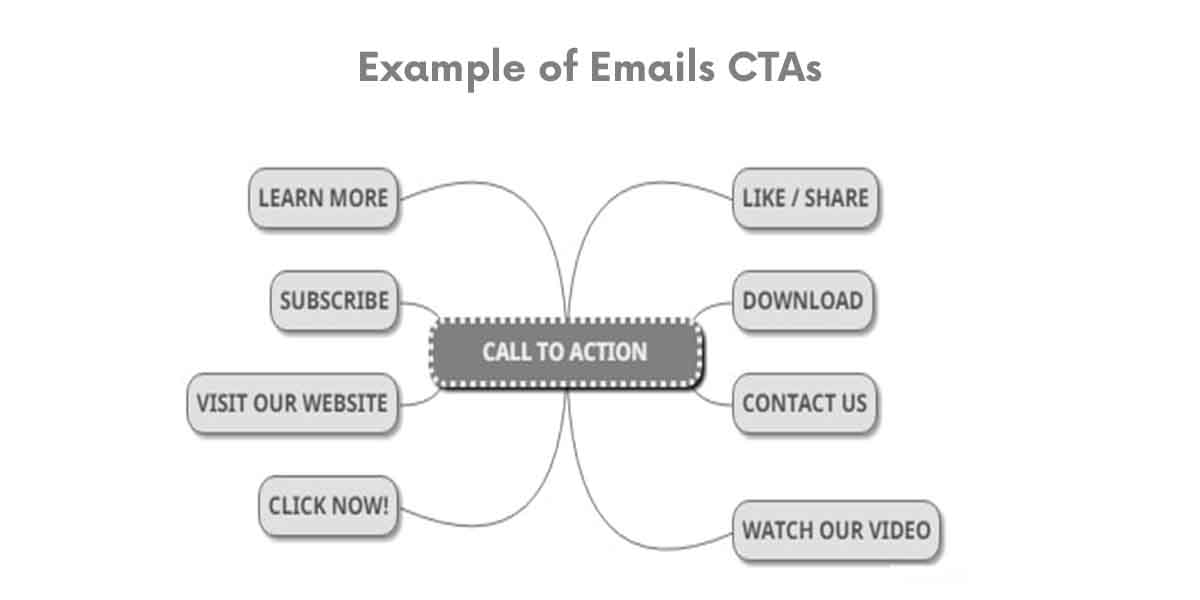 People use social media to remain connected with their favorite brands.
A lot of newsletters are sent without putting social buttons at the end of their content.
By including social media share buttons in it, you will see your subscribers become your social media followers.
Cross-promoting your social media platforms in email marketing campaigns will make customers engage on multiple fronts. Also, your customer lifetime value will increase.
Finally, you have got to ask yourself, what do you want your audience to do after they have read your newsletter?
Setting up your social media buttons, you must establish a transparent call to action. Consider the following:
What does one want them to buy?
Does one want them to require advantage of a specific offer or discount?
Should they take your email?
Should they visit your website?
The newsletter should communicate how you had like your audience to reply.
However, make sure not to overload your emails with call-to-actions, as this may weaken the customer experience and reduce your conversions.
Wrapping up
There are plenty of bad email newsletters out there, but that shouldn't discourage you from sending them!
When done right, it has incredible power for building your brand and cultivating a way of community amongst your audience.
A good newsletter invites readers to have a friendly interaction with, helpful advice which will help them solve their problems.
You will want to incorporate links to your website, a way for the reader to induce a connection with you.
Some call-to-actions (CTAs) are often good, ensure they direct the reader to get more information.
If your readers don't find your newsletter helpful to them, you will lose their attention.
By avoiding these 7 mistakes in your newsletter, it will not only be easier to send emails, you will even see your potential leads converting into sales.
Just confirm to avoid these common newsletter mistakes and you'll do exactly fine.
Feel free to check on us whenever you had issues with email marketing services.
---
About Author