Encouraging people to go through your sales cycle is hard.
Consumers today are more doubtful than ever.
They don't like to feel their decisions are being influenced by a brand.
But, if you want to get subscribers to gravitate from one touchpoint to the next, it is important to put "signposts" in the emails you send.
These are what are known as email calls to action (CTA's).
CTA is one of the powerful tools in a digital marketer's toolbox.
According to Unbounce, 90% of people who read your email's headlines also read the call to action.
Subscribers might not read the content deeply, but they scan what you shout about at the top and then look for what you are asking them to do.
Every marketer wants subscribers to enjoy their email, sign up for more content, and then eventually convert into customers.
So, how would you do that?
With a simple and effective call to action (CTA).
You want your potential customers to complete an action, it all comes down to how you encourage them to do it.
Those actions can either be increasing website visitors or sharing a blog post on their social media channels.
You can do that with a simple yet powerful call to action.
After all, how would the reader know what action you want if you don't communicate it?
There are so many different email call-to-action best practices that will help to increase sales in your business.
Here, we will cover exactly what is a CTA, what makes them effective, and provide some email call to action examples of high-converting use.
Bridging Technologies, a digital agency provides free consultation services about email marketing in Tanzania.
What is an email call to action?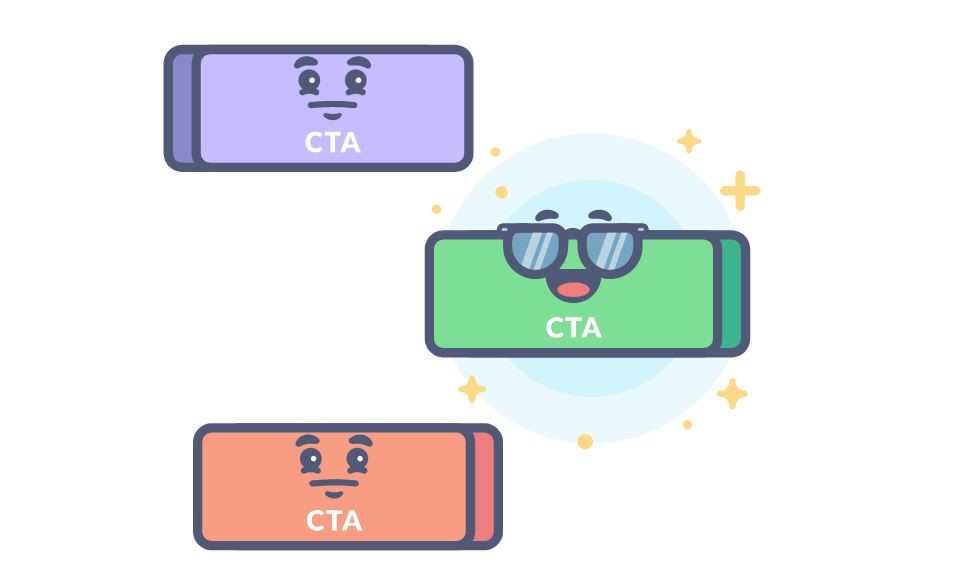 A call-to-action is a clickable button or link on your site, in your email, or on your ad.
In its simplest form, a call to action tells your audience what action they should take next, with a sense of urgency.
It usually comes in the form of a link or a button that can be clicked to take users to the next stage of the journey.
It acts as a gateway through the customer journey to keep buyers on track and going in the right direction.
If you consider how busy subscribers' inboxes are, it can be confusing for users to know what step to take next when there is no clear CTAs.
Call-to-actions tackle this by gently pushing them to the next page.
Typically, these are email call to action examples:
Download
Submit
Subscribe
Sign up
Purchase
Also, there is a long-form of call to action examples which can be:
Want to learn more? Click here.
Never want to miss an update? Subscribe now.
And so on.
The problem is that there are a lot of CTAs across the internet.
You need to create the best calls to action, that are simple but sparkling so that they can be clicked.
Button clickers more often turn into leads than non-button-clickers.
Read our blog: "5 Ways to Use Email to Improve Your Customer Retention"
Why is a call to action important?
They keep users moving
Without a transparent call-to-action, visitors might not know what to do next.
You may have allocated a tremendous journey for them, but if they don't know the way to move through it, they will not get the experience you would like them to have.
This may result in a stagnant sales cycle that doesn't convert.
There are free bulk email marketing CTAs that move subscribers from one journey to another.
You may want to try some.
They help create a customer's journey
When a visitor responds to a CTA, it's called a conversion.
Email CTA is the best way to create the buyer's journey from one activity to another.
Each call to action acts as a mini conversion point that you can track and measure.
It is easy to trace conversions because most software allows you to see what number of people have clicked a link or moved from one page to another.
In another word, it is called email analytics.
Related topic: "Why performing email analytics is important in email marketing campaign"
This makes it easy to trace the customer journey and project what actions customers desire to get to a procurement.
You will be able to see what users do next and be able to optimize and improve the entire sales cycle.
Bridging Technologies, a digital agency, and marketing in Tanzania can track the analytics of your emails.
They increase customers
Today's consumers are busy.
They don't have time to read every single piece of text in an email.
Research shows that call-to-actions are read by 90% of subscriber's visitors.
The larger the number of eyeballs on your CTAs, the more likely you are to increase conversions.
Call to action in business emails helps conversion by 50%.
CTAs help achieve this by giving users solid action points to interact with.
IMPORTANT:
Most marketers have the identical big goal, to get and convert leads.
But, when you are competing against other similar brands for the attention of the same audience, it is tricky.
A call to action facilitates keeping your audience on the right track.
CTA move forward by capturing their attention, picking on their interest, and guiding them through the sales process quickly and seamlessly.
Having good marketing strategies is all it takes for you to achieve your goals in this highly competitive marketing in Tanzania.
Do you want to be successful in email marketing in Tanzania?
Read our blog post: "9 ways on how to be successful in email marketing."
How to Write a Call to Action
A call to action may be employed in many alternative ways, during a blog post, on the homepage, on social media, or in an email.
The text and tone may vary, looking at the tip goal.
Regardless of where you decide to incorporate your compelling button, there are some general guidelines to follow.
-Use action phrases.
Make it very clear about the action that you simply would love the reader to perform.
While being cute and catchy could also be tempting, it won't lead to any conversion because the reader won't know what to try.
If you are not sure about the way to include action phrases, check to determine if there are any action verbs in your CTA.
Call to action in business emails most use first-person to make it look more personable like you are chatting with a follower (human).
-Create a way of urgency.
Without a way of urgency, it is easy for your audience to place off the action altogether.
Among the email call to action best practices is to bring attention to the time-sensitive nature of what you are offering.
Though, that wouldn't mean you must sound panicked.
Instead, it will be a reason to sort a major fall on valuable content that may help them once to take action.
-Eliminate roadblocks or friction.
Make the action as easy as possible to perform.
Make sure to eliminate any blockades for a subscriber to accomplish the action instantly.
So, if you would like to make the subscribers share your content on their social media channels makes a transparent social share button.
-Make them stand out and simple to search out.
Whether you employ a colorful clickable button or a well-designed form, ensure that your call to action is simple to search out.
It should be the primary thing your eye is drawn toward after you load the page with clear text that encourages a selected action.
This process will not only help readers see your buttons but also you will be able to acquire an active email list.
This list can be effective whether to make visitation on your website, social media, or purchase your products directly.
If you follow these basic and effective guidelines, then you may increase the conversion rate of your call to action.
Get free bulk email marketing with Bridging Technologies today!
Email Call to Action Examples
Now let's take a glance at some powerful email call to action examples!
We will visit a number of the foremost powerful call-to-action phrases, strategies, and styles that you just can begin using today.
Check out these examples of call to action buttons that are high performing:
1. Get started
"Get started" is a simple and effective CTA.
The saying has an uplifting, optimistic feel to it.
It is mostly used to direct a subscriber to obtain a necessary solution offered.
This is the most used call to action in business emails.
An example of a phrase is "Just click the button and get started."
2. Learn more
Are you producing learning material or information about your service?
Learn more, is a suitable button to use in your emails.
"Learn more" is both a simple and effective way of letting a subscriber know that a service/product requires a bit of explanation.
Then, the simplicity of the call to action sets the expectation that the process will be smooth and painless.
Bridging Technologies a digital agency send newsletters to help subscribers understand their services.
For example, Instagram one of their buttons used is a "learn more" as shown in the image below:

3 Get a Free Proposal
When something is free it is much more likely that people will give it a try, so it is a powerful word to use in a call to action.
Despite being a huge company, Hubspot has launched a new service called CRM (customer relationship management) and they are using a button "get free CRM" on emails they are sending.
Why?
People love free to cheaper services.
Using a free phrase is a way to attract subscribers to click and took the desired action.
4. Start a free trial button
Some companies that introduce a new software normally tend to use a button that read, "Start your free trial" on their emails.
By using the word start free rather than pay, they imply that the free trial is valuable and worthy of some effort.
To claim something takes some time, but in most cases, it's worth it.
Imagine how much less difficult you would use to convert customers if the CTA read, "Click to get a free trial."
Bridging Technologies makes users feel they are important by placing this button on their emails.
It is always a good idea to make your leads and customers feel valued.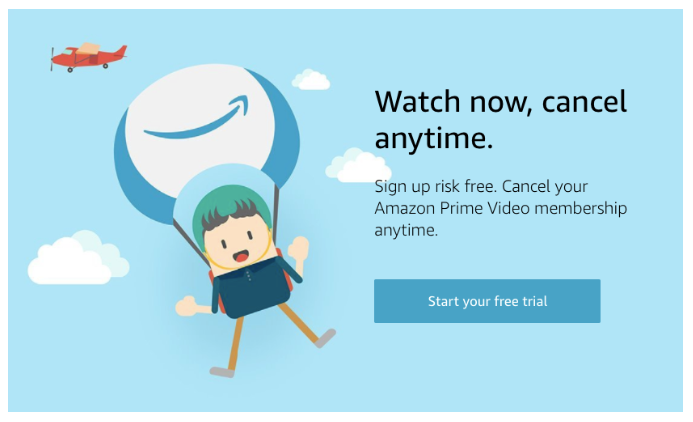 5. Subscribe
Building up an email list is a great way of structuring your pipeline and nurturing your current customers into valuable readers.
To keep them interested, you have to be able to provide them with quality content.
By using "Subscribe" on their call to action button, it makes them feel your contents are worth reading.
This is a delicate yet effective way of growing your readership and email list.

If you want to know more about opportunities to grow your email list, here is a blog post that will help you:
"An effective email marketing list: how to build it from a website"
6 Sign up
This CTA takes over 50% of emails sent, making it a dominant feature.
Adding this CTA to your email with the colored background and the red "Sign Up" button is a great idea.
It immediately grabs the reader's attention and leads it to focus on the CTA.
Plus, its bold simplicity fills a sense of confidence in the content.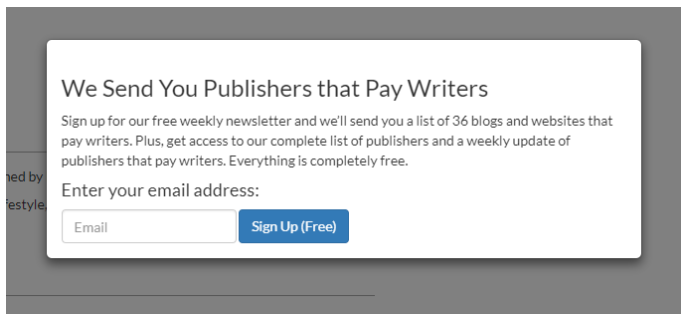 7. Social media buttons
Your valuable customers are not only supposed to end their navigation in your email only.
Provide social buttons at the end of your emails for them to become your followers too.
Log in with Facebook, Sign Up on LinkedIn, Get it on Google Play, Instagram signup, etc.
It is a good reminder that no one knows your ideal customer better than you.
Use your CTAs to send your visitors where they will get the most value, no matter what platform they visit you on.
For a sample, you can check Bridging Technologies' email social buttons on the image below:

8. Let's do this
"Let's do this" expresses the free and courageous vibe that appeals to your target audience.
This CTA makes subscribers feel they are part of what you are doing and hence shows support.
9. Get a free consultation
CTA delivers a particularly to the point message to visitors.
By repeating free on the button, you make it clear to the visitor that they don't have to pay on the next page.
That takes away any anxiety a visitor might have to take an action.
It is also important to note that this CTA works particularly well.
IMPORTANT:
This style of a button might not work well with long product names such as "Try free accounting service consultation". If necessary avoid using it in long CTAs.
WRAPPING UP
Your call to action might be a small part of your free bulk email marketing campaign, but they are one of the most important.
Getting them right will help to avoid losing customers to your competitors and naturally increase your click-through rates.
To boost conversions, optimize your CTAs and make sure they go along with your audience.
The one that fits best for you will probably incorporate several elements found on this list mentioned above.
Try out multiple CTAs and see how they convert, you will be able to find the perfect one for your company.
All this process is an email call to action best practices for a high click rate.
Do you want people to click on your buttons? Call them to action.
Bridging Technologies, helps marketers create and design the best call to action in business emails.
---
About Author