Many people believe that email marketing is dying.
Contrary, it seems everyone on the planet uses email. The statistic shows there are 3.8 billion users worldwide currently.
It is one of the largest platforms which has a return on investment that beat other online platforms.
Research shows that 99% of people with email account check their emails daily.
No matter what kind of business you are in, email marketing is an important key to success in your marketing strategy.
You can share your company's news, promote a product or service, and converting leads into customers with an email marketing campaign.
For it to work, you need a lot of subscribers. That's why you need to have an email marketing list!
Your email list will help you increase the engagement, leads, and conversion rates of your potential customers.
To reach a goal of having qualified leads to convert into customers, the organic building of an email list is important.
Don't buy it.
Why?
Buying an email list is a bad practice that most marketers do for a business.
This is because it's rare to get what you have paid for.
Most of the subscribers you will get are fake email addresses or aren't interested in your business. It is a bad investment!
What should you do?
The best practice to perform is building an email marketing list on your own from a scratch.
The organic building of an email list will help you to connect with people who are genuinely interested in your business.
This is because they permitted you to reach their inbox. To send promotions, news, and updates of your product/service after they have subscribed.
For inclusive, understanding, you also need to know an email list definition:
WHAT IS AN EMAIL LIST?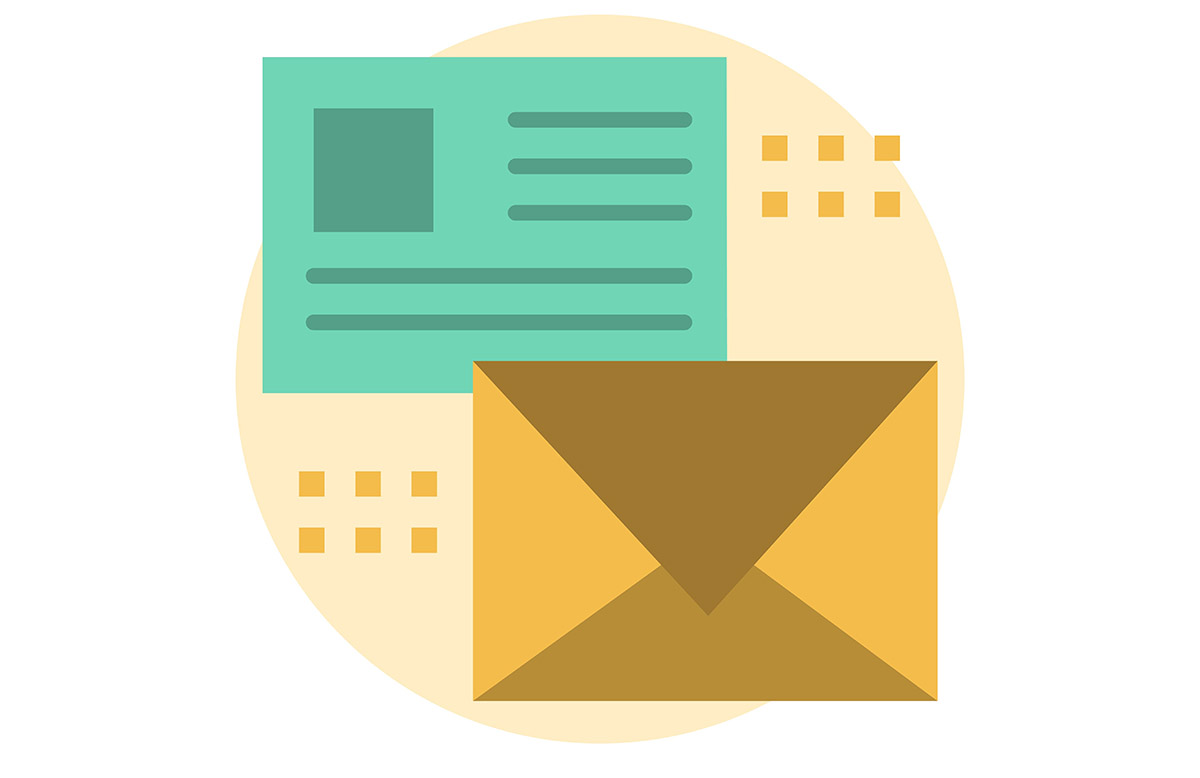 An email list is a collection of email addresses by a business to engage with potential customers through an email campaign.
It is composed of lists of names and contacts of your subscribers.
There are many different ways to build an email list.
Companies can grow email lists by collecting contact information from their website visitors.
An email list definition state itself how important is to have it as part of your business campaign.
As it connects you directly with people you have the assurance that, they are going to be your customers.
The benefits of building an email list are too great to ignore, you need to start right away.
In this article, you will learn best practices that will help you to collect and build an effective list from your website.
But first, let's see why do we need to build an email marketing list?
WHY DO YOU NEED TO BUILD AN EMAIL LISTS?
After knowing the email list definition, we should also know its benefits. Several studies suggest that building an email list remains a crucial part of the marketing campaign.
Data Marketing Association (DMA) reported that the Return on Investment (ROI) is $38 for every $1 spent on email marketing.
These impressive results will never happen overnight.
You need to put an effort into building effective email contacts. Turning those contacts into customers will increase sales.
Below are the reasons why building an email list is important;
1. It provides contacts with potential customers
Building an email list allows you to reach potential customers for your business.
They have subscribed willingly so you can reach their inbox without limitation.
With an email list, you can segment messages to suit the subscriber's needs and preferred service in a personalized way.
2. It increases the rate of return visitors on your website
Website visitors contribute to increasing your company's value. But 70% of visitors when they leave there are possibility they won't come again.
You need to set a strategy that can make them come again, your email list can help you to contact them.
People will visit again your website when you email them, inviting them for an offer or new services.
3. It increases revenue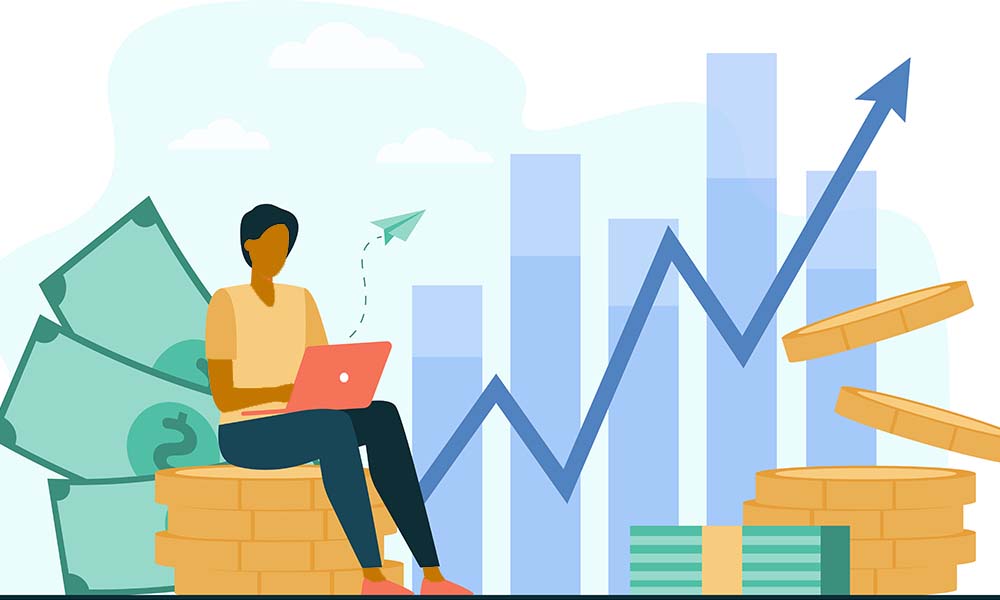 Setting a sign-up form on your website for visitors could turn them into the lead and last customers.
That subscription form will ask for their contact information that will help you build an email list.
People who joined your email list through your website are likely to be customers. Signing in means they are interested in your product or service and accepted you to email them.
It's been an incredible chance for increasing revenue as email marketing has a Return on Investment (ROI) of 38% on a business.
4. It's an easy way to keep in touch with customers
If you have a big announcement or you want to keep in touch with your subscribers, your email list will do a favor for you.
It will help you provide such information to your leads and customers right to their inboxes. In social media not everyone will see your news feed in time.
HOW TO BUILD AN EMAIL LIST FROM A WEBSITE
Building an email list can be quite difficult for both new marketing officers and experts. But trust me, it's worth the results.
If you follow the tips I have outlined below in this post, it will be easier for you to build an email list of your own.
Let's dive in.
1. Choose your email software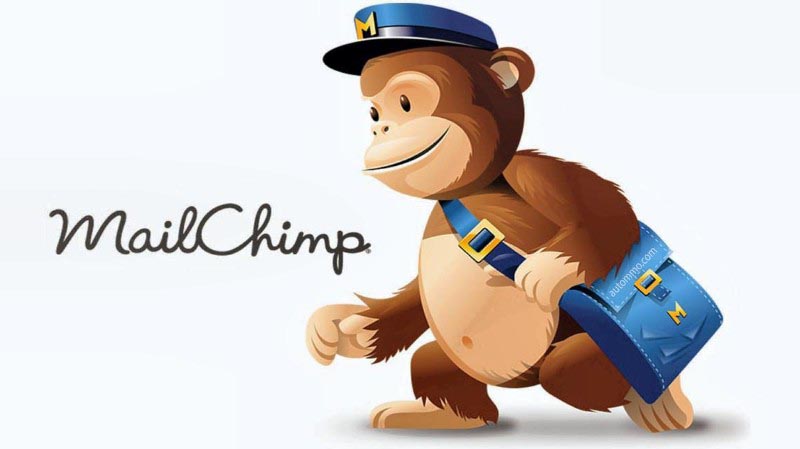 Before you start to collect mail addresses, you need to sign up for an email marketing service you are going to use.
Manual sending of emails sounds like crazy work to do.
Having email software will make it easy for you to collect, manage, and sending emails to your subscribers.
Your software will provide an insight into your success on the email marketing campaign.
It will be able to analyze the following metrics:
Open rates
Bounce rates
Spam rates
Click-through rates and
Unsubscribes
Choosing your email software will depend on many factors based on the wants and needs of your company. And you will have plenty of options to choose from.
If you want to find a software provider, there are some email marketing software options below:
Mail Chimp (http://www.mailchimp.com)
Active Campaign (http://www.activecampaign.com)
Hubspot (http://www.hubspot.com)
There are many of them out there, but they are almost similar. Choosing your marketing service will base on your personal preferences.
You may consider free trials to navigate on different software before finalizing the decision.
Bridging Technologies in Dar Es Salaam deals with an email marketing campaign. If you find it hard on selecting one, you can contact us for a free consultation. 
2. Give people a reason to subscribe
Why should someone sign up to get an email from you?
You want their contact information and addresses, but what would they get in return?
Failure to answer this question will lead you to fail to build an email list. They won't sign up!
People need to see how they are going to benefit from your emails as you expect to gain something from them. It's a win-win situation.
An average person at least receives a hundred emails daily.
Not everyone will be willing to add more emails in their inbox without thinking about the return they will get.
As a marketer, to increase your chance of adding a subscriber, you should make your website visitors feel valued, cared and they are going to get some offers from you.
Discounts benefits and free offers are the best ways to lure subscribers. For example, instead of putting "subscribe here" you can twist it to the "get the free service" button.
3. Hits their pain points and offer a solution
As I have said earlier, nobody will give you their contacts if they don't know what they will get in return.
Referring to the industry you are in, you need to understand the type of audience you are going to serve.
First, determine what your audience wants.
Second, does your company offer solutions to their demands?
If you have done your research well, this won't be difficult to answer.
Third, if the company does have solutions, what are the steps required to deliver the solutions? For example, it can be:
Launching new product/service
You can offer a discount for the first 100 people who will subscribe to see the new service/product you have launched. Make them excited to want to see it.
Set up offering sales
On a home page of your website with a subscribing button. To get the offer they have to provide their contact information.
Develop content
Your website needs to have enough relevant blog contents that solves the pain points of your audiences. To make them subscribes to solutions. Building an email list doesn't need much effort. But also, you need to deliver what they want by having good content.
Do some tricks on your website so that people subscribe themselves willingly.
4. Use content marketing to collect subscribers
Nowadays, content marketing has been a good business to deal with. In the digital marketing industry, 99% of people consume 1% of content that is created by others.
The struggle is real. Content marketing will help build your list when you create high-value content.
Create content that serves the purpose of your expected customers to win their trust.
Once they have trust in you, it will be easy for them to sign up.
You can provide sign-up forms on your blog posts for your leads and customers so they can get a notification of new posts uploaded.
You don't need to post daily, consistency is what matters.
Consistency publishing of content will help to track your followers and nurturing them to become customers.
Also, keep upgrading the existing content on your website to increase contents value.
5. Have a separate landing page
One of the best ways of obtaining an email list is by creating separate landing pages for your website.
You need to have landing pages for each service to accomplish your goal of collecting an email list.
The pages will allow you to convert visitors into leads by allowing you to get their information in exchange for a preferred service.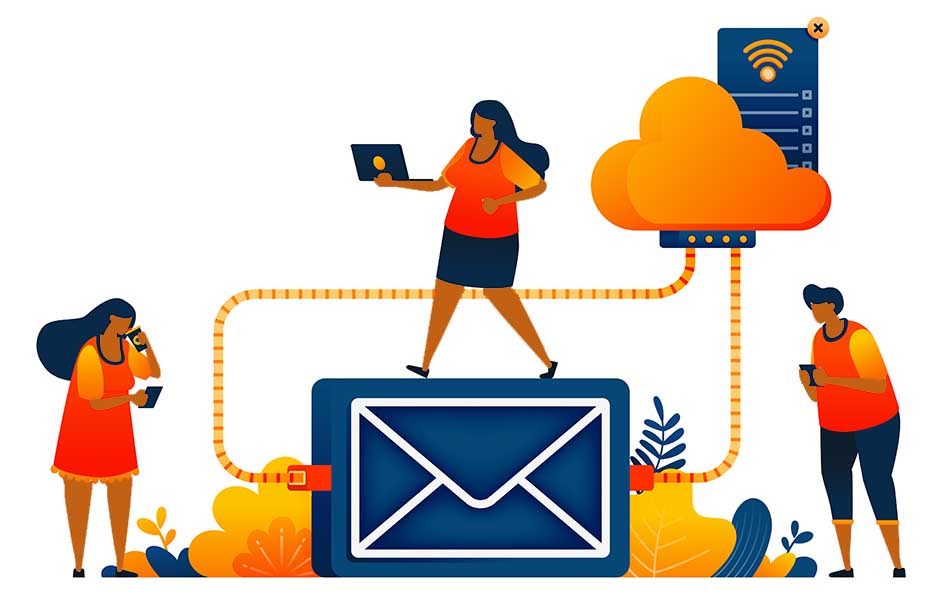 Another advantage that will make your visitors sign-in, they know their inbox will not be flooded with everything you offer. But they will receive what they have opted-in.
This is going to be your chance to build an effective list of subscribers who can convert into customers from the landing page of your website.
Do you know how to create landing pages on your website? Bridging Technologies in Dar es Salaam can help you create one, click here.
6. Use social media to drive traffic to your website
There is no better online platform you can get free traffic more than social media.
You are supposed to focus on one social media platform which your audience likes to hang out with.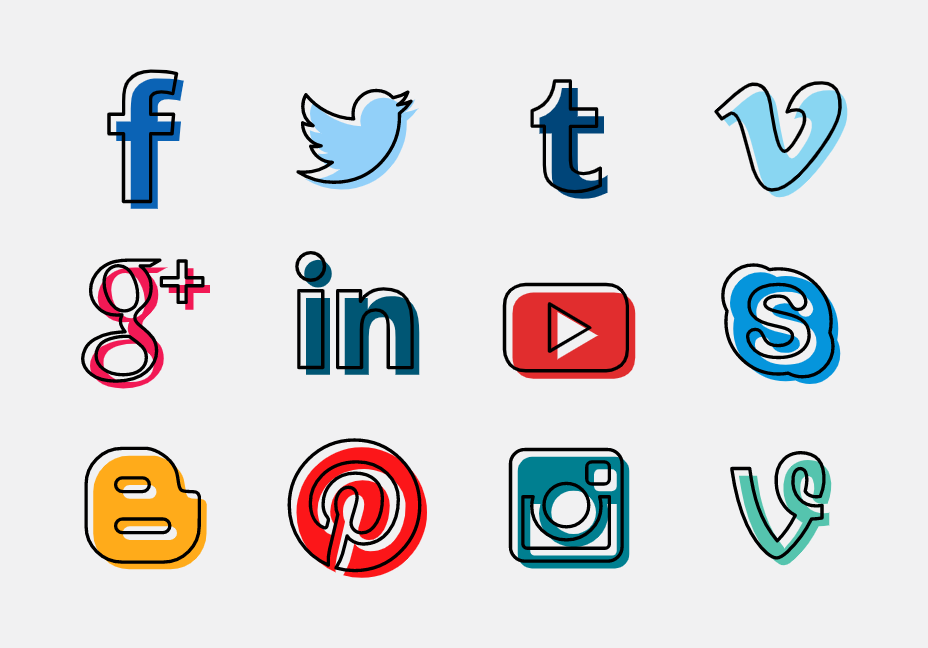 On that platform, post consistently to build engagement with your audience.
After the engagement, invite them to sign in and subscribe to your website through links.
A social media bio includes a compelled CTA to make people sign up for your email list.
Hence, your social media traffic will help you build an email list through a website subscription.
7. Use a personalized call to action (CTA)
Visitors to your website might be looking for something specific on your page. You need to have personalized CTAs for blogs and landing pages separate.
These calls to action will help your website visitors to provide their information on a sign-in form to get what they are looking for.
A well-personalized call to action can double the number of subscribers on your mission of building an email list.
Make an effort on creating good CTAs to reach your goal effectively.

For instance, you have noticed your website visitors are visiting 'content marketing strategy in 2021' blog posts in high traffic. You can make those people subscribe by including a CTA like 'click here' to download free book guidelines on content marketing.
For example, you can take a look at Bridging Technologies website on how we have personalized our CTAs.
Personalized CTAs works better if visitors feel their needs are fulfilled with that service they have subscribed to.
8. Create well-designed pop-up forms
Pop-up forms provide a visitor with a quick way to share her contact information while browsing on your website.
You are supposed to set it on your home page since most visitors start at a home page as it is a front door of your business.
Visitors remain curious about your business on a home page.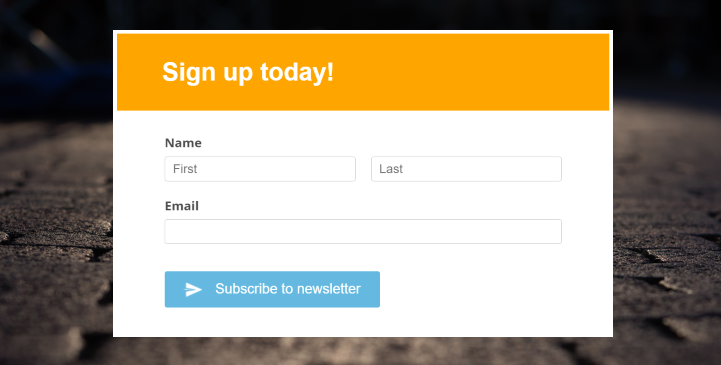 It is the right time to ask for contact information with a pop-up form so that you can provide inclusive info about your services/products.
The information provided will help to build a list while increasing engagement on your site as well.
In a process of creating a pop-up form consider the following tips for the best result:
Find a headline that grabs the reader's attention. The headline should provide benefits a customer will get by subscribing.
Provide a short but understood description of the service you are going to offer.
A form which ask for important contact information should be simples, don't complicate things.
Include a call to action that will lure a visitor to click on a subscription button.
Important: Pop-up form, they should appear immediately (less than 20 seconds) on a page. It will help to grab the attention of visitors who do not spend much time on your site.
You can subscribe here to create a pop-up form for your company's website. 
CONCLUSION
Understanding the whole process of building an email marketing list will help marketers to come out with an email list of their goals. This will ensure that most if not all your companies' website visitors are also your subscribers.
Important fact to consider is, building an email list needs to be a constant priority.
Depending on the email software you have selected earlier, you will be charged based on the number of subscribers added.
But those costs can only be worth the investment if you keep adding more subscribers.
The higher number of subscribers, will increase the conversion rates of potential customers.
Hence, they will result in high ROI on your email marketing campaigns.
Remember, there are no wrong organic methods of building an email list.
The best for you is the one that brings customers who can generate more sales in a company.
Don't hesitate to check on Bridging technologies in Dar es Salaam if you have any problem concerning building an email list. We provide a free consultation.
---
About Author