There are hundreds of social media applications, but if you are looking for meaningful business connections LinkedIn is the correct app.
In B2B marketing, LinkedIn is the most significant social network for connecting with business buyers and professionals. LinkedIn says it is the world's largest professional network with 774+ million members. It is a powerful platform for building relationships establishing thought leadership and generating leads. Also gaining insights, doing market research, improving reputation, and creating online communities are all possible with LinkedIn.
Not only a source of meaningful business connections but also LinkedIn is a valuable channel for content marketing. You can write an article and publish it. With quality content, you can build trust and many connections.
This platform is profession-based, then you need to run it professionally. You have to develop a robust LinkedIn content marketing strategy. The content strategy for LinkedIn will help you to be consistent in content publishing and build trust. You meet with different people and mostly those who are decision-makers. When you are trusted in LinkedIn means you will be in a position to interact with many company owners. This will simplify the road to making many business deals. This is how content marketing solves B2B marketing challenges. You can learn more here.
What is LinkedIn
LinkedIn is a professional-oriented social networking platform that connects professionals. It enables like-minded business people to communicate, exchange knowledge, and even cooperate. Similarly, it helps firms in establishing themselves in the market and assist in lead generation.
Marketers frequently neglect the importance of using a multichannel approach in their content marketing strategy. No matter how many channels you are going to use. As long as your target audience are there, then it is a nice place for your content.
On the other hand, LinkedIn if not more significant, is now just essential as Facebook and Instagram.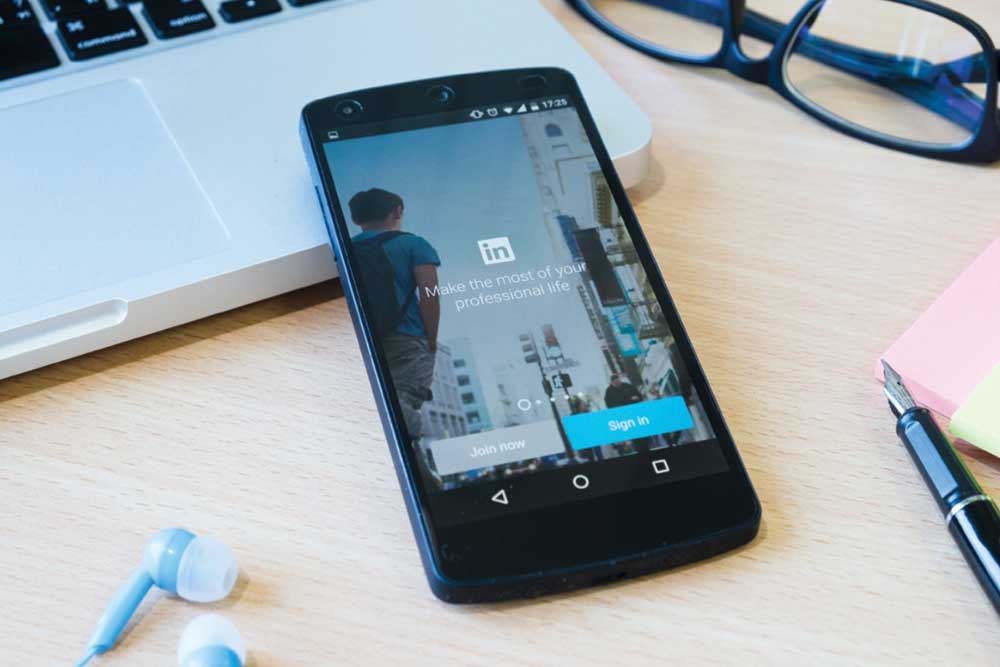 Why using LinkedIn?
LinkedIn has a huge user base of 660 million people, with over 250 million of them using the platform monthly. With such a large user base, you can reach out to a broad audience and, as a result, create more leads with your content.
The LinkedIn user population is broad, yet it is mostly consisting of decision-makers.
Four out of every five LinkedIn users "influence business choices." On the network, there are 61 million "senior-level"
The nature of LinkedIn makes it simple to get your content seen. You may simply market your work further thanks to the connection's web structure and the fact that all of your followers see the articles you engage with. The information in the LinkedIn feed is seen 9 billion times each week.
More than half of all social traffic to B2B websites and blogs comes from LinkedIn. It assists you in developing your brand image, establishing credibility and competence, and establishing yourself as a thought leader. All above statistics are according to SMPERTH.
What is the benefit of LinkedIn's content marketing strategy?
An effective content marketing strategy attempts to establish a connection between the brand and its customers.
When the material affects the emotional side of the person who consumes it, a bond is formed. You can learn here how to build a content marketing strategy.
A well-implemented content marketing strategy may serve as a useful tool for your whole communication efforts.
Consumers can be converted into loyal customers or lost forever depending on the trust effect of a brand. A strong connection with the business owner will help you to do business with many companies.
How to develop a LinkedIn content marketing strategy?
1. Research and Goals Setting
Thorough research, like any other marketing effort, is the basis of content strategy for LinkedIn
Before you start your process of content creation and ideation, it's necessary to organize your efforts by determining what works best for your target audience. To develop a robust LinkedIn content marketing strategy, you have to set clear objectives. Profiling your target audience, evaluating the techniques your competitors use, and setting out a plan of action are all necessary steps.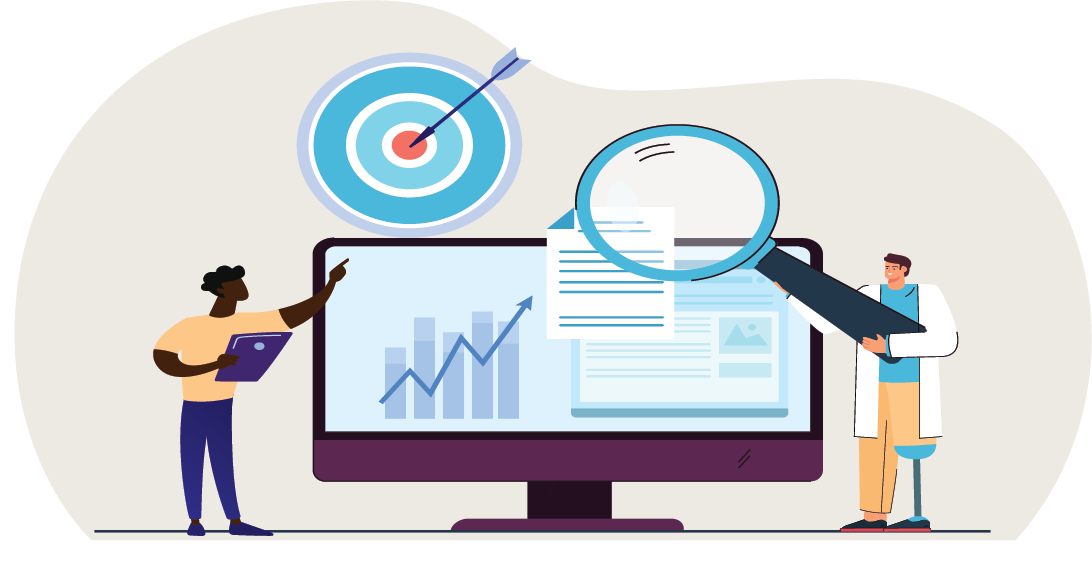 To be effective, you must focus on your activities, which is only achievable when you back them up with statistical data and extensive study. Then you can set your goals.
Once you've decided on your main goal, you can start thinking about the metrics that will help you understand how well your strategy is working once it's in place. The content strategy for LinkedIn can have the following most common metrics:
Conversion rate, including CTR (Click Through Rate).
Impressions.
Engagement rate (likes, comments, shares, etc.).
Followers.
You may start thinking about how to attain your goals once you've determined them. People are constantly at the center of your business's success; the next step is to figure out who you'll be targeting with your LinkedIn content marketing.
When it comes to LinkedIn marketing, you must be very specific about the buyer persona you want to attract. While it's tempting to focus on a variety of topics to appeal to a wide range of demographics, it's preferable to focus on just one.
Your target groups will differ depending on the goals you wish to achieve with your LinkedIn content marketing efforts. If your main objective is to convert more leads, for example, you'll need to customize your content to the decision-makers at the organizations.
By identifying the relevant audiences, you can create a more well-targeted approach and, as a result, better-performing content. Learn more on why and how content marketing is the best marketing strategy.
2. Choose a type of content that fits in
Knowing your target audience's requirements, goals, and interests isn't enough. You should also select the content type that allows you to reach out to individuals in the most effective manner.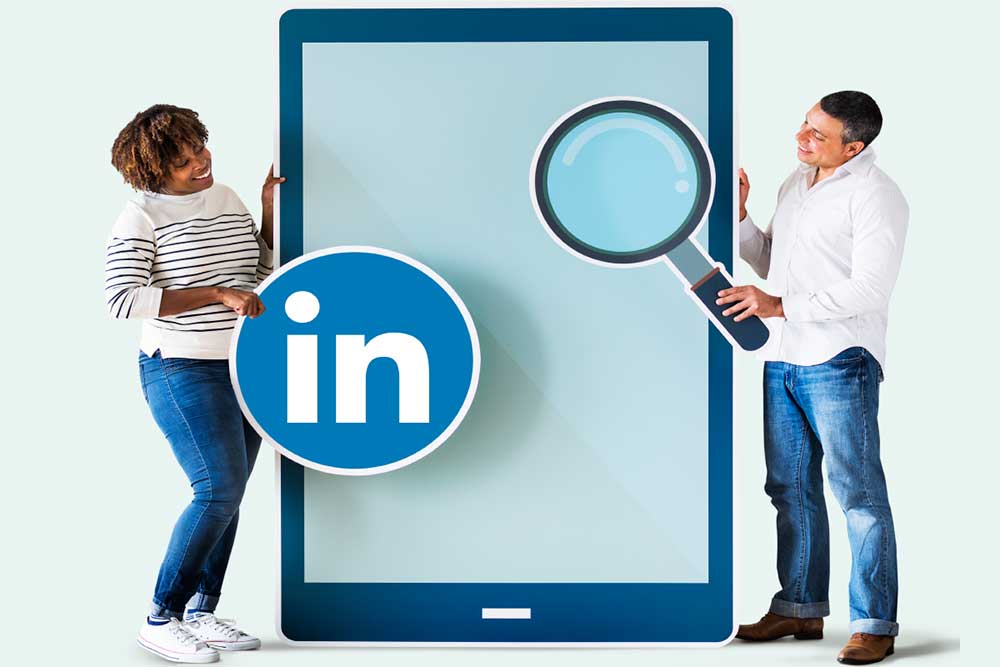 LinkedIn supports a wide variety of content types and formats. So, you have a lot of options when it comes to establishing and spreading your content range.
You may profit from the following content kinds offered by LinkedIn. It depends on what your target audience expects to receive and what you aim to achieve with your content.
➡️LinkedIn articles.
Surprisingly, just 1% of LinkedIn members have written an article on the platform. This is a major missed opportunity.
Linked articles are long forms of material that are comparable to blog posts. It may be created using LinkedIn's integrated publishing platform.
It accepts many types of embedded media, including videos, pictures, and even HTML code.
LinkedIn articles are ideal for branded content since you may format them to match your brand's culture. This is highly beneficial for firms looking to expand their network and contacts.
➡️ LinkedIn statuses.
Text and image postings, also known as LinkedIn Status Updates, are one of the most popular LinkedIn forms, unlike articles, which only receive a small amount of creator credit. They're short and catchy, and they let you get right to the point without having to waste time with set-up and intros.
The typical LinkedIn status update has numerous variants. For example, you may use the function to commemorate a special event, assist, or organize a poll. This will give you access to more features and improve the targeting of your posts.
➡️ Document post
While document postings are similar to Status updates, it isn't appropriate to lump them together because they serve different functions.
This format enables you to distribute files in a variety of formats, including PowerPoint presentations, Word documents, and PDFs, right in a post on your feed. When you do this, readers of such blogs will be able to preview the file right away, open it in a new window, and download it.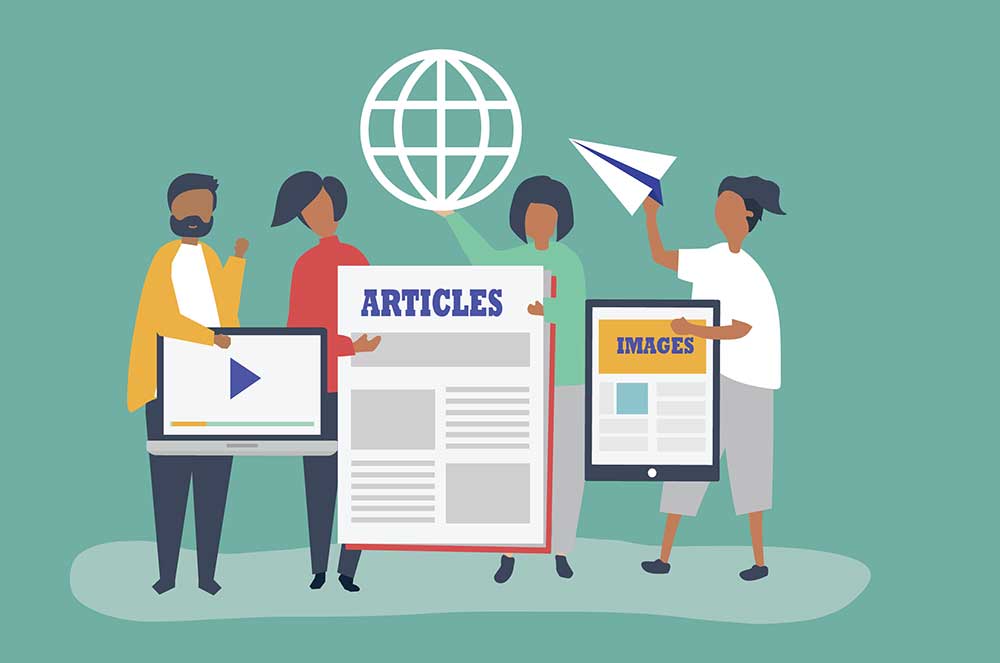 ➡️ Video content
Today video is one of the most popular marketing and sales. Video content starts to move away from YouTube and onto another platform. When text and video are both accessible on the same topic, 59 percent of executives say they prefer video! As a result, it's only logical that you'd want to include videos in your LinkedIn content marketing plan.
➡️ Linked stories
Until recently, the format of stories was limited to strictly visual platforms like Instagram and Snapchat. LinkedIn has launched its version of brief bits of content that are only available for 24 hours.
Because it's still a new content category on LinkedIn, it doesn't have a lot of applications. At the moment, LinkedIn stories may only be viewed and created through the app. If you take the risk of experimenting with different story-telling methods, you can quickly become a front-line LinkedIn content marketer.
Just keep in mind that because of its link with Instagram and Snapchat, many people regard this style as unprofessional and immature. As a result, you must ensure that the stories you post are filtered and that they are consistent with your existing brand image.
You can't only use different types of material in your LinkedIn content marketing plan. You must also decide on the 'where' element in addition to the 'what'. To discover the ideal channels for spreading your content, you may mix and match different content-sharing options. You can learn more on types of content marketing here.
3. Generating ideas and creation
You can go on to the next phase - ideation and development of relevant content - now that you know who you're targeting with LinkedIn content and how you want to deliver it to your target audience.
You have to decide what subjects you will address in your LinkedIn material.
Even with all of this in mind, coming up with content ideas might be tough at times. Here are some places where you might find inspiration:
The comment section is a gold mine.
Investigate what your competitors are talking about.
Check out Reddit and Quora to determine which questions need to be answered right away.
Give your old material a new lease on life by repurposing it in a new format.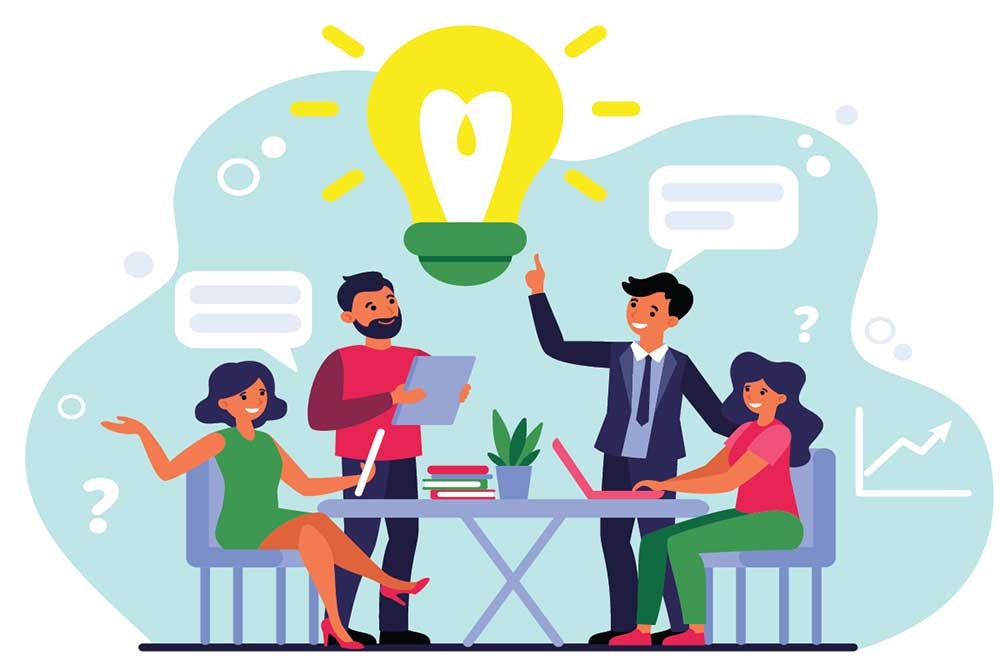 The use of topic segments to arrange material is one of the most effective methods. The process is simple. You choose a pillar subject that is important to your business. Then you produce many subtopics that relate to the original topic. Following that, you may expand on each successive subtopic to create a network of interrelated material.
To accomplish so, you'll need to brainstorm ideas, make mental maps. Also, you can simply assign the work to the appropriate software. You can trust the analytical program to present you with the most popular themes to write about on LinkedIn.
4. Sharing and promoting
Keep in mind that the primary goal of your LinkedIn content strategy is to produce content that is seen. As a result, creating a great piece of content isn't enough. For the target audience to get a good taste of it, you must also distribute and promote it.
The first thing you should know about publishing material on LinkedIn is that it must be done regularly. You can't just set it off at will and hope for the best. Instead, you should create a publishing schedule to ensure that your material is efficiently managed and delivered at the appropriate time.
Don't get too worked up about the scheduling of your posts. Fortunately, you can use tools to automate your posting. Examples of those tools are Hootsuite and Buffer. You can also choose a digital marketing agency in Tanzania to help you with the content calendar. You can learn here and have a free content calendar from Bridging Technologies.
Although LinkedIn's algorithms do a good job of delivering your posts to the people who are most interested in them, your effort is needed.
5. Lead collection
Given that the primary aim of any content marketing plan is to create more leads, you must ensure that the leads you've managed to attract with your amazing content are effectively captured. Use appropriate tools to streamline your LinkedIn content marketing processes. Do not let your lead leave you. You can tag him in your relevant content or message him direct for business network building. By content, you can generate as many leads as you can, and with content can convert them into customers and improve sales. You may read on how you can improve sales using content marketing.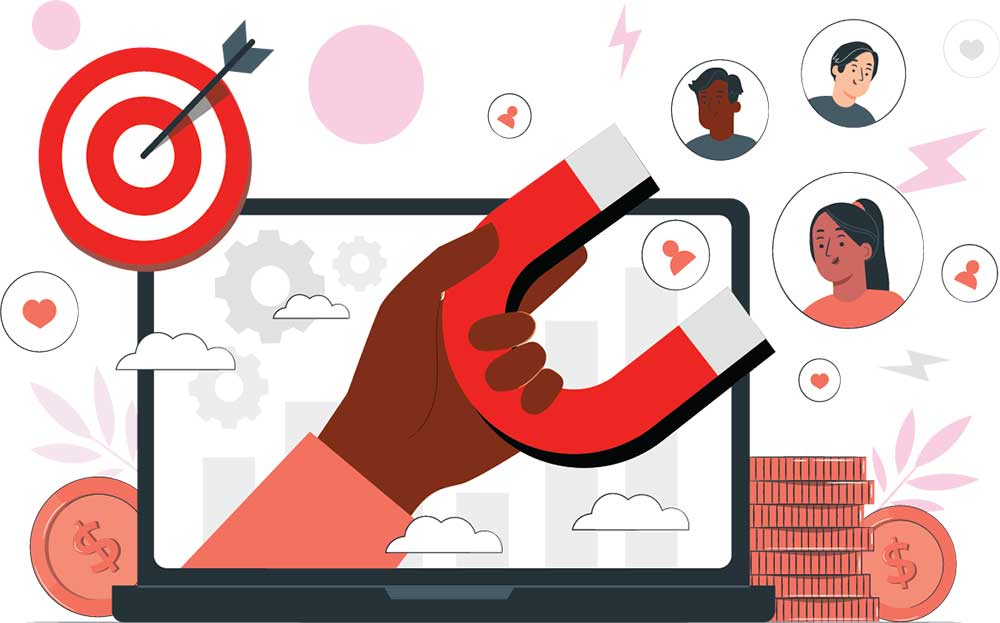 Conclusion
Although you are business-oriented, keep your conversation personal. Sometimes personal relationship results to business, as people tend to trust those they know and have shared some moments. Remember to keep it professional and be smart.
You will experience business growth when using the LinkedIn app, but it does not mean you have to stick with it only. Use different social media app to take your company high. The important thing to note is a content marketing strategy. All social media apps need content. All you have to do is to have a well-documented content marketing strategy for each app which you are going to use. The benefit of having a content marketing strategy applies to all online platforms. The documented content marketing strategy will help you stay organized and consistent in your content marketing activities.
As for the content marketers, LinkedIn can do better for you. You can use it to promote your blog posts and increasing website traffic, as we do at Bridging Technologies.
We are a digital marketing agency in Tanzania. We have our content marketing strategy. And we help people to have a robust digital marketing strategy for their companies as well.
---
About Author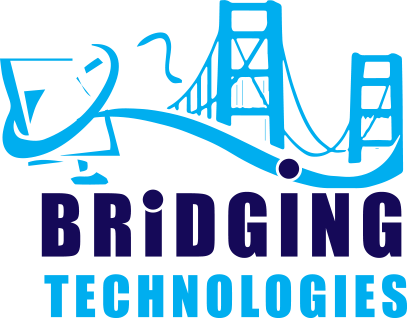 Sauda Salehe is a content developer and digital marketer at BTL, who is passionate about helping others in their digital marketing planning. She is also an email marketing strategist with SEO skills. Sauda is inspired by new technologies and successful digital marketers around the world. Apart from writing, she likes chocolate cookies.