In a world where content is king, users expect content fast and frictionless. So, you might think measuring the performance of your content would be easy.
However, the problem is that it's not so straightforward. Content comes in many different forms: articles, images or videos, and some as interactive multimedia experiences… the list goes on.
This makes it difficult to measure the performance of all types of content, in all its different formats, from one central place.
That's why there are different types of content marketing metrics due to the different types of online materials available.
This is where content marketing metrics come into play.
Content marketing is a great way to build brand awareness and increase traffic. Measurement is an essential part of any successful marketing campaign. Do you know the best practices on how to measure content performance?
So, when it comes to measuring content performance, there are a few key metrics that can help you understand how well your content is performing.
Consequently, content performance analysis can be an extremely challenging task.
However, with tools such as Google Analytics, you can make this much simpler and more seamless than you might think.
Let's take a look at why you should use Google Analytics to measure content performance and how you can do so right now. Throughout this article, you will learn how to measure content performance and content performance analysis.
🚀🚀Read more:Why content marketing fits best businesses of all sizes🚀🚀
Concept of Google Analytics
Google Analytics is a free tool that lets you track your website's traffic and analyze the effectiveness of your marketing campaigns. Google Analytics: a measurement tool, that's the most popular analytics program on the web.
But it's not ideal for measuring the success of your content marketing efforts.
Why?
Because you need to create custom reports to analyze how people are interacting with your materials online. What kind of content works best for them, and how much time do they spend reading it? Having a content creation strategy is the best option since it will help you to plan your marketing and business goals.
We are a trusted company dealing with services of content marketing in Tanzania. If you use Google Analytics as your sole source of data about content performance, you won't be able to identify which pieces are driving traffic.
You'll also miss out on valuable insights about what might work better next time around. The goal is to find out what other metrics can be sorted out apart from using Google Analytics – a measurement tool.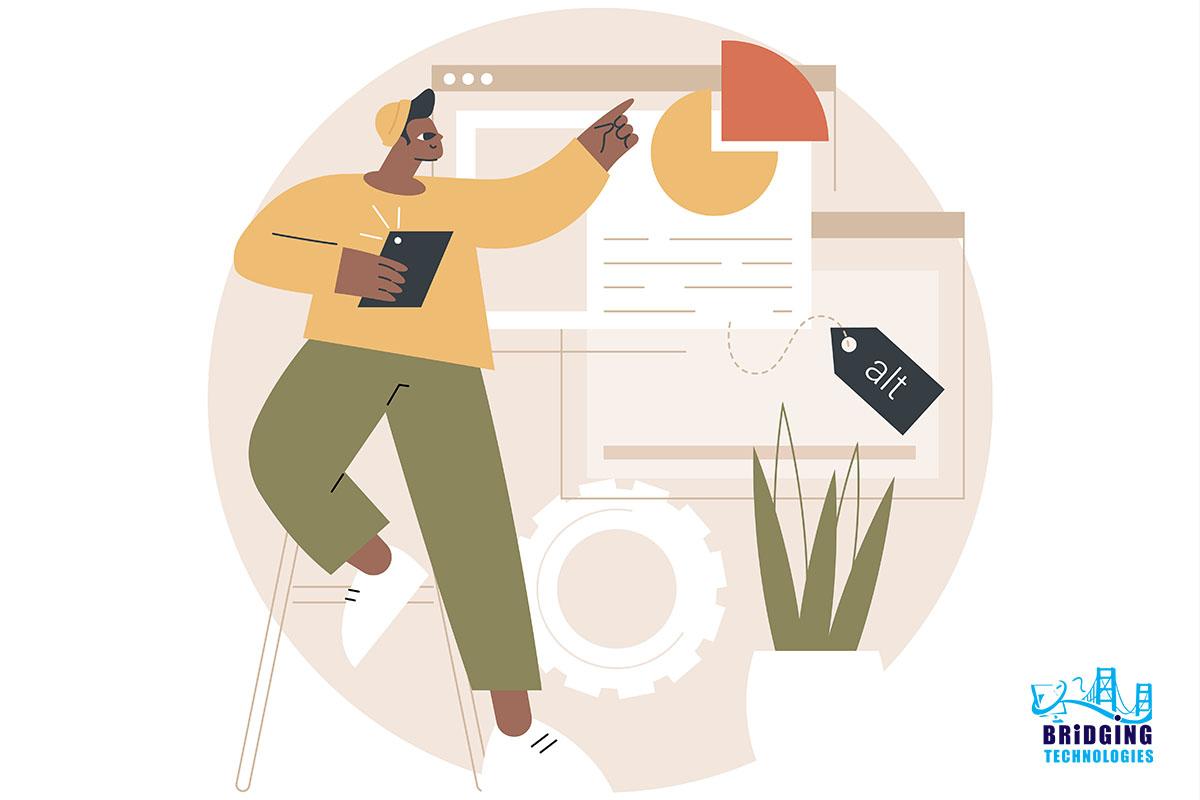 It allows you to see how many people visit your website, where they come from, how long they stay, and what they do when they are there.
Google Analytics uses cookies to collect information about the behavior of visitors to your site.
This data can be used to improve the performance of future visits by those same people or provide insights into how well your content is performing in terms of engagement with users.
Performance metrics, give you a view into what your customers like and how they engage with the piece.
Types of content marketing metrics
You most likely already have a list of about a hundred different metrics you could use to track and measure the success of your content creation strategy. However, if you attempt to track too many metrics, you will either:
🚀Feel overwhelmed, give up before you begin, and eventually track nothing
🚀Track all 100 metrics, but because there are so many different signals, you won't be able to act on the data.
Another issue with content marketing metrics is that setting up tracking can be difficult (or even impossible) depending on your company's tools and your technical abilities. Rather than writing a post with hundreds of metrics to track, this post focuses on the four most important marketing metrics.
🔥🔥Schedule a meeting with a prominent agency in Tanzania dealing with content writing services.🔥🔥
Let's deep dive into the best content marketing metrics to keep your eyes wide open:
Google analytics, a measurement tool for content performance analysis.
The metrics found within your website analytics platform are the numbers that truly represent the performance of your website. These metrics are useful because they measure the "health" of your website over a set period.
There are many different metrics within website analytics and each one can help you determine how effective your website currently is. The metrics that are most beneficial for determining website performance are unique to each website.
Website analytics metrics vary depending on the type of website you have, how it's being used, and the visitors that are coming to it. Google Analytics can be used to measure content performance by tracking user behavior.
Content performance optimization is the process of understanding how users interact with your materials and using that information to make improvements to achieve desired outcomes.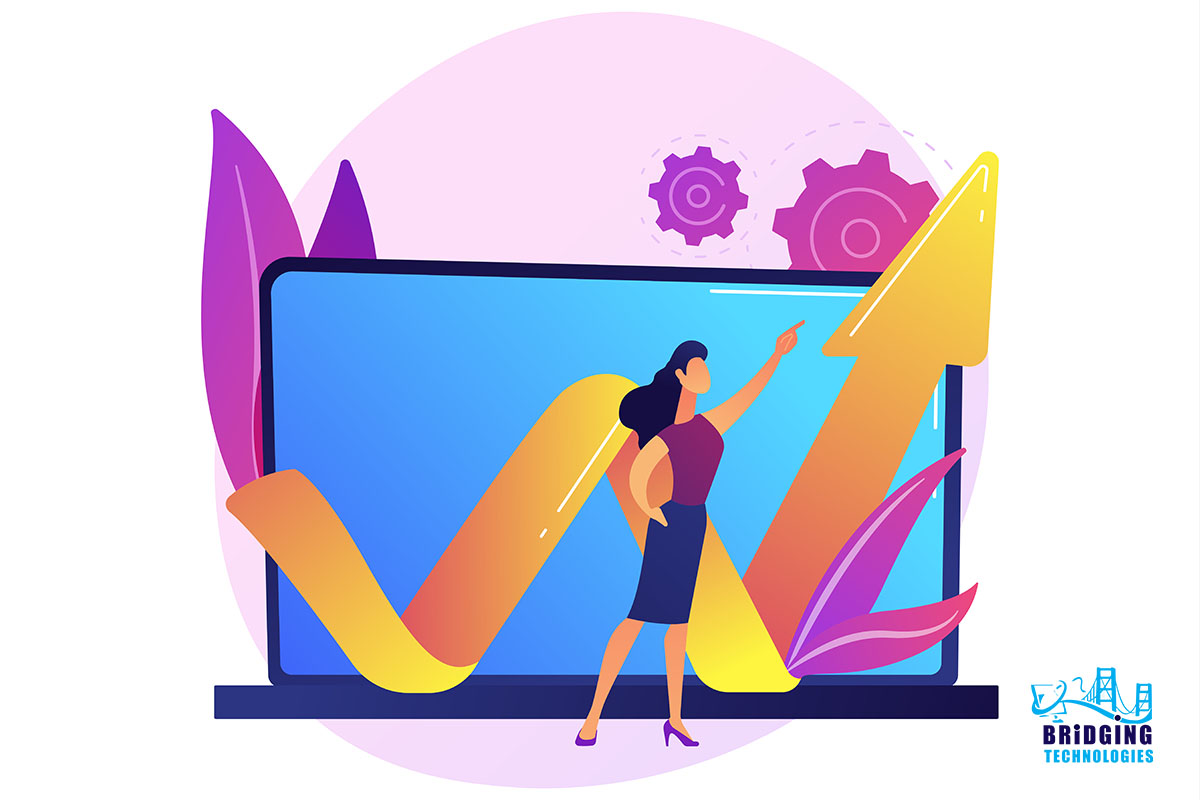 It is particularly important for websites that have high-volume content such as blogs, article databases, and news archives. These websites often have so much content that they cannot find the needle in the haystack when they need to.
🔥🔥Read more: 9 steps to build an effective content marketing strategy🔥🔥
With Google Analytics, you can measure the performance of your website as a whole. As well, Google Analytics helps to see what users are viewing and if there are any pages or topics that aren't performing well.
Doing so will help you create or discover new pieces that are more appealing to users and drive the actions you want them to take. Here are some of the most common website analytics metrics you will see in your analytics dashboard.
Impressions - This report measures the number of times your content was viewed by users (both organic and paid search). If a user views 10 impressions of your materials, that means they saw 10 different pieces of your work. The more views you have, the more likely you are to convert them into leads and sales.
Average Visit Duration - This report shows how long people stay on your site when they visit it. This metric indicates how engaged your audience is with your materials. If everyone leaves after 20 seconds then you may want to rethink what you're writing at that time!
Unique Views - This report shows how many unique visitors came to your site from all of Google's various platforms (search, YouTube, Display ads, etc.)
Avg. Page Views per Visitor - This report shows the average amount of time spent on each page within an article or post on your site. It's important to note that this doesn't necessarily correlate with engagement levels.
💌💌Reminder: Do you find it hard to write an article? Contact us today for Content writing services.💌💌
Social media metrics to measure content performance
Social media is a great way to engage with your audience, but it can also be used to measure the performance of your content. Social media deploys the best content creation strategy.
The following social media metrics are commonly used to measure the performance of your online materials.
Facebook Likes: This is one of the simplest ways how to measure content performance. You can see how many people have liked your posts on Facebook, and you'll know if they are performing well with these metrics.
Twitter followers: If you want to know whether your tweets are getting noticed by your followers, then add this metric to your mix. This will give you an idea of how much interest there is in what you're saying.
LinkedIn connections: If you want to measure how many people are interested in what you're doing, add this metric into the mix! It's easy enough to do, and it will give you some valuable insight into how effective your content is.
Comments: Comments on social media are a reliable indicator of involvement. Keep an eye on them to learn how others react to what you have to say and perhaps gain inspiration for new articles that might gain more attention. Not only do the metrics you use to measure content performance help you to track your success, but they also help you to understand how they are performing compared to others in your industry.
⌛⌛Read more: How can content marketing improves sales in your business.⌛⌛
Lead generation metrics to measure content performance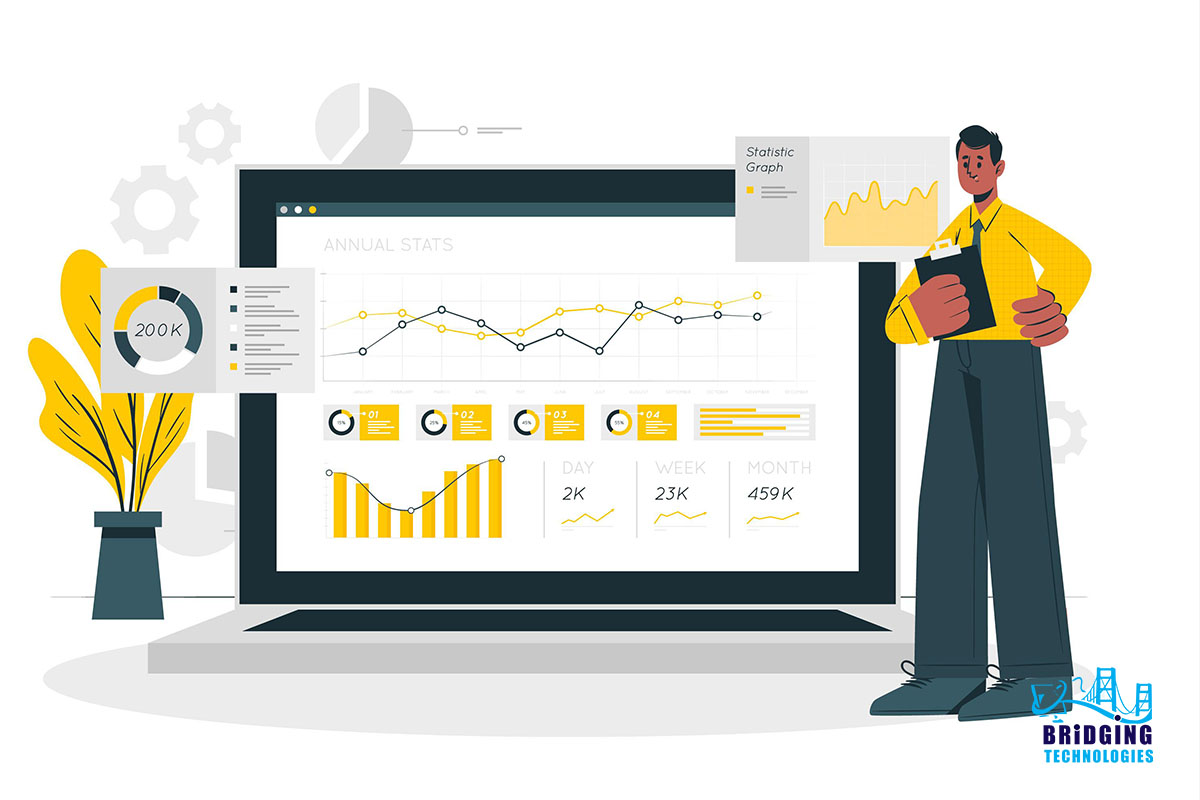 Do you intend to advance relevant visitors in their buyer journey? Measure the following metrics:
Click-through rates; The precise amount depends on your marketing campaigns. For example, this could be the number of people who click on your blog's CTAs. These can range from encouraging people to download your content upgrade to attracting freemium users.
Conversions; These do not always indicate that new leads will convert into buyers right away. Instead, consider micro conversions such as new email subscribers, form completion rate, and downloads.
Improve your lead generation metrics right now: Improve your CTAs.
Create a CTA copy that is concise and easy to understand.
Ensure that all your online writings contain a relevant action message that uses powerful words to entice people to click.
SEO metrics to measure content performance
SEO is a topic of much discussion, but there are many different ways to measure the performance and success of your content marketing efforts. Content is typically measured by its usefulness to the end user.
How well it ranks for a particular keyword or phrase in search engines like Google. How many people you can convert into paying subscribers? SEO (Search Engine Optimization) is the process of attracting high-quality traffic from search engines.
In other words, SEO is about optimizing your website for search engines such as Google or Bing.
It involves creating pieces that have value to users, including articles, videos, and images that provide the information they seek or answers they need.
It also involves creating links within your articles back to other sites where they can find additional information and resources related to what you offer.
The first metric is SEO, which stands for Search Engine Optimization.
This is where all the hard work is done, so you should have a clear idea of where you're going and what you need to do to get there.
This will be different for each website and its audience, but some common SEO metrics include:
Domain authority (DA) - DA is a score calculated by Moz (an SEO tool) that measures how well pages on a website rank for certain keywords. The higher the DA score, the more authoritative your page appears in search engines.
Page authority (PA) - PA measures how well individual pages rank for certain keywords -- it's similar to DA except it takes into account all pages on a website instead of just one page.
Backlinks - Backlinks are links from other websites pointing back to yours. If someone links back to your site from their blog post or web page, this counts as backlinks for both.
🎈🎈Read more: Content marketing service: what b2b marketing problem can solve best?🎈🎈
Conclusion
To wrap up, the metrics mentioned above are the most commonly used platforms for content performance metrics.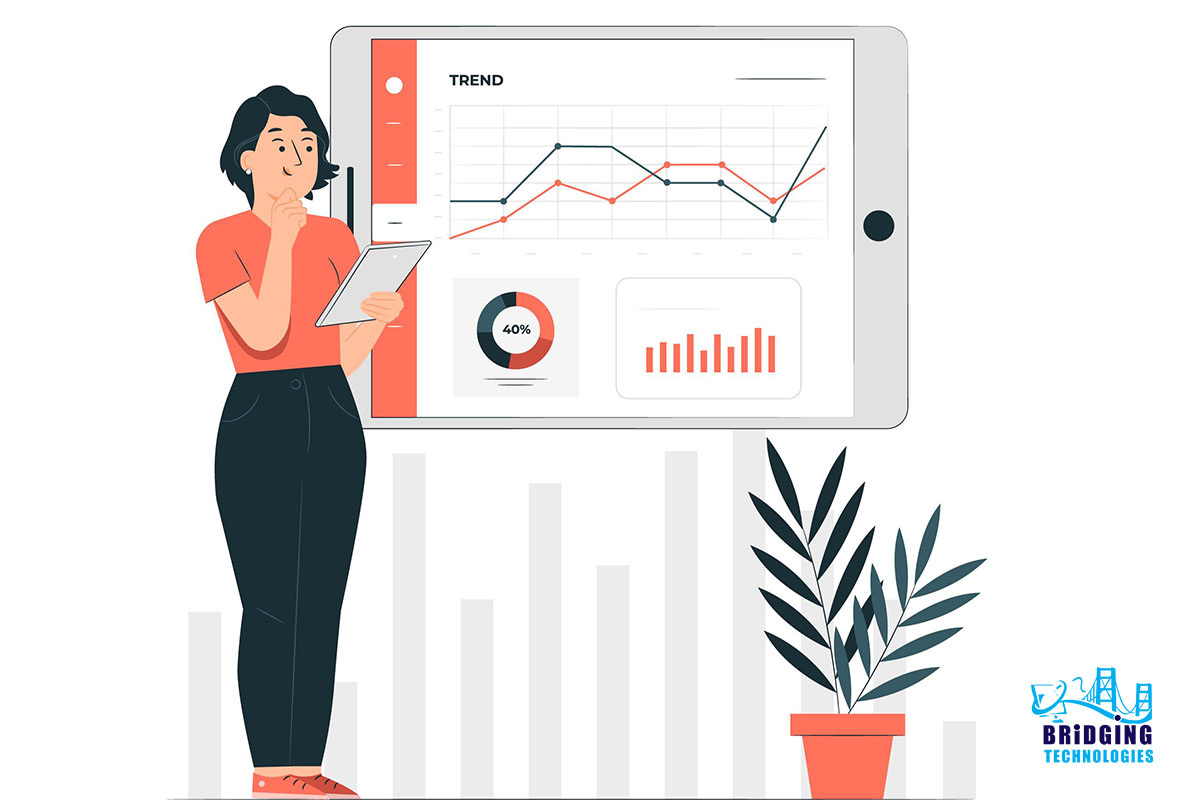 They are a good starting point to evaluate your success, or you can set up your metrics if they are mostly similar to those mentioned.
Of course, the metrics aren't just pure numbers.
In other words, content performance metrics let the marketing team see how well the approach adopted resonates with the intended demographic. Your campaign may be progressing more slowly than expected because it is generating more quality leads than anticipated across specific channels.
Ultimately, you will be looking for patterns in the data, which is what will help your content become more successful in the future. The above-mentioned are the processes we do to check the effectiveness of our blogs or articles.
We are sure there might be further approaches. Tell us in the comments section below the processes you are using in this approach. Feel FREE to contact Bridging Technologies if you have any additional questions or would like to outsource your analytical operations.
Choose a time that works for you to meet with our digital expert. We will produce high-quality, search-engine-optimized materials for you to regularly publish on your website.
Lastly Bridging Technologies, an agency dealing with content marketing in Tanzania can help you measure your content performance metrics in the best way possible.
---
About Author