Do you know why many websites fail to reach the target and finally die?
Apart from technical functionalities, the common challenge of the website is traffic.
Website traffic is the basic goal of all other website goals, like increasing sales and brand awareness.
That means without web traffic it's hard to attain other online business goals.
What measures have you taken to overcome this challenge?
Content can be a wise solution. Nowadays many people use blogs to attract readers as website traffic.
The truth is there is high competition than before. There are currently over 500 million blogs on the internet. It's believed that over 7.5 million new blogs contents are published every day
If you want to be a winner in 2022 you need to put in the time and effort to learn how to write successful blog content.
Blogs were once thought of as personal diaries. Blogging became more than simply a hobby. It became a way to increase website traffic.
If you create valuable material for your target niche you will generate many audiences.
Also, people use a blog as an online marketing tool to promote their products.
But before starting to use the blog as a marketing tool, you have to develop a plan for it to work.
For instance, some people who are running online marketing in Tanzania, take their business online without having a proper digital marketing strategy. Most of them don't even know who is the real buyer persona for their business.
Marketers should know the marketing tactics for their target audiences. And come up with the strategies that will help their business to grow online through a blog.
In content within a website, a marketer provides a solution instead of advertising the product. Telling the customers, the advantages of a particular product and leaving them to decide is a great way of establishing trust. You can learn more about this in the article content and advertisement which is the best?
Why does your website need blog content?
Many marketers now prefer content marketing to traditional advertisement.
A blog content build trust. Trust is a powerful tool that every brand manager should consider. A blog content can be inform of Videos, text or images.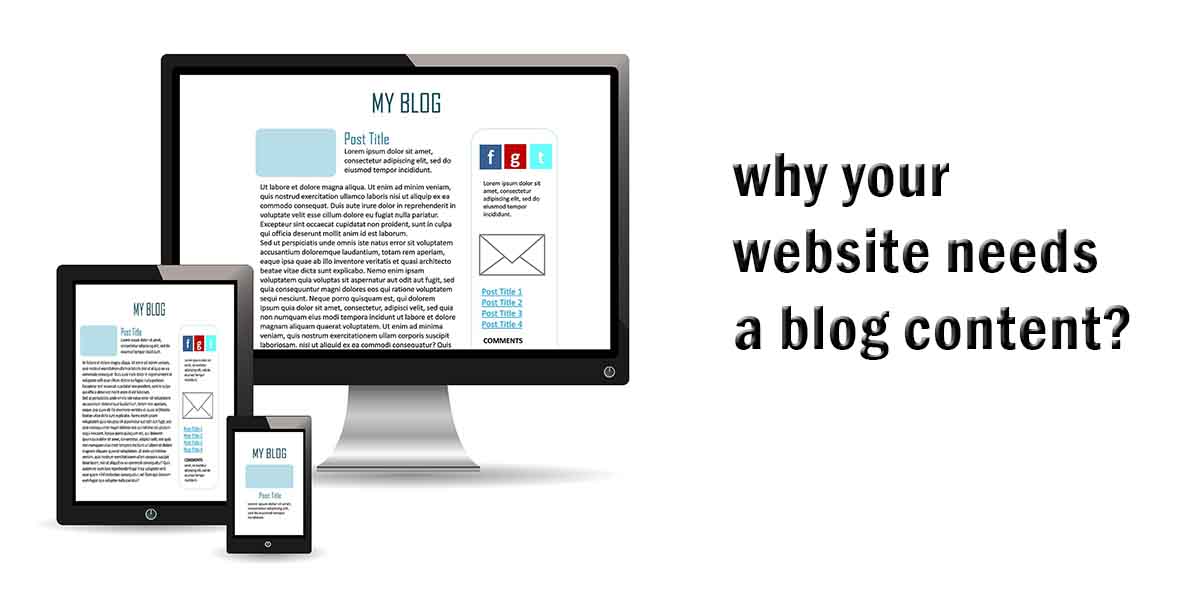 Online, trust is a rare and important commodity. Trust is something you can't purchase. It must be earned by displaying your dedication to your reader. The more people trust you, the easier it will be to achieve your online goals. Having brand ambassadors without paying them, is a good thing especially in business development.
What are the benefits of blog content?
Apart from building trust, other benefits of blog content are:
1. Helps to increase website traffic
When you provide educational material that people need, it will be easy for them to keep coming back to your site. Website traffic is what many website owners want. It is not easy to earn traffic if you don't provide materials with value for them. Why should they come to you? The value of content is what will encourage them to visit your website. You may also learn here how blog content increases website traffic.
2. Helps to convert web visitors to customers
People like to buy from the website they trust. People will buy from a website that has materials that attract and encourage them to do so. It is hard for people to take an action when there are no written materials that encourage them. That is why we say content marketing has the power of improving sales. You can learn more about how content improve sales here
3. Makes you as a thought leader
As you add more entries and offer of your knowledge, your website will evolve from "simply another blog" to a strong website of your competence in a topic.
When someone comes to your site and sees the knowledge you've offered on a subject, it'll be evident that you're a true expert in the field. Also, the community of individuals who seek that knowledge will mark you as a leader in that area.
4. It helps in link building
For a useful article, you have to include valid data. Many people have conducted research which you can include in your blog. Link building helps your website to gain traffic, increase customers and grow your network.
Also, SEO link building helps you to increase domain authority, which facilitates your website to be trusted by Google.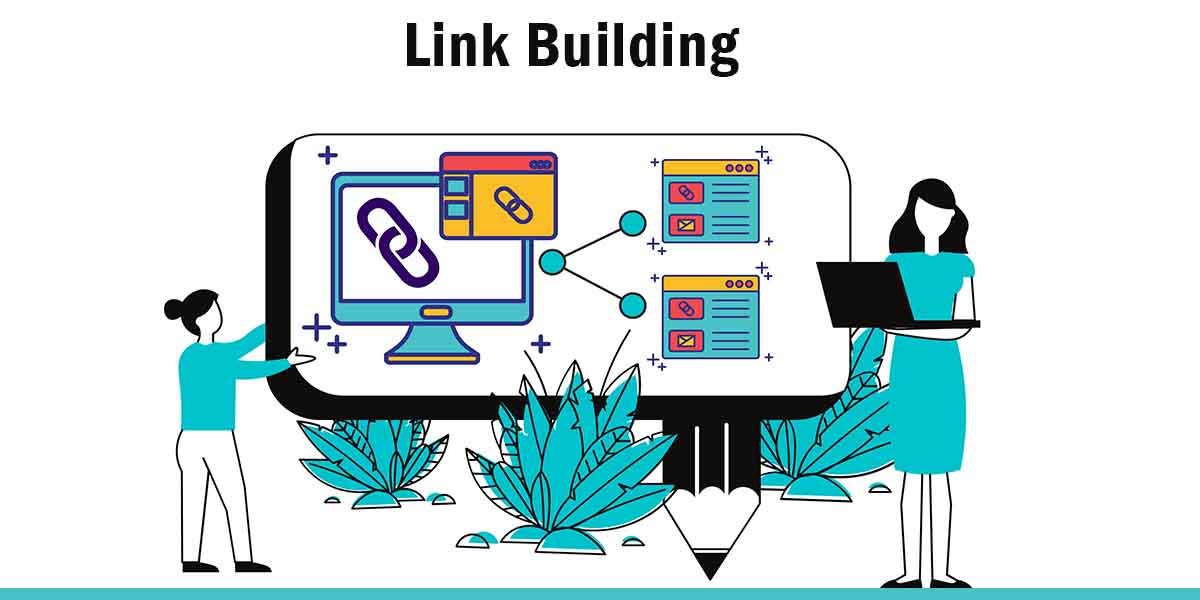 5. Helps you to learn more about your audiences/ customers
The more you create the blog content, the more you get to know your customers.  The way they interact with different materials will help you to learn their pattern. Finally, you will be able to provide what they want at what time. This is what help decision-maker in deciding where to the business effort.
6. Improves your SEO
For the website to rank high on search engines you need SEO. One of the processes that will help you in SEO is by creating quality content. Google notices when you produce a series of valuable and consistent articles.
In the end, search engines want to provide useful results to their consumers. Google notices when you produce a series of in-depth, valuable articles on a topic.
7. Helps you to collect emails for marketing
While social media is getting a lot of attention these days, email is still the most reliable way to connect online.
It's not easy to get someone's primary email address. Once you do, you have a direct line of communication with them. You'll be able to attract their attention anytime.
You can also promote your new products through email.
How to become a blogger?
A blog is a website for individuals and businesses to publish materials that keeps their audiences interested. A blogger is a person who keeps publishing articles online.
Bloggers express their thoughts, provide unique insights, and bring valuable knowledge to readers.
To become a blogger does not need miracles. It needs passion and consistency to share ideas. You need to use writing skills and develop a content marketing strategy.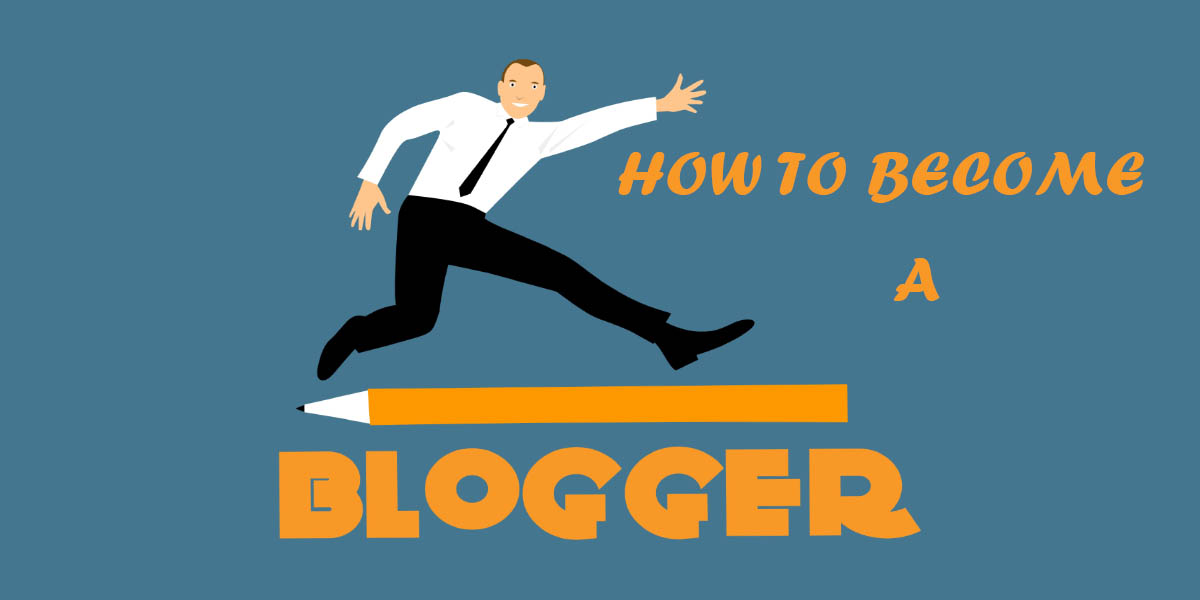 You can learn here how to build an effective content marketing strategy. It is possible to become one after understanding the steps to write successful blog content.
Steps to writing a successful blog content
Whatever the purpose of your online presence is, content marketing is crucial to the success of any business. You can learn here why and how content marketing is the best digital marketing strategy.
You should be aware that textual content is oversaturated on the internet. As a result, if you want your blog to stand out, you'll need to put in a lot of effort to develop incomparable content. Let's go through the steps on how to write successful blog content.
1. Why are you blogging?
What are the main goals of the blog? You have to set clear goals for what you want to achieve. Examples of blog goals are monetizing, increasing sales, website traffic, SEO, or lead generation.  You have to create the blog content to accomplish your goals.
If you start blogging without having a goal, you will stack on your way. You will find yourself lacking ideas on what to post and it will be hard for you to decide what to measure.
2. Choose the niche/ audience
All blog goals mentioned above are directed to the target audiences. Without a target audience engaging with your blog, it is hard for you to attain those goals.
If the audience won't click links, you won't get the traffic, and they won't read your content they will not become customers.
After knowing your audience, it will be easy for you to generate materials that will touch and encourage them to engage with your business.
3. Generate smart topic ideas
When you know your audience, you need to generate ideas that will be useful for them. The power of blogging is to convert the reader to become a buyer. Then should have ideas that will help encourage them to become costumer. Create the content that will answer their questions.
Note down the frequent customers' questions about your products or service. You can also use the different tools to help you in idea generation. For instance, you can use Google Trends and see what topics are trending within your industry. It will help you to come up with the blog headline that many people will want to click.
4. Pick the right keyword
Keywords are phrases people type in search engines to find what they want. Conduct keyword research to know the possible phrase that people will use to find your article. Include long-tail keywords in your article. You will attract the right website visitors.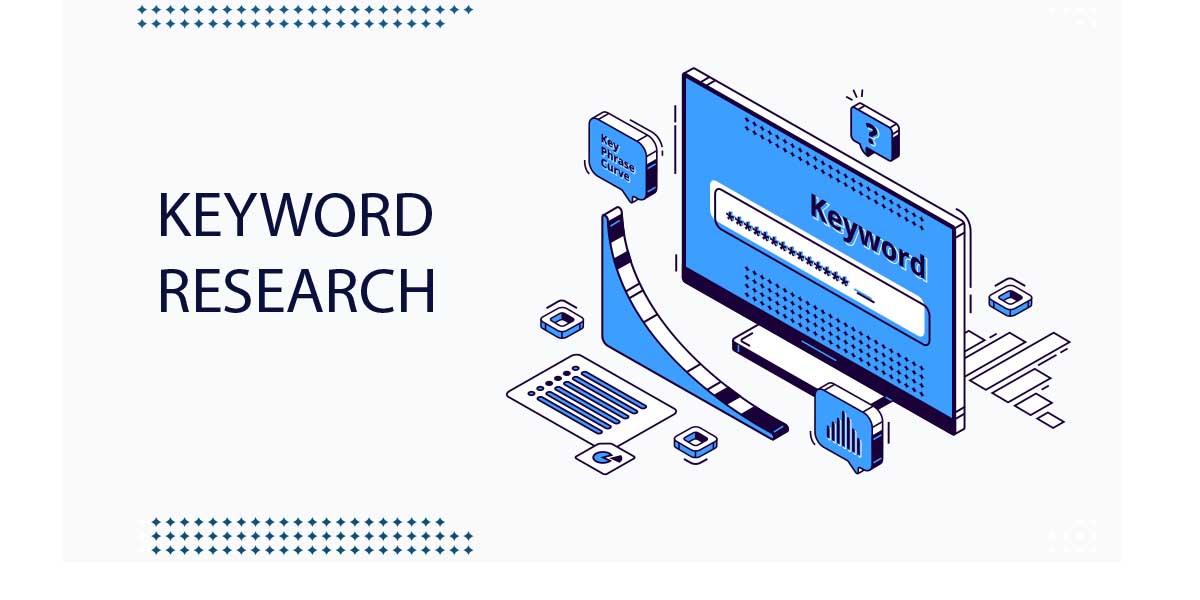 Without keywords, it will be hard for you to reach the target audiences. Avoid keyword stuffing as search engines discourage it.
LET SEO EXPERTS FROM A NUMBER ONE ONLINE MARKETING AGENCY IN TANZANIA HELP YOU.
5. Write a good introduction
As we know the first impression is what describes you and your competency.
The introduction should inform the reader what is she/he is going to achieve. Create the blog content with vivid statistics that will add value to your post. You need to learn how to write successful blog content that will give them the answers straight away. Remember to write it in simple language
The faster you can create relevancy with your reader they'll find what they're looking for in your blog article. When they find out useful content, they will read and share it.
Failure to write a captivating introduction will make readers dump your content and search for other content. And once they meet the quality content, they will never come back to you.
6. Outline your blog content
Successful blog posts don't just happen. You need a rough structure of how you will present your ideas. A blog material like an article can contain a lot of information. Organize your content so that readers will not be scared by the length or amount of content. Provide the sections and subsections of your article. The outline will help you to stay on track during content creation.
7. Edit your content
Prioritize quality over quantity. Instead of running for the number of words, examine the quality of your long content.
Does it serve the readers? The quality content should be relevant to the topic, understandable, and consistent.
Assess your content, by analyzing the grammar errors, and spelling. The content should be in simple language, with no need for jargon words.  You should also consider using a language that your audience will understand.
8. Include the CTAs
How will people engage with your post? You need to include the CTA (Call to Action) to track the audiences' interactions.
According to HubSpot, CTA is an image or line of text that prompts your visitors, leads, and customers to take action. The actions can be purchase, call, clicking a link, etc.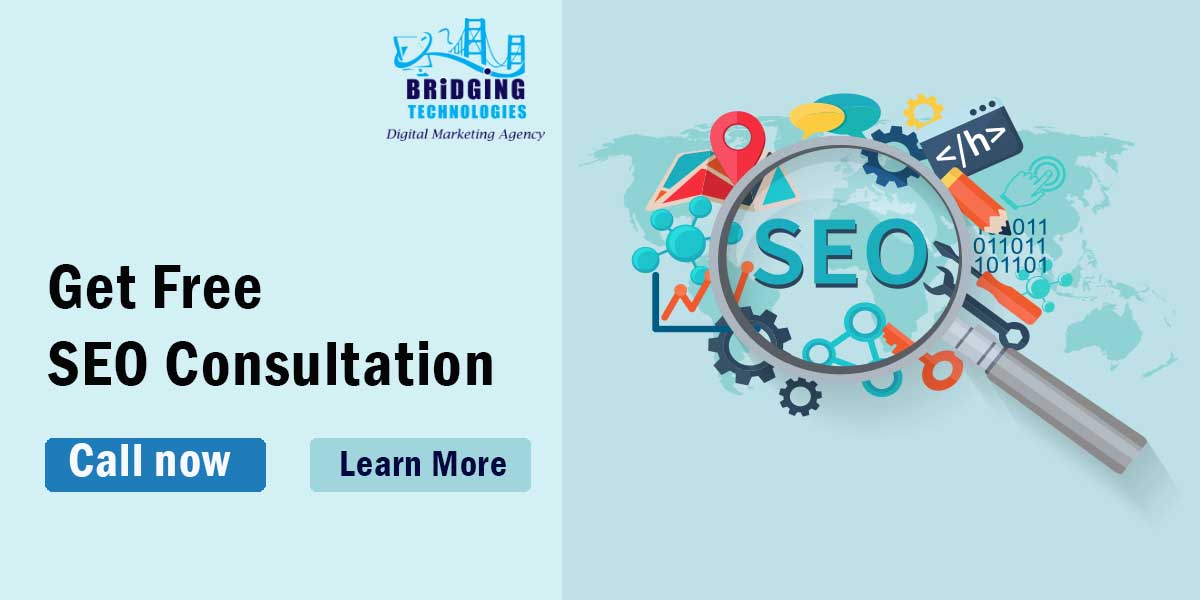 The main goal of the blog is to convert visitors into leads, leads into customers, and customers into promoters. In reality, you can't provide them with the same CTAs to achieve those different goals.
You will need different CTAs to serve these different readers to their different goals.
Some of the types of CTAs you can include are:
Lead generation
Read more
Form submission  
Product promotion
You can put a CTA after a few paragraphs, and at the end of your post. You can also put the related CTA after a paragraph explaining the related thing.
You can take as an example from us, Bridging Technologies, and see the different CTAs included in our blogs.
9. SEO things
Search engine optimization (SEO), simply is the process of making your site visible to a search engine like Google. You may be writing the articles for the customers, if it is not seen on search engines it will be difficult for them to reach it. Then what goal will you attain if no one is reading your article? Then SEO is what will help you in this.
 The common thing to do with SEO is
This is to optimize the interface where people interact with the business, it is what people see when they visit a website. It is about the structure of the website like H1, H2, the images included, colors, etc.
You might have great material but the page speed can take your content down. As there are many websites' people can't wait for your page to load for a long time. Instead, people will search for other materials and enjoy them. Page speed can hurt your online reputation and your blog post will not be able to generate leads.
Different people are creating content within the same industry as you. You can make their blog posts as the reference and they can also make yours the same. When many people refer to your content, means you are gaining many links. When many links point to your blog it increases the credibility and thought of the leader.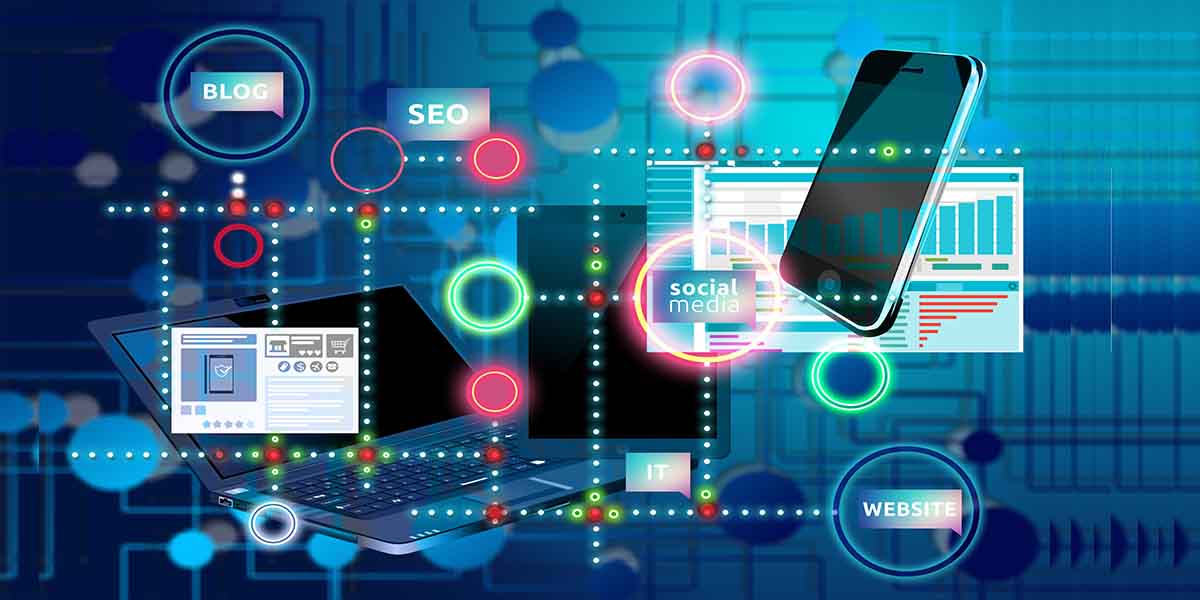 The process of link building needs quality material for other bloggers to think about it. Apart from content link building need business or personal relationships.
YOU CAN CONTACT BRIDGING TECHNOLOGIES, AN ONLINE MARKETING AGENCY IN TANZANIA AS A SEO EXPERT TO HELP YOU WITH SEO THINGS.
After passing through all the above steps, you have to post your content on the website. The life of the blog content doesn't end after posting it. It has to stay with a long life so that it will continue to serve different customers throughout its life. For a successful blog, it has to be promoted on other online platforms like social media and email. You can also share it with other people's blogs as a guest blog to reach many readers and link building.
In content marketing, the value of content is decreasing as time goes. Every day people invent new things, technology changes and the need of people also change. So, you have to update your blog content for it to stay fresh.
If you're using content marketing to promote your business, it is essential to stay consistent and organized..
You need to stay consistent and organized if you use content to grow your business. And if you are wondering, how will you manage to publish the content regularly here is the solution, Content calendar. A content calendar helps you to schedule your content publishing activities.
Get free content calendar template from Bridging Technologies
It is not too late for you to have a blog section on your website. Develop the content marketing strategy and start writing blog content. Leads are everywhere, but it matters how you are throwing a magnet to attract them.
---
About Author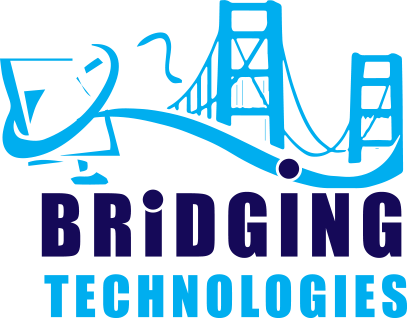 Sauda Salehe is a content developer and digital marketer at BTL, who is passionate about helping others in their digital marketing planning. She is also an email marketing strategist with SEO skills. Sauda is inspired by new technologies and successful digital marketers around the world. Apart from writing, she likes chocolate cookies.