The world of marketing has changed. You need to consider the new opportunities and adapt to a new strategy if you want to survive.
A few years ago, the option to advertise your business was very bad. The options available were to advertise on the yellow page or running TV and radio ads.
The setback is your message may appear on the back of the magazine. For other channels as TV, radio, or billboards you will reach the wrong audience at the wrong time and place.
So why do you rush to invest where there is no assurance in the proper ROI?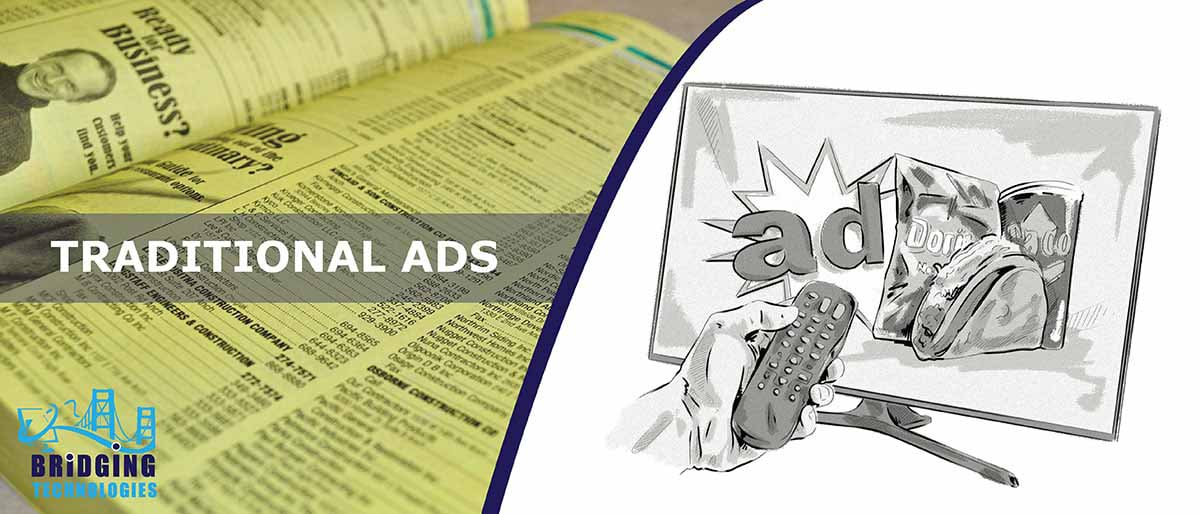 Then, how do you measure the advertising efforts or the performance of your ads?
How to reduce advertisement costs while increasing a sustainable market share? How do you build long-term customer loyalty to strengthen your positive online reputation?
Traditional advertising strategies fail to answer the above questions.
On top of that, a huge portion of your cash went to getting your message in front of people who don't care. This is a job of a digital marketing agency to work upon and solve.
You don't have to advertise to the wrong people at the wrong time.
The solution to this is creative content marketing. This is the digital marketing strategy of the modern time.
Don't mix it with other online ads, users don't love them and can't tolerate them.
Forbes's survey on user experience on online ads revealed a shocking result on that matter. About 47% of individuals say that it's annoying or irrelevant and 38% say ads contain viruses or bugs.
The content strategy aligns with the world of digital opportunities available. The strategy makes the best use of digital marketing at an optimal value.
Search has become the default for finding anything, with over 3.5 billion searches per day that is 40,000 searches per second!
Now, do you know what does this means?
It means that you have to adapt to the new strategy in an effective way. Else you are going to miss all that traffic, or you get termed a red flag by over 47%.
Now, what is content marketing in digital marketing, and how a content marketing works?
In this article, you will learn how content is a powerful strategy compared to an advertisement. You may learn more about Content marketing & advertisement: what is the best?
The article explains what is content marketing and what is not. Also, you will find what are the forms and examples of its strategies.
If you are a business owner or a modern marketer who search for a better way to sell your brand to your prospects, this article is for you.
 
What is Content Marketing? | Bridging Technologies
The term content marketing is popular. It's a topic to many but people may use the same phrase in connection to different perceptions.
But what is content Marketing's definition in Digital Marketing?
Digital marketers and strategists define the term as a strategic marketing approach involving planning, creating, distributing, sharing, and publishing valuable, consistent, and relevant content to attract and retain a clearly-defined audience. In the end, to drive profitable consumer action that can boost factors like brand awareness, sales, reach, interactions, and loyalty.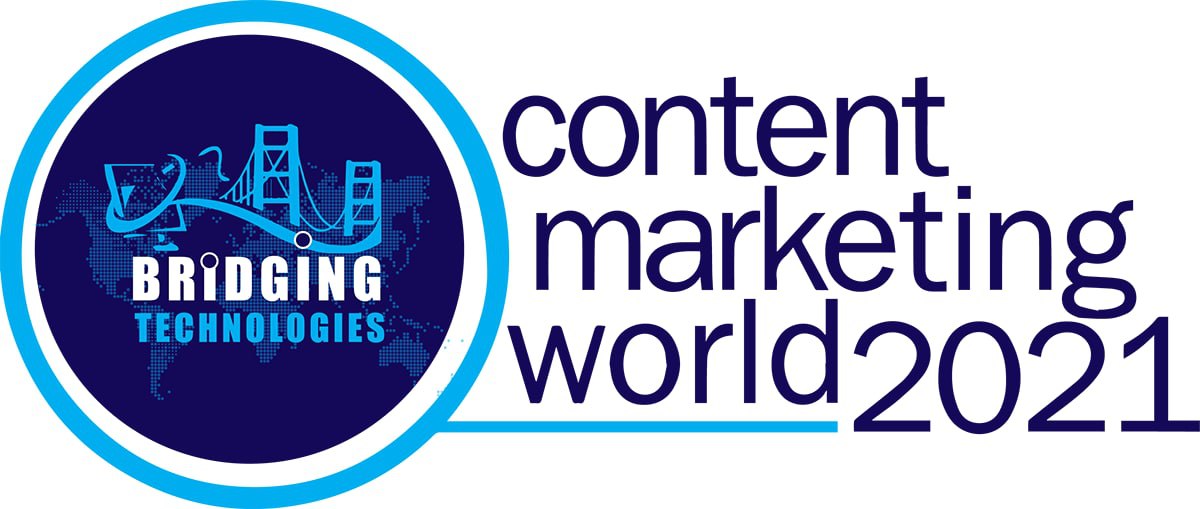 From the above, the difference is the approach. This online content marketing strategy is not product-centric. Rather, it focuses on providing something of value to prospects. That's why all types of content marketing are not termed advertisements.
The content strategy does not directly display products onto the face of customers. So, if this is not the case then what is the purpose of content marketing?
The purpose of Content Marketing is to provide something of value to prospects or customers relevant to their problems. This helps them to solve their problems or pain points which are their business nightmares. In short, this approach applies to all types of content marketing in contrast to traditional advertisement.
Go back and re-read the above definition of content, but this time remove a word relevant and valuable.
What remains is the difference between creative Content Marketing and advertisements.
In traditional advertisements, often you get informational garbage. The unwanted messages from advertisers who try to sell you their products. It is interruptive and not welcomed by users.
The reason is, it comes at the wrong time or a place and even to a wrong targeted prospect, and it bothers a prospect.
Forbes reports that out of 100 internet users, 47 of them block the internet ads.
The followings are the reasons why they block ads as reported by Global WebIndex:
 • Too many ads: 48 percent
 • Ads are annoying or irrelevant: 47 percent
 • Ads are too intrusive: 44 percent
 • Ads contain viruses or bugs: 38 percent
 • Do not want ads personalized: 22 percent
In contrast, content provides the buyer persona with values relevant to their problems. Since you offer solutions, they choose to be your follower and as a result, you own them.
That's what makes content marketing interesting. It is useful in today's environment of thousands of advertising messages per person per day.
Bridging Technologies, a digital marketing agency in Tanzania offer a creative content strategy to B2B and B2C.
You can see the approach and process here
Why Content Marketing is an effective strategy?
If you're a business owner or a marketer today, chances are you're thinking a lot about an entertaining and persuasive way of telling the story of your company and brand.
In essence, you're thinking about Content Marketing. Yes, you must be thinking of this because it suffices.
This is because it is an effective art of telling future and current consumers and customers the story of your brand.
CMI says that 70% of B2B and 86% of B2C marketers surveyed use Content Marketing in some form or other.
Is it shocking?  An efficient content strategy increases brand recognition and brings in new customers.
Content is a powerful digital marketing tool. It helps with sales growth, and most importantly, if done well it helps to ensure brand loyalty and conversions. Learn more about How can content marketing improves sales in your business.
Explaining the importance of Content Marketing over traditional ads- here are the points to make:
It is loved by Google – A major factor for SEO
You as a business owner or a marketer understand a need for a website for your business, A PRETTY ONE. A professionally designed, lead magnet, sales booster, and a brand-differentiating website.
A good website as an online opportunity needs the eligibility to secure a relevant room in the online space.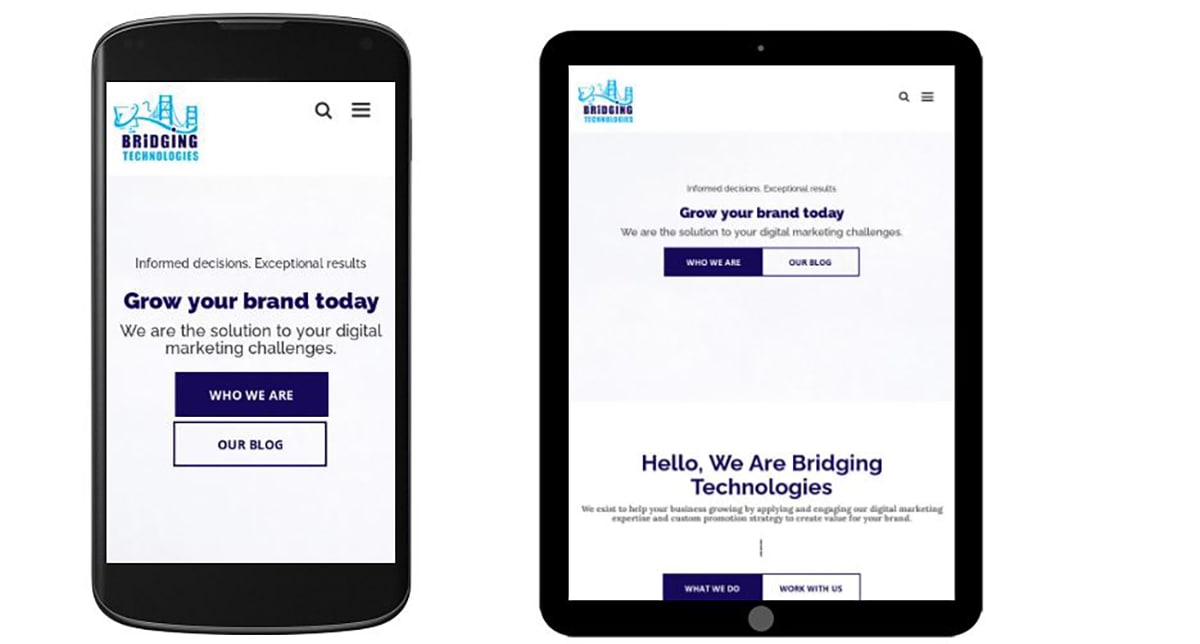 This is because such a specific room in an online digital space is like a north star that directs your relevant audience to reach your services.
Occupying an irrelevant space in the online digital world affects the type of visitors to your website. This result to none sales-qualified lead and marketing effort will result to nothing.
So Why google? and what is the relationship between your content marketing strategy and google search Engine? How does Content Marketing strategy please google search Engine?
This goes as follows, the estimates show that the number of internet users around the world is about 4.66 billion people, this is equivalent to 59% of the global population.
The majority share of the world internet users which is on Google search engine is over 98%. Imagine all this internet traffic pass on google highway to search for valuable information. What happens if the majority of searchers in your niche do not fall on your website or blog?
Can you visualize the impact of not building a relationship with Google? How will you survive the competition or even make sales?
Among the major ways to please google and make your website trusted is through relevant content.
Does it surprise you? This is the role that keywords play, and of course from content marketing. Keywords is a word or phrase that people use to search for information online.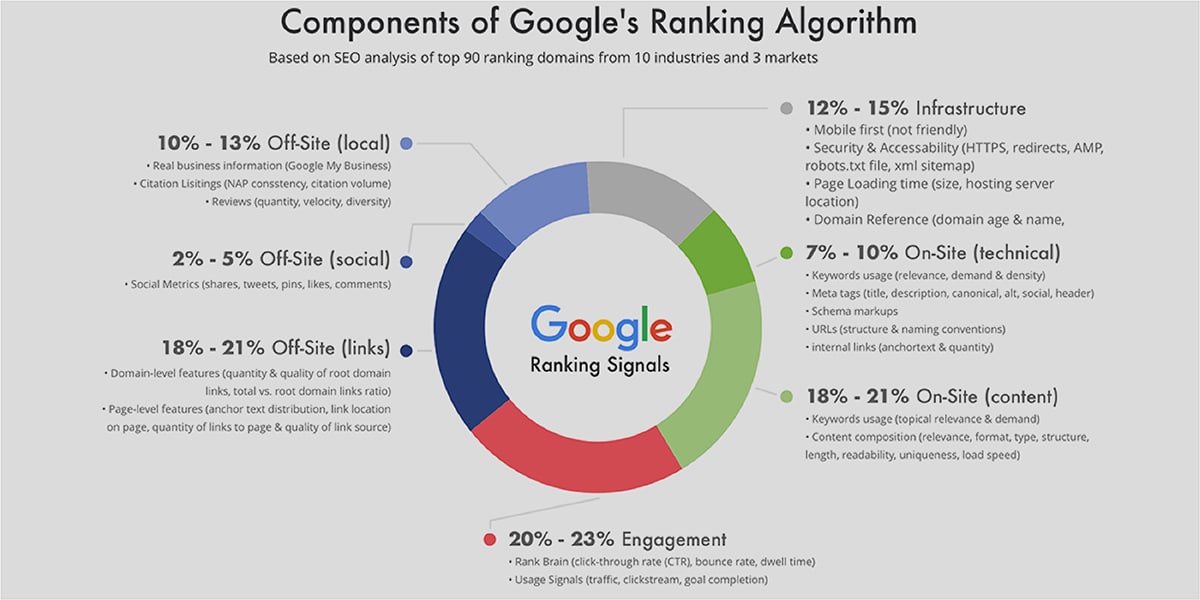 To make the idea simple, take the following example.
If you think of Google or Bing as one huge palace and websites as people, then the keywords are the separate rooms with tags on their door. Now, it is the job of an internet crawler to put relevant people in the most relevant rooms.
Websites with more relevant and identifiable keywords get to stay in more than one room of the palace. Hence the more popular the keyword, the bigger its bedroom and thus, the more people in it.
This way your website will have an identity and quality for search engines to display in front of searchers.
So, if your website has more relevant identifiable keywords you will get more traffic and a good rank is driven from Google highway.
The input to this success is content, Content Marketing strategy does the trick to help your goals. This is what Bridging Technologies does as a Digital marketing agency in Tanzania for you.
This long-term Content Marketing effort should be mixed with the art of Search engine optimization (SEO). The two goes together, they complete the other.
 
Hence you can't have keywords without content. This means, no SMM without content, as SEO is not applicable in absence of keywords. In short is to say that, if no relevant content there will be no website ranking, and you know the consequence.
This is to say, SEO and content are very interrelated and complement each other.
Content Marketing is Better than Advertisement
Content Marketing seeks to earn its audience by giving consumers something valuable. Consumers find and view your content because they want to do so.
Availability of keywords in content, tells the search engine a story. That it contains what people are looking for, by providing keywords in form of tags. Contents contain information that customers need.
They contain information a customer is searching for, because they believe they are of value.
Due to this, after customers reach your site, they choose to follow you. And on top of this, accept to exchange their contact details for the value you offer. This means they choose to be your audience, and you own them. In contrast, traditional advertising is usually aimed at a rented audience.
Where advertising simply promotes a product, relationships are formed through content.

Content takes people to you instead of putting your product or service in people's faces and trying to get their attention. Thus, you are giving them something they want. You advertise with people, you advertise with them.
This doesn't mean that there's no place for advertising, it's often a significant part of a plan.
Advertising shouldn't be the only way to get your message to prospective clients.
For your audience, Content Marketing is a more pleasant way to experience your brand. It's far more cost-effective than traditional advertisements.
Content Marketing is Cost-effective and accomplishes the purpose
You, a majority of marketers and business owners have the common pain points on cost concern. Their cost concern can involve the followings:
Marketers More concerned about the hidden cost
Expense is a major factor when it comes to choosing a promotion strategy. You will find that when you compare the cost of the two strategies, a modern one and a traditional one.
According to an article published in Forbes, Content Marketing is 62% more cost-effective than a traditional advertisement. Content produces three times as many leads.
The cost of ownership and cost reduction
Business owners and marketers analyze this metric before investing to be sure that they make an informed decision.
On this, they want to calculate the total cost of ownership in details including other costs which might be hidden cost.
This helps them to have a correct understanding and the correlation of the promotion effort to the business deals generated.
This might include audience ownership as well.
In traditional advertisements, you advertise your product through tools that you rent.
This in nature speaks louder that the audiences are not yours. Based on this you are not in a position to control the cost of replicating the effect of an ad on a long-term basis.
In Content marketing strategy, all the efforts are made on your platforms. The return is you gaining long-term value to which its outputs are inputs to future market plans.
Show the value of your product/service over the long term.
This strategy is a long-term strategy because it builds loyalty and relationship with your target audience. The strategy is one of the top major reasons to gain rank from major search engines like Google. Being in a position to get organic reach and on top of the search engine result page is a long strategy that pays off. In contrast to a traditional advertisement that ends fast.
How to measure the ROI of a marketing effort
Cost concern defines pinpoint for many marketers. Many in the play are more concerned about the hidden cost and their cost of ownership.
As the major part, you are thinking about cost reduction. Since you are more focused marketers you should start to think about the long-term effect.
They think about how to show the value of their brand over the long term.
The problem is how to quantify the ROI of the promotion efforts?
Content Marketing will be this concern through digital channels.
What Problems Content Marketing Can Solve?
Increase market share
There are plenty of ways to increase the market share of your brand by tweaking some techniques. The result will be seen in a few days and months,  and you will become a leader in your field.
The problem is, …..that in the long  run you won't be able to sustain the position.
Do you know why?
The reason is the strategy lacks sustainability.
If you are looking for a sustainable solution to your market share then, the content is the right tool answer. This will assist to build referral programs like emails and social media activities to generate leads.
Do you want to increase your market share? Bridging Technologies, a reputable online marketing agency in Tanzania is here to do the job for you. Drop us a call to speak to our expert: +255 762 110 000 or +255 685 003 700
Build a long-term customer loyalty
As I have stated above, this online strategy revolves around building customer relationship.
In today's world, the concept of marketing and manipulation is not only replicated but also awkward.
Today's consumers are smarter than before due to digital opportunities hence they want transparency and personal connection. Don't surprise that they even want inputs in dealing with brands they love.
To win the game for the long-term you need to market in a human way. Humanizing your market allows earning the trust of your customers, especially in the digital world. Content allows doing this in an effective way to your audience that types into their search bar to look for meaning in their life.
When you work on this strategy in a correct way, you will win the battle to retain your existing customers and attracting new ones.
This will result in building your online brand reputation for your brand. And by this, you will build an online brand reputation for your brand.
Content Marketing examples 2021?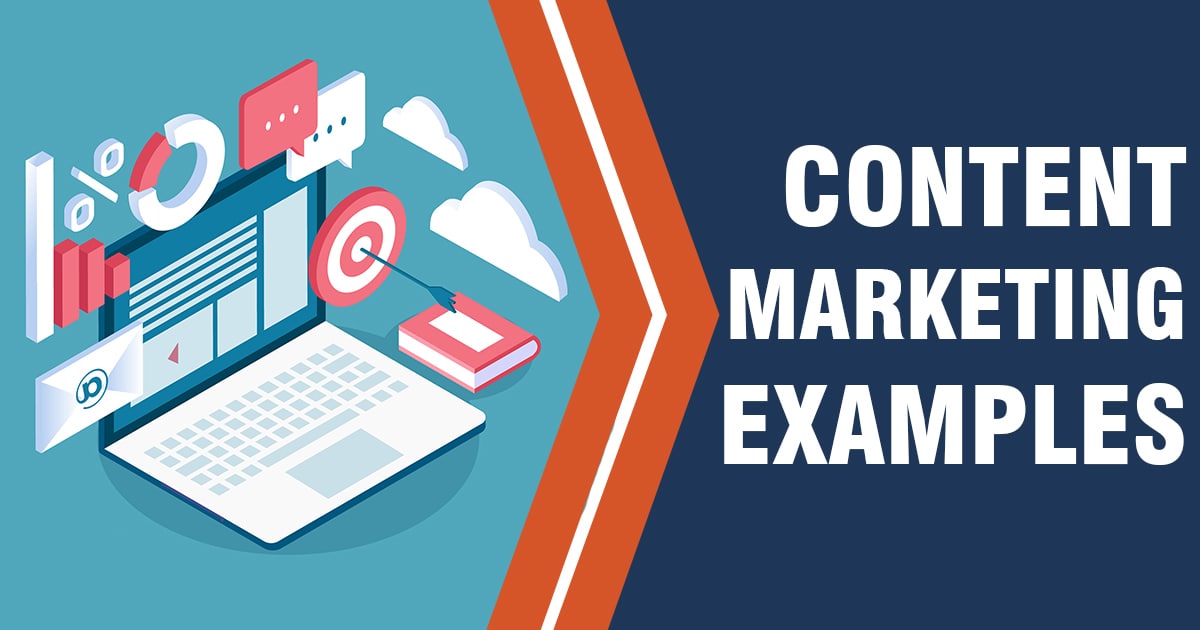 Content Marketing comes in many forms and flavor, it can be in one of the following:
Content for Blog
Repurposing content across channels
Social Media Marketing
SEM – SEO and PPC
Email Marketing
Doubling down on SEO
Building content communities
You have seen how this approach is important and beneficial for your business. There is no doubt that you should put in place this content strategy. Not only because of its effectiveness but it's easier to accomplish and more affordable.

With all the benefits of the strategy as stated herein, it doesn't mean you should abandon or ignore traditional advertisements. This is the same as lowering both legs when the bike is moving, which is not recommended at all.
Online strategy is the future of marketing, if you want to stay ahead then you should adopt this new strategy.
---
About Author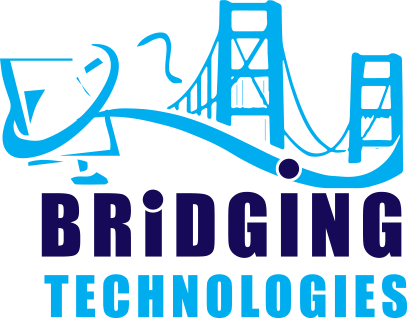 Ally is a versatile professional with extensive experience in digital marketing, business development, data analysis, and management. He is the co-founder and Managing Director of Bridging Technologies Company, where he has successfully led the development and implementation of strategies that have driven the company's growth and success.