Why many contents fail regardless of how well they are? What are the criteria for high-quality content? According to SEJ, high-quality content is the one that achieves one or all the marketing objectives.
Some of the marketing objectives are;
Increasing brand awareness.
Ranking well on search engines
Improving click-through rates.
Lead generation.
Getting social shares.
When it comes to digital marketing, quality content is everything. It is what will set your company apart from competitors and also drive in converting leads through relevant online traffic.
According to a CMI survey, 92 percent of marketers believe that content is a critical commercial asset for their company.
To write high-quality content depends more on the audience than your content creation skills. Then you have to understand the types of content marketing as the basics of content creation.
Content creation is effective, because many components may be used to target and nurture visitors into clients.
Since the world is in the transformation from traditional to online marketing, it is important to consider building your brand through digital platforms. The use of the internet has increased and many people access it through mobile devices.
According to Statista, as of January 2021, there were 4.66 billion active internet users worldwide. This is 59.5 percent of the global population. Of this total, 92.6 percent (4.32 billion) accessed the internet via mobile devices.
All these people are looking for information around the world, which can be about services, products or news.
The competition is high in the world of digital marketing. If you don't provide solid, relevant, and quality content nobody will find your business. Read more on HOW and WHY Digital Marketing is important in today's business.
There are people providing content marketing services in Tanzania, which is good in this digital century.
The problem of those who provide content marketing services in Tanzania is, marketing their works on the wrong digital platforms.
They distribute their ideas to the trending platforms instead of the platforms where their target audiences are. There should be a marketing strategy that states how and where to market the content. You can learn more about the 9 steps to build an effective content marketing strategy. But why using content?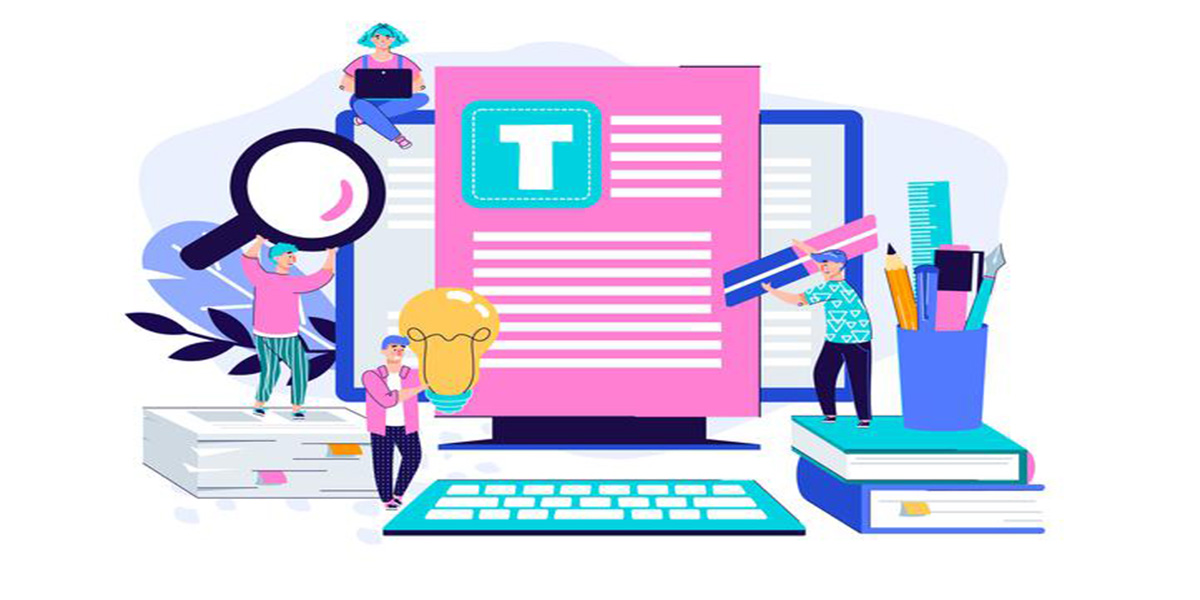 WHY YOU NEED CONTENT MARKETING
Content digital marketing is the essential thing that every marketer should consider. It is crucial since it answers the audience's questions. You can create trust with your audience, increase conversions, communicate with customers, and generate leads. This is why content is the best choice over the advertisement. You may want to know how they differ, read here Content marketing & advertisement: what is the best?
Customers are more likely to do business with influential thought leaders and established companies. When content is done correctly, it will help your company to become a trusted authority in its industry.
You may read more on Why and How Content Marketing is the best digital marketing strategy.
The demand for content writing services is high as the number of internet users is gradually increasing. This made the growth of digital marketing in Tanzania.
As a marketer, you may know how to write engaging materials, but you may not know how to reach your customers. This can be due to misconceptions about the use of different types of content marketing.
The best way of doing marketing is to know the right areas where you will distribute them. In this article, you will learn the most popular types of content marketing with examples and how to use them.
You can't write high-quality content if you don't know the audience. And if you don't know the intended, it hard to know which type of educational materials you are supposed to produce.
There are many types of content marketing, and probably you may not use all of them. For a beginner, you will need to know what are the best types of content marketing with examples for your client.
You also need to know where is your audience and which kind of content digital marketing will reach them. For example, you can't upload a video on YouTube while your audiences spending their time on Facebook.
🔥🔥 Bridging Technologies, provide content marketing services in Tanzania. You may contact us. 🔥🔥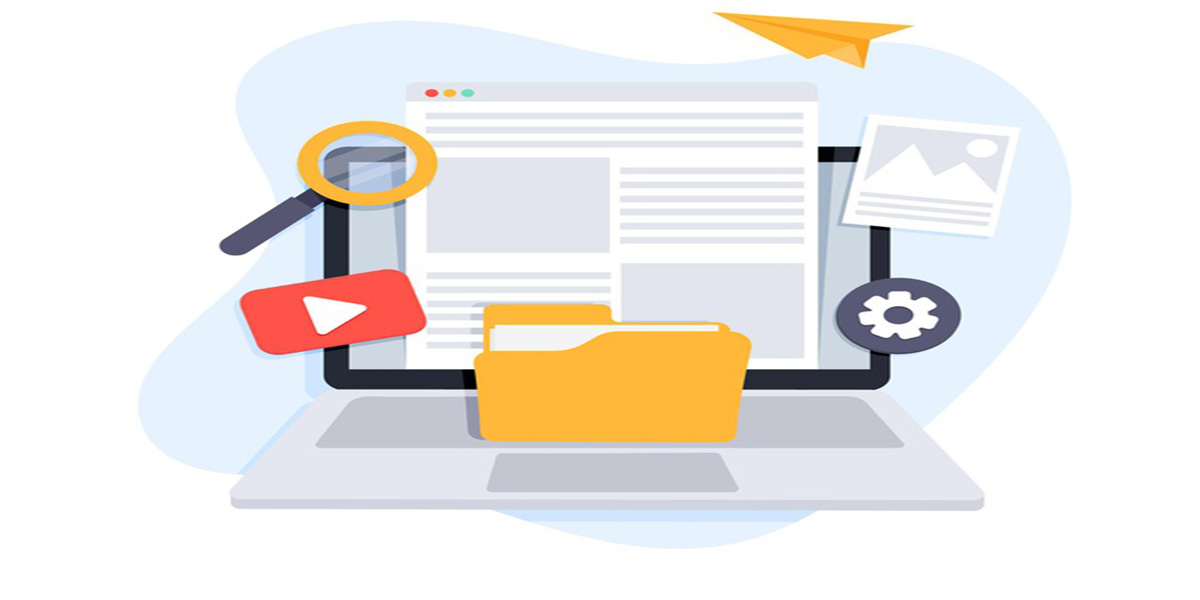 There are few common digital channels people are using, which help to do content marketing in Tanzania. Examples of these channels are Facebook, Instagram, YouTube, and Twitter. All these platforms targeting different groups of people, and use to promote different types of materials.
CONTENT MARKETING TYPES
The most popular types of content marketing are:
1. Blogging
2. Video
3. Infographics
4. E-books
5. Social media posts
6. Case studies
7. Webinars
8. Podcasting
HOW TO USE THEM TO GET RESULT
1. BLOGGING
Blog posts and blogs, perhaps the most common type of web content, have a lot to give your audience. According to the latest research from HubSpot, businesses that utilize blogs in content marketing specifically are 13 times more likely to increase their ROI.
High-quality materials, increase organic traffic, educating customers about your products, brand, and industry.
 
In content creation, brands may use long-form content to line up with common questions and searches. All these are important to their audience by answering questions or teaching concepts.
Also, blog sections provide excellent opportunities for keyword optimization and gaining inbound links. All of which support SEO and traffic growth significantly.
According to SEMrush businesses that use blogs receive 97 percent more links to their websites and, in turn, have 434 percent more indexed pages for the SERPs.
Writers can use many targeted keywords, particularly long-tail ones, in this form of materials to improve ratings on the SERPs.
Like other forms of content marketing, blog posts are most successful when used specifically for good. Instead of blogging on how your newest product can improve people's lives, you can write about things that are relevant to your goods or services.
You won't need to promote your products as much if you build your company as a leading industry expert whether locally or globally. In addition to the many generic blogs available, add genuine impact by offering something unique and valuable.
You can have a clear picture of how to do blogging in our blog https://www.bridging.co.tz/blog
After all, your readers are interested in what you know and how you can assist them in solving their problem, not what anyone else has written. Forget about relying heavily on keywords, nowadays, the user experience is much more important.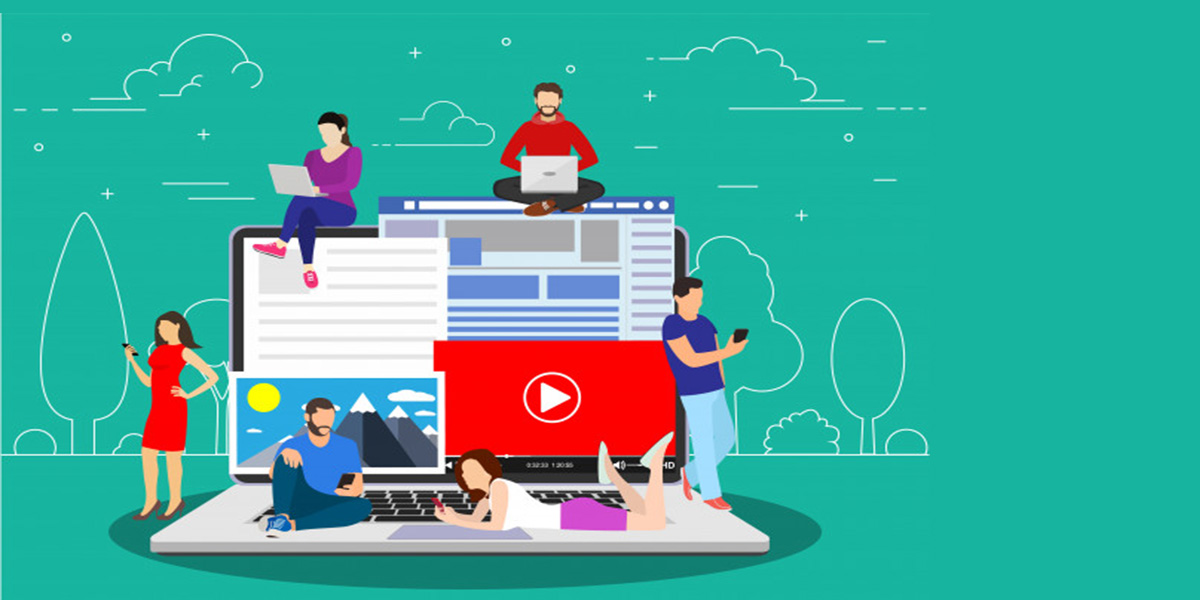 2. VIDEO
Video and blogging are the best types of content marketing, as they lead to high engagement.
Videos are one of the most popular types of content. It can be expensive and time-consuming to create, but it is hot and in demand among many customers. Despite the fact that many people prefer written material, those who prefer video want to see much more than they can right now.
A well-produced video spot will present a different side of your business. Also, will give you a great way to build ideas that demonstrate how to do something or how something works.
Consider using videos for more than just blogging. You can also use them for example to teach how to replace a sink trap using your product.  Also, to demonstrate to your potential customers how golf clubs are made from start to finish.
Don't forget to add captions to your videos and a text introduction to help people find what they're looking for. This format can then be used almost everywhere, including your main website blog, social media pages, and email campaigns.
3. INFOGRAPHIC CONTENT MARKETING
Infographics are a lot of fun and can help a marketing campaign stand out by providing eye-catching information. They're bright colorful ways to show data or processes. Marketers love infographics because they are fast and low-cost.
Of course, you can't and shouldn't use an infographic for anything. However, the right timing and graphic will take this content style to new heights.
Effective infographics are clear, impactful, and meaningful. The aim of them is to break down a large amount of complicated information from a study or survey into the most relevant points.
They can be used to break up written blogs or as stand-alone material for both blogging sites and social media. Just keep it short and impactful, with plenty of data points.
Data can be easier to identify and understand when you present in this form. Infographics can make your product more reputable if it involves hard data.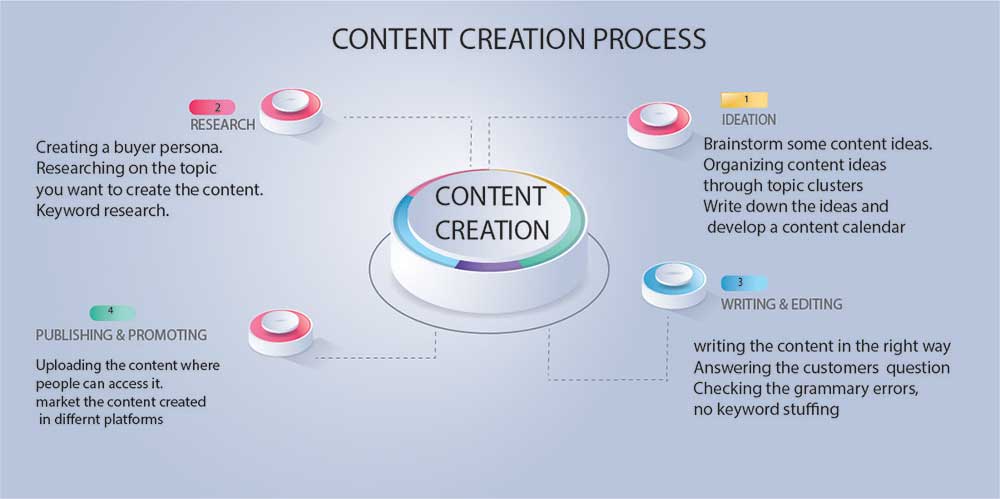 4. E-BOOK
The E-book is also one of the most popular types of content marketing. It is presented in the long-form, that your company can use to add value to its customers beyond simple blog posts and short-form. E-books are longer pieces of materials that allow you to prove your expertise and experience on a particular topic.
In digital marketing, e-Books are important to your marketing campaign because they are the perfect way to generate leads.
Also, to generating leads for your sales team, e-Books can support your company in various ways like: -
In the market, establish authority
Expand your Email Database
Expand your content offering to promote your business.
 
Both the perceived importance of the content and the solutions provided in e-Books are where the real power lies.
People like to see the eBook because it awakens the audience's attention. However, if you don't provide value to your audience, you won't see the full value of your books. The business that provides value, people always fall for it. As a digital marketing agency in Tanzania, Bridging Technologies is here to help provide digital value to your customers.
5. SOCIAL MEDIA POST
There is no question that every single business should be utilizing social media in some capacity. But using your social media platforms as information distribution networks isn't enough. You should also be creating a post that's specific to your various channels.
Social media platforms are essentially turning into brand-focused search engines. 40% of consumers have used a social media site to research new businesses and products. Furthermore, consumers are more likely to purchase from brands that are active and engaging on their social accounts.
Many social channels have released new features that businesses can use to engage more with their followers and speed up the sales cycle. You can lead more on How can content marketing improves sales in your business.
For instance, on Instagram and Snapchat, you can create stories or share live chats with your viewers. You can even include tools like polls or Q&A submissions to make things more interactive.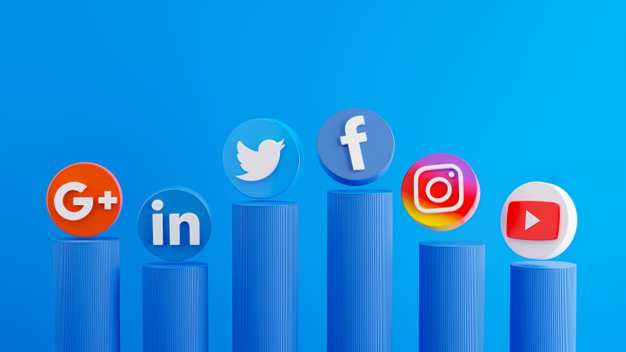 Social platforms are also making it easier than ever for customers to buy products directly through posts. Instagram now allows brands to embed direct product links on published posts as well as in their stories.
Remember, be sure not to keep your social media posts strictly promotional. Most users tend to find this behavior quite annoying and will most likely unfollow your account if you are only trying to sell them stuff.
Instead, they prefer brands, to be honest, friendly, and helpful.
6. CASE STUDIES
Case studies and client profiles are more difficult to find on most business websites because they take a great deal of time and energy to create.
However, they also hold a substantial amount of weight with readers – they're success stories that show the power of your company and its services.
They are also extremely influential on B2B buyers. 79% of these consumers preferred case studies over any other type, as they helped them make a more informed purchasing decision.
You will need to reach out to past customers and clients to make sure they are okay with you building a case study around them. You will also need concrete data to prove results.
7. WEBINARS
Webinars are one of the types of content marketing that can help consumers learn more about your business. These are commonly used by B2B companies because they are more engaging and realistic.
There are different challenges that can be solved by content marketing, you may read here for more knowledge
Webinars have been shown to significantly improve marketing results, revenue, and interaction rates. According to ClickMeeting's study, 76% of B2B buyers have purchased something after watching a webinar.
To keep your audience interested, webinars must be interesting and relevant. Most audiences prefer webinars that last between thirty and forty-five minutes.
Also, 92 percent of viewers want to connect with you at the end of the video via an alive Q&A session, so make sure to include this choice. 
Another good idea is to collaborate with other business think leaders to get their advice and provide exclusive data.
🚩🚩 You can collaborate with Bridging Technologies, a digital marketing agency in Tanzania. Contact us 🚩🚩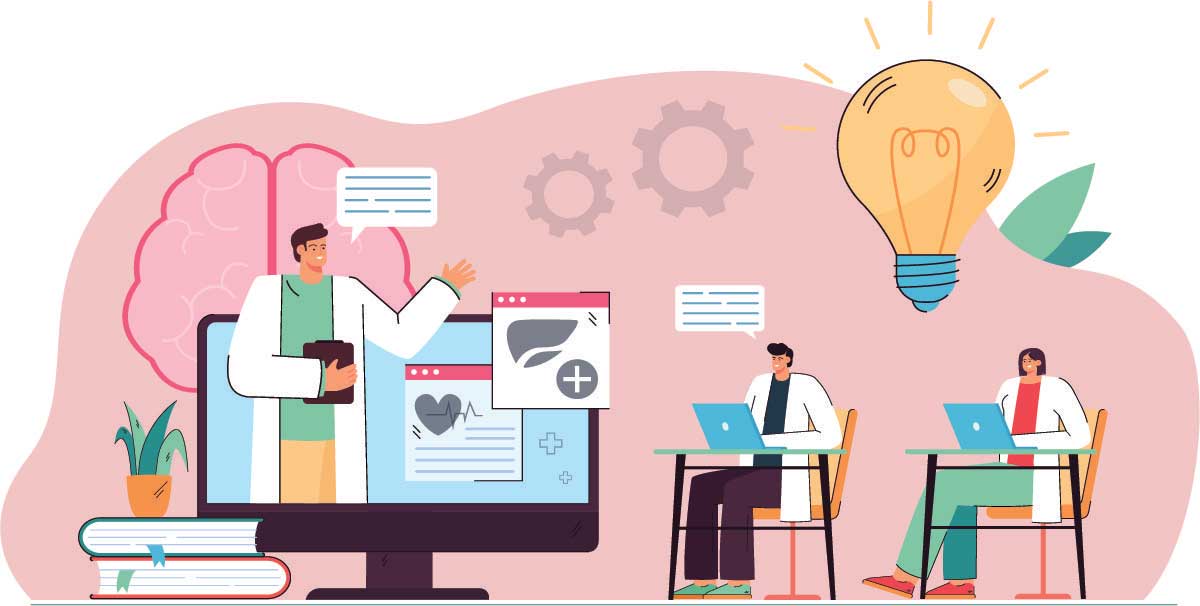 8. PODCAST
Podcasts weren't a big deal a decade ago, but now, there are more than 29 million podcast episodes on the airwaves. A podcast is a recording of the audio discussion on a specific topic, like business or travel, that can be listened to.
According to Statista, it is estimated that there will be as many as 132 million podcast listeners by the year 2022!
This type of audio has increased in popularity over the last few years, and it's a good idea for companies to get on board.
Podcasts are entertaining. They are a personable way to reach consumers – even those who don't like reading can learn about your goods and brand ideas through podcasts.
Customers can access material more passively with podcasts. They can, for example, they can listen to a podcast at the gym or while driving, but they can't read an article while doing these kinds of stuff.
To promote your podcast, there are a variety of content digital marketing software solutions available.
Use your podcast to increase brand awareness in difficult-to-reach niche markets, as well as to show your brand's personality in a big way.
CONCLUSION
Good branding is possibly the most important thing when it comes to ensuring the success of your business.
Content can take your brand to the position that you always dream about. You have to be responsible not only for content creation but also to help those who consume it. By helping them you build trust that will make you win over your competitors.
Since you depend on content then, you have to invest more in the quality of content production.
To stay on the right track, you need to build a content marketing strategy. How content marketing fits businesses of all sizes. This will guide you in idea generation, content creation, and marketing based on the specific audience's behavior. You have to provide materials that your target customers would like to consume and not what many people trending with.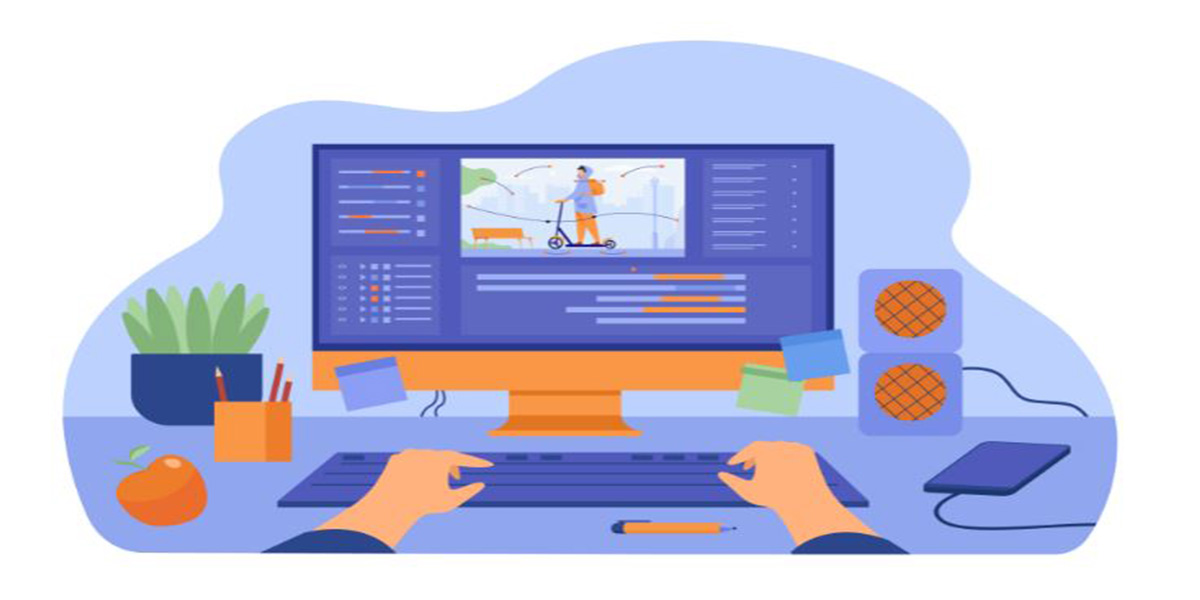 Good content is the foundation of a successful marketing strategy. It is what will drive in customers through organic searches and work to turn those leads into paying customers.
In addition, a successful business doesn't stop at turning the lead into a customer, but also turning the customer into a loyal customer. A loyal customer plays a big role in brand awareness through word of mouth and positive feedbacks.
You can generate customers and drive sales through the previous customers. Only trust can convert the customers into loyal ones. In digital marketing, trust is always built by high-quality content.
Content creation and marketing have been our daily activities. Click here to see how we can help.
---
About Author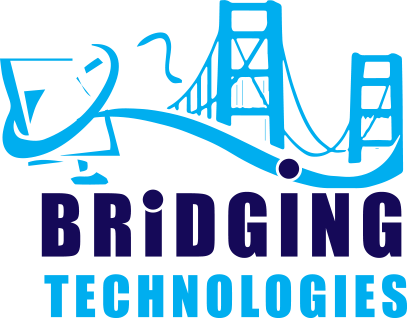 Sauda Salehe is a content developer and digital marketer at BTL, who is passionate about helping others in their digital marketing planning. She is also an email marketing strategist with SEO skills. Sauda is inspired by new technologies and successful digital marketers around the world. Apart from writing, she likes chocolate cookies.