The old days are gone moving shop to shop asking for a product. The new days are our mobiles to show us what we want, where to go and how much to pay…
Have you ever wondered or asked yourself why the use of the Internet has been increasing day after day??
The answer is obvious, because the accessibility and the possible ways of getting information is much simplified.
Not only that but also the launch of Digital Marketing has opened up a variety of online platforms.
The online platforms can help to promote your business in digital world.
So, what Digital Marketing is?
Digital marketing refers to any online marketing efforts or assets.
Content marketing, Blogging, Email Marketing and Social Media marketing are all great examples of digital marketing.
They help introduce people to your company or business and convince them to buy.
There are several types of digital marketing:
Search Engine Optimization
Social Media Marketing
Pay Per Click
Content Marketing
Email Marketing
On every type mentioned above, it's easy to design or create strategies and channels to adapt and grow on digital marketing.
SEARCH ENGINE OPTIMIZATION (SEO)
SEO helps website usability to users in which it announces and introduces your business to digital world.
You may have a business in an industry where there's little to no competition, and you might already be ranking number one. Or you may be struggling to rank, and you are wondering if there are options other than SEO to get you the visibility you need. No matter what your situation is, if you have a website for your company, SEO is important. Whether your business is new or old, struggling or successful, small or large SEO is crucial to your online success. In fact, even if you are the only one in your industry, SEO is still important.
SOCIAL MEDIA MARKETING
Social media is the best online platform which emphasizes two-way communication.
Social media marketing is all about meeting your target audience and customers where they are and how they socially interact with each other and your brand.
Considering there are billions of people on social media today, it's easy to see why so many businesses and marketers use the channel to promote their products and engage with customers.
For successful social media marketing a B2B company needs to take a strategic approach and execute their campaign with precision.
Platforms like LinkedIn, twitter and Facebook are great in promoting your business.
For example; Creating lookalike audiences on Facebook is a nice technique to find people who are just like your existing customers.
PAY PER CLICK
Pay per click marketing is a way of using search engine advertising to generate clicks to your website.
It dominates at the top position on the search engine result page.
It allows you to reach leads and prospects when they are searching and looking to buy.
It's the most effective way to bring visitors to your site.
The truth is, pay-per-click marketing can work for almost any kind of business.
A business with an ecommerce website can positively sell their products easily online.
It builds brand awareness, or even drive foot traffic and phone calls to your local store.
Examples of social media platforms using pay per click methods include:
Facebook ads
LinkedIn ads
YouTube ads
Instagram ads
CONTENT MARKETING
Content marketing is at the heart of most successful digital marketing campaigns. Behind every brand is a wealth of valuable and relevant content that connects with the company's audience.
One of the greatest benefits that shows the importance of content marketing, is the reputation building qualities of great content. In today's busy digital marketplace, it's vital that businesses work to build trust with their leads and customers. Building trust can help your business establish a positive brand reputation.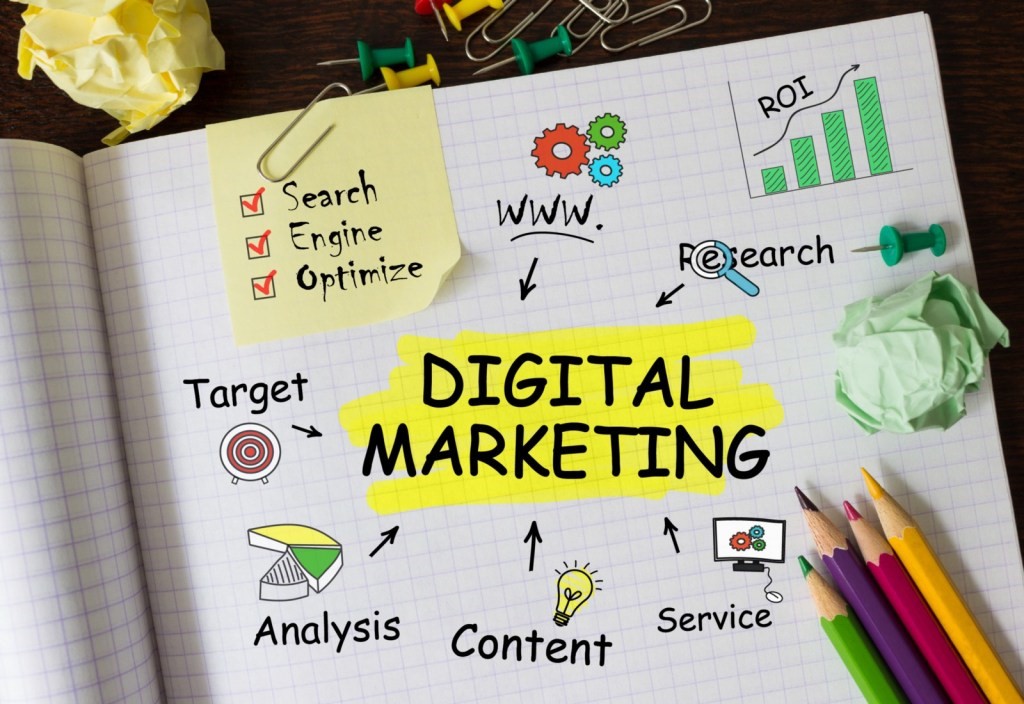 Read more: How can content marketing improves sales in your business
EMAIL MARKETING
Email marketing can also be used to build trust with customers over time.
It's a marketing approach to have repeat customers.
 Any successful business value repeat customers, since they show the roadmap on how your business will achieve sustainable growth over time.
After all, repeat customers are happy customers, they recommend your business to others. It is also an effective way to keep your customers informed about new products, sales, or special offers you are running.
Many businesses use email marketing as a channel to communicate with their audiences. You can directly tell your audience about your new products, programs, coupons or even direct them to your site.
The best way to keep in contact with your customers to help them stay up-to-date with your business is to practice email marketing.
All businesses can benefit from email marketing, especially small businesses. Email marketing tends to be an inexpensive and easy to track marketing channel, compared to other forms of traditional marketing.
In today's business world, if any business adjusts to digital identity it can succeed in the business.
Having a digital identity for your business is a vital thing to adopt.
Your digital identity can be attained having a website, social networks etc.
So, the adaptation and usage of digital marketing in any company or business today can be a great and vital decision.
Ever thought of marketing or advertising your business in a digital sphere??
If you need to make a potential outcome and much profit to your business.
Opt to adapt the digital marketing techniques to grow your business.
I bet you are so eager to know the HOW's and WHY's of doing Digital Marketing.
Let's Jump to WHY's First:
HIGH NUMBER OF USERS ON INTERNET
According to Statista, almost 4.66 billion people are active internet users. That's almost 59 percent of the global population. With that great number, who surf the internet every day. It's the best opportunity to advertise your business online today.
Suppose you own a company dealing with retail and wholesaling of shoes in Dar es Salaam.
Your goal is to expand your customer base to various parts of Tanzania.
And you are thinking of the easiest and affordable ways on how to reach them.
The best approach is to hire a digital marketing agency.
Techniques and strategies used by the agency are quite profound to reach your designated customers online.
DIGITAL MARKETING IS COST EFFECTIVE
Online Marketing is cost-effective.
It allows developing campaigns to target the same audience.
Which have the same interest compared to traditional ways of marketing.
With digital marketing a lot of costs are low.
Things like email campaigns, social media interactions and posts.
The contents of your website such as blog posts cost you almost nothing to produce.
Think of Social media networks as a tool to engage with your customers.
It's affordable and will reach a wider audience who have an interest in your products or services.
HELPS TO GET NEW IDEAS FOR YOUR BUSINESS
Every business needs to grow and prosper by maintaining its reputation as a brand.
Hiring an agency provides you with clear insights.
A clear detailed report on how your keywords work and customers interact with your brand.
There are several ways a digital marketing agency can help your business to increase sales.
It provides clear insights of customer behavior online.
It also results to come up with fresh ideas to increase productivity at your company.
MORE TARGETED TO YOUR DESIRED CUSTOMERS
Digital marketing has come up with various offers and gifts.
The opportunity to dissect large demographics.
Meaning that a specific group of people can buy your product or who may need your service.
So, what kind of targeting is possible with digital marketing?
You may decide to opt for paid ads on social media and to reach your targeted customers.
GET TO KNOW YOUR COMPETITORS ONLINE
Know that your competitors are also online.
And when you look at what they are doing, you will get an idea of what is working and what is not working.
Most likely whatever type of business you are in, your competitors have established a web presence as well.
It will help you to have a grasp of a variety of issues they are doing online.
What kind of content they are using?
Are they blogging or using a lot of videos or graphics?
How do they communicate their brands and what makes them unique?
How well do they engage with their audience?
All the above questions can be answered in case you engage and have an online identity.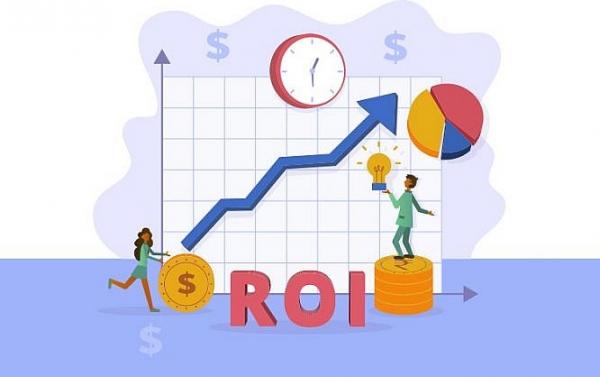 BUILD A REPUTATION FOR YOUR BRAND
Do you remember the last time you wanted to buy something online, what you did?
Am sure these are the things you did.
You searched for a product, and then you clicked to a website selling the product of your choice
You read the reviews of the product from other customers
Thus, having an online presence it creates a room for customers to engage to your products.
By giving out comments to your products or services which leads on creating a reputation
Content marketing is a great tool to introduce and improve your brand online
It generates three times more lead to your website
GENERATE BETTER REVENUES
There are numerous tools online to increase sales to your business. The goal is to identify the best working tool for your business.
On adopting the methods or strategies of Digital Marketing, it will help to elevate the reach of customers to any geographic location.
You don't have to reach them in person, instead you can interact and engage with your users globally through digital tools.
Digital marketing is more like a fuel for a business as it resolves many challenges and gives a head start to sales and marketing.
OK,
Now we have a light on WHY we need a digital marketing approach to grow our businesses.
The coming phase is to complete HOW we can use digital marketing to elevate our business growth.
THE EFFECTIVE USE OF SOCIAL MEDIA NETWORKS
According to Datareportal, there are almost 4.50 million social media users in Tanzania.
Numbers don't lie, just decide to strategize your marketing efforts on your social media networks.
The use of Social media marketing in your business is very important.
There are various users from different places, with different characteristics such as ages, gender and economic level using social networks.
Hence, ensure the effective use of your social media channels.
To bring a positive outcome and increase sales to your business, you need to have a glimpse of the right social media platforms to use.
CONTENT MARKETING
With content marketing you need to create contents.
For small business, which are trying to evolve in digital marketing, among the best approaches one can follow is content creation.
The contents should be highly informative and designed for a specific niche.
There are various ways you can create your digital marketing campaigns, some of the content types to focus on are:
Blogging
Images
Videos
Infographics
Podcasts
EBooks
Webinar
MORE ADVANCED ANALYTICAL REPORTS
Digital marketing is much worth when compared to traditional methods of marketing and advertising.
It helps to measure every click and to recognize consumer behavior and purchasing trends.
It also helps to provide a clear cut report on your target audience with detailed insights.
It helps on making super-targeted advertising.
The amount of data you can get with the help of digital marketing is valuable compared to traditional methods of advertising.
Through digital marketing, you can learn a variety of interactions made by customers on the ads such as;
Which areas are much interested in the product or service.
The response of the product or service is it much by ladies or men
Which kind of words do they use to find you online
How do they penetrate to find you online? For example, through search engines such as Google, through social media, or from other websites.
It's obvious, businesses in a modern economy need to cope with digital marketing.
Online is the place where consumers are, it's where they prefer you to get them.
Online is where the new sale process starts.
According to Google, digital marketing firms had a 2.8 times rise in sales growth rate.
So as a business, you need to have a great online presence to reach your business goals.
Also to achieve the desired goals you need to have the best digital marketing strategies.
Here at Bridging Technologies, we are ready to help.
You can schedule a meeting with our experts for more consultation
---
About Author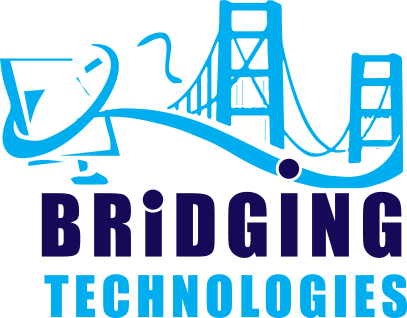 Enthusiastic Digital Marketer and Web Developer who is eager to contribute to team success through hard work, attention to detail and excellent organizational skills. Clear Understanding of SEO and web design is what my passionate skills lies on. I dedicate to provide basic awareness to anyone interested on digital marketing. Am a Passionate and highly resilient person...and much more motivated working on a team,.