What you are doing for your business right now will reflect how your business will look in the days ahead.
With over 3 billion active users online, social media marketing is undeniably one of the foremost effective channels for businesses.
It determines an internet presence, acquires quality traffic, and ultimately drives sales.
Today, it sounds pretty unavoidable to get on social media, isn't it?
Currently, there are most popular social media in 2022 that in past 10 years never existed.
Mentioning a few are TikTok and LinkedIn.
Besides, did you recognize that social media contains a worldwide penetration rate of 49%?
Well, this suggests that almost half the world's population is on social media!
If you understand the right way to use social media platforms, there will be no bigger opportunity for marketing out there than it.
Learn more on, "How to choose the right social media app for your business growth"
The digital marketing trends for 2022 have brought an opportunity for online marketing in Tanzania.
Currently, social media marketing in Tanzania has become one of the strongest channels for marketing and the growth of the customer base.
In contrast to television or print ads, the most popular social media in 2022 can track user behavior, helping to place your business ahead of the proper people.
Several platforms have shown this growth in recent years, like TikTok, Instagram, and longtime favorite YouTube.
Regardless of the platform, social media marketing trends in 2022 have been set to dominate business in this pandemic period.
But, maintaining with the most popular social media in 2022 might feel harder, and that's exactly why we wrote this blog post.
Want to remain updated with the current social media marketing trends in 2022? No worries, Bridging Technologies has you covered.
Why does a business need to have social media?
As already discussed, social media has lately been so important in business.
In online marketing in Tanzania, social media has an important role in making it easy to conduct business.
Such as increasing profit, easy communication with customers, and branding your business.
Bridging Technologies, a digital marketing agency in Tanzania has uploaded a post that explains deep on the importance of social media marketing.
You can click here "What is social media marketing and why it matters for your business growth?"
How to stay in trends on social media?
To business, it is wise always to start with goal setting before directly jumping to planning.
In digital marketing trends for 2022, you ought to apply the SMART goal-setting approach to form the framework for a powerful online marketing campaign.
And social media has no different.
You are supposed to set your social media goals, and then make a decision on who your target market is going to be.
Your message won't be compelling unless it's specifically designed for your audience.
Besides, developing an acceptable buyer persona shows you the direction to require the content that may probably engage and set your target market.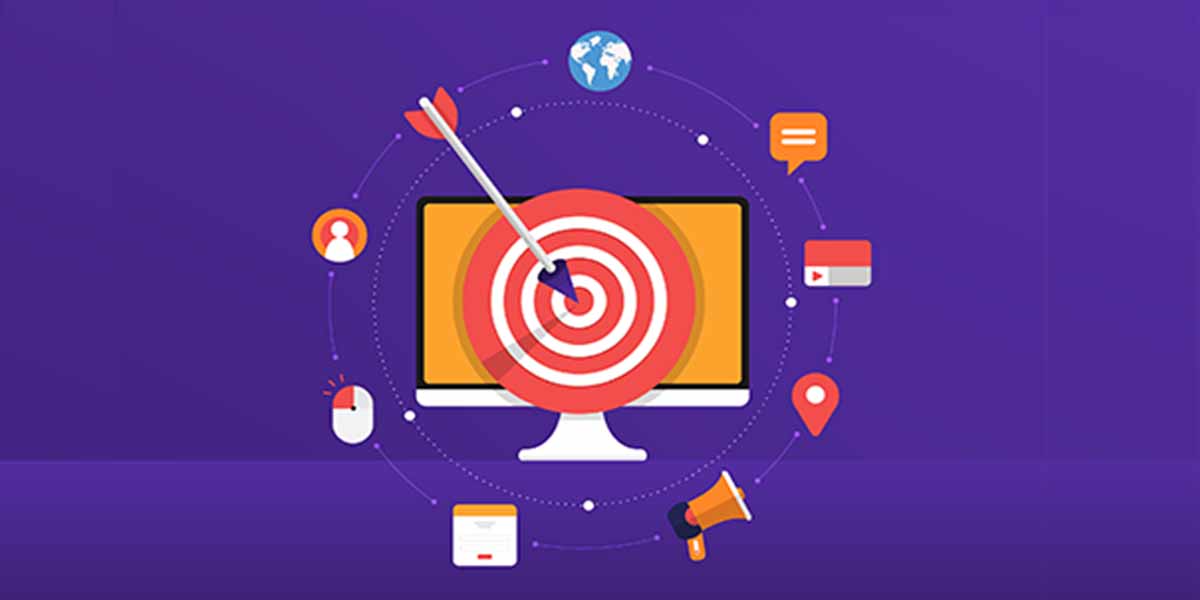 Make the most of automation tools
Imagine having a profile on a dozen different platforms and posting manually on each a minimum of thrice daily.
Scary, right?
Besides, it will result in publishing the posts with minor efficiency.
If only there are someone we could help with this unexciting work on!
Well, say hello to social media tools your knight in shining armor.
You can use tools like Hub Spot to auto-post your updates to all or any of your social accounts so evaluate the results with their analytics.
The point of using such tools is to plan on time and schedule posts on the content calendar.
With tools, you will be able to schedule your social media posts for the whole month, in one go.
Using automation tools is considered the best social media marketing strategy for increasing ROI.
Simply because it saves time to be more productive in other areas.
Be receptive to paid social advertising
People often see social media as pure organic activity.
However, one should be receptive to trying a paid marketing channel.
You can use paid ads on Facebook, LinkedIn, Twitter, and other social platforms.
Of course, paid ads have their strengths and flaws.
But, do not be afraid of paying for better social media reach or clicks.
Though, I do not suggest you jump in with a huge budget.
Start slow, see if you are getting the expected results, then pass on accordingly.
And who knows, it would develop into a good investment!
Bridging Technologies, a digital marketing agency in Tanzania provides a pay-per-click service. Let us help you today.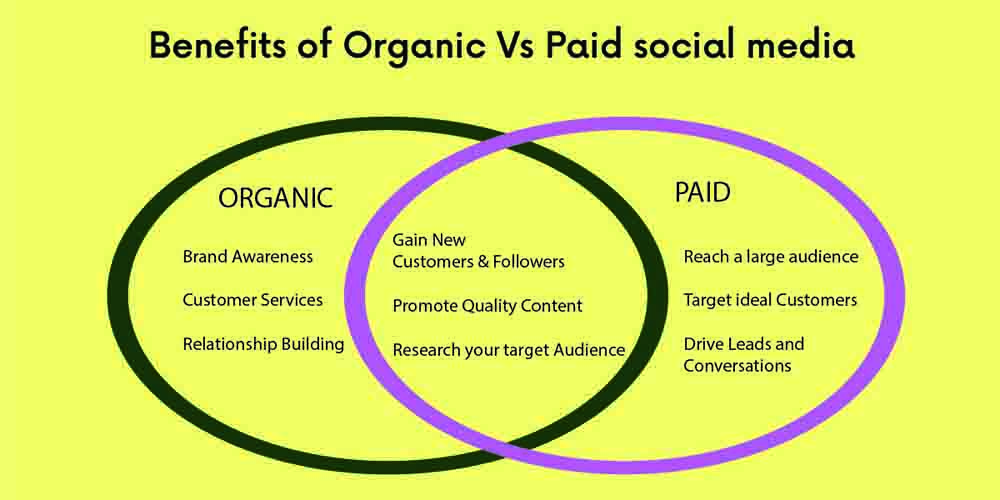 Be realistic, don't forge it.
This could sound obvious, however, authenticity is on the part of turning into another real deal within the social world.
Being authentic will set you and your brand together during this extremely competitive market.
Because, followers are interested in what's real, and they can smell out pretend content in a very heartbeat.
Do you ignore visual content while promoting blog posts on your social media platforms?
Well, quality visuals are a requirement to expand your social media engagement.
Why? Simple because people find visuals more engaging and are more motivated to share visual content.
Besides, visuals offer more value and help generate more traffic, improved sales, and lead you to the highest.
Therefore, using visuals should be one of the most ingredients among your best social media marketing strategies.
Bridging Technologies, a marketing agency in Tanzania helps businesses upgrade their blog posts into other forms.
It's no mystery that the generation on social media is people such as you and me.
Therefore, our content must offer value to our audience to make real relationships.
How to do that?
Your content should reflect your audience's behavior so that they can have interact with you.
Remember, it's all about them and not you.
So, hear and reply to their comments on your account, and you may convert your followers into brand ambassadors.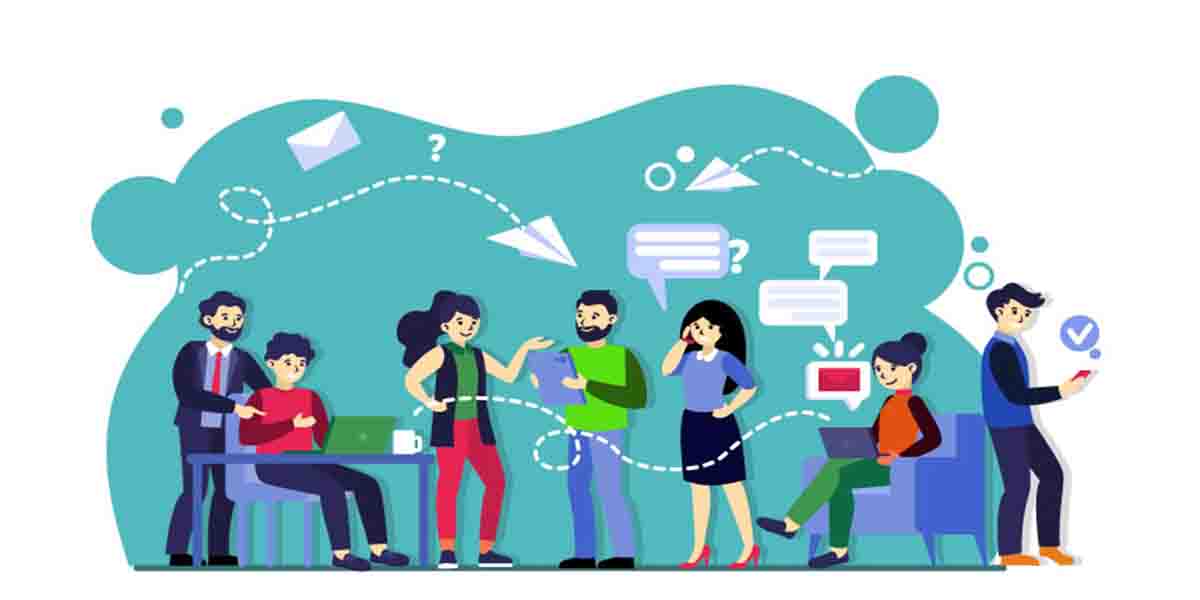 Slow down on the hashtags
Hashtags are perfect if you aim to organic advertise your social media posts.
Click on a selected hashtag, and every one of the relevant content becomes visible.
Besides, hashtags are identifiers of your brand and facilitate your start conversations and have interaction along with your followers.
But, it can have a negative impact too!
The more hashtags you utilize, the scarcer engagement you get. How?
Using too many hashtags can make people annoyed and may even drop your engagement rate.
To avoid this, use 2 or 3 targeted hashtags per post and make sure to use high-volume relevant hashtags.
You can learn how to generate engaging hashtags using online hashtag generator tools. We may assist you for better results, give us a call.

 
Humans are liable to make mistakes so the world of social media is not any exception.
Therefore, rather than being unaware of our mistakes, we must learn to accept and apologize if necessary.
They will admire the fact that you just worked on your mistakes to present them with improved services.
The mistake you see it is small can hurt your brand badly on social media. Take precaution.
You may learn more on, "Common social media marketing mistakes and how to avoid them"
Social media trends are at their peak and you need to use them.
Social media has become a part of our daily life, yet it is always growing and evolving. For businesses and marketers, it is an opportunity.
That means it is crucial to know how to keep up with social media changes and trends.
The following are the social media marketing trends in 2022, not only has been viral worldwide but they are at peak in online marketing in Tanzania:
1. Short Video Content
Social media has also been affected by the busy schedule of people and it has been cut down to mere seconds.
This means your marketing strategy must align with the demand for short-and-sweet content.
Short videos are engaging enough to make users stop scrolling and don't get bored watching.
In recent years, users have come to expect video content when spending time on social media platforms.
That trend continues in 2022.
As a marketer, you need to put an effort into creating short and engaging video content.
It can be new video content or the repurposing of your older blog posts into video form.

2. The Rising Influencers marketing.
Social media influencer marketing has been popularly used in business for some years now.
Going forward, influencers will be supreme in the marketing world.
These smaller influencers have 25,000 followers or less, and with that, they generally boast better engagement rates than bigger accounts.
When they promote a service or product they use in their daily life, it feels more authentic and organic to their followers.
Then, people are more likely to trust and follow their favorite influencers' suggestions.
To stay in digital marketing trends for 2022, businesses will still use the influence of influencers.
And to avoid falling behind, you may want to practice the same as others.
Social media influencer marketing isn't a replacement for other social media activities, but visiting stays for an extended, long time.
By 2022, influencer marketing will become a $15 billion industry and it shows zero signs of slowing down.
So, why is it getting stronger and bolder with each passing day?
Because social media influencer marketing is a good way to assist you to reach new audiences, increase brand awareness, and boost your marketing ROI!
It may be a little expensive regarding the type of influencer, but it delivers excellent results.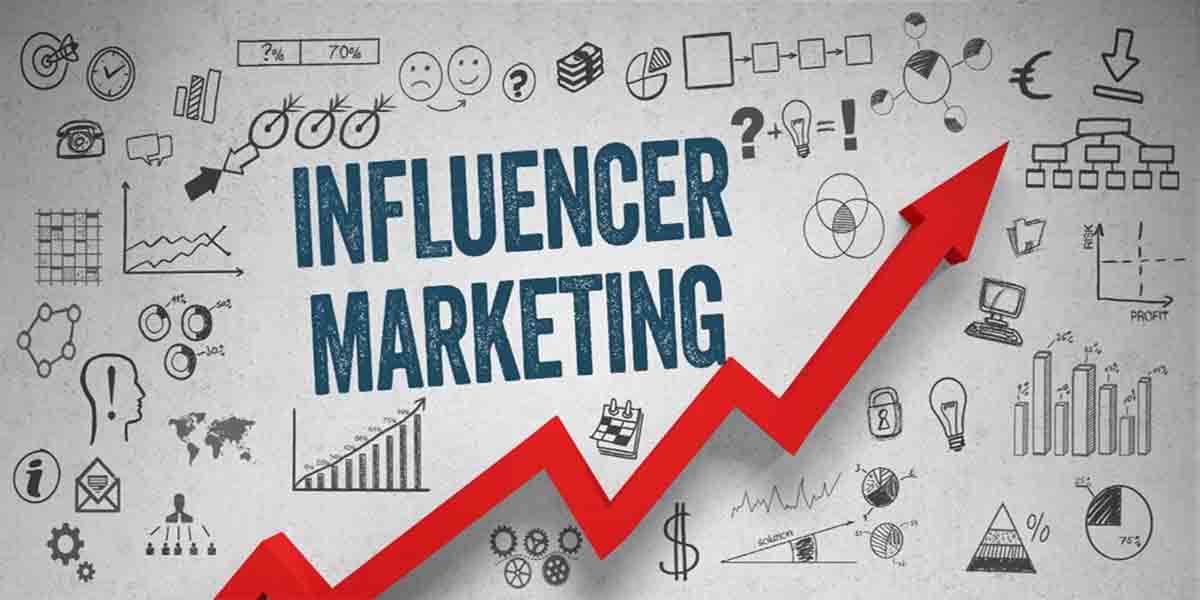 3. Audio Content
Despite the explosive popularity of video content, not everyone wants to air a camera.
And not everyone has sufficient time to look at it, either.
Some people opt to consume content while multitasking.
In 2022, Audio-based social media is going to be significant with apps like Clubhouse leading the way.
Other platforms will eventually get on board too. One prime example is Twitter, which recently launched its own audio-based spaces feature.
Find ways to include audio into your social media strategy so that your followers may listen too.
Create the best social media marketing strategies, through reading "How to Create a Social Media Strategy in 8 Easy Steps"
4. Social Shopping
Now quite ever, small e-commerce companies are making a reputation for themselves using social media.
And customers are for it, approval social shopping to treat themselves.
In 2022 shopping via social media platforms has become mainstream.
In social media, the audience sees a product in a video or a post, and decides whether to purchase it without being redirected to a website.
Include a shopping function on posts that look inspiring and crowd-pleasing, not sales.
In Tanzania, social shopping has high demands, especially in holiday seasons such as Christmas and 'Eid.
Do you want to have a social channel with a requirement for customers to do online shopping?
We got you, make an appointment today.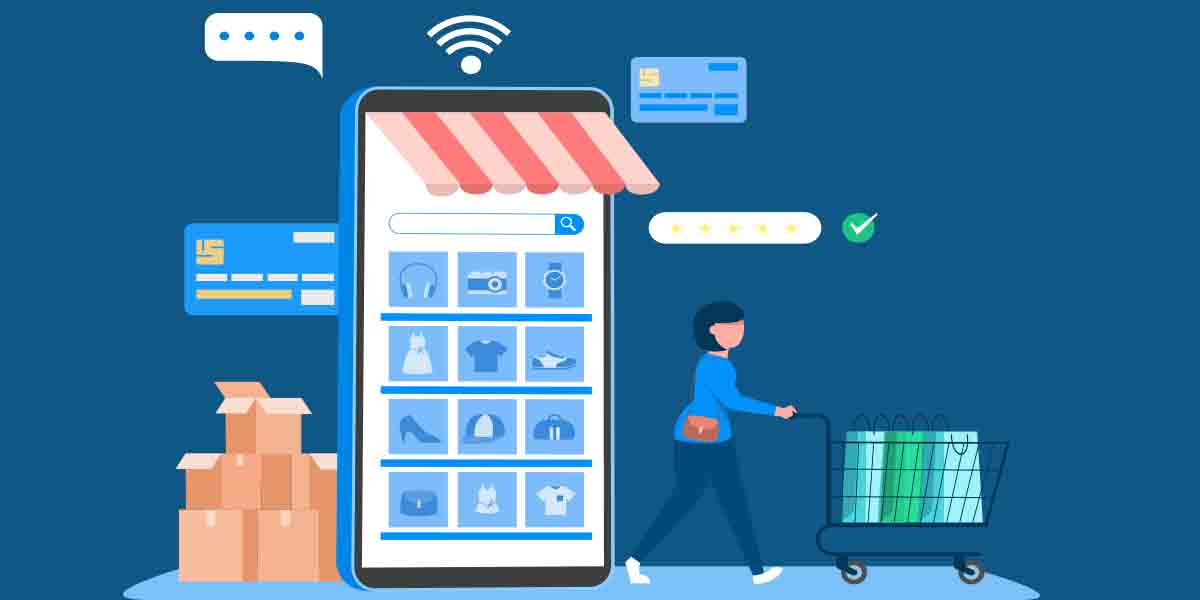 5. Paid Ads Will Matter quite Ever
Using social media, it is hard for a business to go viral organic nowadays.
To stand out amidst the chaos and noise of social media, paid advertisements are important.
And following recent SEO trends of localization, social media advertising location will matter quite ever, targeting specific geographic audiences to thrive.
Keep in mind that even paid ads should appear as low-key as possible.
Discourage a fast swipe in your ad by making it blend in along with your other posts naturally.
Learn more about social media ads on this post "How to Advertise on Facebook: An Introduction to Facebook Ads Guide"
6. Trendy Memes
Memes are transforming into something far more alive and attractive than they originally were.
Especially with the expansion of TikTok, memes today are often video-based including dance, song, or joke that anyone can recreate.
Businesses that may use these memes to their advantage will win major points with social media users.
With the secret to carefully select which trends to follow and which to skip.
Simply because just it's in social media doesn't mean it's worth following, especially if it can discourage your brand's image or marketing goals.
7. User-Generated Content (UGC)
It's time to level up your content, not in production value, but the human connection.
How? By using user-generated content.
UGC is content that you allow customers to create about your business.
It has become an increasingly reliable social media marketing tactic.
According to a study, 92% of consumers trust organic, user-generated content over traditional advertising.
Why? Because it's not the brand that's doing the promotions, but the shoppers themselves.
UGC is good for creating an authentic brand and increasing sales.
With some creative strategies, you will get your audience working for you.
You can tell your audience to say your brand in their social media posts where they have used your product/service.
Comment and interact along with your audience regularly.
Run contests that drive UGC.
UGC acts as social proof to market your brand's message, strengthen relationships with clients and put trust within the audience.
What may be better than that?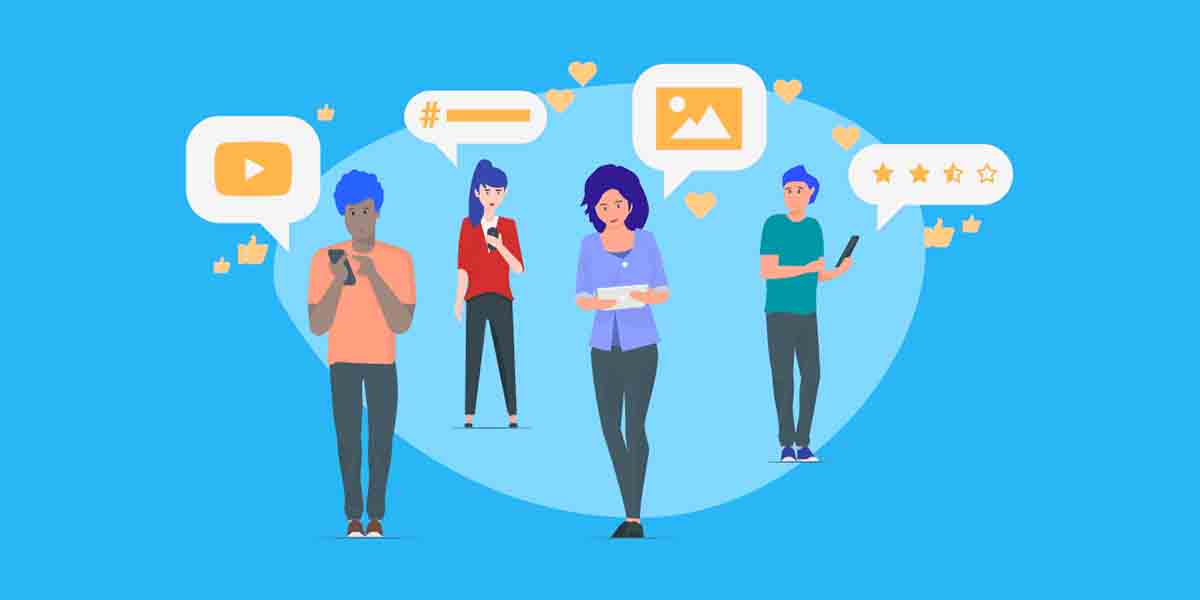 WRAPPING UP
To stay in trends on social media you need to have the best social media marketing strategies for your overall marketing campaign.
You are supposed to constantly try new tips and tricks to realize success for your brands.
Besides, to avoid falling behind, you need to be updated with the social media marketing trends in 2022 and be eye open on the direction social media is headed.
Analyze the results of your most popular social media in 2022 and use analytics tools to find out more about your audience.
It will help you to understand the way they typically interact together with your business.
Bridging Technologies, a marketing agency in Tanzania provides social media marketing services.
---
About Author