Are you spending HOURS, every day, on social media, but the results are not nearly what you expected?
Social media can be frustrating, but your business cannot afford to NOT be on it.
In this digital era, social media is offering a lot of opportunities to businesses these days.
Have you noticed a decline in your organic social media reach over the last few years? You're not alone.
Algorithm changes on Facebook, Instagram, LinkedIn, and Twitter. It has negatively impacted the number of people that businesses can reach.
Organic social media reach is an effective strategy to grow your social channels.
By growing your account organically and consistently engaging with your target audiences, you can reap lots of rewards.
You can be able to increase your brand loyalty, improve customer care, boost your SEO, and much more.
It is not surprising that many businesses and their brands struggle to achieve the same level of social media organic reach.
Social media are pushing brands towards paid ads and promotions to help boost their social media marketing strategy.
Paid and sponsored content is a sure-shot way to get your content in front of your target audience. You also need to have a strong social media strategy for paid content.
Let's face it, paid campaigns also come with a price tag and not all businesses can afford to do it regularly. That's why organic growth won't easily or even happen overnight.
Getting the desired results with organic practices is difficult to achieve but not impossible.
Several brands have reached their goals organically with the right organic social media strategy.
Organic social media growth involves an effective organic social media strategy for guiding your actions on social media.
Paid social media growth is ok but organic reach strategy is plummeting everywhere nowadays.
Here we will discuss ways through which you can breathe new life into your organic social media strategy. Also, on how to increase social media reach in the most appropriate and effective ways.
If you're trying to engage better with your social media followers, you may need to start doing things differently.
Almost every business today has a Facebook page, Twitter account, and other social media pages. To connect with your customers, however, you need a strategy.
Before looking at how to increase social media reach. Let's first understand what it is.
What is social media organic reach?
Organic reach on social media refers to the number of individuals who have seen your material through unpaid distribution, i.e., without you paying to target a specific audience.
The metric is expressed as many unique accounts, which may include users who saw your post in their News Feed. Also, the one's watched a Story or explored your account.
Unlike sponsored content (such as Facebook adverts), organic postings are rarely shown to specific target audiences.
Each social media platform has its algorithm that regulates how organic content is distributed to users.
Bridging Technologies provides free consultation about social media marketing services in Tanzania.
Tactics to Boost Your Organic Social Media Reach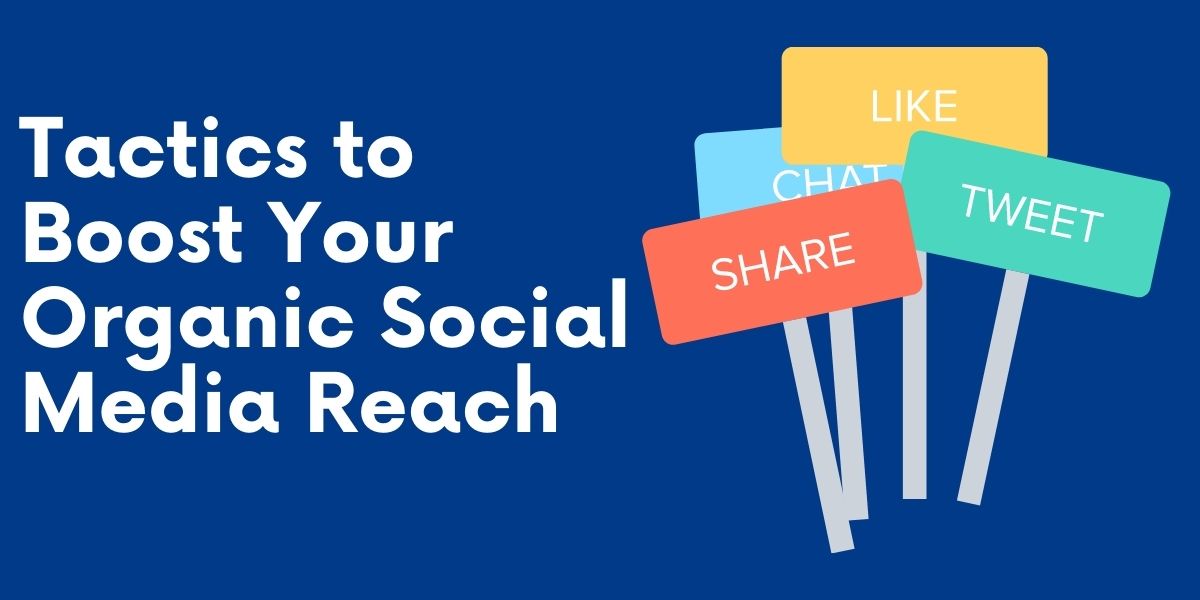 Now let's look at How to increase social media reach.
1. Select a social media channel according to your audience
There is no social media platform that is suitable for all businesses. Some people may excel in one area but struggle in another.
As a result, you should consider your audience and choose which platform is appropriate for them.
You just need to know how to choose the right social media app for your business growth.
According to Nurture Box, LinkedIn is the most effective social channel for driving organic traffic.
When you will log on to LinkedIn for your business, you should keep in mind that it is professional platform. It important to build a network in industry that you are operating so as to obtain organic reach.
Facebook and Instagram are not so good for organic traffic because you need to pay for ads for driving traffic from those platforms. Facebook's organic reach strategy is very weak and Instagram ads will not be clickable without paying for ads.
Twitter is an underused but good social media platform for driving organic traffic and generating leads for your business. Due to consistent quality posting on Twitter, it is good for driving traffic. You can use relevant hashtags and get qualified traffic to your site.
Bridging Technologies as one of the best marketing agencies in Tanzania will help you in improving your social media marketing strategy.
2. Develop High-Quality Social Media Content
High-quality posts have a greater impact than low-quality ones, especially on Facebook. Just as it is important to create high-quality content to improve your website.
You should avoid postings that might be seen as spam, as well as those that receive negative comments.
In general, people respond better to high-quality content. It is also important to have it on other social media sites, such as Twitter and LinkedIn.
So, what is high-quality content?
It is more than simply disguised marketing and advertising material.
Content has to add actual value to your followers' lives.
The value might be educational, but it could also just make your followers feel better. Content such as a funny article or an encouraging message can gain more reach.
It should be acceptable for the media, carefully written, and the appropriate length.
You may need to employ a content creator to guarantee that you publish the greatest material. Content that reaches the most people on social media.
When developing high-quality content for your posts, you must always keep in mind your target audience. The demographics and behavior of your target audience are very important.
These are the people who are most able to spot your post, like it, and/or share it. This is how you will increase your organic social media reach.
You do not always have to write posts about your company, but they should be relevant to your area of expertise.
🔥🔥You can learn more on Keys to Writing Killer Captions for Social Media contents.🔥🔥
The finest content engages your audience by encouraging them to remark, share, and enjoy your pieces. You may also interact with them directly through question-and-answer sessions, live sessions, polls, and other means.
3. Understand Algorithms That Affect Social Media Reach.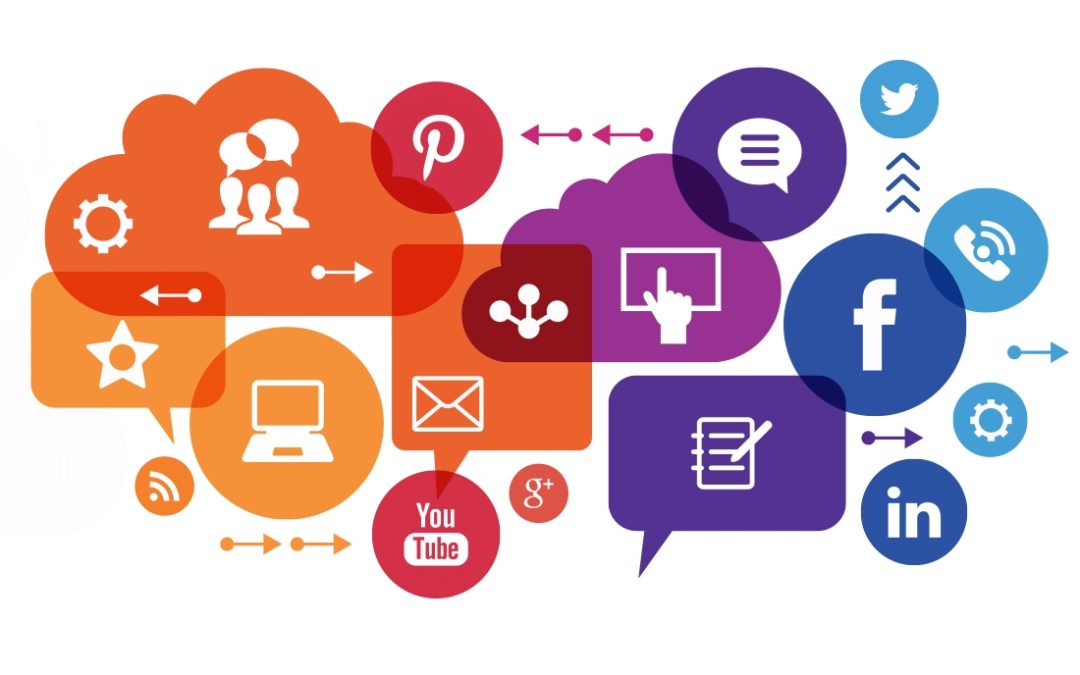 Understanding the specific complexity of each platform is the first step in developing content. This will assist you in developing a strategy that is appropriate for the platform.
A strategy can assist you in creating pieces and information that will improve, rather than hurt, your organic reach.
Let's take Facebook as an example: how to increase reach on Facebook.
The Facebook algorithm is complex. Facebook looks at thousands of factors when determining whether a post will make it into a particular person's news feed.
Greater reach on Facebook isn't totally in the hands of the algorithm.
There is no way you can know every single one of those elements to attain organic reach on Facebook. This is because there isn't public information.
By following these criteria, you will get insight into how to increase reach on Facebook:
⚽High-quality content gets higher ratings
⚽Anything considered spam will be limited or removed
⚽The more engaged users are, the higher-rated the post
⚽Negative feedback from users leads to the reduced reach
⚽Priority is given to videos and photos
⚽Individual users' past interaction with the page or post type affects visibility on News Feed.
You do not have to be an expert on social media, but you can have the basic knowledge of how to increase organic reach on Facebook.
It works is invaluable to the creation of your future posts and expanding your social media reach.
🚀🚀Bridging Technologies provides free consultation about social media marketing services in Tanzania. Book a call.🚀🚀
4. Use Hashtags to Target Prospects.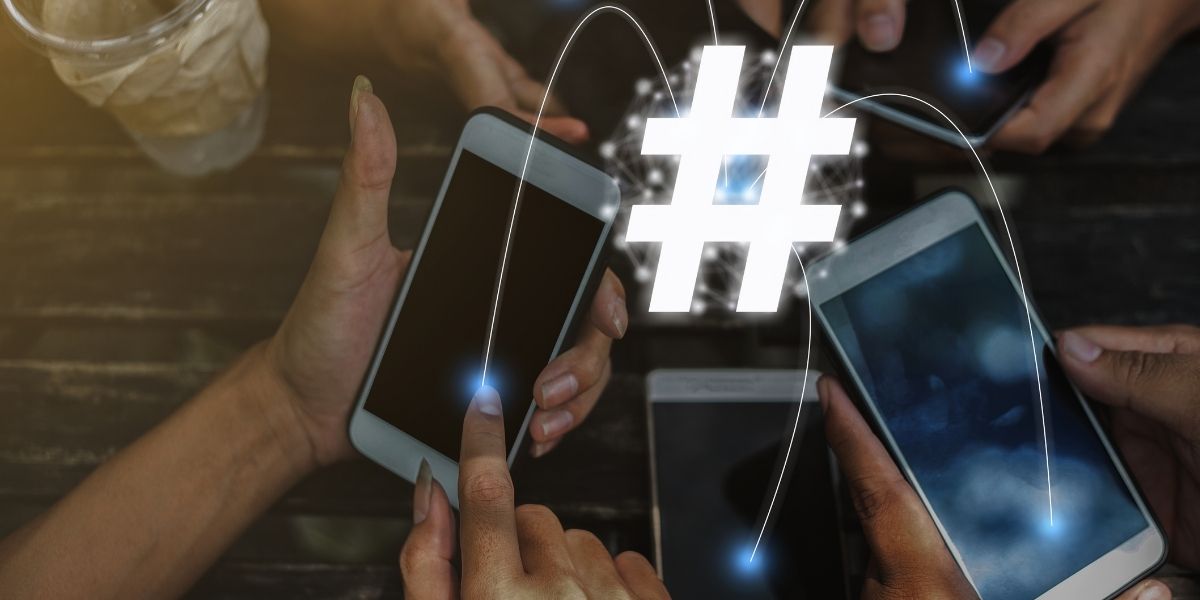 There are as many hashtags as the posts on social media. The difference is that you can use hashtags to filter outposts that don't apply to you.
How do you know which hashtags to use and follow?
Research is necessary.
On Instagram and Twitter, you can search for hashtags that relate to your business and interact with users. Then like and share posts the post with those hashtags. Knowing how to utilize hashtags on each social media site can help you increase your engagement.
Spend time talking to your personnel who know your customers best: customer service reps, sales reps, and account managers. Make a list of the most commonly asked questions or challenges voiced by your customers.
If you notice that your current customers and prospects have the same set of questions or challenges, it's likely those issues are common throughout your niche.
Bridging Technologies is the best digital marketing agency in Tanzania that is ready to help you.
5. User-Generated Content.
One of the most underrated content streams for a lot of brands is user-generated content.
These can-do wonders when it comes to engagement. It also encourages other online users to interact with your brand.
Every statistic points out that people will be more likely to buy a product if they've seen other users review it or talk about it. That is why it is an important strategy for your social media marketing strategy.
TurnTo says 90% of consumers say user-generated content (UGC) holds more influence over their buying decisions than promotional emails and even search engine results.
Whether you use this content on the feed or in a story, it is important to show your audience that you value their interactions with your brand. It can increase your engagement rate in no time.
UGC isn't always content that explicitly includes your product. It can also highlight lifestyles or values that overlap with your brand ethos and audience.
User involvement in the campaign can help a brand achieve these goals quickly and effectively.
By building a campaign with your unique brand hashtags, you can encourage consumers to express their thoughts using the hashtag.
Bridging Technologies provides free consultation about social media marketing services in Tanzania.
6. Repurpose content.
Last but not least, I realize how it might be overwhelming to think of creating many content streams at the same time.
While it is fantastic and advised to change your content slightly for each channel. Repurposing material is completely great and efficient.
Don't use the same quote on both Twitter and Instagram. A fast approach for marketing gurus like Neil Patel or Gary Vee is to repurpose a Tweet on Instagram.
They use a screenshot of your tweet and repost it as an Instagram post.
Quick and simple, you've now repurposed content that performs well on both platforms in seconds.
You should also recycle films and other material that isn't overly repetitious.
Make any necessary changes to the captions and formatting, and you're ready to go. You may also repurpose material from your website, podcasts, or print media.
There are several methods to boost your social media presence and organic content marketing plan.
If you are searching for a team that can handle it all for you, please contact us to discuss it more.
Bridging Technologies is the best digital marketing agency in Tanzania that is ready to help you.
Conclusions
The secret to organic social media reach is the same as the secret to high search engine rankings.
Everything revolves around SEO, user experience, and high-quality content.
You'll see the pieces fall into place if you start thinking about your social media efforts in the same way you think about your SEO work.
Growing your following organically will take time, consistency, creativity, and a lot of hard work!
Don't be worried if you don't go viral immediately. Rather, use these tips to build a community that knows you, trusts you, and wants to see you succeed.
Schedule a free consultation today with the trusted Digital marketing agency in Tanzania.
---
About Author