Life will certainly be less exciting without social media. The constant stream of jokes, pictures, and videos that we see as we log in. Without a doubt, social media has its entertaining, engaging, and even informative aspects.
In business, social media has the immense potential to create brand awareness and expand your client base. It helps your brand connect with target and existing buyers.
The statistics show that 75% of consumers reporting that they go online and research a business before choosing whether to make a purchase.
Do you have a social media presence but your brand is not performing? Are you not achieving your social media goal? Are you not getting a return on your investment on social media?
If yes, with all of the failures you might be asking yourself where you go wrong?
You have heard a lot about what is social media matters for your business growth. Probably you have already implemented it but you do not see the promising goal.
Some businesses are killing their brand with poor social media skills and strategy. This happens because of committed common social media marketing mistakes.
Social media need experts in building and managing the brand's presence. Bridging Technologies have social media marketing services. We can help in building strategy and manage your platform.
There are a few essential elements that need to work together for your social media strategy to work for your business. First, let look at the brand social media marketing mistakes examples;
Social media marketing mistakes examples.
Pepsi made a mistake in on World Cup qualifier between Portugal and Sweden. Pepsi's Swedish branch posted several ads featuring a voodoo doll of Ronaldo, Portugal's top player.
The ads caught more attention in Portugal than in Sweden, and Portuguese fans quickly made a campaign against Pepsi. They created a group on Facebook with the name "I will never drink Pepsi again". The group gained over 130,000 "likes" in a day.
The company didn't research customers' behavior before running the Ad.
Here's an ad with the doll's head crushed in: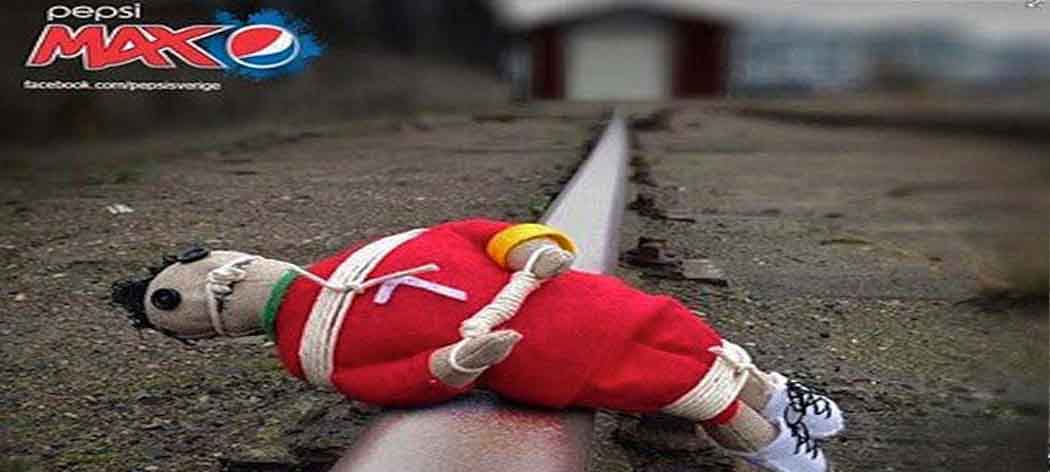 Another social media mistake example was done by American Airlines. The company set automatic responses on every tweet. One of the users commented "the largest, sh---iest airline in the world." But the Airline's automatic reply was "Thank you for supporting us". The post led to a lot of chaos online.
Now let look at common social media marketing mistakes that businesses make and how to avoid them.
Social Media Marketing Mistakes and How to avoid them professionally:
1. Not having defined strategies.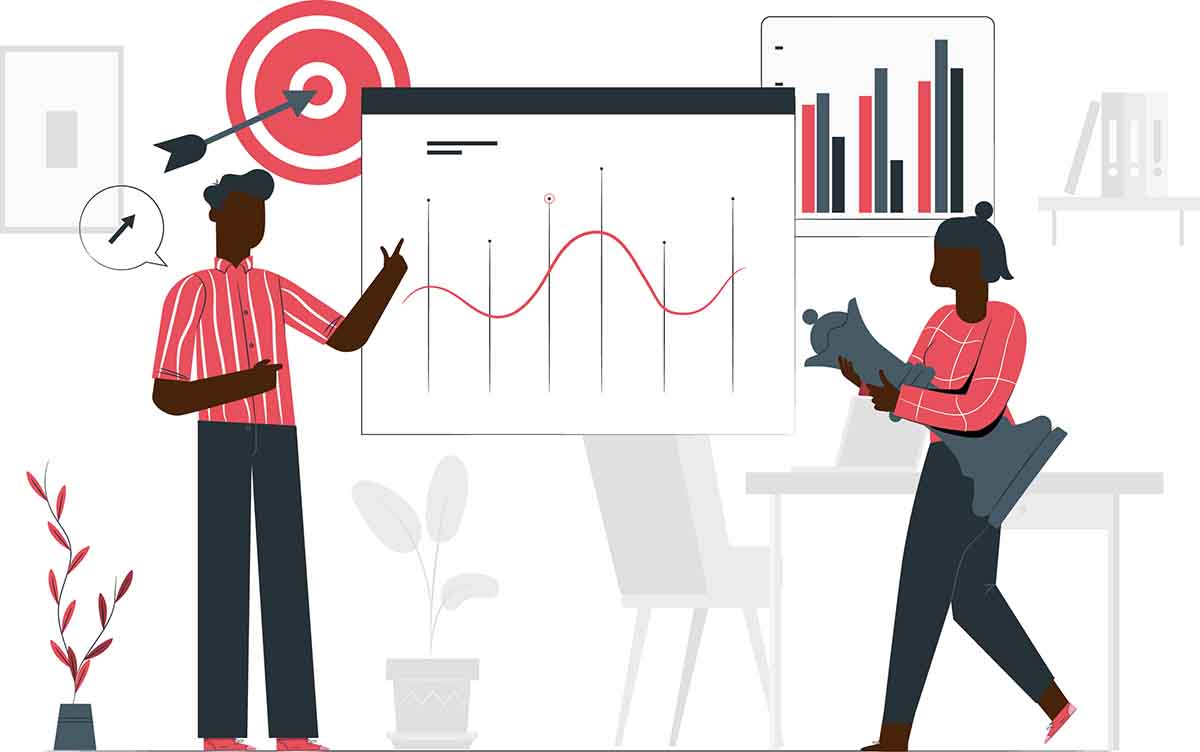 You need to have a strong strategy before starting to post on social media. This is one of the mistakes that a lot of social media managers do.
Too many brands make this mistake, because of neglecting research at the first point. By not conducting research, you will not be able to make a social media strategy that aligns with your overall business goals.
So, how can you meet your intended audience if you don't first know who they are? This mistake made the brand posts not have the desired effect to reach the business goal.
You might be thinking about what social media strategy is?
A social media strategy is a summary of everything you plan to do and hope to achieve on social media. It guides your actions and lets you know whether you're succeeding or failing.
How to avoid professional mistakes on social media, is by creating a strategy. The strategy starts by establishing your objectives and goals. If you don't have a SMART goal, you can't measure success and return on investment (ROI).
The second important thing to know is your audience, your customers are not everyone. You have to know your buyer persona so as you can target the right audience.
Also, understanding your competitors' strengths and mistakes will help you improve your marketing strategy. To make an impact with your audience, you must stand out from the noise.
Lastly, do a social media audit to get information on what's working, and what's not? Who is engaging with your brand? Which networks does your target audience use? How does your social media presence compare to the competition?
The more specific your plan is, the more effective it will be. Be certain that the strategy does not resemble anybody else's.
2. Fail to engage.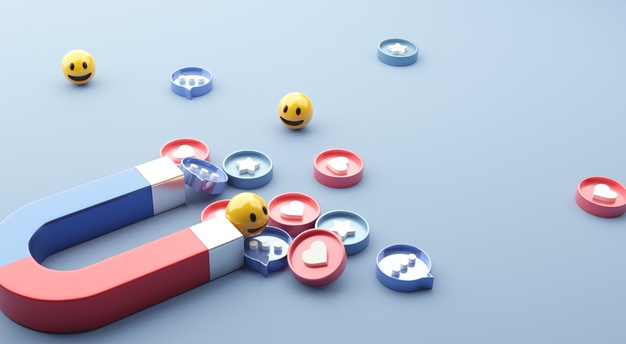 The brands fail to understand that social media is two-way communication. That is the mistake that reduces the engagement between the brand and the customers. You don't have to sit back after making a great post, the work doesn't end there, it starts. The brand social media team needs a plan to monitor and respond to comments and reviews.
Some brands use Chatbots to respond to the customers which reduce credits and it feels inhuman. This is a common social media marketing mistake business make.
Do you know 78% of people said that companies' social posts influence their buying decisions?
How to avoid professional mistakes on social media is by creating engaging content on your platform. Content that will generate comments, questions, likes, and shares. Content like videos, visuals, and images encourages sharing.
Also, you can use a strategic hashtag that makes it easier for people to find you and help you, onto trends in your market.
Lastly, listen and be responsive to both good and bad comments. We live in a world where the customer expects an immediate response. You must plan to respond to the needs and requests of your users. And respond as a human behind your social media pages will go help in building trust and loyalty with your audience.
Every comment on your page is an opportunity to increase engagement and invite more users to participate. By actively participating on your page, you can expect follower growth and a higher engagement rate.
3. Posting schedule.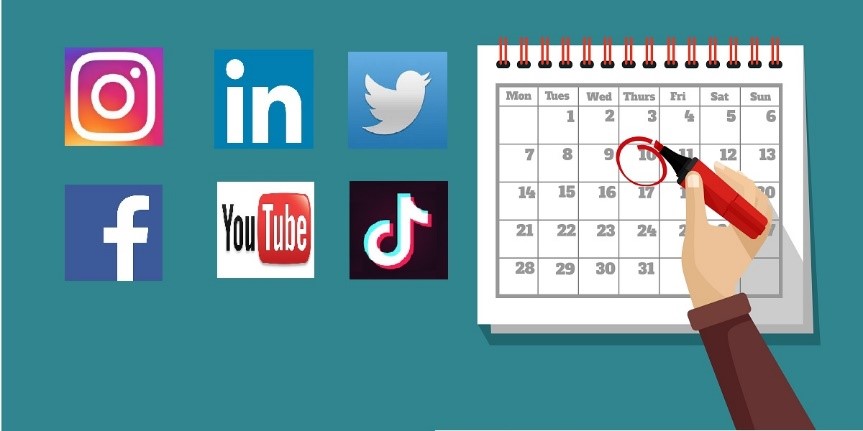 Another social media mistake that brands make is an irregular posting schedule. Once you have become regular with your posts, not posting for a single day can affect your impressions and engagement rates. This makes damage to all the social media marketing efforts to date.
You should stop uploading an update just because you have one. Means the day you don't have the page remains dormant.  You should have a schedule.
Not being regular with your updates means your content can get hidden from most of your followers. This mistake makes your followers not to find your post and reduce your engagement. You have to organize your publishing on a social media calendar.
The solution on how to avoid professional mistakes on social media is to plan their posts automatically for certain periods of the day or week. A social media calendar serves as the framework for what your business plans to share and promote across all marketing channels.
A well-thought-out and well-organized social media schedule will assist you in defining the content trends. Also posting time to fit the audience and objectives of each social network.
Often, make sure you're also not sharing the same type of content. Instead, be creative. Try including links to your blog entries, videos, photographs, or interactive polls and quizzes. However, you are not required to follow a fixed schedule. If you have unexpected, exciting news, please share it!
Another common mistake in social media is sharing the same content through all of the platforms. All the platforms have different kinds of audiences so, keep the target prospect in mind.
For example, sharing entertaining and interesting videos on LinkedIn while the platform is most likely used to searching for industry coverage.
🔥🔥 For a free consultation on social media marketing services at Bridging Technologies contact us on +255 762 110 000 or +255 685 003 700 🔥🔥
4. Self-promoting.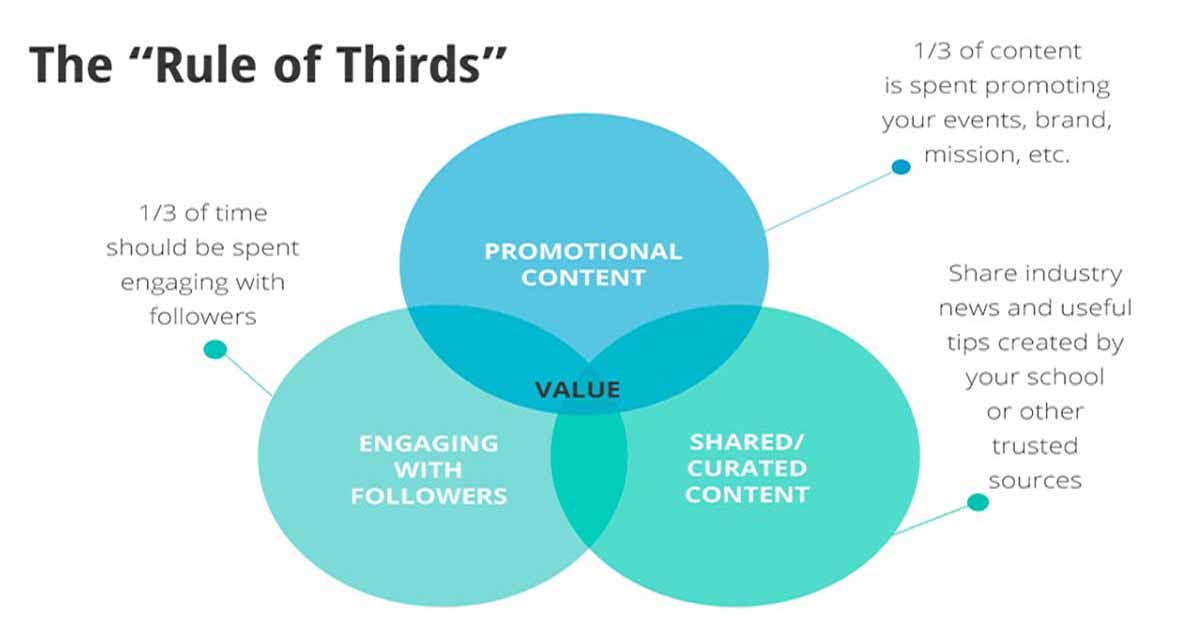 One of the common social media marketing mistakes business makes is too much promotion. It's very easy to lose followers by being too promotional. Brands that only highlight their products and services on social media make the customers lose interest.
Let take an example of a cosmetic page that only posts about the benefits of their product and you have not seen a testimonial of even one user. This will make you question the product.
It's important to strike a balance between promotional content and delivering value to your audience.
So how this social media mistake can be solved is through content. Content that focuses on building an online relationship with your audience by giving them what they crave.
Let go back to our cosmetic example. The content that the brand can create is testimonial videos and tutorials on how the product works or even how it can be used to different skin types.
To create content that helps your customers will make them see the benefits of choosing your company based on the value you have to offer. Also, they will return the favor in the form of engagement.
Non-promotional updates can be an image or photo that shows your brand culture or your office. Also, can be how-to guides, infographics, or blog pieces. Try to share something that brings value to your audience.
Best practice says to follow a pattern of the social media rule of thirds (1\3). This means 1/3 promoting your product or services, 1/3 interacting with others, and 1/3 sharing industry news and tips you believe your followers could benefit from.
💥💥 Tip: Keep your promotional activities to a minimum. 💥💥
5. Hashtag staffing.

Every business what their post to reach as many people as possible. With that in mind, they stuff their content with hashtags, hoping to reach many audiences.
That is the common social media marketing mistakes business make because it is not a smart move! Two mistakes are being made; one is using a lot of hashtag in one post which makes a brand look desperate. The other mistake is the use of irrelevant hashtags to what your brand is.
For example, according to research by Agora pulse, Instagram posts with at least one hashtag got 70% more likes.  The post gets 392% more comments than those without hashtags.
Using hashtags is proven to make better-performing social media posts. It's important to use hashtags that your audience is following.
The best practice to avoid this mistake is by researching hashtags. You need to consider incorporating them on each platform to make sure they are being used. And also, content associated with it is relevant to the hashtags.
The proper using hashtags in your social media drive more people to your page. Also, it interacts with your content and expands your brand presence.
So, how to properly use hashtags in Social Media, first make sure people are using them, stay relevant to the brand and create branded hashtags. Also, monitor competitors and key industry figures and use event-specific hashtags.
💯💯 Tips: Best practice is at least three per post. 💯💯
6. The focus of followers' count.

Do you think followers count indicates the brand level of success?
NO, it doesn't. This is one of the common social media marketing mistakes businesses make. The number of followers alone is not the greatest indicator of success.
You could have 100k Twitter followers, but if only 10 are interested in your business or product then they're not a very valuable audience. The goal of social media marketing is to generate sales to the company, so if you have followers and no sales then that's the wrong strategy.
Some of the companies hire a digital marketing agency to manage their social media and they only address followers as the goal.
So, where they need to focus?
Brand should put a lot of emphasis on engagement. How engaging are your followers? How interested are they in what you're posting?
The metrics you need to look at our engagement rate, retweets, shares, replies, and likes this shows how the audience is interested in your brand. The engaging audience can be converted into customers more than the followers who do not engage.
The more they engage, the more they convert.
7. Using poor quality visuals.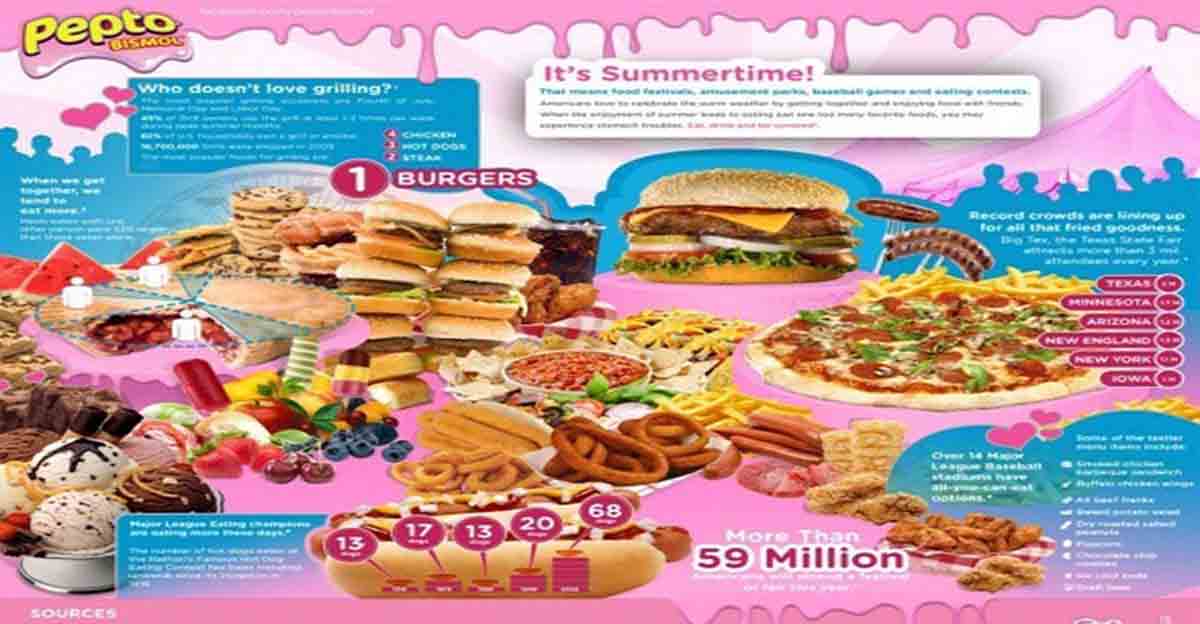 How many accounts you left because you were not interested in the images. This is one of the common social media marketing mistakes businesses make.
Do I need to tell you about the power and importance of visual content?
You have a very minor opportunity to capture the interest of your target audience. You can't afford to use poor graphics and videos. The style of social media should be at the core of the strategy.
According to Veloce International, when people hear information, they're likely to remember only 10% of that information three days later. However, if a relevant image is paired with that same information, people retained 65% of the information three days later.
You need to post good graphics to create great results. Now that you know how important they are for social media success, there is no excuse in the world not to use them. The great effort will lead to breathtaking results.
You can reach out digital marketing agency to outsource the service. The agency has a marketing eye that can help you create great content. 
Conclusion
With good social media management, you will be able to keep your work on social media intact. A digital marketing agency can help you with all features necessary for running an account. Also keeping track of the success of social marketing campaigns.
The best way to use it is to keep social interactions, tracking hashtags and mentions. Also scheduling and publishing posts, and analyzing your social media performance.
Avoid these common social media mistakes businesses make. Social media marketing is a cost-effective and open strategy for business success, but it is far from simple or convenient.
If you think your brand is making some of these social media mistakes, you can reach out to Bridging Technologies to talk through your challenges. You can send us an email.
---
About Author