Keyword research is a process that helps you find the right keywords to attract more customers to your website. It's also a way to make sure that you're using the right words in your advertising and SEO strategies. It can be anything from specific topics on your website.
For example product names or company names, to broad topics like "SEO" or "marketing" can be used for your website. The topics may not have any relevance to the content of your web pages but could still be used by people searching online for an answer to one of those questions.
One of the best keyword research practices for SEO is to choose the right words for your business. This will help you increase traffic and sales through search engines.
🧭🧭It's worth reading it: How to boost organic rankings for a business website.🧭🧭
This serves as a great aspect of keyword research for SEO purposes. Have you ever thought about the importance of keyword research?
In some cases, people may simply type in the product name or brand name that they are looking for. But more often than not, they will also include a keyword in their query.
For example, if you're planning to run an online store selling iPhone accessories. You might want to include "iPhone" as one of your top keywords. Its popularity on Google Trends indicates that there has been a significant spike in searches for this term in recent months.
The more relevant key terms you have on your site, the more likely you are to rank higher in search engine results pages (SERPs). Here are some steps you can take to improve your ranking on Google:
Use long-tail keyphrases instead of broad ones. Avoid overusing a keyphrase for your site's content. If you use the same word too often, people may begin to ignore your content as irrelevant and stop clicking on it. This can lead to lost traffic and sales.
😀😀Learn more about website traffic: Digital marketing question: what is website traffic? And why should you care.😀😀
Use multiple key phrases throughout your site so that users can find what they're looking for with ease. To start with, keyword research is an essential part of any marketing campaign. It helps you to get more traffic and sales.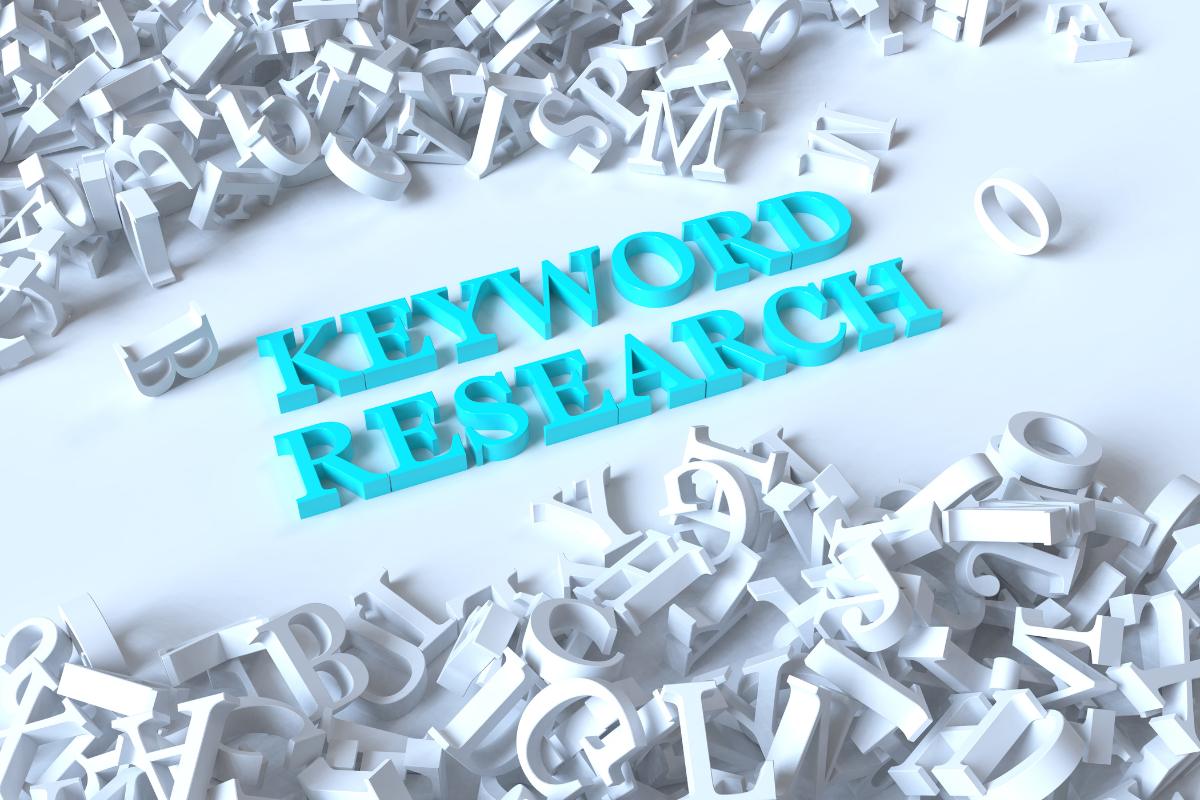 However, not all businesses are aware that they need to do keyword research before starting their campaigns. In this article, we will discuss the importance of keyword research for SEO and how is implemented. Keyword research has become an essential part of any digital marketing strategy. It helps you to identify the most relevant words and optimize your website for those terms. Keyword research practices for SEO signify the healthiness of your business online.
😆😆Learn more: Surviving SEO in Tanzania: How Google Deals with Local Ranks.😆😆
Determine which terms are most important to target and improve keyword ranking performance, and more. The purpose of keyword research is to help you to optimize your website. The optimization is for specific phrases that are being searched online on Google and other search engines.
If you don't understand how to do keyword research, it can feel like a huge time sink. But don't worry, we've got you covered with this guide.
Types of keyword Research
Keyword research is a crucial part of any SEO campaign. You can't just rely on your keywords to bring in traffic. You need to know what people are searching for, and how you can help them find your site.
There are many different types of searches that people make, but there are four main categories:
1. Contextual searches — when people search for terms that are related to the page they're on. For example, if someone is looking for information about "buying houses", they might also want to see listings near where they live or houses in their price range.
2. Product-related searches — when people are looking for things like "buy a bike" or "sell my car". These searches tend to be much more specific than contextual ones, so you'll usually see fewer results than you would with a contextual search term.
3. Phrase-based searches — when people type in one or two words that describe what they're looking for (e.g., "best SEO services Tanzania").
This type of search is most helpful if you're selling something online (or offering a service) because it's rare that someone will type out. Note: Among the importance of keyword research, it gives a blueprint for your online marketing efforts.
Elements of keyword research.
Among the three factors to consider when implementing keyword research are as follows: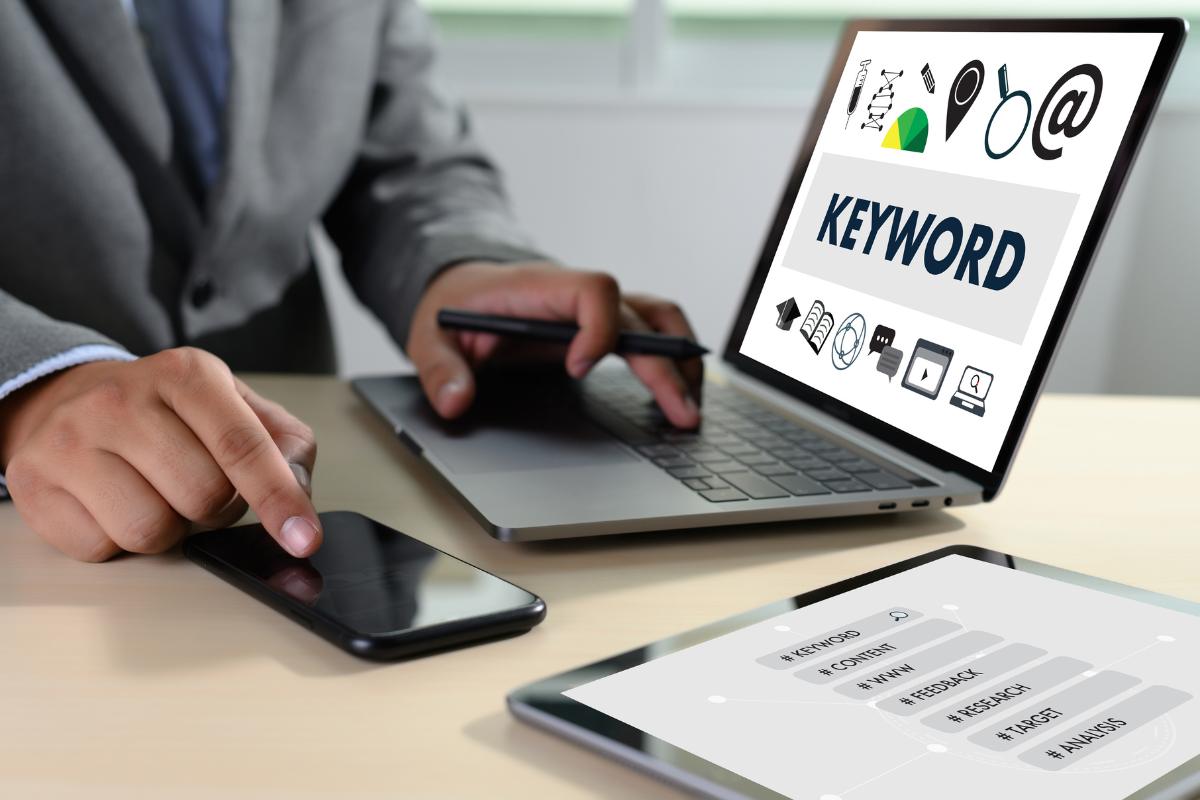 VOLUME
You might end up ranking on the first page for a specific word, but if no one ever searches for it, you won't get any traffic. It's a little like opening a business in a ghost town.
MSV (monthly search volume) is used to calculate volume, which is the number of times a keyword is searched per month across all audiences.
RELEVANCE
Google ranks content based on its relevance. This is where the idea of search intent comes into play. Only if your content meets the needs of the searchers will it rank for that word or phrase. Furthermore, your content must be the best resource available for the query. After all, why would Google rank your content higher if it offers less value than other web content?
AUTHORITY
Google will give more weight to authoritative sources. That means you must do everything possible to establish yourself as an authoritative source. The easiest way is to enrich the site with useful and Informational content.
🙂🙂Read more: The Top SEO Trends you need to know in 2022: Bridging Technologies.🙂🙂
Strategies for Implementing Keyword Research
Identify the focus keyword
The best way to conduct keyword research is to first identify the focus word for which you want your website's page to rank. This will be your primary keyword, and it will be the focus of your entire keyword research process.
Keyword research is one of the most important parts of any digital marketing strategy. It is what drives your website traffic, leads and sales. When you're finding a word to target, it can be hard to know where to start. After all, every industry has unique words that are specific to it.
So how do you find the right words for your site? The best way is by using keyword research tools like Google AdWords Keyword Planner, SEMrush, or Ahrefs.
How to choose a focus keyword:
You will build your content around the focus keyword, which is ultimate, what you want to rank for. That being said, it is critical to select the appropriate focus keyword. The first step is to determine the practical likelihood of ranking for that keyword (s). However, how do you choose the 'right' focus keyword?
1. Look for the search intent of the user.
When researching keyphrases for website optimization, it is critical to understand what information users are looking for when they enter a search query.
One of the most common errors that SEOs make is assuming that a piece of content will rank for the desired keyword without understanding the actual user intent.
Simply enter a key phrase into Google or any SEO tool to see what type of pages are ranking for it on the SERPs. This will get a good idea of what the user intent is for that phrase.
🙂🙂Read more: 4 steps to boost your website's lead generation strategies in 2022.🙂🙂
Understanding search intent entails determining what the people behind popular search terms are truly seeking.
Consider this. Someone looking for a digital marketing agency in Tanzania may not use this exact term in their search query. We understand this and optimize our content for a wide range of terms that may also indicate a desire for a "digital marketing agency in Tanzania".
In this case, a key phrase such as "best SEO services Tanzania" has been identified as indicating an interest in "digital marketing agency in Tanzania".
Although it does not contain the words like "digital marketing" or "digital marketing services."
🔥🔥TIP: The purpose of Keyword research is to provide valuable insight into the queries that your target audience is searching.
2. Examine the Keyword Difficulty
Keyword Difficulty can give you an idea of how much effort will be required to rank your content for your target keyword. The efforts can range from writing a high-quality piece to establishing useful, relevant links. Keyword difficulty is displayed differently by different tools.
3. Use Long-tail keywords
When identifying keywords to target with your SEO efforts, look for more specific search terms known as long-tail keywords. Long-tail keywords are longer, less general key phrases that typically have a lower search volume. Although they may still include higher search volume terms within them.
For example, a phrase like increase online marketing strategies includes the keywords "online" and "marketing".
Considering the above example, the two words alone don't identify what the article in question is about. Long-tail keyphrases are important for marketers because they are used when people have done preliminary research and are nearing the point of purchase.
Finally, conduct a web search for each of the terms you identified as potentially worthwhile to target. Consider whether you have a realistic chance of competing with the top results. It will be more difficult to rank if the first SERPs are dominated by high authority domains, and you should consider targeting more specific alternatives.
🔥🔥Read more: Search Engine Optimization: 7 Tips on how to Optimize Your Blog Posts like a pro.🔥🔥
Let us see how two of the most popular SEO tools display it. 
Google Keyword Planner is a free Google keyword research tool. First and foremost, you need to know which products, services, and keyphrases are profitable.
You can use this data to generate a list of seed keyphrases to launch your first plan of attack.
In general, I prioritize quality over quantity, which usually translates to low volume over high volume.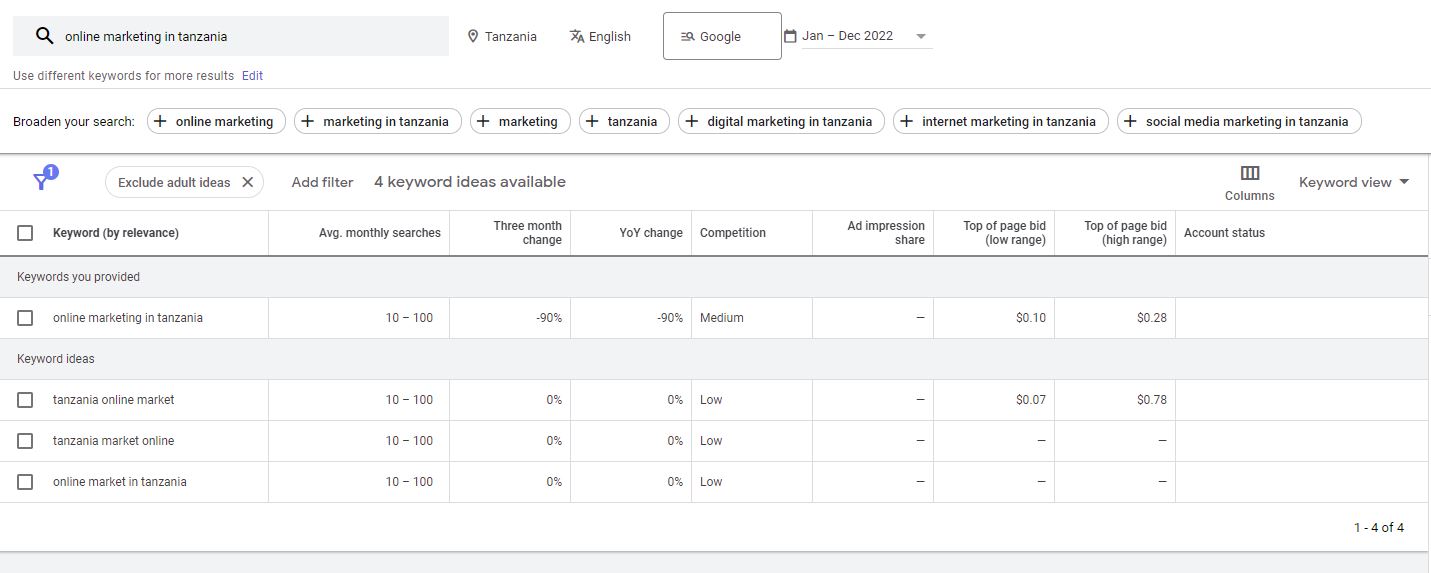 For example, for a digital marketing firm, so having someone convert organic content for the "best SEO services Tanzania" could net that company thousands of dollars in a single sale.
As can be seen, search competition for many of these words is low, and volumes for many relevant terms in that space are increasing. Use Google's keyword research tools to conduct keyword analysis before launching a campaign.
Keyword Everywhere: A freemium chrome extension helps you with research on key phrases. As the name states, it shows possible keywords on almost every angle on the internet.
Is a great extension for your browser that you can use to find keywords. It shows you the search volume of the researched term, as well as related words people search for.
Let's have a look at how it works. After installing the extension, you can access Google and go on to the search.
Now let's use the same word we used before: online marketing strategies. As you type this in and receive a list of results, you will also see a box on the right, as seen in the image below.
For example; free online marketing strategies, online marketing strategies examples, etc.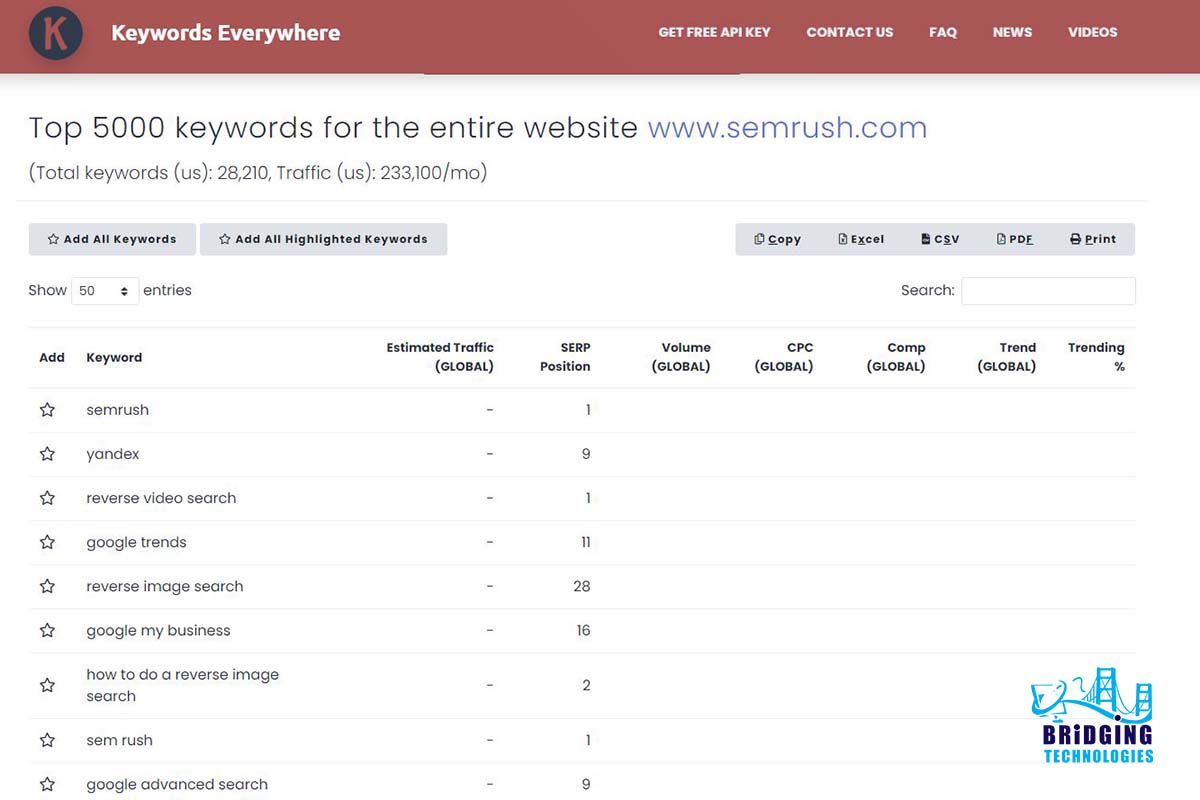 This keyword research tool provides more information than a standard Google search.
Conclusion
Keyword research practices for SEO are a critical component of modern digital strategies. If you're a digital marketer, you must use the right search terms if you want your materials to be seen by the right people.
Before you can reach the top of the Google SERP, you must first understand what people search for so that you can be the answer. This task is not as simple as it appears. This is where the purpose of keyword research comes into play to help shape your SEO strategy.
Even if you believe you know your industry inside and out, think outside the box and use a high-quality tool to save your valuable time. When it comes to keyword research databases, quality trumps quantity.
This means that even if there are billions of words, you only need to improve SERP visibility for hundreds or dozens to see a significant return. With the help and advancements of search engines, we can grab our clients online. Use these keyword research practices to plan, prioritize, prune, build, and track keywords to attract more visitors to your website.
At the end of the day, Google is attempting to rank pages in the same way that a human would. Keep this in mind as you develop your keyword strategy and create content. Targeting the "perfect" term with the highest search volume won't help you drive traffic if you can't provide value to those who search for it.
---
About Author