Every company wants to be seen and noticed.
If you don't invest in SEO, it's like having a black cat in a dark room 😊
So, investing in local SEO is one of the most effective ways to boost the visibility of your company's service.
Optimizing for local SEO is a powerful way to get your website in front of more potential customers who are looking for products or services in your area.
Before diving in do, you wish to perform Local SEO in Tanzania?
Consult Bridging Technologies today for the best local SEO outcomes.
More than half of all internet searches are now done on mobile devices, and when people use their phones, they often have a specific goal in mind.
Whether they're looking for a restaurant to eat at before the movie starts.
People use the internet on their phones to find the best places to go in their areas.
If you're not showing up in search results when people are trying to find you? You're missing out on tons of potential business.
Luckily, it's not hard to make small tweaks to your site that will help it rank better on local search engine results pages (SERPs).
In this world, we live where even the most far-flung locations can be found with a quick search online. It's important to optimize your website so you show up when people look for businesses in your area.
Search engines are constantly updating their algorithms to make sure they produce the most relevant results for their users. So, it's crucial to keep up with the latest trends and best practices to make sure you're doing everything you can to rank higher.
Local SEO can be an effective way for small businesses to optimize their sites since you're competing against fewer businesses.
This strategy may not work well for companies that operate nationally or worldwide. It is extremely effective for companies that operate within a certain geographical area.
It involves making sure your website has certain features and ranks highly in the search results when someone types in terms associated with your company's location.
Learn more: 5 Best Essential On-Page SEO Factors You Need to Know
Make sure Google has the right information about where your business is located.
When someone searches "Digital marketing agency in Tanzania" or "SEO services in Tanzania". Google looks at location data on different sites and shows results based on where they think the user is located.
In this article, we'll discuss local SEO strategy, what it is, why it's important and how to implement it for your business.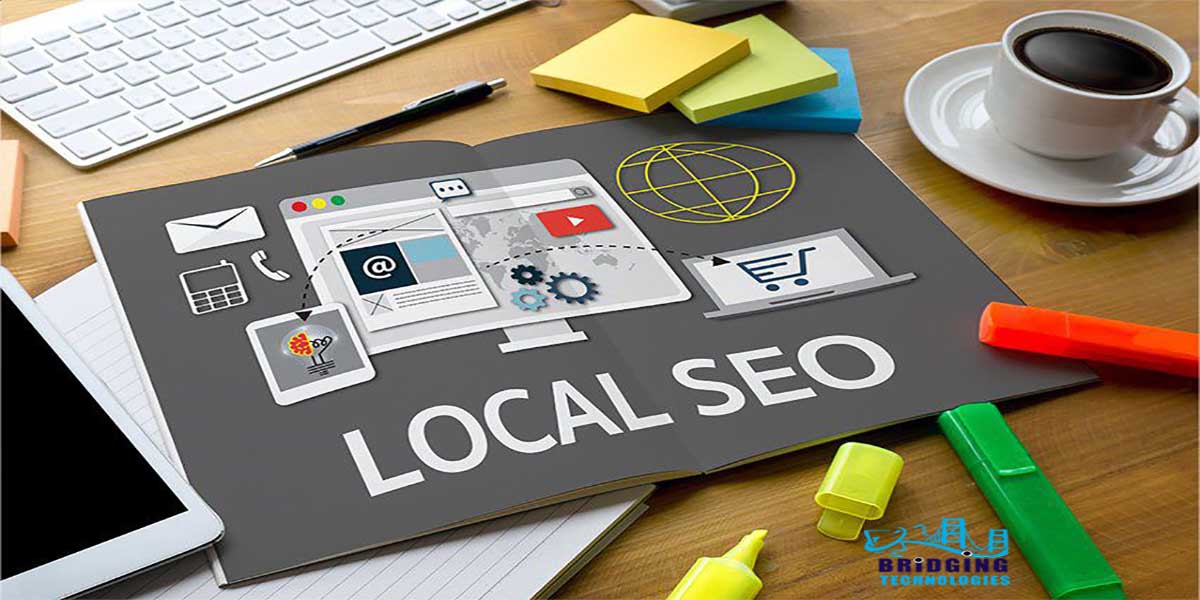 What is Local SEO
Local SEO simply stands for Local Search Engine Optimization.
It is the process of increasing the search visibility of brick-and-mortar businesses with physical locations.
This includes claiming a business listing on leading directories.
It also involves complete and accurate profile on directories by adding photos, responding to reviews, and more.
In addition to directory management, local SEO also consists of optimizing your website content so that it is visible in certain region-specific searches.
For example, you're a restaurant in Tanzania looking for customers who should be able to find you online.
When users search for "Digital advertisement agency" or "Digital Marketing agency in Tanzania", that's where local SEO comes into play.
It's important to note that not all businesses need local Search Engine Optimization.
If your business doesn't have a physical location or serve a specific geographic area, then there's no need to worry about local search optimization.
Why Implement Local SEO
Local SEO is a method of driving more web traffic to your website from people in your area.
We target our efforts around a specific geographic area, to get the most benefit out of our marketing.
Local SEO takes many different forms including social media, content creation, and link building to name a few.
Read more: 5 reasons why SEO is the best strategy for the website achievement
Local Search Engine Optimization is quite vital for your best online presence.
Among the benefits of Local SEO are;
It helps expand your reach: It's not just limited to people already in your customer base.
It can help boost your organic ranking: It provides the kind of content that Google likes to see.
To improve your local search rankings, you must first understand how Google's ranking algorithm works and which ranking factors the search engine considers. Here are the top three things Google looks for when analyzing websites: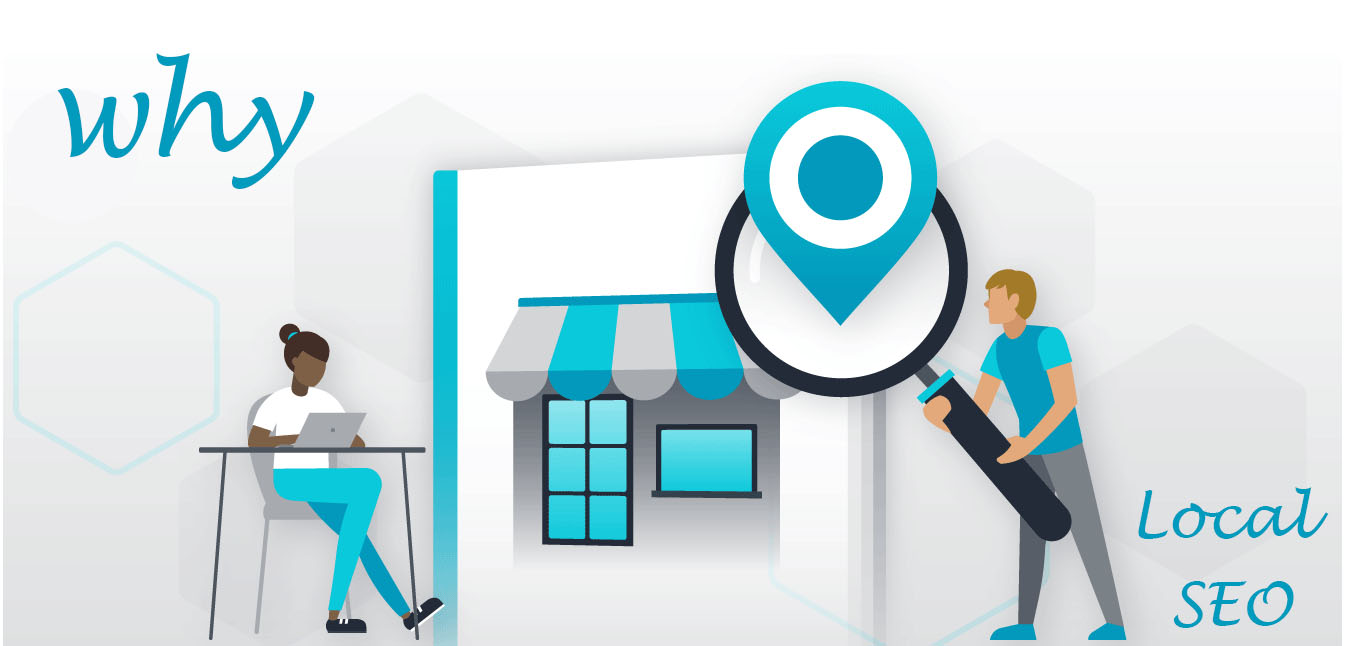 Relevancy
Google only ranks web pages that are relevant to the user's search query. This is why, when looking for a digital advertisement agency, you won't see Insurance companies. To evaluate relevancy, Google examines keywords or the words and phrases that people type into search engines. Higher local rankings can be achieved if your website is optimized for the proper keywords, more on this in the following section.
Location
Among the benefits of local SEO is area localization.
When it comes to local ranking, Google looks at the location of websites as well.
Popularity
Before ranking a website, Google examines its popularity. Sites with higher traffic, more backlinks, and larger social followings are more likely to appear on the first page of Google search results. Why? Because Google believes that well-known websites are well-known for a reason. As a result, Google prioritizes these sites to better serve its visitors.
How to Implement Local SEO
1. Create and Update the Google My Business page
If there's one thing that you do for your local SEO strategy, make sure it's optimizing your Google My Business profile.
Google My Business is the most important factor in local SEO. It directly affects the visibility of your website in local search results and plays a huge role in how well you rank overall.
Having an optimized profile is essential if you want to rank on the first page of Google Maps.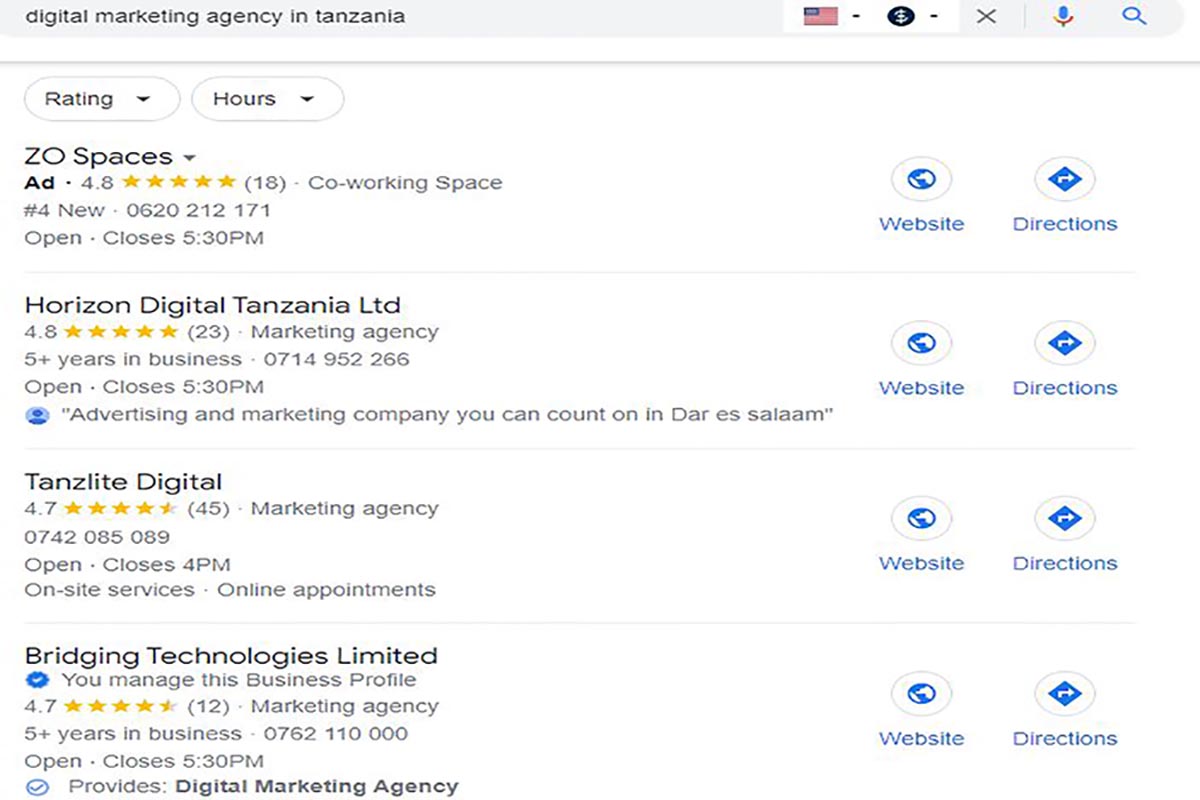 Your Google My Business profile is your primary tool for showing up in the Local Pack and local organic results.
To get the most out of it, your GMB profile must be 100% complete.
It should have correct NAP (name-address-phone number) information, proper category associations, and high-quality photos.
Without forgetting your physical location and the products or services you offer.
To help you take advantage of all of its features, here's a list of what you need to do:
Make sure your address is correct and formatted properly
Choose appropriate business categories that match the categories on your website
Add a business description that includes important keywords but still reads naturally
Fill out all business hours information, including special hours if applicable
In most cases, Google will show you relevant and useful results for your search query. But sometimes it doesn't. If you see that Google is not showing you the desired results, your website is not well optimized.
Do you need help? 
2. Create your website with an SEO mind
Search engines are a powerful channel for connecting with new audiences.
Use SEO best practices on your website. You should have unique title tags and meta descriptions, alt text on all images, and keyword-rich content. This means creating content that users will find helpful and informative as well as focusing on keywords that people will search for when they're looking for your products or services. A great place to start with this is by doing keyword research to see which terms come up most often when people are looking for your type of business.
3. Include Useful and relevant keywords.
Keywords are the words and phrases that users type into search engines, as previously stated. They are used by Google to assist identify which sites should be ranked.
You must learn the terms your consumers use to search for the services you offer on Google. Some will be self-evident.
Keywords like "SEO services in Tanzania" and "Digital advertisement agency near me" are good bets if you're a digital marketing agency in Tanzania.
Use a free tool like UberSuggest to uncover less obvious keywords.
Add the keywords your clients use to your website once you've determined which ones they use.
Just keep in mind that keyword stuffing isn't a good idea. It gets unreadable when website owners use too many keywords. Prioritize readability at all times.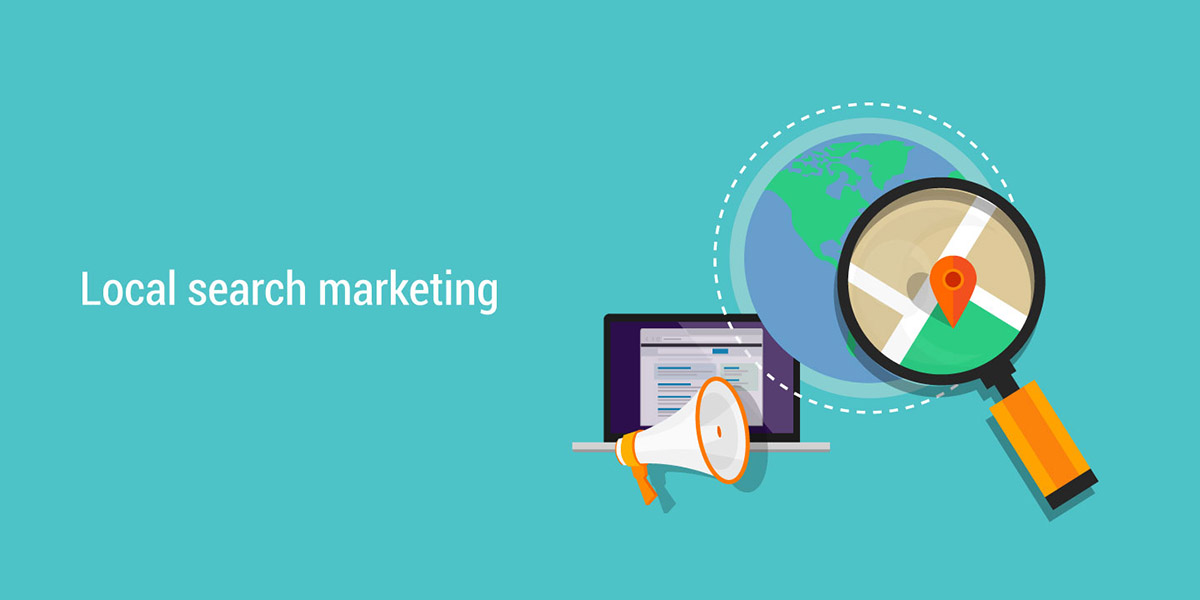 4. Create a mobile-friendly site.
Mobile devices account for 54.8 percent of global internet traffic.
Assume your website does not display properly on the latest iPhone or Samsung Galaxy tablet. In that case, visitors are unlikely to stay long. As a result, your site's bounce rate will skyrocket, resulting in poor SEO results.
Read more: Beginner's Guide: Create a SEO friendly website in the digital marketing world
Furthermore, Google now prioritizes indexing and ranking mobile-friendly websites.
It will be difficult to improve your local search rankings if your site is not mobile-friendly.
5. Develop a content marketing strategy
To optimize your website on local ranks, you need to implement a content marketing strategy.
Content marketing can be a great way to boost your local ranking, especially if you focus on long-tail keywords. These are keywords with a high degree of specificity, such as "Local SEO in Tanzania."
Long-tail keywords are less competitive than short-tail ones, which will make them easier for you to rank for.
There aren't many people searching for "Local SEO in Tanzania," but there are enough to matter.
Another benefit of content marketing is that it can help you build up your domain authority over time.
Domain authority measures the credibility of your domain (site) relative to other sites.
It doesn't measure anything about the quality of the site itself; instead, it analyzes the quantity and quality of links pointing back at it from other sites across the web.
The more links you have leading back to your website, the better your domain authority will be. The higher your domain authority is, the easier it will be for you to rank on search engines like Google and Bing.
Do you need help with developing a content marketing strategy. Consult with Bridging Technologies today.
Gather and respond to customer feedback
One of the best ways to increase your SEO and drive more local traffic to your business is through customer reviews. People trust other people's opinions, so it's a simple way to gain more attention.
A study by ReviewTrackers found that only 41 percent of consumers have left a review for a local business, and 79 percent have read reviews before deciding to use a local business.
Customer reviews can improve your website's SEO, both directly and indirectly.
First, the more reviews you have, the more content you have on your site, which means search engines will index you more often.
Responding to reviews may also help increase your SEO rank. That's because search engines look for fresh content when indexing sites. By replying to reviews regularly, you're adding new content for search engines to crawl.
The question is, how do you consistently produce favorable feedback? Here's how to do it:
Do Excellent Work: If you provide excellent service, your consumers will be more inclined to leave a review. So, make sure you're doing an excellent job.
Request Customer Reviews: Do your consumers like the services you provide? Then all you have to do is ask for reviews to get started. According to BrightLocal, 72 percent of customers who are requested to leave a review do so.
Offer Incentives: Offering incentives is another technique to get reviews. You may give reviewers a gift card, a discount on their next service, or a refund on the service you just completed.
Final thoughts
If you can improve your local Google ranking, you'll drive more traffic to your site, book more service appointments, and, ultimately, help your business grow.
You are very lucky to have found this article, if you don't have time to read it you can use some useful recommendations presented in this article.
Local SEO is a tricky discipline, but it's a critical component for any business with a physical location. If your customers don't see you well on local searches, they'll likely head to the next-closest competitor. Optimizing your website for these searches will require a lot of research and effort, but the effort is certainly worth it.
The best option is to hire an agency such as Bridging Technologies a digital marketing agency in Tanzania.
ARE YOU STILL STUCK?
YOU DON'T KNOW HOW TO IMPLEMENT A LOCAL SEO STRATEGY FOR YOUR BUSINESS?
---
About Author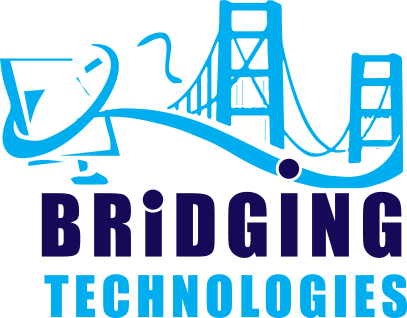 Enthusiastic Digital Marketer and Web Developer who is eager to contribute to team success through hard work, attention to detail and excellent organizational skills. Clear Understanding of SEO and web design is what my passionate skills lies on. I dedicate to provide basic awareness to anyone interested on digital marketing. Am a Passionate and highly resilient person...and much more motivated working on a team,.