Consumer behavior has evolved throughout time to adapt to the digital era's developing technologies. Once the Covid19 erupted many businesses were closed. This was because customers' behavior changed, and many businesses failed to adapt. Marketing strategies are supposed to evolve so that to fit with the customer's behavior. To perfect your marketing skills, you have to know the behavior of your customers. Without knowing, it will be hard for you to plan the business strategies for attracting customers. Nowadays people are buying products online without visiting a shop or even seeing the business owner.
A great online presence, particularly a website, may make or break your ability to generate more cash. Yes, the quality of your website influences your outcomes. There are plenty of reasons why you need a website for your business's success, regardless of industry.
According to the InternetLiveStats.  Every day, (at least) 3.5 billion Google searches are done. Imagine if your business is on the first page of Google, it is quite a success for the business. Because it helps lead generation and finally makes customers.
Statistics from BrightLocal show.
Consumers rely on the internet to find local businesses in 86% of cases.
Consumers believe search is their first choice for finding information on local businesses. And 72 percent say it is their first pick.
Even if your company is entirely local, investing in a website is highly worth it. This year might be hard for you and your team in your business. Maybe you didn't get the desired results or you lost your position in the market. It always happens to the business but going to the new year without learning through the mistake and coming up with a concrete plan is a shame.  
If you have just started a business, or you don't know the real meaning of a business website, let start from there.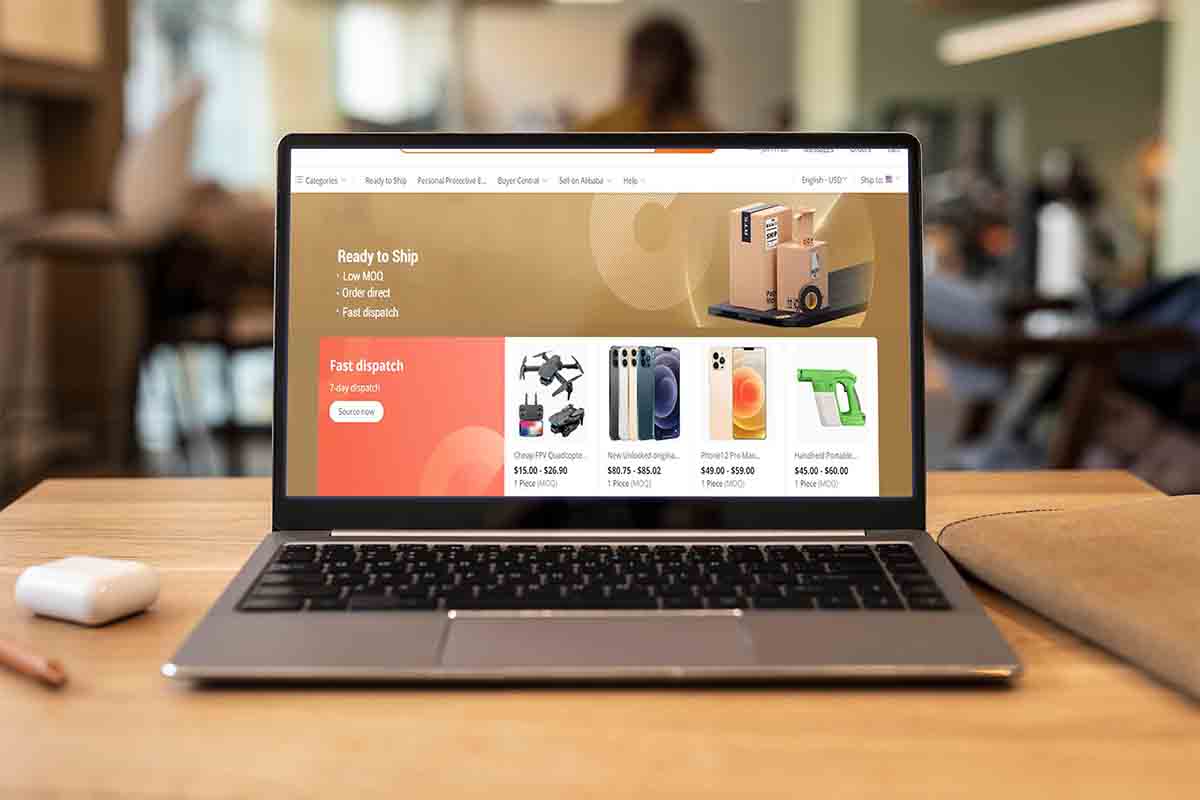 What is the website?
A website, as the name implies, is a 'site' on the 'web'. Where you may put information about your company or organization that internet users can access through the internet.
You create a website on the web and put your information on it.  Much like your home's address, your website will have its unique address known as a 'web address. Internet users may simply discover your website. Every website on the internet serves a certain function or achieves a specified aim. Organizations hope to give information and services to their consumers through websites.
Websites have also become a source of entertainment, such as playing online games, viewing movies, and listening to music. Similarly, e-commerce website design allows us to sell and purchase items over the internet.  Alibaba and Amazon are the big examples of e-commerce websites that are performing well in their industries.
Do you have a website for your business?
In any business every day you need to come up with new techniques on how to capture the customers. The amount of people who use the internet to find businesses has exploded in recent years, and the yellow pages have practically vanished. According to Seeresponse,  97 percent of people looked for a local business on the internet in 2017. As a result, if you want to expand your business by reaching the correct audience, you must be found online. This means you should have a website.
However, the question "why do I need a website?" is still asked frequently. This article discusses the top 7 reasons why your business needs a website in 2022, regardless of industry.
Some marketers think the size of a business is the point to measure the need of having the website or not. There are many marketing channels, online and traditional like radio, television, and magazine. But the use of technology has displaced the importance of traditional media, especially in business.
People spend their time on online platforms like social media and websites. They find news and education materials online.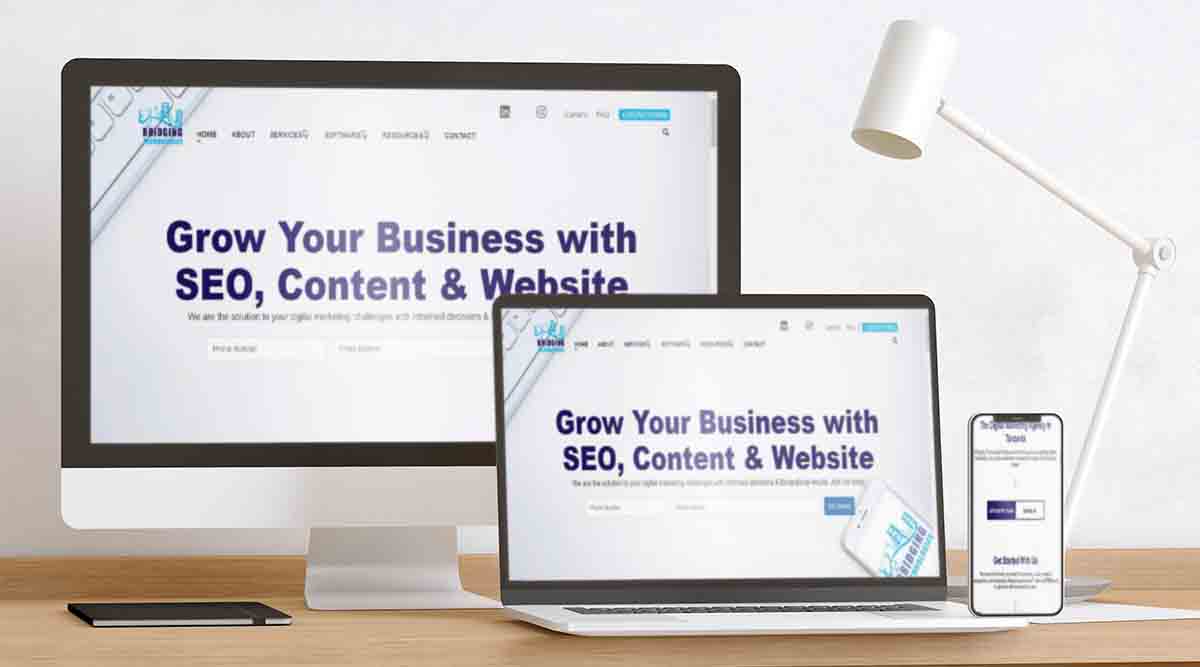 If you don't have a website, how are you going to meet the customers who are now depending on technology inventions like smartphones? A website will help you gain online customers and increase sales, which is the main goal of any business.
Are you're still not convinced? Consider the following reasons why you need a website for your business success from Bridging Technologies a digital marketing agency in Tanzania:
Proven reasons why you need a website for your business success in 2022
1. Building trust and credibility
The first benefit of the website to a business is to boost its credibility. The simple reality is that your clients expect you to have a website.
Customers expect businesses to give online content. This content can be about the company on some type of digital property like what Bridging Technologies does. And more than half of them go straight to the brand's website to learn about products.
According to Smallbiztrends Customers have visited a shop as a result of their online experience in 91% of cases. Customers are utilizing their smartphones and tablets to make decisions about where they want to go and what they want to buy. Customers today are digitally smart and impatient. So, if you don't have a company website, they will go elsewhere without hesitation. That's why you need a website for your business's success.
Including client testimonials on your website is a great approach to amaze your potential customers. To put it another way, having a website is essential for establishing social proof and improving your brand reputation.
2. Beating your competitors
All your competitors most likely already have an established online stronghold. This includes having a modern-looking website, an active presence on the right social media platforms (Twitter, Instagram, and even YouTube), and a local business listing on Google My Business.
Not having a business website in this digital era raises questions in the eyes of consumers. Are you a technological resister? Does your business not care enough to build one? Or are you so cash-strapped that you can't even afford a website? All the things you don't want people thinking about your business.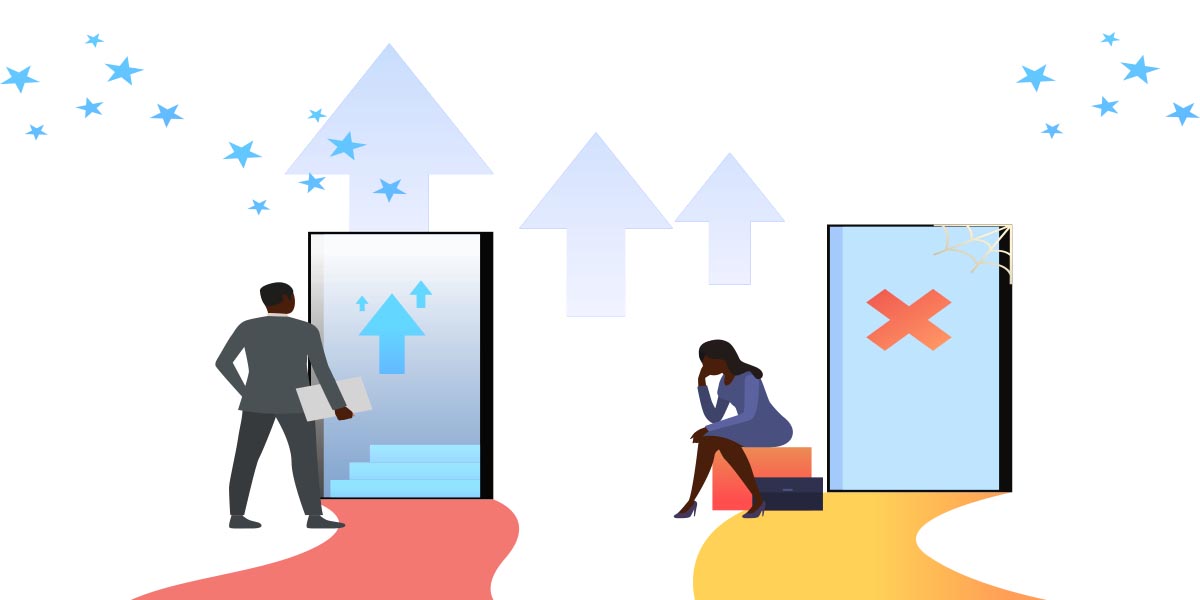 With all the countless choices they have nowadays, your average customer is extremely impatient. If you don't have a decent digital presence like a website, you are losing a huge amount of revenue to your competitors.
3. To promote and sell your goods and services
Many people use Google to view a product or service before purchasing. Your company's website is the ideal place to show your items.  You can also define your services in full detail with superb photographs.
For those who are undecided to choose you over your competitor, you can persuade them with short video lessons or downloaded PDF guides.
Furthermore, e-commerce expenditure grows year after year. People are likely to make purchases online. As a result, you should seriously consider growing your business and beginning to offer online.
4. Collecting data for your business
In an offline gathering client data such as email addresses for lead generation or collecting comments for improvement might be challenging.
You can approach the clients by providing valuable materials like eBooks and asking them to provide their emails.
You've also unlocked another wonderful digital marketing technique which is email marketing. Having your customer's email address will simplify your marketing struggles. You will be able to send marketing messages directly to the clients.
5. Marketing Budget
While huge companies continue to use traditional marketing billboards, they are not suitable for small businesses.
The most important factor is the high cost of running such campaigns. Traditional marketing has numerous main problems, in addition to being too expensive.
Traditional marketing has a low engagement rate since it is a one-way street. You won't be able to interact with your potential consumers directly. On the website, you can interact with the customers through a call to action (CTA). It can be the phone number, a link, or a live chat.
Also in traditional marketing, you won't be able to tailor your marketing content, nor will you be able to segment your customers by industry or age. The benefit of the website to a business is in customer targeting. The use of keywords on websites is a way to target a certain group of audiences.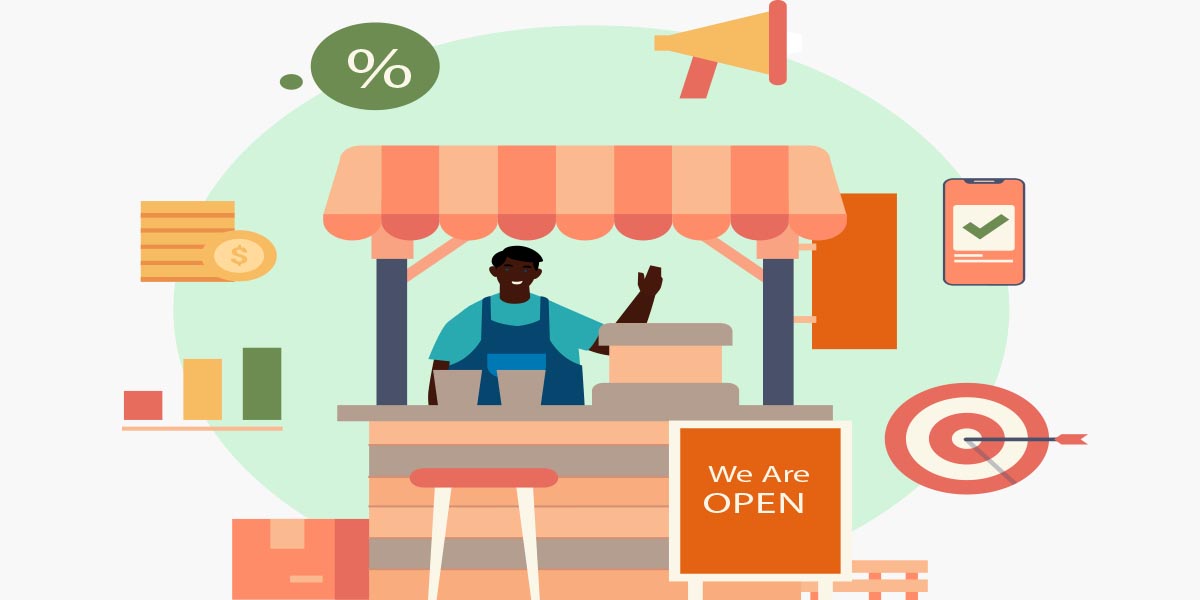 All other online marketing allows you to target the customers you want to reach. For example, list segmentation in email marketing and demographic selection in social media campaigns.
6. People judge a business by its website
What comes to your mind when you hear a certain business has no website? Once the business has no website it degrades the company's trust and credibility. Once people heard about the company the first thing is to go online and search for it to see what does it provide. Good customer service will help you in attaining loyal customers, but the website will create the new one. And this is the benefit of the website to a business.
And what about those who have a business website but no new customers? Look at the design of the website. The website design real impacts the customer generation. People like to interact with a website that is responsive and user-friendly. Evaluate your website design in user experience and SEO aspects.  
Once you're online and have an SEO-optimized website you will have a possibility of appearing in Google search results. This implies that if someone searches for a product or service, your website may appear in the search results. This provides you with the potential to significantly expand your consumer base. You can meet the SEO experts from a digital marketing agency in Tanzania, and have a free SEO analysis.
7. Increase the company working hours
Physically, there is always a time for closing the business activities in a day. But through a website, your company can continue to work nonstop. Means your business will be available at any time. Many businesses which survived in 2020 during the Covid19 are those which had websites. This made it possible for a business to run while they were not in the office.
If your business is closed, people will go to your competitor.  By having an active site, you will be always there serving them. This will bring the results that you missed this year.
It is not too late for you to plan. New marketing plans can prosper your business you couldn't imagine. Don't underestimate the size of your business. All the big companies have started in small size. But plans, learning from their mistakes, and putting effort into understanding their customers is what made them possible.
On the website, you can view the analytics which will show the performance of your website. These insights will help you in decision-making on how to approach your customers, and what they need.
The thing to bear in your mind is that online marketing is quite different from conventional marketing. In online marketing, you need digital marketing strategies that will keep you on track. You can consult a digital marketing agency like Bridging Technologies, and help you with our business website before it's too late.
In any marketing method, there is a struggle. On the website, the struggle is to make the website visible and generate organic traffic.
The good thing is other online marketing like email and social media marketing can help you generate website traffic. Sharing your website links on other online platforms will increase web traffic. Once the website is well designed and has useful materials, people will convert. This proves that a website has the power to make you a sale and build your brand.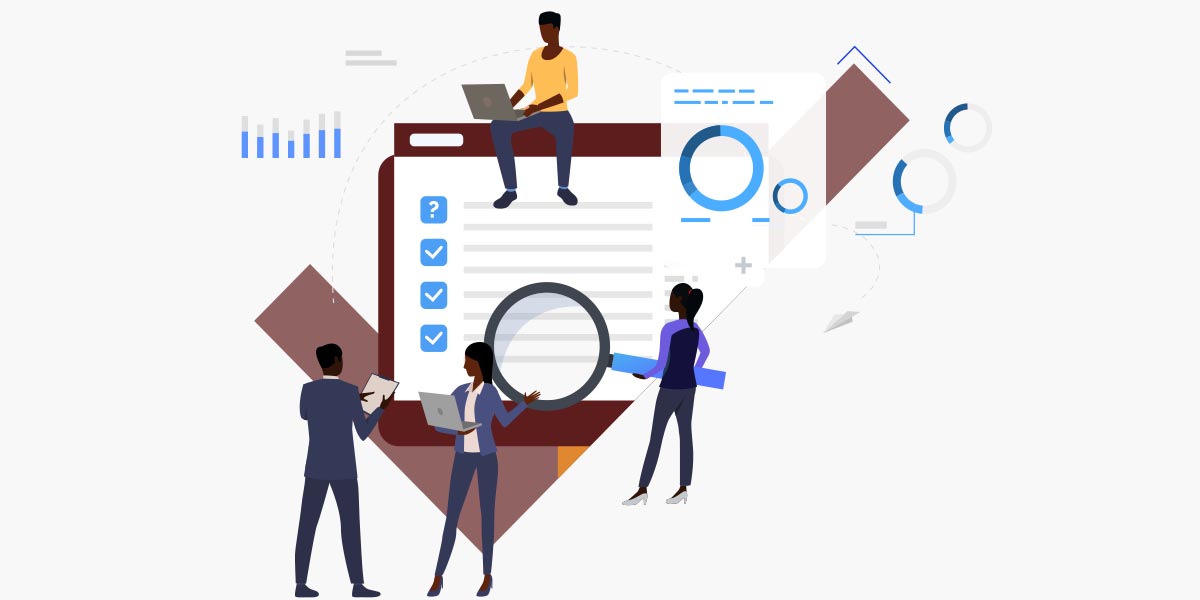 Customers spend their time on social media platforms and you can establish a relationship with them via emails. Remember the importance of providing content to build trust. Once people trust you, it is easier for them to come back and tell their friends about your company.
Tomorrow is near don't wait for the sun to rise again, make preparations today. The competition is high and it is increasing every day. Enter into the competition with the plan, without a plan it is easy for you to fall because you won't have an alternative.
You can improve sales by utilizing the available smart technology. You will provide your clients a reason to buy from your competition if you don't dominate the Internet. Create your buyer persona and use a website to promote your services or products to them.  You never know, 2022 might be a productive year of reaching many customers through your website.
---
About Author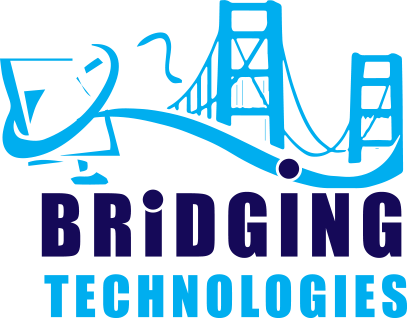 Sauda Salehe is a content developer and digital marketer at BTL, who is passionate about helping others in their digital marketing planning. She is also an email marketing strategist with SEO skills. Sauda is inspired by new technologies and successful digital marketers around the world. Apart from writing, she likes chocolate cookies.