Link building has been a crucial component of search engine optimization (SEO). However, link building strategies have evolved into sophisticated practices in the 23 years that Google has been in existence.
Initially, link quantity was the most important factor. The higher your site ranked on the results pages, the more links it had on the Search Engine Results Pages(SERPs).
Google now prioritizes quality links over quantity to ensure that websites with valuable content are ranked higher. Because of this shift in emphasis, link building has become a time-consuming but critical process.
Quality links are required for websites to rank, but site editors no longer link to a page "just because." Link builders must now concentrate on locating relevant sites for backlinks and providing valuable content to that audience.
Hold on, do you know what backlink means?
A backlink is a link from another website to one of your website's pages.
If you have a valuable page on your site and other sites share it and cite you as the source, you will be rewarded.
Do you know what the reward is? The reward is to rank high on the result page. Link building strategies in digital marketing are the key to a website ranking at the top of search engines. There is a lot of useless information about link building. In this article, we have pointed out the useful and best practices of Link building.
⚽⚽Learn more: 5 Best Essential On-Page SEO Factors You Need to Know.⚽⚽
Backlinks, as previously stated, can add value to your website and help your content rank higher. However, not all links are the same. There are distinctively divided into two: dofollow and nofollow. They appear the same to website visitors. Links are dofollow by default.
However, a nofollow link can be created by inserting a small piece of code known as an attribute that instructs search engine bots not to follow that link. Nofollow links, according to Google, add no value to the website to which they are pointed.
So, to reap the full benefits of link-building strategies in digital marketing, you should strive for dofollow links. Many SEO professionals refer to this as 'link juice.'
Furthermore, it is now common practice to nofollow all external links. If you ask someone to point to your website from theirs, ask them to remove the 'nofollow' attribute so that both of you can benefit.
It's also fine if they don't want to. You may not receive 'link juice,' but your site is still mentioned on their site. It's good for branding and will drive traffic to your website.
TYPES OF LINK BUILDING
There are two types of link building:
1. Organic link building – when you build links naturally, without any paid links.
2. Paid link building – when you build links by paying for them.

Do you think it's important to practice Link building in SEO? Any Idea how it may affect your website?
Google has this to say about link building:
"In general, webmasters can boost their sites' rankings by creating high-quality sites that users will want to use and share."
That is, when employing link-building strategies, your primary goal should be to earn links. Why? Because you have created, great content that, your users want to share, rather than link building for search engines😊. Consider the below aspects as Importance of Link building in SEO.
Increases your rank
Link building is critical to the success of a website because, as previously stated, it is one of the primary ranking factors on all search engines.
Most internet searches begin with a search engine, and the majority of people who conduct these searches click on one of the first three search results.
Because search engines place such a high value on links, it is physically impossible to rank well without acquiring backlinks in some way.
If you have a good website with useful information, people will naturally point to it, and you won't have to put much effort into link building.
However, this only works if people are already aware of your website.
Does your website have a great online presence?
Drives Traffic to your website
Link building can also help your website gain more traffic. Acquiring quality backlinks is not only important to earn higher search ranking but also to help businesses drive more traffic and build a better readership base that will convert into paying customers," says Nandini Sharma of ProofHub.
Higher, link-driven search engine rankings usually result in more clicks to your site (especially if you make it to the first page).
The more links you get from high-quality sites with healthy traffic, the more organic traffic you should see to your website.
You want the content to be relevant to what you have to offer because we already know the reader is interested in the article you linked to (didn't they click on it?). They are more likely to follow the link and explore your site if it is relevant to the content.
💙💙Learn more:  The Best Essential Off-Page SEO factors to Drive Organic Traffic in 2021.💙💙
Good link building also aids in the promotion of your brand. It can help to demonstrate your authority in your field by pointing to relevant content. It can also help to promote your company's expertise as well as the strengths of its goods and services.
You can use link building in many ways:
1. Build links on other websites, where visitors will find relevant content related to your product or service.
2. Create an internal network with employees at other businesses who could write positive reviews about your company online.
3. Ask customers if they would be interested in writing a review for you on a third-party website.
Link Building Strategies 2022
The modern web is full of links, which are the routes between web pages. Google and other search engines use links to determine the quality of a web page, which is why it is important to build lots of quality links to your website.
The first step in link building is to identify where your website links are already, which is known as visual mapping. After you have identified where they are, you can use link-building techniques to increase your links from those sources.
When people think of link building, they usually think of websites that have been purchased to build backlinks. While that is an effective method of building links, it is also the most time-intensive and labor-intensive method.
No matter which method you choose, building links requires time, patience, and a keen eye for opportunity. Do you need help with Link building in SEO?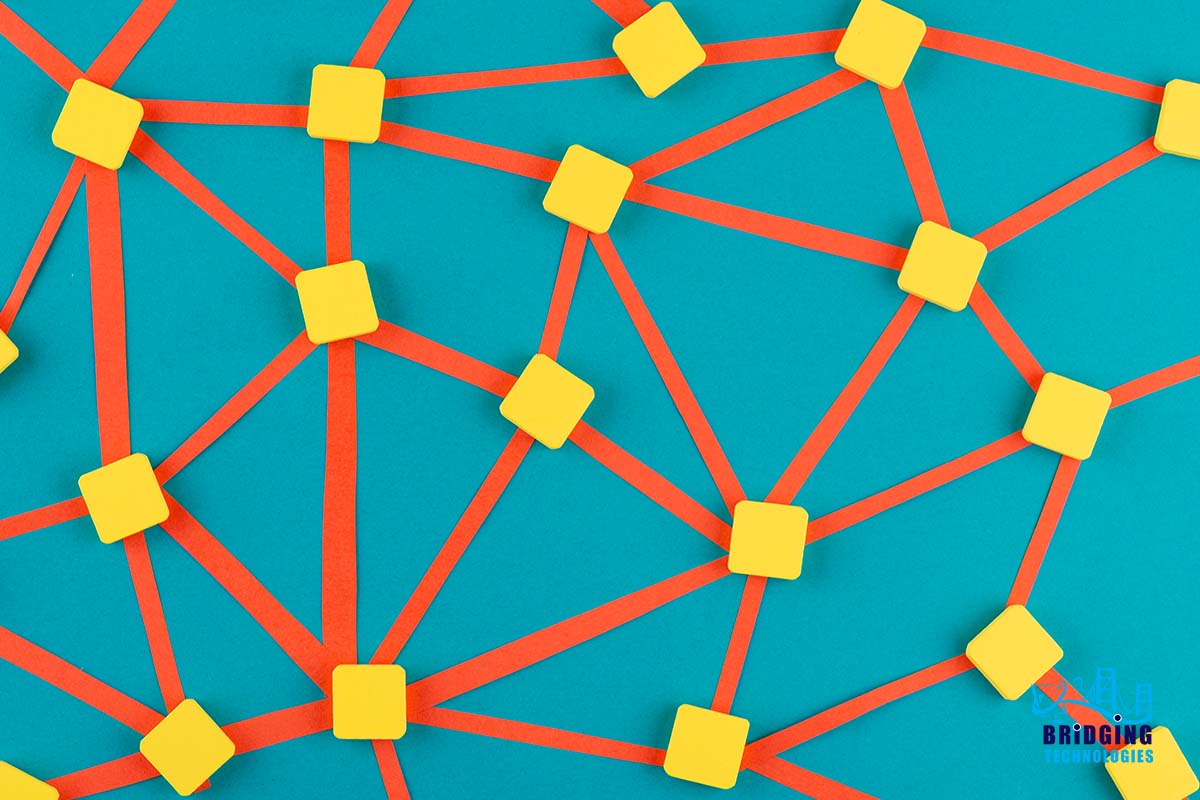 💡💡Please consult Bridging Technologies as one of the prominent SEO and digital agencies in Tanzania.💡💡
Start Blogging
To get other websites to link to your content, you must first have content that makes them want to link to your page. That means you must produce high-quality content. Indeed, it's easier said than done.
However, consider what will appeal to your audience, what they want to know, and what unique point of view you can provide. If you sell products or services, don't just tell people why they should buy them because it's awesome.
Create content that answers a question or solves a problem that your audience is experiencing. If you provide them with the information, they seek, you will not only gain their trust, but you will also gain more links to your page.
You should also consider the readability of your content. Make certain that your pages and articles are well structured and well written. If you need more help creating great content, we have a plethora of blog posts on the subject.
💡💡Read More: Search Engine Optimization: 7 Tips on how to Optimize Your Blog Posts like a pro.💡💡
Ask for guest blogging
Guest blogging helps you get more exposure and make your website popular among professionals. It helps you increase the number of links pointing to your site, which can help you rank higher in search engines. It also helps you boost your brand awareness and credibility as an expert in your niche.
Simple tips on how to implement guest blogging:
1. Before you post:
Research the industry, topic, and keyword that you want to write about. Look at other blogs in your niche and find out what topics they write about, who their audience is and what keywords they use.
2. Write the post:
Make sure that the post is written with SEO in mind from the very beginning. Write it so that Google can easily read it and understand what it's about. The better your content is written, the better your chance of it ranking higher in search engines.
It also gives it a chance to be shared by others who will point back to you, helping you gain more traffic from other websites too!
For more help Bridging Technologies as a digital advertising agency is always available. Schedule a meeting today with the team of experts at Bridging Technologies for the best experiences for your business on SEO services.
List your website on local directories
Local directories are a great way to get traffic, and they can be a great way to boost your rankings on search engines. They're also a great way to establish trust with your customers and build up brand awareness.
There are many local directories available on the internet, but only a few are worth using. Most of them are not very useful for businesses and do not provide any real value for your business. So which ones should you use?
We have a list of prominent local directories in Tanzania that can enlist your business for the best brand exposure.
Do not hesitate to consult us, as a digital advertising agency in Tanzania we are ready to help.
🥰🥰Read More: Surviving SEO in Tanzania: How Google Deals with Local Ranks.🥰🥰
Many directories offer free listings, although some require you to pay for higher rankings and other benefits. For example, if you pay $10 per month for a premium listing on Yahoo! Local, that will help your website rank higher in Yahoo!'s search results than if it didn't have paid listings at all.
Search for competitors' backlinks
Competitor back-linking is an SEO strategy that involves analyzing the backlinks of competing websites to determine the types, quality, and several backlinks required. This aids in the development of a more robust and effective link-building strategy for your website.
Take, for example, backlink outreach. The most effective method of link building is to contact potential referral websites. Analyzing your competitors' backlinks will provide you with a better understanding of the more effective referral websites.
This will allow you to approach them for your link building strategies 2022. Not all backlinks are worth it, so it's best to consider several aspects before acquiring a backlink.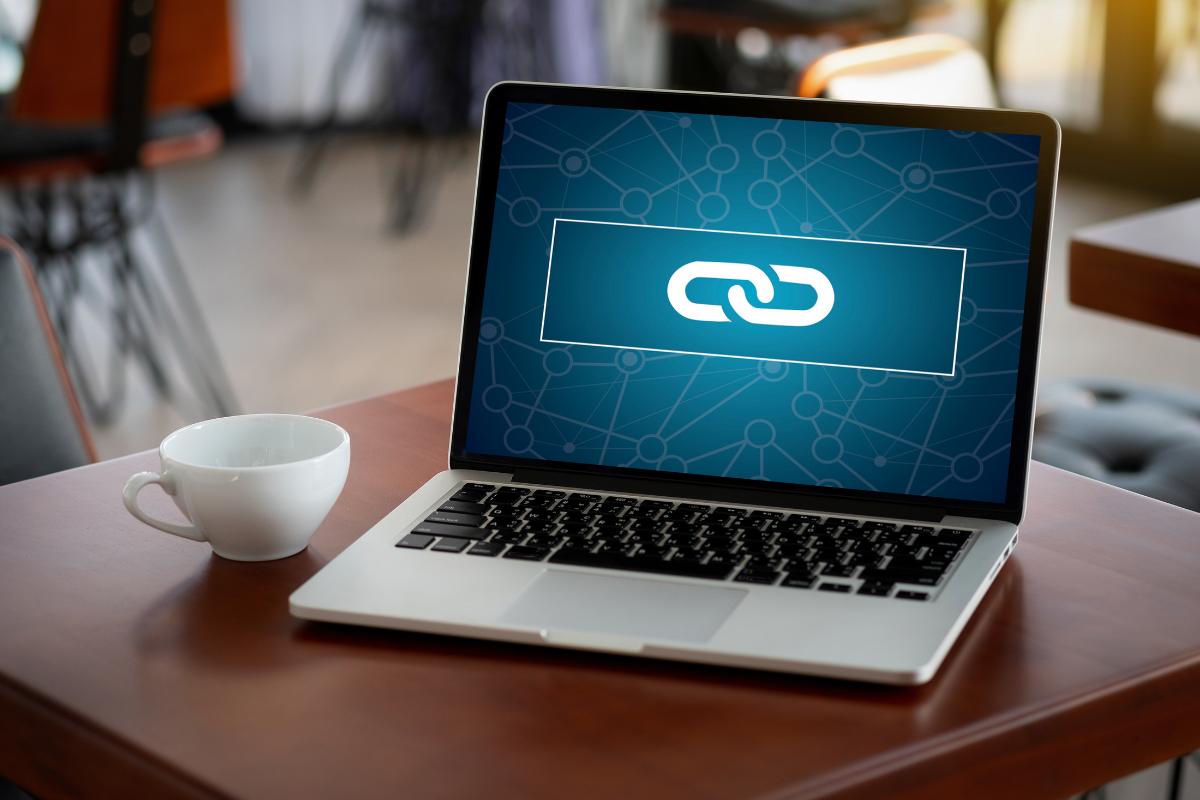 Recover your dead backlinks
Dead links. It is also known as a broken link, which is a jointed element on a web page that, when clicked, directs visitors to a 404 error page.
When a visitor clicks a functional link, he or she is directed to the web page specified in the destination URL of the page. When a visitor clicks a dead link, the intended web page is not displayed. Instead, the visitor will see a 404 error page, indicating that the server responded to the visitor's request but was unable to locate the requested file.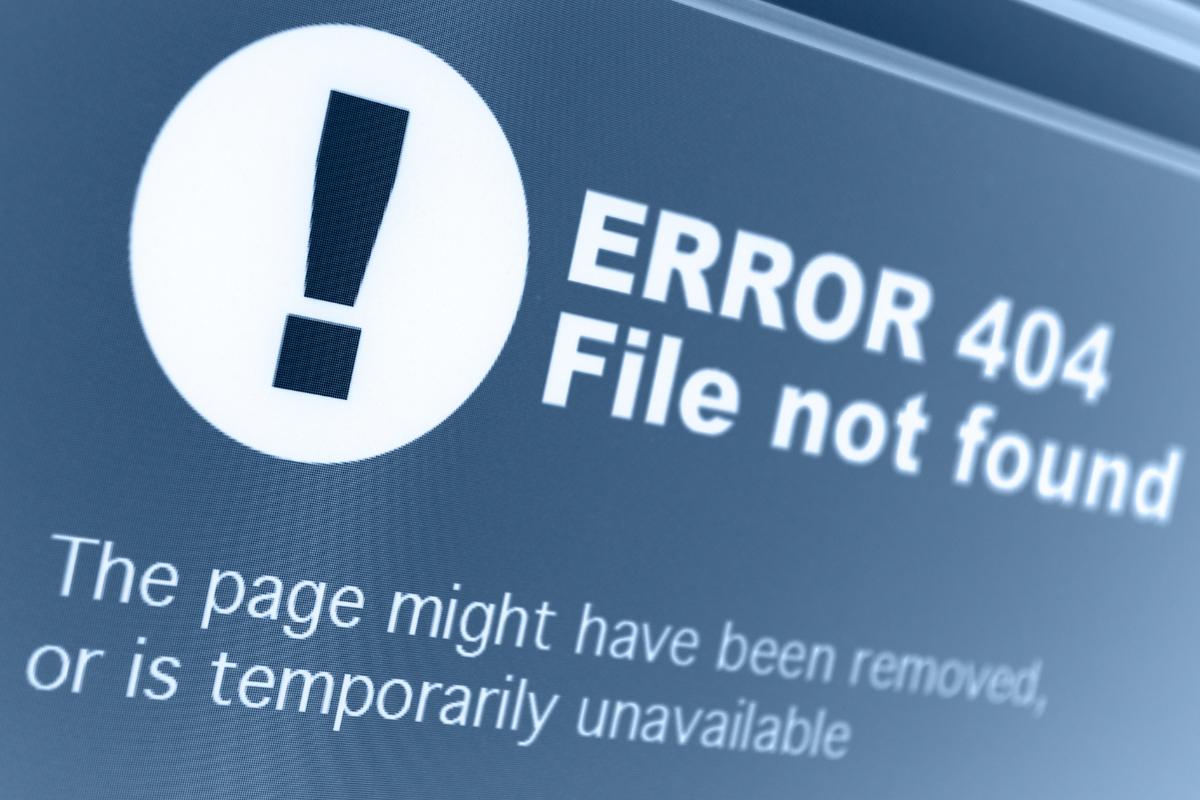 In other words, they direct visitors to a non-existent web page. A dead link can occur in the following circumstances:
The destination URL of the link was entered incorrectly. The web page at the link's destination URL has been deleted, relocated, or renamed. The recovery process needs the assistance of experts.
🥰🥰Don't temporize, choose the best digital advertising agency for help.🥰🥰
Turn your mentions into backlinks
Has your brand been mentioned on the internet?
Great! 😊
The person is familiar with your brand. It's already a relationship. Hold on, do you know how to find out the mentions? When your brand is mentioned online, you have the opportunity to convert that mention into a backlink.
A backlink points from another website to yours. They are advantageous because they are one of the most important factors in improving the search engine optimization (SEO) of your website. In other words, they can assist you in ranking higher in search results, resulting in increased traffic and brand visibility.
The brand mentions can be of several ways such as;
Product name
Service name
CEO name
Company name
The mentions may appear in different places online such as Social media, Forums, Blogs, News sites, etc.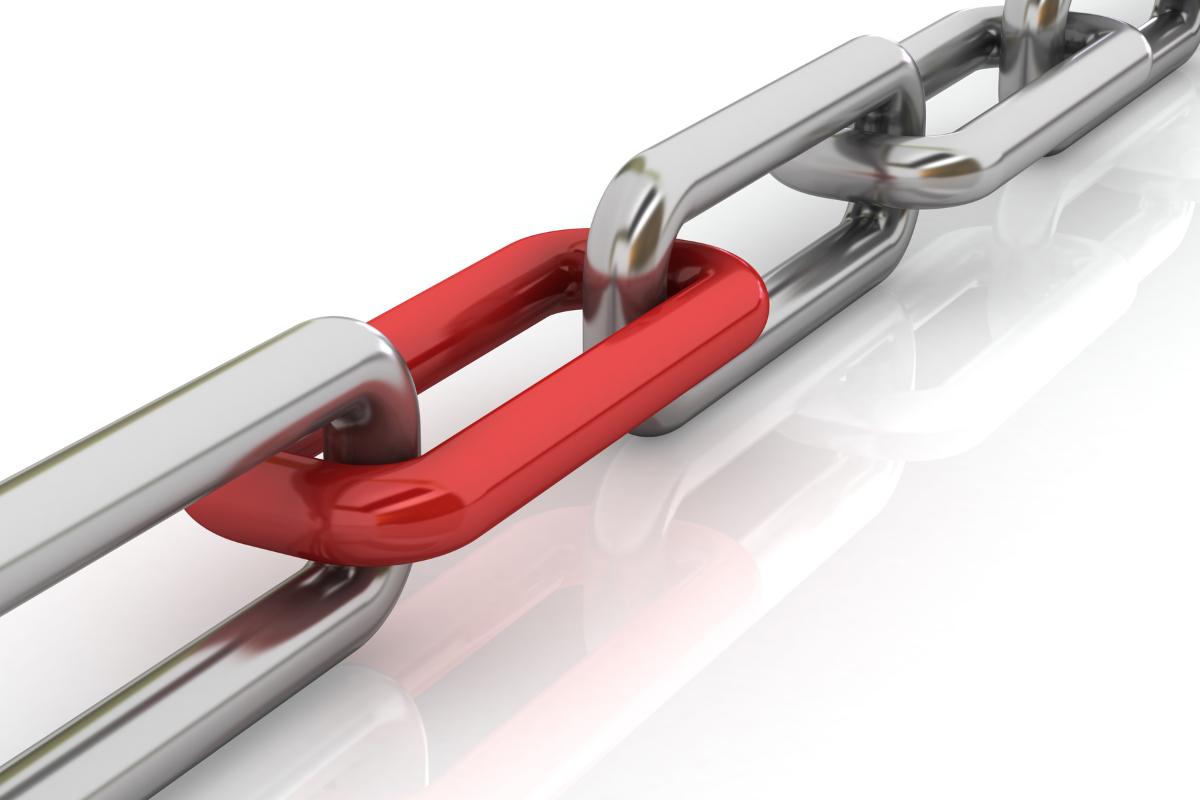 🧭🧭Do you wish to improve your SEO and website visibility? Bridging Technologies is one of the trusted SEO and digital agencies in Tanzania that can easily help you with Link building in digital marketing 2022.🧭🧭
Consider Bridging Technologies for Link Building in Digital Marketing
Link building is a simple concept: you share content with other websites and blogs, then they link back to your site. The problem is that the internet has become wider and there are so many ways to share information.
Do you know what the goal is? There are two options on how to work upon it.
First, choose the most trusted digital advertising agency in Tanzania to handle the work.
Second, Use efficient link building strategies in 2022.
The future of Link Building is still bright as the star. Throughout the article, we were able to articulate the importance and types of link building.
It is one of the most important disciplines in digital marketing. It can help you to increase your website traffic, leads, and sales. It will also help you build an authority site, which will increase your search engine rankings over time. The sad news is it's impossible to create concrete strategies for specific link-building techniques since they are constantly changing based on Google's update schedule.
So, to maintain a fresh perspective on different link-building strategies, the best practice is to simply try new things and adapt them when you need to. We may still be standing strong on some of the strategies up above in 6 months.
After all, that's exactly what Google wants; a constant stream of new sites, new content, and most importantly SEOs adapting and adjusting as rank factors change. If you're having trouble with how to improve your digital marketing strategies, Bridging Technologies can help.
Contact us today since we are the best digital advertising agency. We can assist you using our experts' extensive experience in natural link building.
---
About Author