Our daily lives have become dependent on the Internet, whether it is work, shopping, or when we interact with friends and family.
Businesses in Tanzania have a great advantage by taking their business online. Apart from other digital platforms like websites, social media has proven to be the best platform for increasing sales in 2021.
Some product-based companies have taken advantage and they are doing their best, with Instagram. Now the real estate business is officially online and doing great with real estate social media marketing.
Before the spread of social media users in Tanzania, the real estate business depended on cold calling and traditional marketing. Now property buyers have gone from Yellow Pages to Google and social media.
Real estate used the radio and billboard ads around the cities to advertise properties. But now the whole industry relies heavily on social media marketing. Every company tries to enter its business online. Whether the business is a sole or large enterprise.
Now people use social media to watch photos and videos to find their ideal home. There's no better move for realtors to do than to do the same, to get their business "out there" on various social media sites.
If you are a realtor, you understand how social media has a big impact on building trust in your client base.
Even though social media is a key lead generator for real estate companies, the majority of them fail to optimize their online efficiency.
Bridging Technologies is a digital marketing agency in Tanzania. We can help you identified the failures and help you with real estate social media content ideas.
Perhaps you're a new real estate agent looking to establish a presence online or you could have already taken that step forward. But you don't feel like you're having much of an effect.
Could you be doing it the wrong way? There are common social media marketing mistakes that you need to know and avoid.
It's simple to optimize your presence with the right real estate social media strategy. To achieve great results for your real estate brand.
Here are 7 tips that will help you step up your real estate social media marketing.
Real Estate Social Media Marketing Strategies That Will Bring in Customers
1. Focus On Quality Content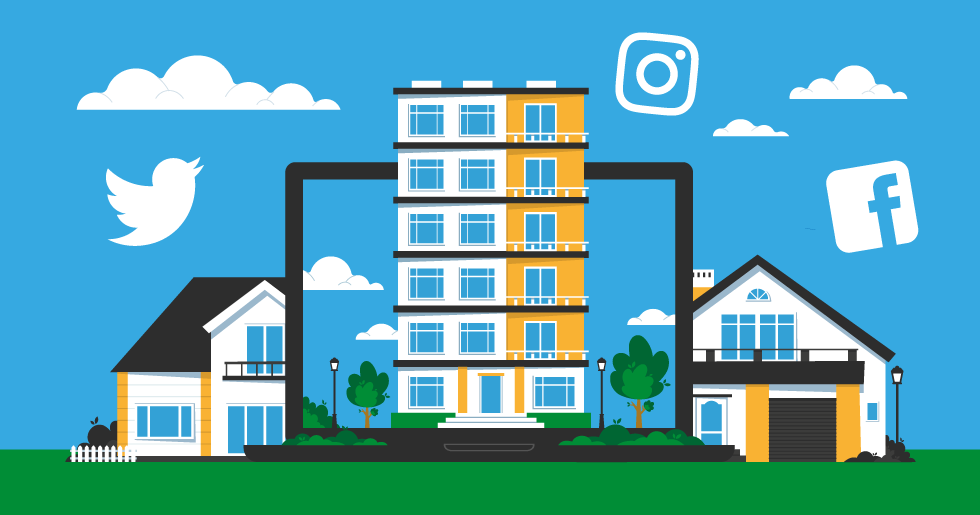 The customers need real and valuable information that will help them in decision-making. That can be solved by posting quality and valuable content on your social media.
A customer needs a reason to make your property his or her dream house. You have to be a teacher to educate your customers through content. If you be a salesperson and focus only on sales, you will not help the customers fulfill their dreams. Focus on helping people achieve their goals instead of what you can get out of them.
The content will also help you increase your page followers. As you share valuable information you will be able to capture the attention of the prospects.
There are many real estate social media content ideas that the realtor can use for real estate social media strategy. The content can be new listing, helpful news, and real estate tips. Also videos of home tours or neighborhood guides, and real estate client testimonials. Don't be afraid to be a fun meme, also it can be great content to keep your customers engaged with your page.
Every post matter to your social media presence. The content can help you build your brand awareness, brand reputation and drive lead into the property, but all you need to accomplish that is valuable, engaged, and quality content. Bridging Technologies is a digital marketing agency in Tanzania that can help you create a quality content strategy for your business.
2. Post Consistently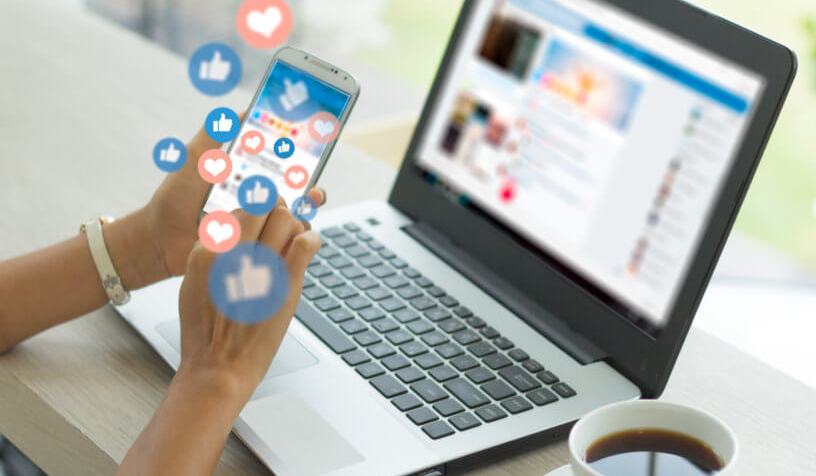 Consistency is key when it comes to success with real estate social media marketing. Not posting every day on social media is okay, but not posting consistently is not. The page has to be alive to attract new buyers and followers. The active page shows business presence and increases trust for your company.⁠
Is social media giving you stress to post every day?
⁠Don't worry, you need to find a schedule that works best for you and stick with it regularly. The real estate social media content ideas can be scheduled by looking at the best time on each platform. You need at least to set a goal of few posts a week on more popular platforms like Instagram and Facebook.
A single post cannot determine whether you receive a lead or not. You should utilize social media to increase brand awareness and have your audience identify real estate with you and your company.
Once you find a good balance in the amount, you can post for different kinds of content. You need to schedule out each day's posts for each social media channel and make sure that you stick with it.
3. Chat with your followers.
The house buyers need a quick response to make the decision. Customers will like to know more about the neighborhood than the property itself.
You need to be prepared for this outreach, respond to the inquiries, and take advantage of the opportunity to start a dialogue with followers who may be in the early stages of the buying process.
If you want to build your follower base as a real estate professional, you need to make sure that you establish a genuine bond. This is a connection between you and your audience.
To do so, you must be constantly aware of all comments, mentions, and responses and that you respond to them promptly and appropriately. People prefer social media over any other form of communication because it is an easy and speed means of communication.
Respond to readers who leave comments on your social media platforms in a timely and respectful manner. You may also face negative responses or almost irrelevant respond. Don't feel obligated to reply to people who make insulting remarks.
As you start a conversation with your customers, you create a funnel for your customer to pass through. Start by creating awareness to them, it will help you in the customer journey.
It is very important to respond to your customer's remarks. Because if they don't get the support they expect, they are likely to share that unpleasant information with the people in their networks.
Bonus Tip: Social Automation is useful to practice is to automate your social media efforts. This includes the instant response to the comment section.
4. Use the Right Real Estate Hashtags to Optimize Your Content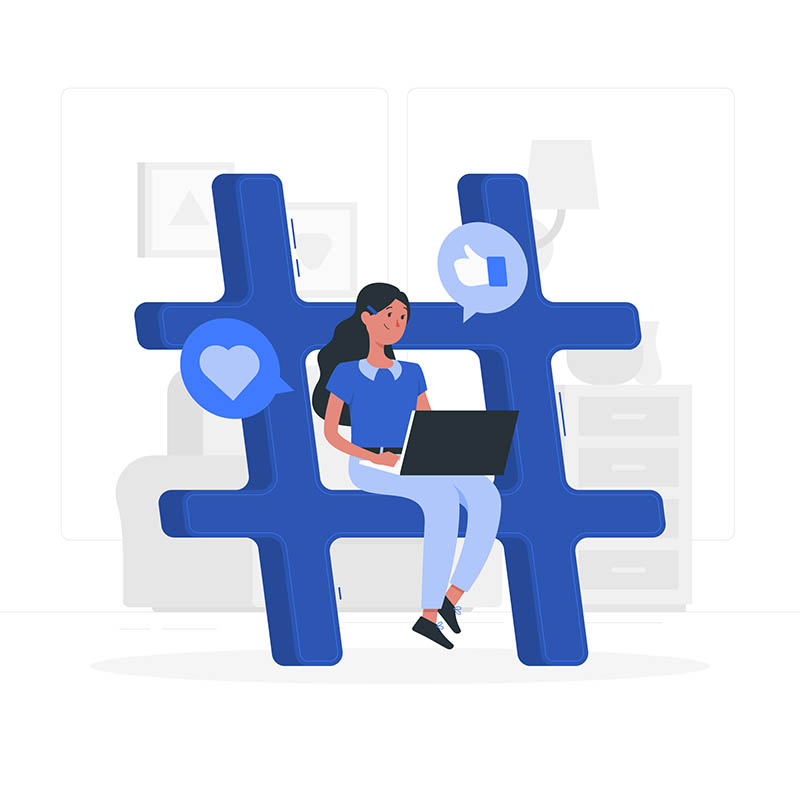 Hashtags have grown from just a way to tag tweets into an optimization tool.
Hashtags can be a great engagement tool when used correctly. You need to learn to identify the right hashtags to leverage in your real estate posts for social media.
Using them correctly results in increased engagement and more exposure which results in lead generation in your real estate business.
For example, according to Agora pulse, Instagram posts with one hashtag got 70% more likes.  The post gets 392% more comments than the posts without hashtags.
Hashtags have different functions depending on the social media platform that you use. You need to know how to choose the right social media app for your business growth.
By knowing how to utilize hashtags on each social media site can help you increase your engagement. Real estate agents do use hashtags in their social media marketing efforts. They don't always know how to get the most out of them.
There are dos and don'ts in the use of hashtags. First do not use too many hashtags in the same post. Second, don't use so many hashtags within your explanation text. Let see an example.
"Luxury apartment in #apartmentmasaki.  Don't miss this #premiereaustinproperty.  #Masakiarea is ranked as one of the premier places to live…" 
By doing this your caption will not be clear on what you want to explain.  Lastly, do know the hashtag requirements of each platform. Example Facebook 1 hashtag results in the most engagement while including 10 may decrease engagement.
Bridging Technologies can help you in strategies your social media marketing plan. Contact us
5. Create Realtor Ads to Generate More Leads.

Social media has a massive number of active users. It also has access to makes advertising on the platform incredibly cost-effective when done right.
In social media advertising, you may tailor an ad to a specific audience in a specific location when promoting your real estate. You may also segment your audience by household income, spending patterns, relationship status, age, gender, and other factors.
You may build amazing ads that appeal to and connect with a certain audience using these sorts of targeting options. It can be the ideal target market for your growing real estate firm.
For example, Facebook has different types of Ads like a carousel and multi-image advertising. These are ideal for advertising open homes and real estate listings. It allows you to show off stunning photos of a home to potential buyers.
6. Share Your Real Estate Success Stories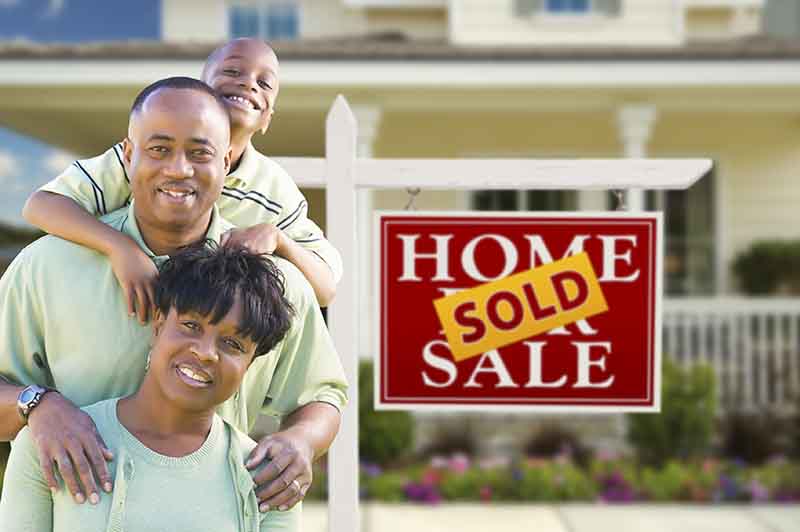 These days, no one buys something without reading reviews. Customers like to evaluate previous clients and making them easy to make the decision.
Positive reviews may influence a potential client to become a customer. That's why having them on your social media sites is crucial. They give them even another reason to believe you're the best candidate for the position.
It doesn't mean every time you close a sale, you must post it but you can post few deals. It's important to put some hints about them in the social media. As it helps your brand gain trust and confidence. The more people witness you purchasing and selling, the more likely they are to trust you when they need your services.
User-generated content has a higher level of trust than brand messages. So, in addition to posting, encourage your customers to record a video testimonial. These are far more effective, especially for house buyers and sellers who are entrusting you to help facilitate the largest investment of their lives.
8. Make Video Part of Your Realtor Strategy
Videos remain the most popular among real estate content ideas. Video content is great real estate posts for social media. According to a Hub spot study, 83% of consumers would share a video. This shows how video content is important and relevant in social media today.
Real estate video marketing may help you stand out from the crowd. It builds relationships with potential house sellers and buyers and eventually sells more properties.
By including video into your real estate contents ideas you can boost your lead generation efforts. However, for the video to be a successful real estate marketing tool, you must first create the right sorts of videos and then effectively promote them.
Unlike photos which can be edited through different tools, videos show reality. You need to include video into your real estate social media strategy. You can also learn more about how to create a social media strategy with easy steps.
Conclusion
The importance of real estate social media marketing in the development of a successful real estate firm cannot be overlooked. As social media grows in popularity, it will become even more important for you to maintain an active presence across all channels.
All realtors have to include social media in the toolset. Thankfully, now it is not difficult to use as before. When you use the ideas above to begin your real estate social media marketing, you'll be able to attract a larger audience, engage them, and generate more leads.
All you need is to keep track of which platforms, campaigns, and topics perform best for you. As long as you keep tracking your analytics and tweaking your strategy, it will gradually get more effective. This optimization process never ends, but the payoff increases over time.
Bridging Technologies is a digital marketing agency in Tanzania, which can help improve your sales through social media.
Contact us to outrank your competitors
---
About Author