Do you know how your customers see your company?
You don't, right? It is important to understand how customers see, feel and engage with your brand.
To attain the greatest level of success for your business, you must pay close attention to how customers see your business. It is known as brand reputation. A positive reputation opens the door to new opportunities and gives you unrestricted access to your target audience.
In a business, we have an online and offline audience. One unhappy offline customer will speak negatively to only 5 to 6 people about your brand. But in the digital world environment, one unsatisfied customer will tell thousands of people.
So, the online world has a lot of effects on the brand. Today customers view brands' reputations through online platforms such as search engines, review sites, and social platforms. In this article, we are going to explain why is brand reputation important for your business growth.
But first of all, to understand the importance of reputation, you need to understand what reputation means.
Brand reputation is simply how a brand (a person or an organization) is viewed by people.
A great brand reputation affects a consumer's choice to purchase a product.  In a digital era, building a positive brand image starts online almost in every firm. You can learn more on how to build a brand reputation here.
Online reviews have an impact of 67.7% on purchasing decisions.
Nowadays, your online reputation relies on review sites. Consumers, for example, need to read an average of ten reviews before they believe they can trust a local firm.
If you want your company to be successful, you cannot neglect online reputation management. Online reputation management is the process of monitoring how consumers perceive you and taking strategic action when necessary to improve your brand's image.
Reputation management is an ongoing procedure. The procedure helps you to remain on top of the public's mind and solve negative issues as they arise.
Brand image has such a strong influence on someone's purchasing choice. As a company, you must keep an eye on your online reputation.
When you have a positive reputation, it influences consumer purchasing decisions. Customers' interest leads to increased sales. A bad reputation can hurt sales and customer retention.
Reputation takes time to build and moments to destroy. It is subjective, but it was created with a clear strategy to manage how your company is perceived by others.
There are several tools and tactics you can use to assure your brand's protection in 2021. This blog post will speak on the importance of brand building for your business.
Bridging Technologies is a digital marketing agency in Tanzania that can build and maintain your brand reputation.
Why is brand reputation important for your business?
Let's take a deeper look at the importance of brand reputation. And why even a branding plan will be a waste of money and resources if the reputation factor is ignored.
1. Trust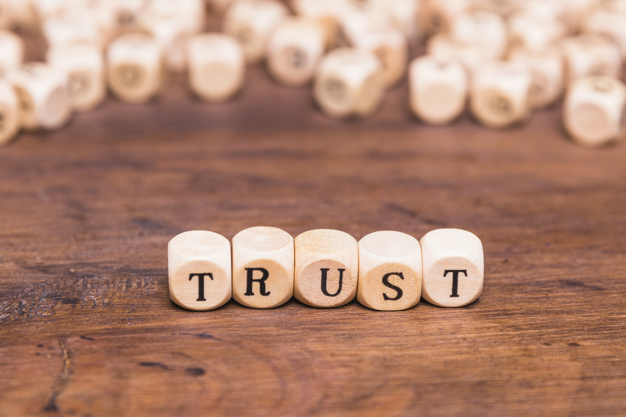 Trust is a critical issue for everyone at the moment. Trust is of equal importance when it comes to business.
In today's world, it's hard not to worry about your online reputation. Trust is a critical issue for everyone at the moment and is the foundation of any long-lasting business. By building your online reputation, you will build trust with the customer.
Having a powerful and favorable reputation is the factor that existing and potential consumers create.  They trust that the brand will survive, endure, and deliver all its promises.
Furthermore, the client always acquires products and services from a well-known company. The brand that is within his or her social circle.
Failing to build trust decreases customer loyalty and can damage a company's revenue. Reviews from a trusted source are the best way to gain the trust of potential consumers.
Considering online reputation is critical for marketers. You need to know which channels to use and how to work social for your advantage. Also understanding the importance of a good review will help to build a brand's vision.
Customers today have access to a wide range of analog products. That is why is brand reputation important to make sure you get online customers.
They consider the overall behavior of the brand and the method it uses to gain its trust. And unlike several years ago when customers were pretty unsure about a new product, nowadays technological changes can make a new brand look more credible and trustworthy. Sometimes even more than the well-established competitor.
2. Increase sales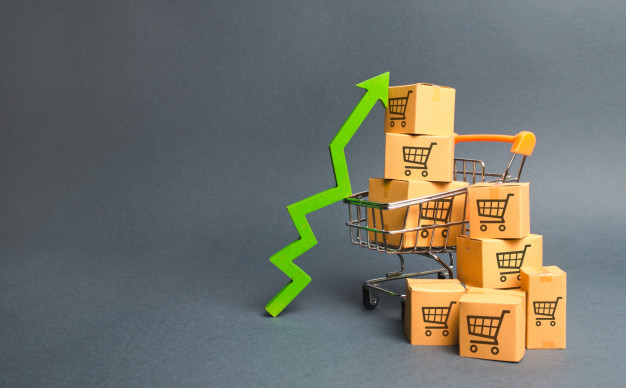 Brand reputation is significant in increasing sales for a business. When a business personalizes the experience for customers, they emotionally engage with you.
A strong brand reputation enhances client trust, which boosts sales for your company. The importance of the brand building is most visible in sales.
In a digital world, the purchasing process starts with research on online platforms such as social media and search engines. Thus, the brand you build online plays a part in creating interest in a customer.
Also, the online reviews about your product play a great role in the customers' purchasing decisions. By managing your reputation online, the process of buying decisions will be easy for the customers.
These brand impressions play a vital role in attracting more potential customers as they are speaking out the brand's users' voice.
Customers share a similar way of thinking about a certain product or service.
They always ask the same questions: Is the product worth my money? should I promote this brand to my friends? etc.
From these questions, you will understand the importance of brand awareness.
🔥🔥 Bridging Technologies offers a free consultation on how to build your brand reputation. Contact us 🔥🔥
3. Business Development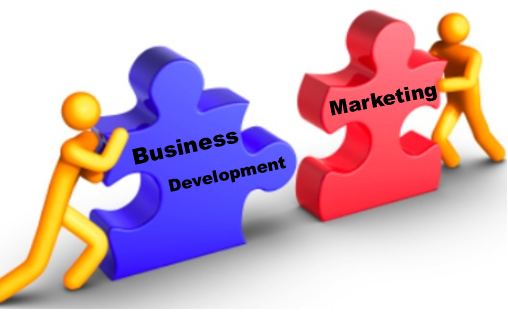 When it comes to business development, reputation becomes a crucial factor. A strong reputation reflects product/service users' overall impressions.
The business management would pay attention to the customer's review. From the reviews, companies will be able to plan and navigate their next steps in growth based on this input.
Reputation is a major contributor to sales and, so, profit. According to the World Economic Forum, a quarter of a company's market value is related to its reputation. 87% of executives think that reputational risks are important than other strategic risks. That's not something you can ignore.
This growth could be venturing into new markets in new territories. Also, in exploring new possibilities for a new product line for both domestic and international consumers.
The importance of reputation is growing, too. Online reviews are now a key part of a brand's business model. 69% distrust traditional advertising.  The majority will take online peer reviews in good faith as reliable, authentic, and more real.
Customers are seeking social awareness in the brands they purchase or the companies they get services from.
4. Customer's Loyalty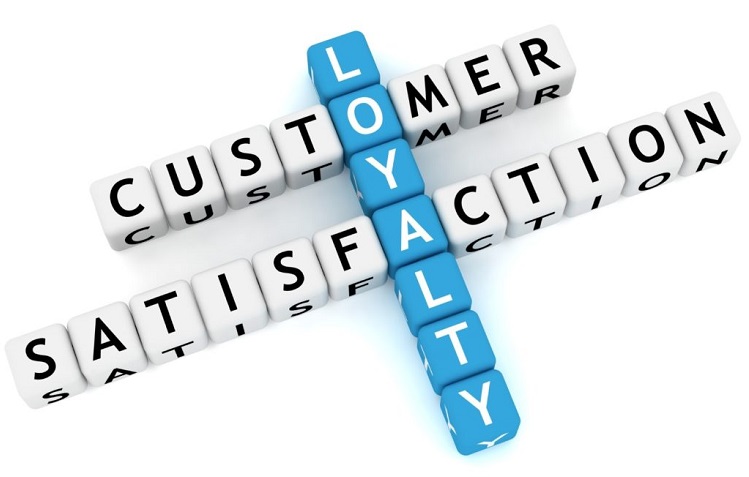 The most important component that is generated by reputation is customer loyalty. With the countless product provided by the free market, the customers expect a certain level of effort from a brand to guarantee their loyalty.
A well-planned loyalty program may assist you in retaining and attracting new customers. Also reducing risk, and increasing profitability.
When you acquire client loyalty, the customers will refer your brand to others. Recommended customers are more loyal, profitable, and have no doubts than non-recommended customers.
Those who have trusted your brand will buy more than new ones. They will buy items and services from the same brand or shop again and again.
A study says that existing customers are 50% more likely to try new products than new customers. 
The loyalty of the customers in retaining customers shows the importance of brand awareness.
5. Competitive advantage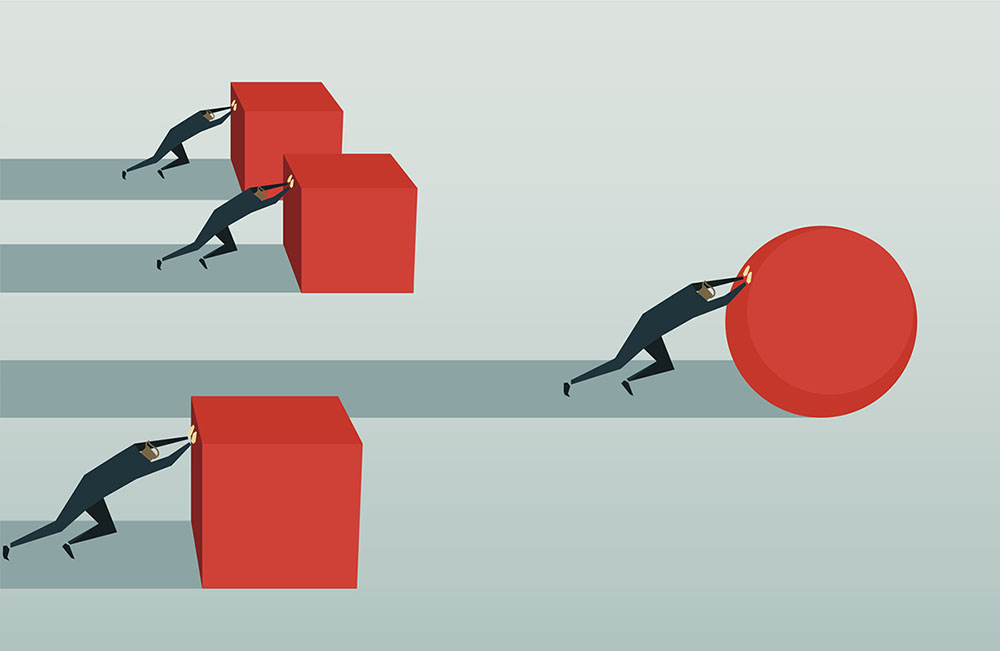 Do you understand how you differ from the competition?
Having good products and services can help you get customers. But what about getting customers to choose you over your competitors?
You might have a great product or service but reputation has a competitive advantage.
The importance of brand awareness seen in the competition. There are many brands in your niche. To make a customer choose you, reputation plays a great role.
Reputation has a strong psychological impact on rivals. It may either disarm them or cause them to reconsider releasing a new product.
The current market is very challenging, standing out from the crowd requires a strong reputation. It is a free advertising tool to create interest in the customers. It is important to consider not just how customers perceive a brand, but also how rivals perceive it.
It is one of the importance of brand building for your business. Building a strong reputation requires expertise. Bridging technologies is a digital marketing agency in Tanzania that can build and maintain your brand reputation.
Best Practices in Brand Reputation Management
💡Excel at content marketing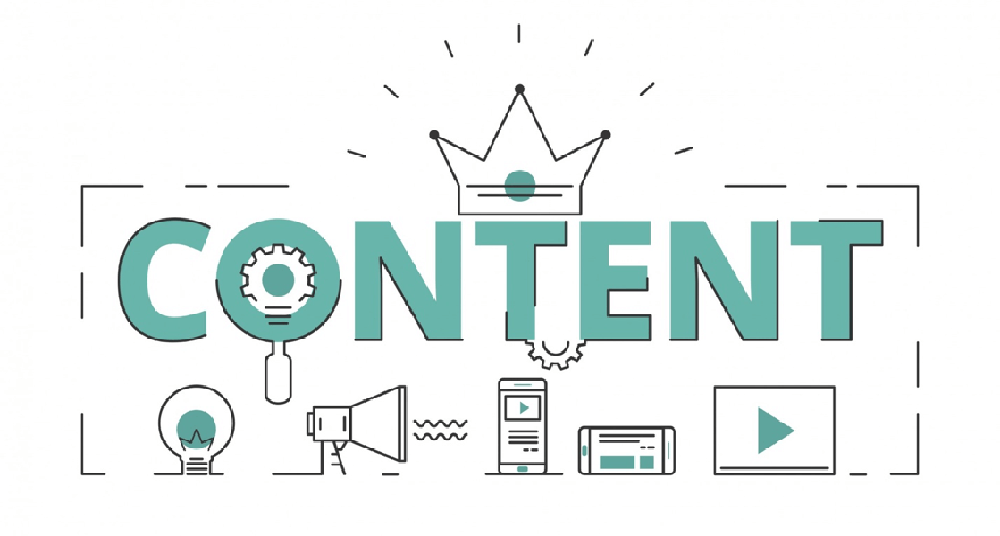 Content marketing is an essential element of successful brand reputation management. Creating content that solves common problems of your audience, builds a bond between the brand and customers.
The content produced should be more of creating value rather than sales-oriented content. You can produce blogs, infographics, videos, and eBooks. The best way is to provide content with a value, that will make the audience learn or get an insight into what values your business provides.
When the content spreads, your audience can share it with their family, friends, and peer hence expand your presence.
Your reputation depends on how people perceive your business. Through the content you produce, you can create a brand tone that the audience will perceive. They should always be polite, informative, professional, and correct.
If people see that you focus on empowering customers rather than squeezing money out of them, your company's reputation will skyrocket.
Content marketing needs the expertise to create a great strategy. Bridging technologies is a digital marketing agency in Tanzania that offers content creation services.
❤️‍🔥Contact us for a free consultation on how to create content for your company and also building your brand reputation.❤️‍🔥
💡Increase social media engagement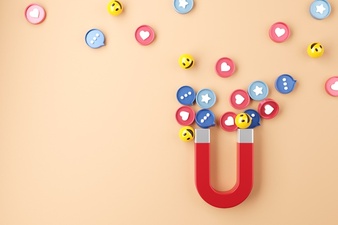 There are now more than 3.6 billion people using social networks across the globe. This is one-third of the world's population.
It's logical to prove that social media plays a huge role in brand building. The importance of engaging your audience on social media will continually increase.
An active social media presence can be a key driving factor behind an improved reputation. Social media allows you to see comments, understand competitors, respond to questions, and increase your brand's presence.
Keeping in touch with your customers online will build good relationship with them. Great customer service is the perfect way to get testimonials and promote your work.
The more you engage with your customers, the more you build your brand.
💡Personalize your customer interactions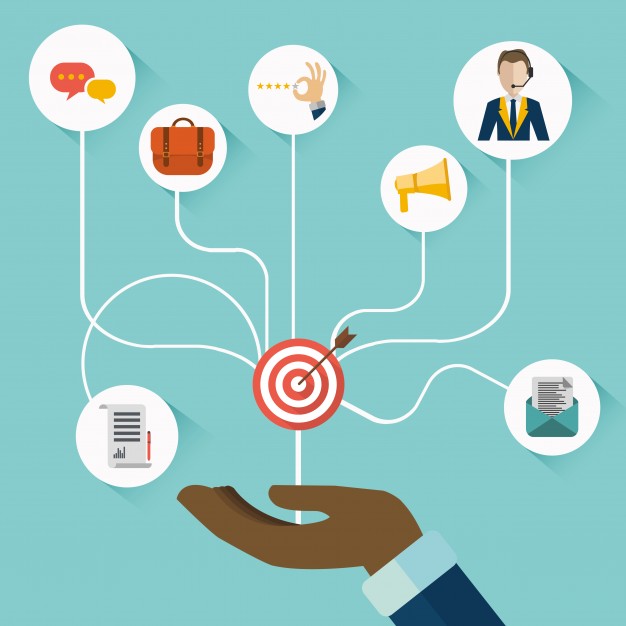 There has never been a time when customer experience was more important than it is now. Customers nowadays demand genuine bonds with businesses that make them feel valued. It is not enough to treat customers with respect, they expect your organization to understand their requirements and provide the products and services they desire.
Customer experience is becoming important. The customers always discuss their experience with the brands. These discussions are adding to the positive effects of brand reputation.
Customers expect a personalized experience when they deal with a business. According to a report from Epsilon, 80% of customers are more likely to make a purchase when businesses provide a personalized experience.
Personalization improves the customer's experience, helps to drive sales, and increases customer loyalty.
Personalized outreach makes clients feel valued and aids in the development of a relationship with them. This increases brand loyalty and consumer satisfaction while also helping to strengthen your reputation management efforts.
💡Produce customer testimonials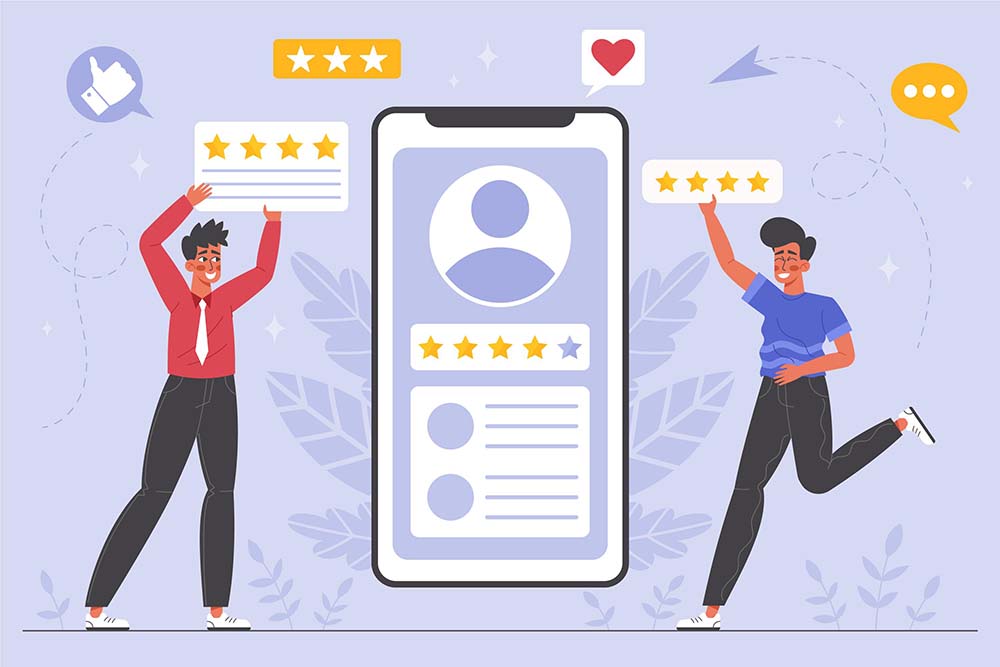 Now more than ever before, customers use testimonials to decide between doing business with you or your competition.
Customers place much more trust in products that are recommended by friends, family, or colleagues than the brand messages.
Developing customer testimonials and success stories, allows current customers to share their positive experiences with their peers.
Testimonials are also the best way to tell the market how your product is great rather than advertising. The customers are more likely to listen to the other customers than the brand. Testimonials are adding further to brand reputation benefits.
Customers use testimonials to evaluate your goods or service before making a purchase. Prospects want to know how well your product or service works. Customer testimonials give them confidence that their purchase will be worthwhile.
If you don't utilize testimonials on your website, you're passing on an inexpensive, and simple reputation-building strategy.
Conclusion
When it comes to maintaining your online reputation, you should focus on ensuring that all of your online platforms represent your image and values.
All the information on your online platforms should be up to date and consistent. In case of any changes, the profile has to be updated.
Not every brand is 100% perfect, do not expect to receive all positive reviews from the market. You have to respond to negative feedback immediately with actionable solutions.
The best way is to create the best user experience for your customers from start to finish. Any online discussions that mention the company or any negativity should be tracked. Customer experience is becoming important. The customers always discuss their experience with the company. These discussions are adding to the benefits of brand reputation.
It is important to understand that making consumers happy, helps build a strong reputation. After you build it, you have to maintain it to survive in a market.
---
About Author