Who denies the fact that we are in the digital era?
No doubt, nobody denies that.
Precisely, your business should adopt the new transformation in tech.
Have you done that?
If not, please schedule a meeting with our digital marketing expert.
To leverage your business.
If yes, then you should never miss out a POS software to manage your clients.
Do you know what POS is?
A point-of-sale system, also known as a POS, is an all-in-one tool that can help your business run smoothly and efficiently.
It combines several aspects of your business into a single user-friendly solution.
Statistics show that in 2020, the market size value of POS software reached $9.3 billion. It is forecasted to hit $18.1 billion by 2027.
POS systems are used in brick-and-mortar retail stores, restaurants, and e-commerce stores. They're required for a variety of tasks such as payment processing, inventory management, and sales reporting.
All essential functions of the point-of-sale system are to help your business activities.
In this article, we will talk about how important is a retail pos system. The key features of a point-of-sale system for your business.
Importance of Retail POS System features
There are numerous advantages and to running your retail business.
It's whether you run an online store from your living room or have multiple physical locations.
Here are the top advantages of retail POS software, and the pos features in demand ranging from faster checkout to inventory management:
Affordability. A modern cloud-based point-of-sale system is incredibly simple to use.
The software is usually hosted in the cloud, and the hardware is plug-and-play.
In addition to being simple to set up, the devices are also simple to use. Touchscreens and user-friendly interfaces make it simple for employees to learn.
Bonus: 😉 Bridging Technologies, a digital marketing agency in Tanzania has splendid retail POS system features for your business.
The checkout process is quick. Fast checkout is essential whether you're selling online or in a store.
Customers become dissatisfied when they have to wait in long lines, and shopping cart abandonment is caused by time-consuming online checkouts.
A POS system can help prevent these scenarios because POS terminals process payments faster than cash registers and can accept a variety of payment methods. If your business utilizes a mobile POS system, employees can ring up customers on the spot, and salesclerks can check stock and place orders for customers in seconds.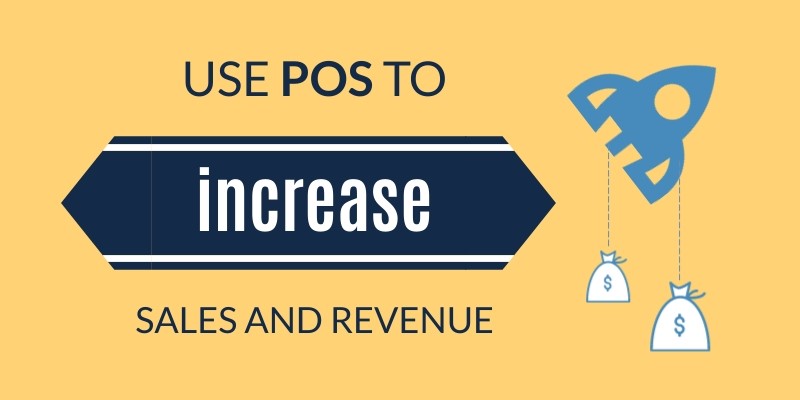 Simplicity in order management and inventory tracking. A retailer's cash flow is everything. It limits the amount of inventory you can order and the number of promotions you can run. A point-of-sale system automates many inventories management processes across multiple stores. It can automatically notify you when your inventory is running low. More advanced tools automate ordering and identify sales trends. A POS system also helps to reduce excess inventory by tracking what sells and what doesn't.
Payment acceptance has been expanded. To increase sales, you should accept the payment methods that your customers prefer. Some people use credit cards, while others use debit cards. Furthermore, contactless payments and digital wallets are becoming increasingly popular among customers. Select a POS system that accepts all of these payment options.
Improved business insights. POS systems collect a lot of vital information for you. They can tell you which items are selling well, which are not, and when the best times of day or week to do business are. POS systems can detect trends, reorder inventory, and assist you in forecasting, and they provide data in real-time, allowing you to react quickly.
Increased data security. It is your responsibility to safeguard your customers' payment information.
A single breach can easily spell the end of your company.
When you use a cloud-based POS system, you don't have to worry about the security of your server because your data is securely stored in the cloud.
All you have to do is create strong passwords and, if available, use two-factor authentication.
Read more on: Benefits of POS system for your business.
The Key Features of a Point-of-Sale System
A retail POS software should have prominent features to satisfy the needs of the user.
The software should have a multitude of functions of a point-of-sale system such as inventory management, report tracking, etc.
In this article, we have outlined the key features a point-of-sale system should have.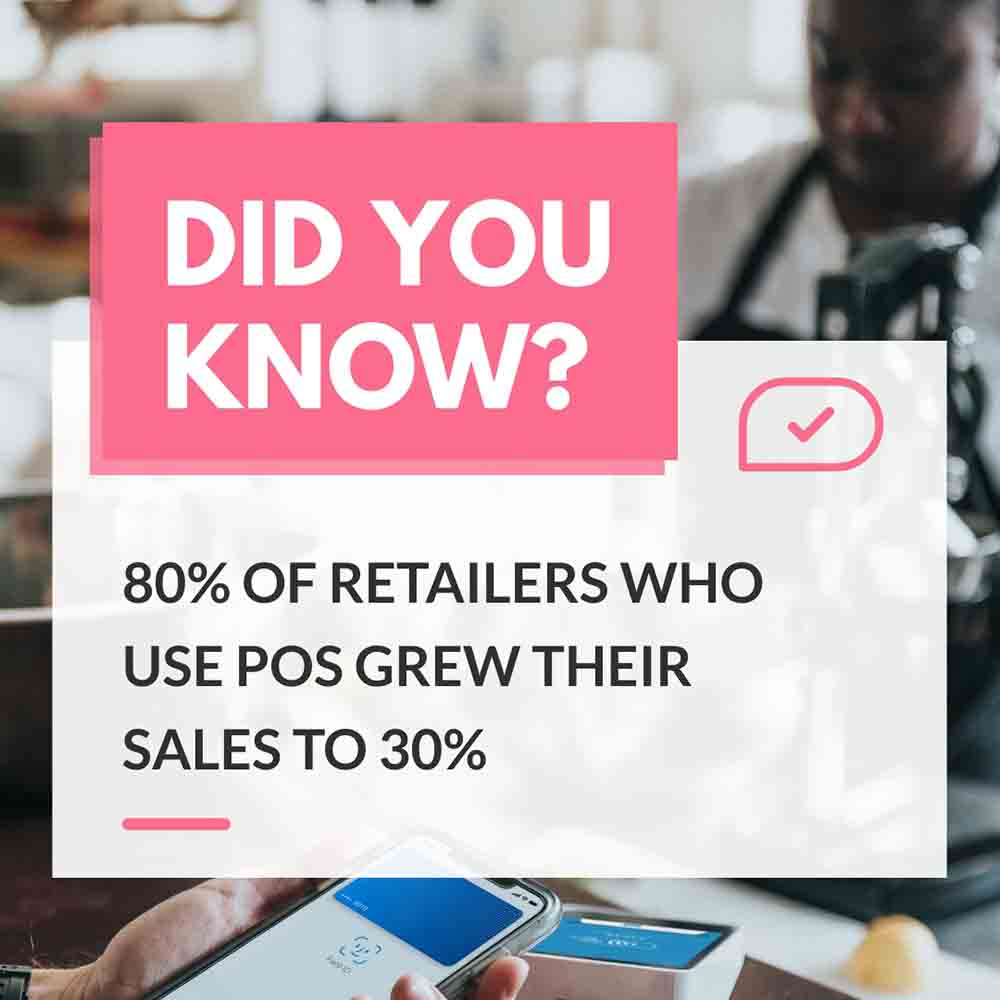 Report tracking
Retail POS system features require reporting tools because retailers need to know not only their sales but also which products are their best sellers (with the highest margins) and worst sellers (low margins). Having access to hourly transactions and product movement will allow you to adjust your purchase orders accordingly.
You can also use reporting tools to see the effectiveness of your promotions, your top salespeople and customers, and purchasing trends. You can determine which days, times, and seasons are busy and slow, allowing you to optimize staffing levels. Many reporting tools allow you to apply filters, such as a time frame, to narrow down exactly what you're looking for.
Product management
Purchasing equipment for your company is critical. This is why a POS system is useful for properly managing your supplier purchases. It allows you to keep track of all orders that you have placed.
Some POS software includes an open API that allows you to communicate directly with your supplier. When you place orders from your POS system, you will be able to view all of your invoices for those orders in your POS system. These parts of a pos system allow you to keep track of items ordered from suppliers. When you buy equipment from a supplier, you will receive an invoice with all of the details about your purchases. This includes the products purchased, the quantity, the description, the cost, and other details.
This part of a POS system enables you to plan your future purchases as well as the minimum number of products you require for your store. This allows you to have better control over your purchases. Also, to keep the right amount of stock in your store to minimize losses.
Suppliers and customers management
It is possible to record your customers' information in your system by using a POS system.
It could be their name, phone number, purchases, e-mail, or anything else. You can gain a better understanding of your target market and customer groups.
This helps to collect customer data (for example your new or loyal customers).
Inventory management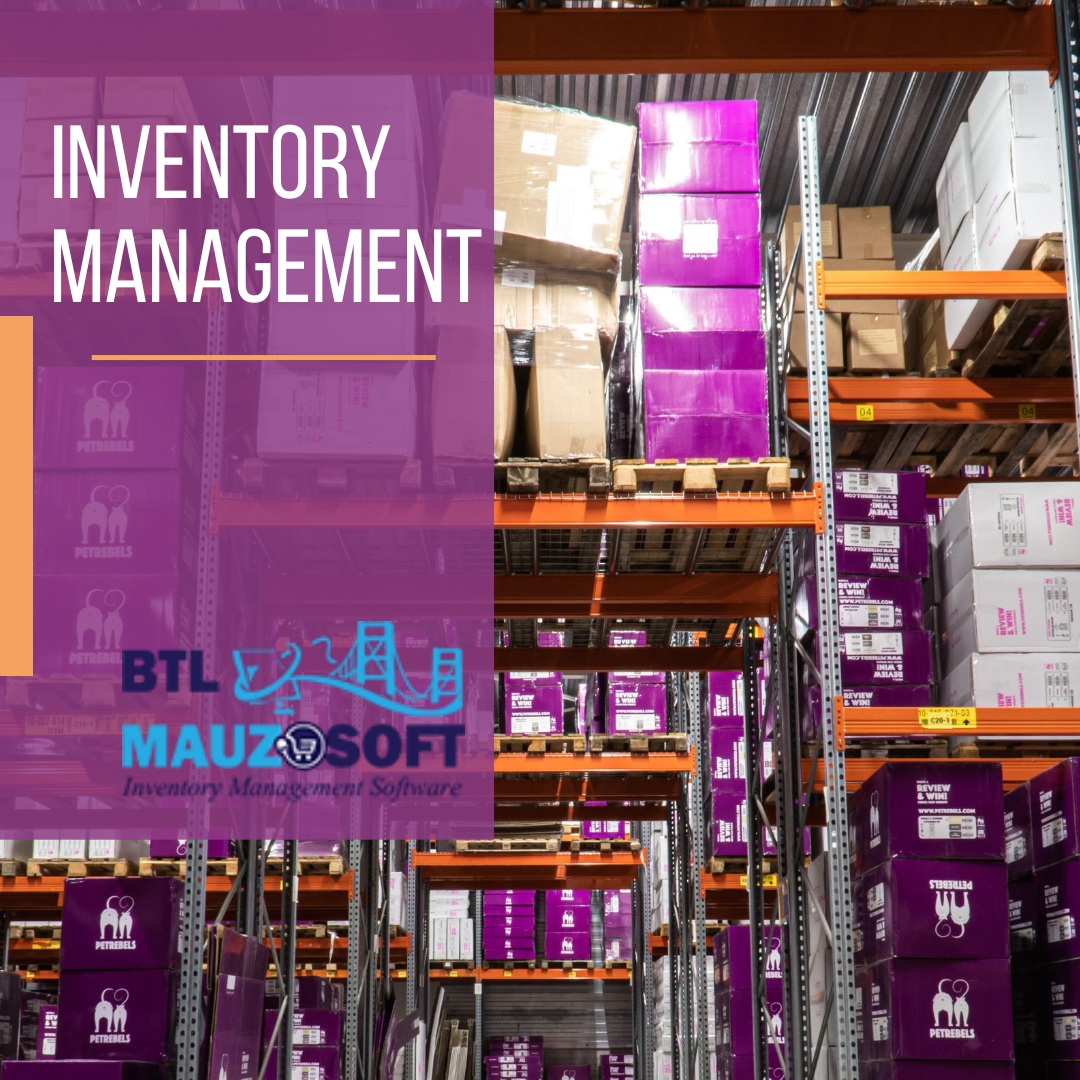 One of the greatest functions of-point-of sale system is to keep the record.
The ability to track inventory in real-time is one of the best POS features. Business owners can track their supply levels quickly and efficiently by integrating business orders with online and in-store purchases. Businesses can save money and avoid mistakes when ordering from their suppliers by tracking inventory in real-time.
The sooner you get your products into your POS system, the sooner you can sell online and offline. Bulk product imports are when you upload all of your products at once into your POS system. This way, you won't have to manually upload them, which is time-consuming if you sell a lot of items.
"There is so much insight you can get from the data collected by the POS," said Alex Barrotti", CEO of TouchBistro.
You can send promotions to your customers to encourage them to return to your store more frequently or to build customer loyalty.
The system can assist you in tracking each customer so that you can offer targeted promotions.
Proper customer information management enables you to thoroughly understand your target customers.
This helps to make more informed business decisions.
For example, Bridging Technologies may decide to use a pos system to track their customers and suppliers, which helps with monetary analysis.
Invoice Management
All of your invoices can be recorded and grouped using point of sale software. In a business, there are several types of invoices to manage, and it is critical to be able to distinguish between them. Depending on the software, you can find invoices for purchases, sales, repairs, rentals, consignments, and other transactions.
Simple invoice management is critical for your accounting operations. It demonstrates that you sold a product or service.
The invoice includes vital information for the buyer.
The pieces of information are transaction value, the number of goods sold, the description of the goods, and so on.
Manually carrying out this follow-up would be difficult. As a result, the point of sale allows you to issue invoices, record purchase information, and sell much faster than you could manually.
Point of advice: One of the best functions of a point-of-sale system is to manage your invoice 😊
Staff/employee management
Without tangible data, optimizing employee time can become complicated. It can be easier to manage your staff and optimize their schedules with a POS system.
A POS system, such as BTL Mauzosoft, will show you sales per employee, hours worked, and sales per time slot. With this data, you can see which employees are performing well, which are not, and when the store is busiest. It would be easier to create schedules, optimize employee time on the floor, and provide ongoing training if this information was available.
It is critical to consider training your employees to teach them how to use POS software. When choosing POS software, it is critical to ensure that training is available. Some businesses provide training for you and your employees, while others do not. The BTL Mauzosoft Team, for example, always provides remote training and may even provide on-site training in certain circumstances.
Bridging Technologies is far most the best digital marketing agency in Tanzania.
Give us a call and we are always happy to serve you.😊
Ease of Access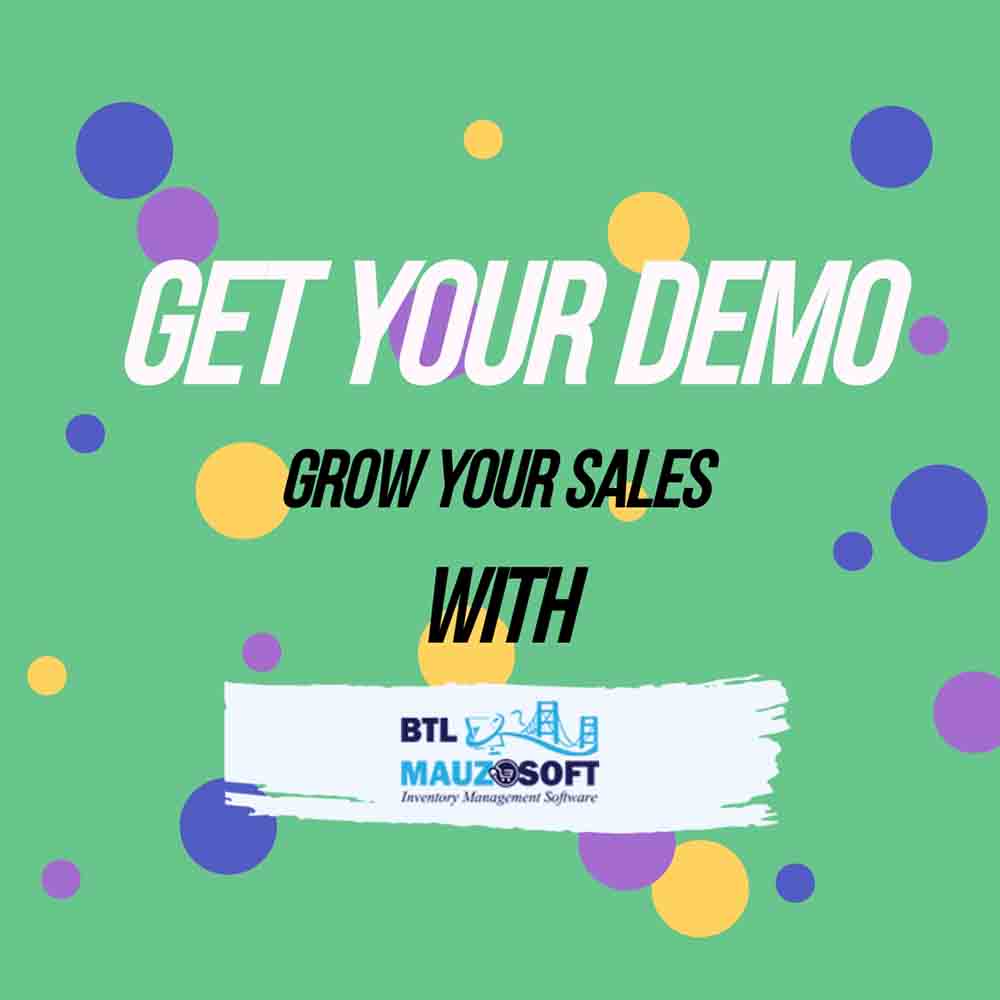 Some POS systems are cloud-based, while others are installed on-premises with a local server. However, the POS installed on-site is vulnerable to a variety of risks, including data loss, difficulty tracking inventory, the risk of errors, and others. BTL Mauzosoft is a cloud-based point of sale that allows you to consult your data from anywhere and with greater security.
By logging in to your administrator account, you can access your data at any time and from any location with BTL Mauzosoft. Even if you are not in your office, you can monitor the activities of your company in real-time. Furthermore, your data is better protected against natural disasters such as floods and fires. This enables you to manage and control your operations even when you are not present at your store.
How great is that!
Access your business everywhere you go at your fingertips.
Take time to go through BTL Mauzosoft and move your business to the next high levels.
Time-saving
Who doesn't want to save time?
Almost everyone wants to save time.
Time is Money.
Well, if you can save time then
One of the greatest POS features in demand is TIME-SAVING.
You are more likely to save time in-store if you use a point of sale. Several features of the system can assist you in reducing the number of operations.
As previously stated, the software can assist you with inventory management, orders, purchasing, customer management, and other tasks. Some POS features can even carry out actions automatically. For example, the production of real-time reports or the minimum number of products to keep in stock. These features can help your business save time.
The software can help you with these various management tasks and reduce your workload.
Low stock Notification.
Oh My God! I ran out of stock; I didn't know that. ☹
Imagine you are a business owner you faced that.
It bothers right?
The miracle is seen on some parts of a pos system.
A POS system makes it simple to keep track of your store's inventory. It enables you to manage your inventory in real-time and see how many products you own over a given period.
The low stock notification gives you time to plan for the next stock.
Low stock notification is one of the pos features in demand.
The best POS system should be able to give notifications.
BTL Mauzosoft has a great feature of notifying if you ran out of stock.
That's a beautiful piece of reminder. 😀
Don't plan to miss this awesome software.
CONCLUSION
To wrap it up,
When looking for the best POS system for your company, there are several factors to consider. You should consider your company's needs, the amount of money you're willing to spend, and the software and hardware components it will require.
Let's begin with your business. If you run an e-commerce retail business, you'll need a very different solution than if you run a restaurant. An e-commerce company, for example, will require a point-of-sale software features to process sales and manage inventory.
A stable and reliable point of sale system is essential for running a profitable business. If you want to accept payments from your customers, you'll need to install a POS system.
However, POS systems are much more than just payment processing systems. They can add significant value to your company by assisting you with inventory management, employee logistics, and customer brand loyalty.
Retail technology does not have to be threatening. The future is now, and technology can make running a business easier than ever.
To discover what BTL Mauzosoft can do for your business' schedule an appointment, with the trusted digital marketing agency in Tanzania to handle out all tiresome work for you.
---
About Author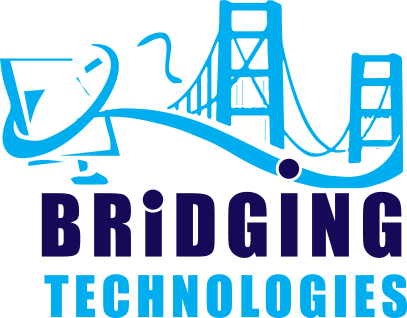 Enthusiastic Digital Marketer and Web Developer who is eager to contribute to team success through hard work, attention to detail and excellent organizational skills. Clear Understanding of SEO and web design is what my passionate skills lies on. I dedicate to provide basic awareness to anyone interested on digital marketing. Am a Passionate and highly resilient person...and much more motivated working on a team,.