Digital marketing refers to a wide variety of marketing strategies and tactics to reach customers online. It allows people to promote a brand and transform the marketing industry.
Digital marketing is time-consuming. For most business owners with little time, managing the world of digital marketing is a challenging task.
You may have a marketing team but it may not have the experience in digital marketing strategies.
You will need to hire a digital marketing agency to manage your online marketing activities.
With the rise in the number of digital firms in recent years, finding the correct one has become difficult. Some organizations are inexperienced in the job.
Failure to choose the right digital marketing agency will make you invest more with zero return. Not only that but you will also:
Hurt your brand image, which is costly to heal.
Lose the customers who will no longer trust you.
Declare that you are a loser and give the chance to your competitors.
There is a lot of work that goes into running successful campaigns. From creating websites to writing blogs and social media posts.
The level of knowledge needed to run a successful campaign increases as technology keeps improving. You need to choose a professional online agency to handle your digital marketing needs.
Hiring a digital marketing agency will have the following advantages:
✔️Help you to get focused expertise
✔️Your team will have more time to focus on other tasks.
✔️The agency will help you remain consistent
✔️You'll manage your budget more easily
✔️Agencies can provide extra support when you need it
✔️You'll keep up with technology better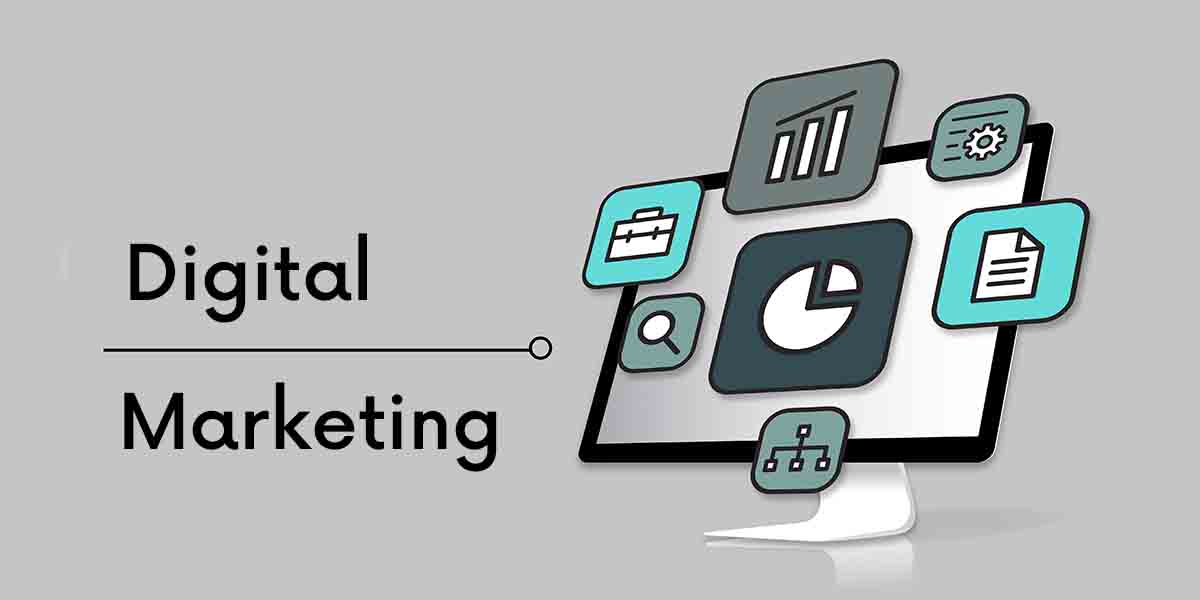 Before looking for a company to help you, you should learn the common types of digital marketing.
Types of digital marketing
Digital marketing consists of various marketing tactics, which are used to reach customers online.
It has changed the promotion's activities and allowed the business to develop a brand identity online.
It is one of the most significant types of digital marketing. Because content is the basis of almost every other form of the digital marketing campaign.
To operate successful campaigns, you need high-quality content for all digital marketing activities.
The content you make can be used for various purposes like, entertaining, educating, or inspiring. And it can be in form of infographics, texts, images, videos, podcasts, and even webinars.
According to MarketingEvolution 86 percent of B2C marketers say content marketing is key to their strategy.
The types of content you develop will be determined by the aims of your campaign and the demographics of your target audience.
Search engine optimization
Search engine optimization is one of the crucial types of digital marketing for your company.
It is the process of improving your website content to attract more organic visitors from search engines such as Google.
Typically, this procedure entails highlighting specific keywords.
SEO isn't only about increasing the amount of organic traffic to your website. It's also about enhancing the traffic's quality, by publishing material on themes that are important to your target audience.
The eruption of social media is very high as many people update everything on social platforms.  Many companies are also deploying social media to reach customers.
You should know that not all businesses are suitable for all social media platforms. You have to choose the right social media apps depending on the nature of your business.
For example, for the B2B (Business To Business) companies, LinkedIn is the best app because it connects different brands in professional ways.
For the B2C (Business To Customer), LinkedIn might not be the right app for them.
The buyer persona will be the guide for selecting the right social media app for promotions.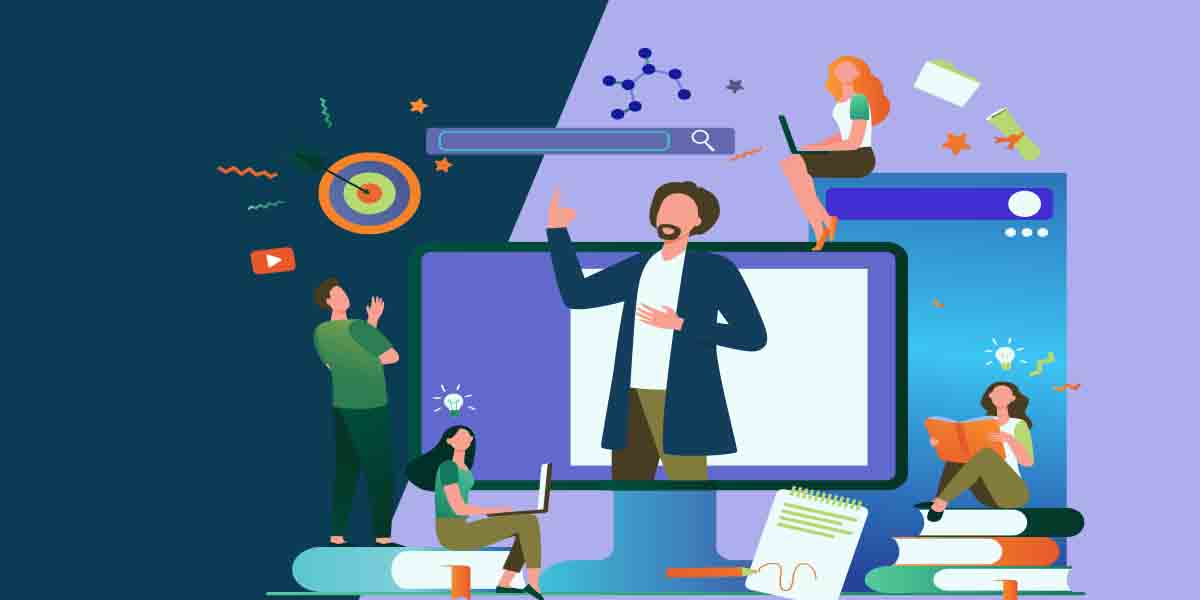 An email campaign is not simply a cost-effective way to increase visitors to your site and increase sales.
According to CampaignMonitor, email marketing has an average return on investment of $44 for every dollar spent.
You'll need to segment your contact list once you've built it up if you want to get the most out of your email campaigns.
You'll be able to send more targeted messages to your subscribers once you've segmented your list.
Setting up nurturing campaigns is another approach to use email promotions for your small business.
Email nurturing campaigns allow you to keep the relationships with your leads and customers going strong.
Pay-per-click (PPC) is an online advertising technique in which marketers pay a fee each time their ads are clicked. This means buying visitors to your website and not earning them naturally with SEO.
One of the most common types of PPC is search engine advertising. When someone searches for a term relating to their company offering, it allows marketers to bid for ad placement in a search engine's sponsored links.
For example, if we bid on the keyword "online advertising Tanzania, our ad may appear at the very top of Google when people search for it.
This is the type of advertising in which a firm pays third-party publishers to send traffic or leads to its products and services.
Affiliates are third-party authors who are paid a commission to create new methods to promote the company.
Benefits of hiring a digital marketing agency
The benefit of digital marketing is, it offers a broad range of services that are designed to reach customers online.
People are ready to select an online marketing agency instead of using an in-house marketing team. Because online promotion activities are more difficult to maintain.
New online marketing methods emerging daily. It can be nearly hard for busy businesses to keep on top of the current trends. You can check the 6 awesome digital marketing trends for 2022.
You have to find out the best ways to use various platforms effectively in every aspect of digital marketing.
As a result, hiring someone else to do it for you might be beneficial.
Working with the right digital marketing agency, it can transform your company. It can help you outrank the competition to attract more customers and increase your business's revenue.
Selecting the right digital marketing business is not a decision to be taken lightly.
So, here's how I recommend you go about choosing the right digital marketing agency that can help you expand your business.
How to choose the right digital marketing agency. 
  1. Understand your need
Before doing any of your searches, you must first determine what you need.
The more you describe your company's needs terms the better your discussions with prospective digital agencies will be.
You need to be aware of which strategies will work best for your business before you set in the online campaigns.
An SEO agency and a social media marketing agency will have quite different skill sets. And if you're searching for a full-service agency, you're unlikely to find one from a firm that focuses on a single function.
When looking for the top digital marketing businesses, you should be prepared and ask yourself certain questions.
Those questions can be, what do I want to accomplish with an agency and how much am I willing to spend to do so?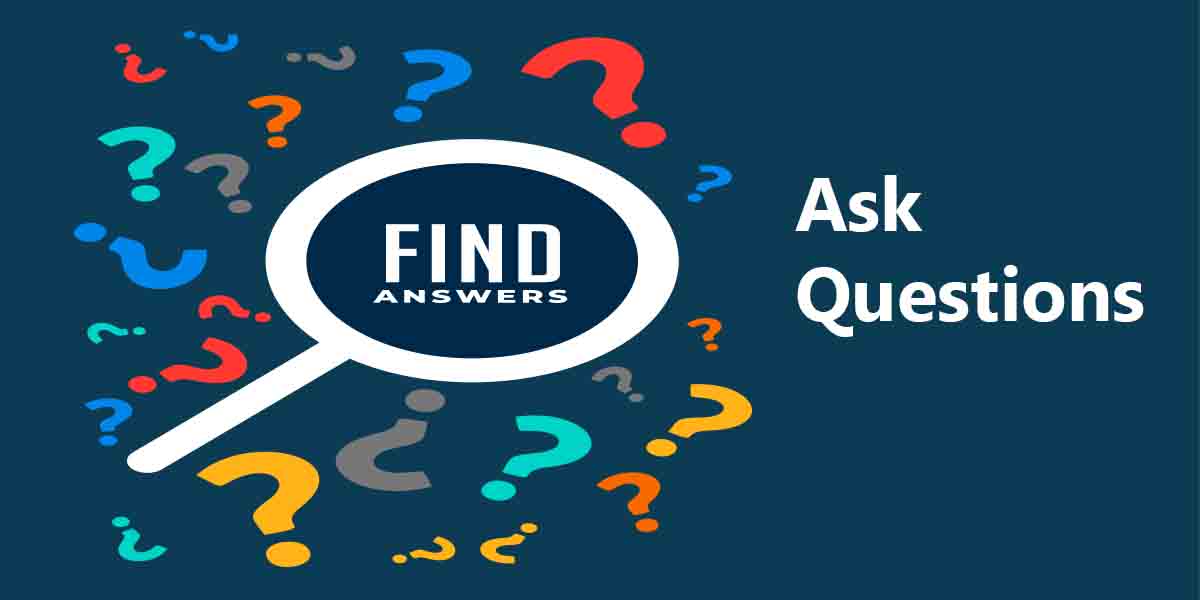 Instead of wasting your important time and money, knowing precisely what you want can help you identify and narrow down exactly what you want.
Knowing whether you want to grow your online presence or rebuild your brand, then search for the finest agency.
After knowing your needs ask these questions to the firm you are considering hiring:
What is your agency's process in helping me reach my marketing goal?
Ask them to describe to you the process of making you get the desired output. The right agency will be able to give you the whole process and tools of serving you as a digital client. Online marketing needs strategies and tools, if the marketing agency does not have those for their customers, it is a bad sign.
Bridging Technologies provide the website design service. Look at our web design process.
What was your track record look like for a business like mine?
What happened to their client of the same industry as you are. In this question, you are expecting to see how did they serve other companies. You can ask for their customer reviews.
What digital marketing strategies did you implement for your brand?
You are looking for a digital marketing agency, as for them how far did they reach in digital platforms? How the effectiveness of their online strategies and how will they impact your business? Examples of digital strategies are SEO, content, and email. How do they implement SEO and content on their website? 
You should also be aware of your budget and the amount of money you are willing to spend. You are not purchasing a radiator for your car, so there is no set pricing.
A smart marketer should be able to work within any reasonable budget and help you set realistic objectives.
The benefit of digital marketing is you can visualize the return on investment.
Choose the online marketing agency that will be able to tell you how your budget will be going to return.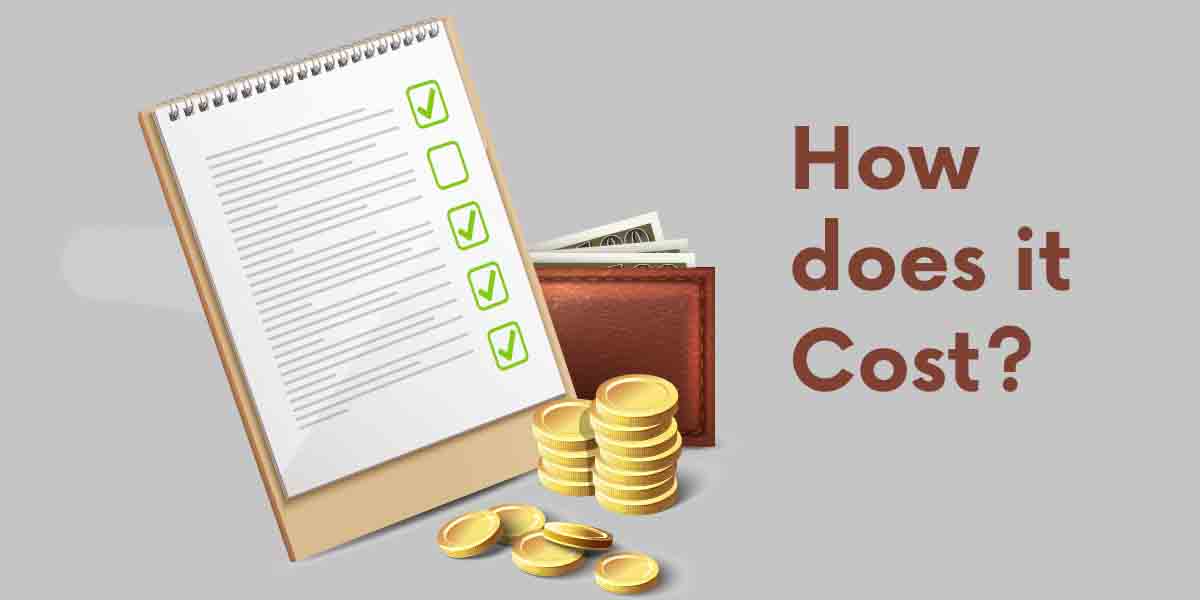 How will you measure the success of a marketing effort and digital investment?
How does the agency measure digital success?  Which tools do they use to measure the results online? Digital marketing analytics help you in decision-making. If they can't generate the analytics that will help you to decide. That will be also a bad sign.
When will I start to see the results?
In digital marketing, there is a single week or a day result. It needs time to see the traffic on your website and time for your website to rank high. Even in social media, it needs time for the people to trust you so that for they to engage in your posts.
  2. Look at their portfolios
Make careful to check out the agency's reputation and experience. Client testimonials can be found on the company's website. Do the testimonials appear to be truthful?
Some agencies might have had bad engagements, it is crucial to learn how they handled them. You can also get recommendations from the positive ones.
Does the website rank well in search results, how about SEO? Are its social media pages well-maintained and filled with interesting content?
  3. What do they promise?
Unfortunately, there are many untrustworthy marketing firms. They may promise you fantastic results but don't deliver.
If an agency claims to be able to deliver outcomes that no one else can, demand proof. Have them put out the winning approach that sets them apart from the competition.
For example, in SEO, when the agency promises to rank your website on the first page within a week, you better run. Because that is impossible!
4. Conduct research
You must conduct extensive background research on the online advertising agency you're considering. Do they follow their advice? Examining the results that an agency has generated. This is the most effective way to determine whether it is right for you.
For example, if you're considering employing a content marketing agency, how do they manage their blog? If you're considering hiring them for social media, find out how they manage their accounts and whether they're successful. The same may be said for SEO, where do they rank in search engines relevant to their industry?
And if your company is based in Tanzania, then a digital marketing agency in Tanzania will be the best option.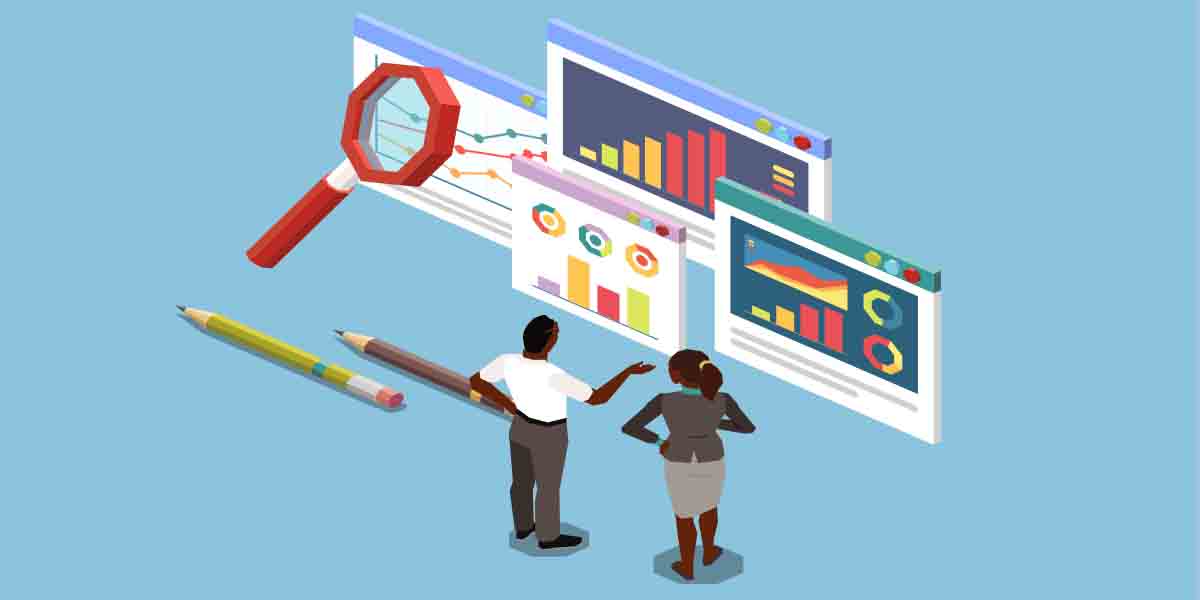 5. Company's transparency
Transparency should be a warning sign. Look for an address, a client list, and an in-depth about page on an agency's website. If you have the impression that the agency is concealing anything or that you must dig for information, you are probably correct.
If you ask for case study examples and they don't have any, they may be concealing the reality that they haven't been able to provide the results they claim to be capable of.
Ask them all questions about the project and determine the correctness of their answers.
For instance: Bridging Technologies, can promise you to rank your website on the first page, the proof is we are on the first page.
A successful digital business should have no trouble presenting you with a few references. Businesses that had a good experience with the agency will gladly chat with you and suggest their services.
Look for an agency that is willing to share case studies of past customer work. Choose a partner who has previously worked with businesses similar to yours. This might include marketing companies who have worked with them or even other businesses in your industry.
Also, make sure their strategies specialization aligns with your objectives. If you want to boost your company blog, for example, seek an online marketing agency that specializes in content creation, blogging, and SEO. Rather than one that focuses solely on paid social ads. Even if an agency has a strong track record, it may not be the ideal choice for your company.
CONCLUSION
You should remember that, in digital marketing, you can't consider one process and ignore other online marketing activities. Different digital activities are contributing to the same business goal "making sales". This is the benefit of digital marketing attaining a goal in different ways. You can learn more about how and why digital marketing is important to your business.
Take a note:
It is hard to see the effectiveness of a website without, web visitors.
It's hard to gain the target web visitors without SEO, social media, emails, or online ads.
Lead generation is hard in social media apps without quality social media content.
Email marketing will help you generate web traffic and maintain loyal customers. If you are running online advertising Tanzania, needs bulk emails, BTL Campaigns is a reliable option to consider.
Simple advice thinks before acting and research before choosing.
Research on how your brand will benefit from a particular digital marketing agency.
You can consult Bridging Technologies, a digital marketing agency in Tanzania doing all digital activities. Follow all the above 6 steps and find out how will we help you.
Bridging Technologies have experts in each digital marketing section. Providing you the value for your online existence.
---
About Author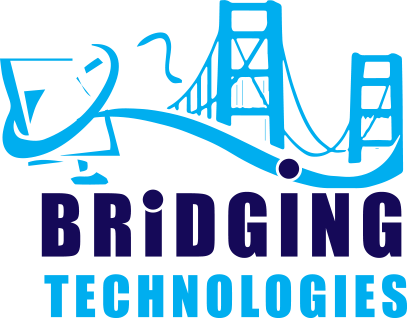 Sauda Salehe is a content developer and digital marketer at BTL, who is passionate about helping others in their digital marketing planning. She is also an email marketing strategist with SEO skills. Sauda is inspired by new technologies and successful digital marketers around the world. Apart from writing, she likes chocolate cookies.