We all know reaching your right audience is using effective marketing.
How do you know your marketing strategies are effective?
Is by measuring the outcome of it. Am I right?
When it comes to customers, they prefer accessibility and speed.
The satisfaction of customers leads to growth of the brand.
One of the reasons for brand elevation is using the right marketing strategies among them is Bulk SMS
Before jumping into why and what is Bulk SMS marketing?
Let's have a hint on what is SMS marketing.
SMS MARKETING is an intrinsic type of mobile marketing.
It is designed to foster a more personal relationship with customers.
Text messaging is used in this marketing technique to increase brand awareness and loyalty to customers.
Almost everyone has at least one business phone number that they use for business. It may be listed as an employee, client, or personal number. These numbers will feature on your company's telemarketing and direct messaging lists. But how many people know how to create Bulk message with these numbers?
Bulk SMS marketing saves you time, money, and effort by automatically sending Bulk messages to multiple contacts at once.
WHAT IS BULK SMS MARKETING
There are currently over 3 billion smartphone users worldwide, with this figure expected to rise year on year.
What do those statistics tell you as a marketer?
It shows an opportunity for your business.
The opportunity is BULK SMS service.
Is a strategy that sends advertising or promotional material to customers through text messages.
WHY CHOOSE BULK SMS MARKETING – BRIDGING TECHNOLOGIES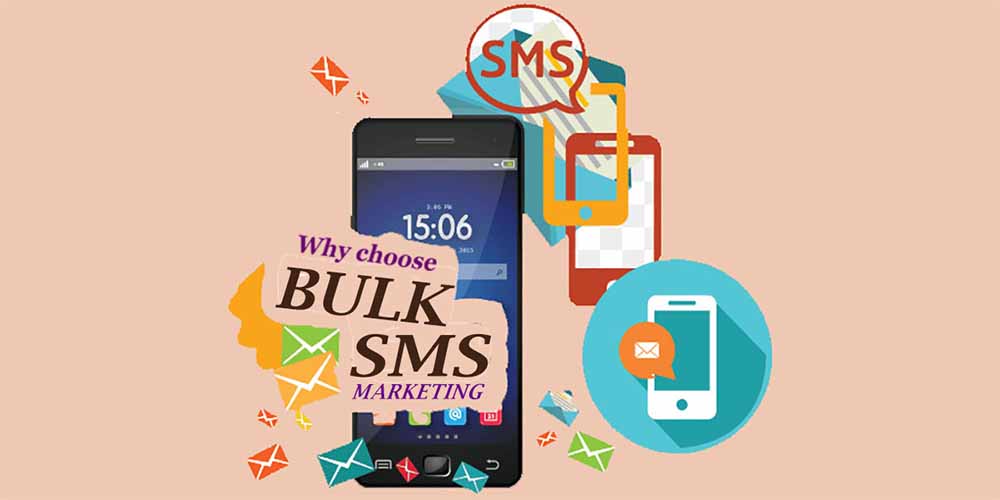 Bulk SMS marketing is one of the fastest-growing forms of digital marketing and advanced advertising. It is targeted at businesses of all sizes.
Involves local businesses looking to reach out to large businesses.
Also, government organizations looking to reach out to individual consumers.
Bulk SMS for business uses a broad range of marketing activities such as sending out reminder messages and sending surveys.
Also, wwebsite updating with new content or promotions while also acting as an intercom between customer and Business.
If you are looking for strategies for increasing your business and profits, Bulk text messaging marketing can deliver.
SMS marketing is by far the most cost-effective, scalable way to send large volume of messages to large audiences.
Find out more on how Bulk SMS works for your business in this article.
There are two reasons why Bulk SMS for business is ignored.
They either don't know what it is, or they think it's something for teenagers.
 But it's not! Text messaging has a wide (and growing) audience of adults and businesses large and small.
It provides businesses with a valuable and cost-effective boost marketing.
Advice: To be genuine with the best results opt for the best digital marketing agency in Tanzania to serve you 😊
How Bulk SMS works?
Before sending a message, you need to evaluate three main things.
The purpose of sending Bulk messages
Evaluate the type of audience you target
Estimate the cost.
After highlighting down these three main aspects head to create Bulk SMS clients for your business.
Do you have any idea on how to create Bulk message?
If you don't proceed reading this article to know how Bulk SMS works and important for your business.
Mass messaging campaign necessitates the use of online text messaging marketing software like Bridging Campaigns
To send a campaign, simply create a message, select your contact list, and click send. The text is then routed through an SMS gateway to the intended recipients.
Forms of Bulk SMS
As a Bulk SMS client, you may opt for your business to appear in different forms depending on the type of information.
Some of the forms of text messaging are;
💡Discounts and promotional offers
💡Notifications
💡Updates of service and products etc.
Importance of bulk sms marketing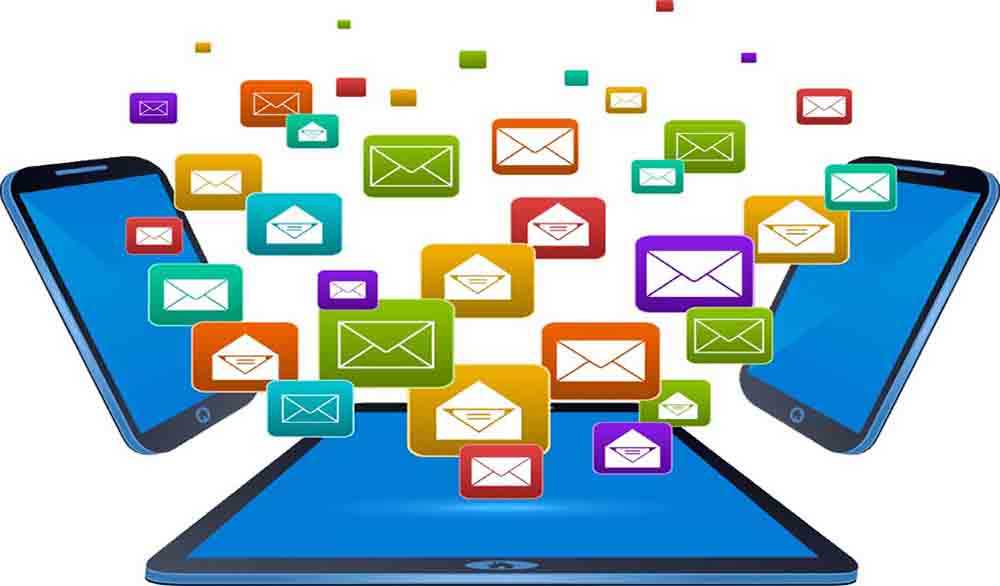 Mass messaging allows you to send out thousands of low-cost text messages to promote your business.
This kind of marketing has been used by many well-known businesses in Tanzania and it is relatively inexpensive.
However, if you are new to SMS marketing then there are some things that you need to know before you get started. Below are five things on how Bulk SMS for business is important.
Cost-effectiveness
Are you looking for ways to grow your business?
Bulk SMS service is a proven and cost-effective way to get more customers and leads. It doesn't involve expensive upfront cost for advertising.
If you are the owner of a business and want to grow your business, SMS marketing solution can help you reach your target customers faster and more efficiently.
Almost every business owner uses text messages to speak with potential clients or suppliers.
It allows businesses to carry out powerful message-driven campaigns. It doesn't involve investing heavily in advertising through traditional television, radio, prints etc.
These text messaging campaigns can be delivered in real-time and tailored to each business.
Have you ever wondered how much your Company could save if it implemented mass text messaging as a marketing strategy?
Just a few shillings can keep you ahead of your competitors and grab the next opportunities.
It saves time, helps your small business remain competitive, and can even boost sales if used effectively. Don't let your business become one of those that only compete because of their marketing budget.
❤️‍🔥TIP: Bulk message marketing is the best way to communicate with your customers to increase sales and brand goodwill.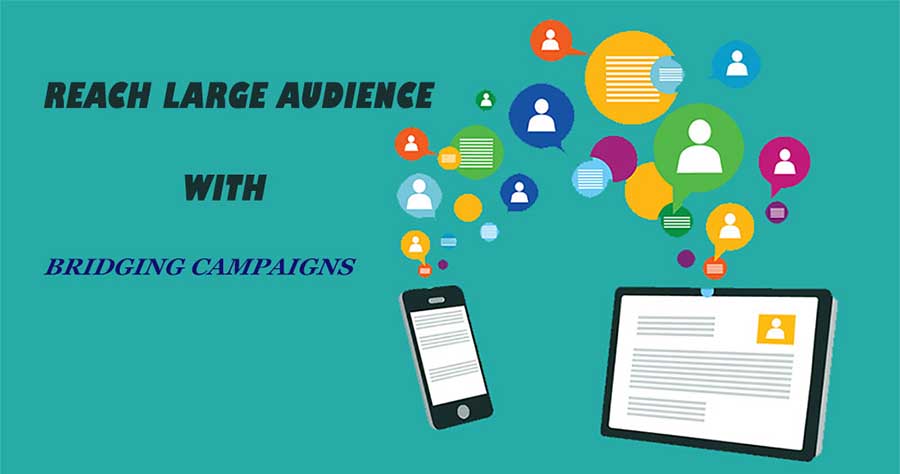 Personalized campaigns
Every year millions of people purchase unwanted SMS campaigns from their cellular provider. These unwanted campaigns can cost companies thousands or even millions of shillings.
 If you are looking to generate leads, add more fun and creativity to your routine and reach more customers, look into Bulk text messaging.
The best part is that you don't have to purchase or operate any of these campaigns yourself!
It is not just about sending out Bulk messages or making 100 telephone calls. Today, companies have access to huge databases of information about their customers.
Marketers utilize the information's and send personalized campaigns to targeted customers.
Digital marketing is the pillar of most companies' strategies for growing their sales. The best digital marketers are not just good at getting leads, but they are good at converting those leads into paying customers. Most B2B customers decide where to buy from a company based on the website design and quality of service.
 Once you have identified your ideal client, prioritizing potential channels should be a priority.
For example; Bridging Technologies as the digital marketing agency in Tanzania. It may decide to design campaigns on SEO for its Bulk SMS clients.
 
Easy report and tracking
The easiest and most accurate way to monitor your Bulk SMS, is by using text monitoring service provided by Bridging Campaigns.
In just a few minutes, you can learn how many customers and prospects your company has reached with your Bulk SMS marketing campaigns. Unlike other SMS marketing services that only show you basic information about your campaign.
Bridging Campaigns provides best features such as full delivery report, creating campaigns etc.
Bridging Campaigns is accessed through web browser its a simple web-based management interface.
All of your messaging is controlled through the UI, delivery and account tracking.
It is all implemented through our responsive, user-friendly reports.
The SMS reporting system that is robust and easily accessible.
You'll be able to see who is replying and when they are responding.
Bridging campaigns collects the data and place analytics which gives insights on your strategy.
You have the option of operating your analytics systems if you control Bridging Campaigns through our SMS API.
ATTENTION: You have too many followers and not enough means to talk to them all? Send Bulk messages and eliminate the problem 😊
Immediate impact
There is an IMMEDIATE impact when BULK SMS marketing is adopted.
SMS marketing gives faster response time, enabling quick recovery of lost opportunities.
It also improves customer retention, and earning a reputation on positive word of mouth.
These are some of the reasons SMS has become a successful form of mass marketing.
Bulk SMS marketing has taken the Internet by storm. Bulk Messaging services can reach a huge audience, with even less effort. SMS marketing allows business owners to quickly reach out to prospective customers.
Businesses can send SMS to isolated groups of people depending on various purpose.
Among the reasons are, inviting them to a special event, offering help and support, or sending out product information.
Thousands of small businesses have started using SMS for a variety of purposes.
Bulk SMS marketing is an effective marketing strategy that will replace traditional modes of marketing.
When it comes to outsourcing, everybody knows that you need a solid strategy and plan in place before you get started.
Businesses that may be among the Bulk SMS clients are real estate, event planners and even non government organizations (NGO's).
 
❤️‍🔥TIP: The best messages are short and personal because your customers are busy.
Bridging Technologies is ready to assist with personalized campaigns to reach a larger audience.
Massive engagement
Messaging is often regarded as one of the most effective ways to communicate with clients. Within three minutes, 98 percent of SMS messages are opened, and 90 percent are read.
Consumers indicate they check their messages frequently throughout the day, with 68 percent saying they do so daily.
SMS marketing may be very effective if used correctly. Simple SMS communication can be used to engage clients, such as:
Texts that are unique to you
Reminders through SMS
Conversational Messages
Communication via multiple channels
1️. Customer engagement with personalized text messaging
Using customized text messages effectively is the key to making your SMS marketing more engaging. One of the most efficient tactics for promoting discounts is personalized text message marketing.
You can see a huge increase in sales, leads, and customer engagement.
Personalization creates comfortability and leads to trust on your business.
It's all about making it sound natural. Personalization may instil a sense of urgency and trust without being overbearing.
2. Reminders and notifications through SMS
Sending notifications about a forthcoming event is another practical way to increase involvement.
 For example, a few days before an online webinar that the individual has signed up for, you can send a message reminder from a webinar platform.
People have busy lifestyles, so sending reminders for crucial events is beneficial.
When you send reminders, you'll get significantly better attendance than if you don't send any at all.
The key to good messaging engagement is to time your communications.
3. Conversational Messages
Two-way text messaging is a great way to communicate with clients and consumers in real-time. Two-way SMS is a crucial tool to have in your communication toolkit, even if it's merely to confirm an appointment.
Another technique to use SMS marketing to promote engagement and sales is to text stories. You may build text chat films that appear to be two people conversing. You may utilize texting stories to capture attention and become viral if you use them correctly.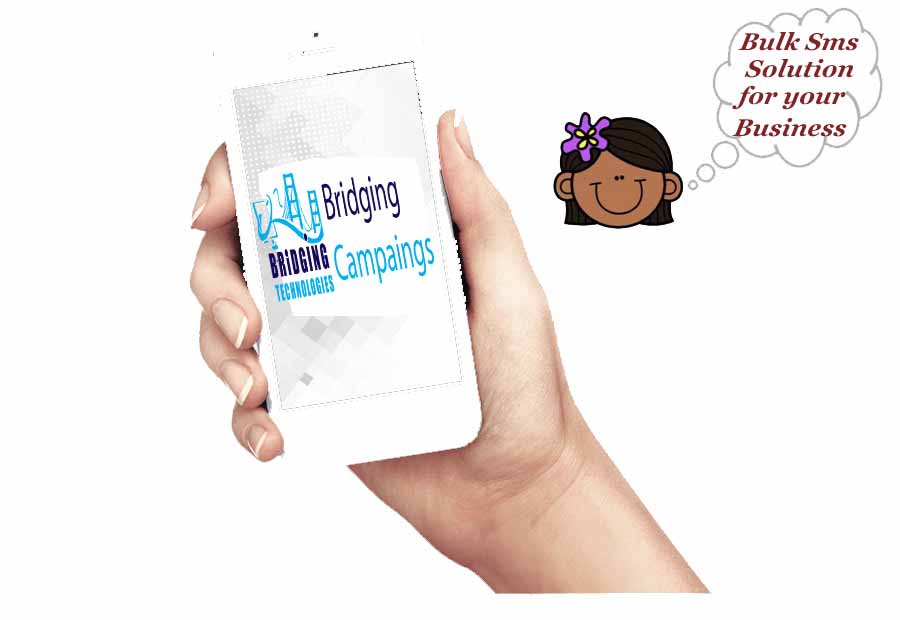 4. Business text messaging allows for omnichannel communication.
Although SMS messages can work on their own, many customers prefer to be engaged through many methods. With follow-up tools like call centre software, you can engage with your consumers and keep them interested.
 
TIP: You are still wondering how to create Bulk message to reach large audience?

Subscribe to Bridging Campaigns to get the best outcome for your company.
Massive engagement is key to any successful marketing campaign.
If you want to grow as an entrepreneur, one of the most effective ways is to get engaged with your existing customers.
When you gain their trust, you can then offer them valuable opportunities. To become even more involved in your business and receive new currency in return. This is how you develop a list of "Bulk customers" that you can then engage with regularly.
"If you're not using mobile marketing to attract new customers to your business, don't worry your competitors are already using it and are getting those customers instead." Jamie Turner, 60SecondMarketer.com
Final words
In the pre-SMS era, marketing was largely word of mouth. Then came email, which opened a giant loophole for businesses. After a long time, a new way to send the message has arrived - Bulk SMS service
Bulk SMS marketing is a booming business because it can send instant short messages to its customers, there is no excuse to miss any message.
Thus, this will help you grow your business and impact many.
Do you know how to turn this dream into reality?
The best digital marketing agency in Tanzania (Bridging Technologies) is here for you.
Bridging campaigns as the built-in software will help you reach your targeted customers in a blink of an eye.
If you are not sure where to start with mass text messaging marketing, Subscribe to bridging campaigns for reaching your potential customers.
---
About Author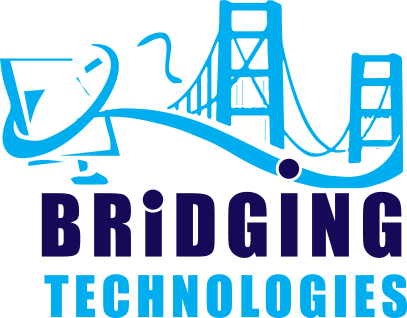 Enthusiastic Digital Marketer and Web Developer who is eager to contribute to team success through hard work, attention to detail and excellent organizational skills. Clear Understanding of SEO and web design is what my passionate skills lies on. I dedicate to provide basic awareness to anyone interested on digital marketing. Am a Passionate and highly resilient person...and much more motivated working on a team,.