Charity and other non-profit activities have high significance for society. The nonprofits organization serves the community.
Charitable, educational, and service organizations need promotion similar to marketing in usual business.
Thus, the traditional methods of staying in touch with the audience are suitable for nonprofits. One of them is bulk SMS marketing.
SMS is a cost-effective way for non-profits to communicate with donors, volunteers, and many more. It provides an easy to manage the way of communicating with everyone essential to running a charity.
There are two things those in the non-profit industry don't have: time and money.
Well, they likely don't have many other things, either. Usually, they don't have those two things and that's where SMS messaging could be useful.
In the non-profit sector, there is always more to be done, more money to raise, and more people to help. SMS allows you to do more while costing less.
Some don't understand how nonprofit organization uses bulk SMS for their benefits.
There are so many ways that the non-profit industry and bulk SMS platform can work well together.
Bridging Technologies is the best digital marketing agency in Tanzania. We've created a list of some of the most effective ways.
Reasons Nonprofits Should Use Text Messaging.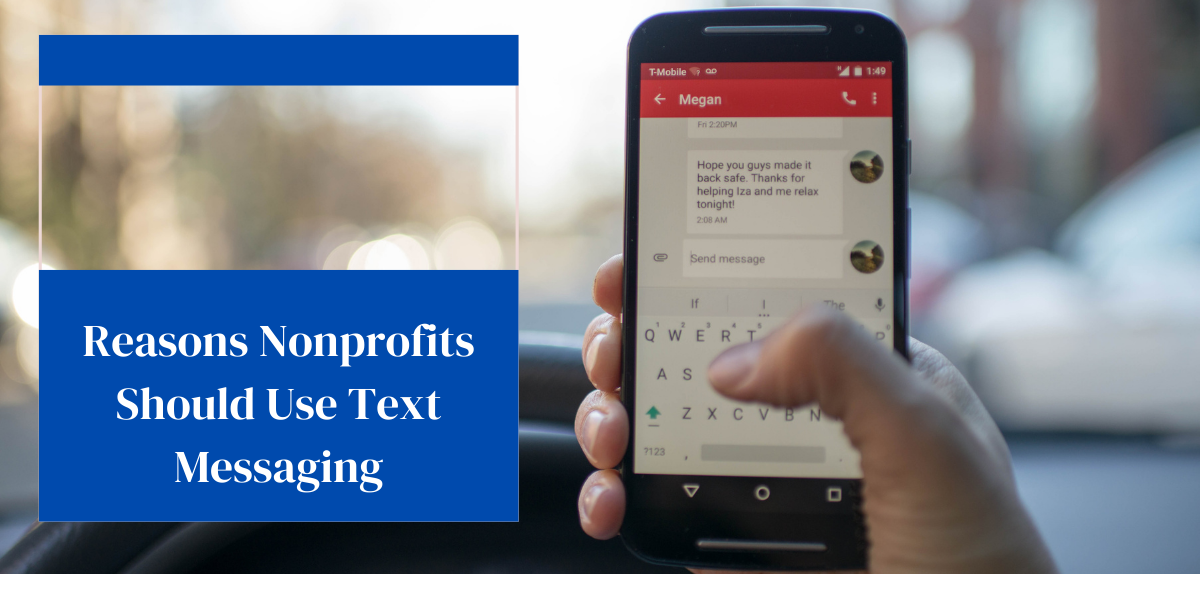 Before understanding how nonprofit organizations use bulk SMS, let's look at the importance of nonprofit SMS marketing:
SMS Campaigns Get a Fast Response
Sometimes, your organization will have an urgent message that requires an immediate response.
Perhaps you require your supporters to respond quickly to an important situation. Or you want to know that you can rely on them in the coming days.
Unfortunately, many vital nonprofit messages get lost in the shuffle.
Text messaging is the greatest alternative when you need a fast reaction from your supporters. According to studies, it typically takes 90 seconds to receive a response to a text message, vs 90 minutes for an email.
SMS is a quick and efficient way to communicate. Smartphones are not just the favored option for the majority of people, but their use is also increasing.
It is anticipated that by 2025, more than 70% of the world's population would use their phone to access the internet.
Also, there are 42 million mobile voice subscriptions registered in Tanzania.
This means that more of us will be relying on our phones for all of our everyday communications.
With that data, you have to look for the best SMS service for nonprofits. The agency that will provide the best free mass texting services.
Bridging Technologies, the best digital marketing agency in Tanzania has a bulk SMS platform.
Subscribe now for the affordable SMS marketing rates
Build Better Relationships
While keeping in touch with sponsors should be at the top of your priority list, your organization will also need to interact with volunteers, service providers, and even beneficiaries.
You may have gotten along quite well with email, phone, or newsletters. However, the majority of individuals prefer texting over any other form of communication.
SMS Can Build Good Relationships Between Organization and People.
Effective communication is an essential factor for a Nonprofit organization's success. Whether it is between members of their team or with the community at large. SMS helps them in doing all this.
Choose the best bulk SMS providers in Tanzania for the best SMS service for Non-profits.
Reduce Costs.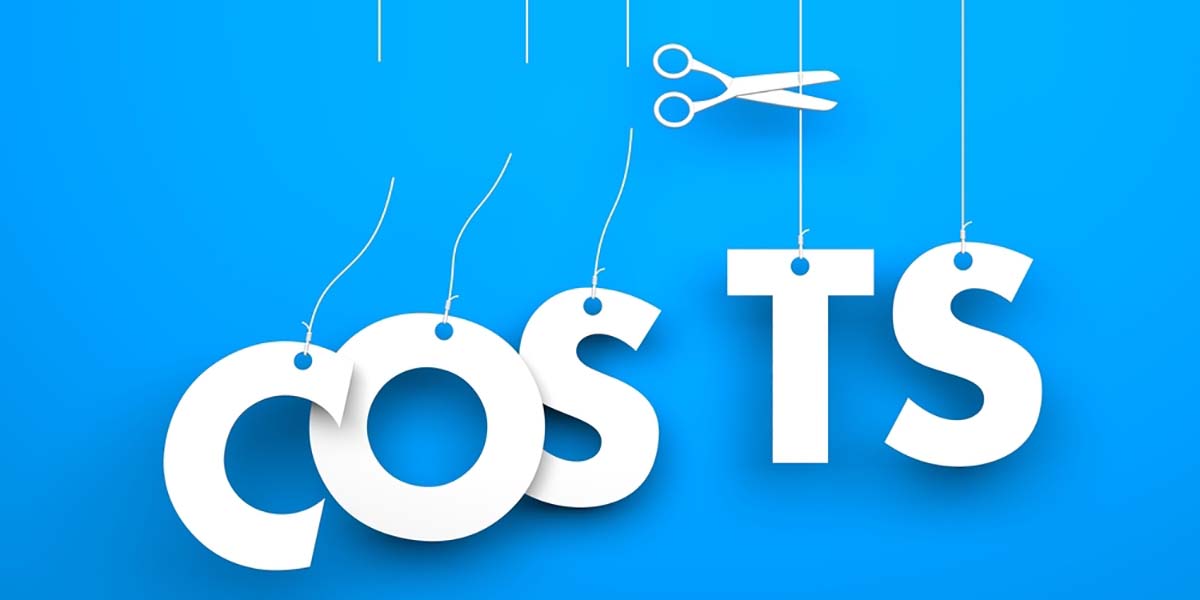 SMS is the best way to save money on communications. NGOs can be moved away from the expense of Direct Mail. By Switching to SMS, you can save money but also offered far greater rates of engagement.
Bulk SMS Service is very budget-friendly and economic compared to billboards, television, or any form of advertising.
Any Nonprofit organization gets incurred a lot of expenditure in terms of hiring an ad agency, printing brochures, giving free publicity, and so on.
SMS helps in reducing these expenses by providing a cheaper way to promote the organization's activities.
Although an SMS platform requires a subscription, text messaging campaigns are quite inexpensive, especially when compared to direct mail.
Text Message Campaigns Are Easy to Set Up
Text message campaigns, unlike bulk email marketing, only consist of brief text messages.
As a result, they take less time and effort to construct. Although your messaging must be insightful, you do not need to spend time creating a visual design.
Sending an SMS is not rocket science and does not require any Ph.D. degree. Any person who has a mobile knows how to send SMS.
If you are looking for sending bulk SMS to your customer then mobile is not a good choice.
You need something more reliable and more effective.
If you are new SMS marketing, you can learn here things you need to know about SMS marketing.
Bridging Technologies, the best digital marketing agency in Tanzania has the best bulk SMS platform. The platform that will provide the best free mass texting services.
Subscribe now for the affordable SMS marketing rates.
How to Use Text Messaging for Nonprofits Works.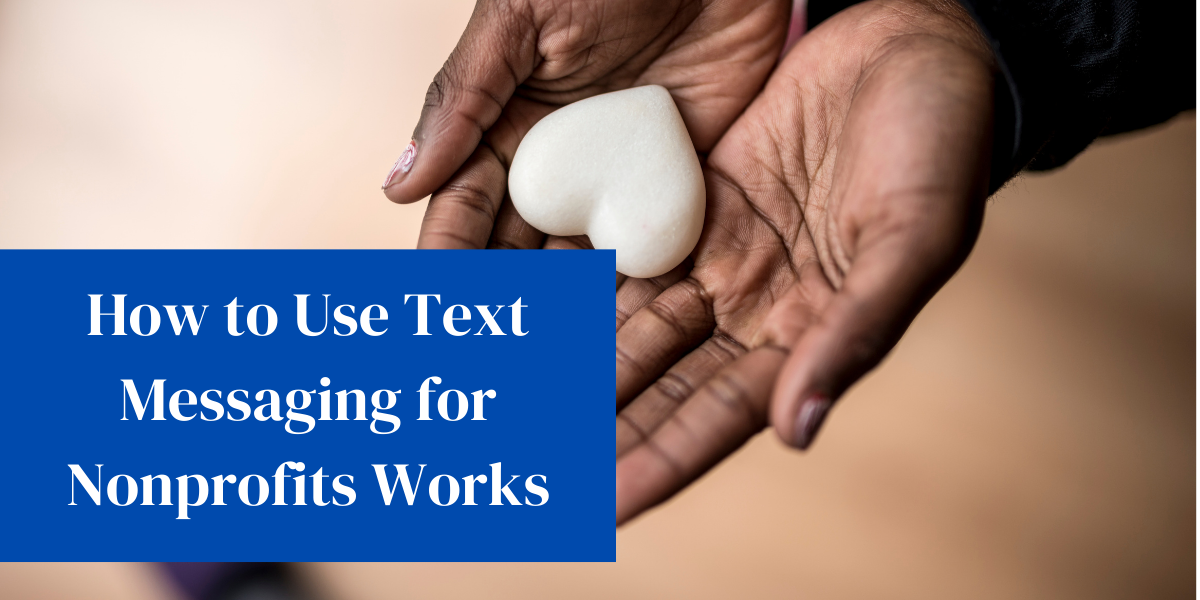 Now let's look at how nonprofit organizations use bulk SMS for their benefits.
To communicate effectively
SMS is more personal than email. When you communicate with contributors and fundraisers in this manner, they will feel as if they are a part of it.
With a near-perfect open rate of 98%, SMS is the best approach to ensure that non-message profits reach the correct individuals.
Using SMS marketing services for nonprofit organizations, it is simple to get contributors on board.
Stakeholders will appreciate the level of attention they receive as a result of low-cost nonprofit SMS marketing.
Make certain that your text message approach is also aimed at your donors.
After all, they are the driving force behind your financial transactions.
Today, every welfare organization is working hard to reach out to its stakeholders in the blink of an eye.
Only low-cost SMS for nonprofits is a channel that allows nonprofits to create a personal touch between supporters and the organization.
Call for urgent help
In an emergency, it may be vital to call for immediate assistance. It may be important to ask for volunteers, have more food given, or appeal for last-minute volunteers.
Your work may need a real-time response to an emerging crisis.
If so, you'll need immediate funding. This is where texting steps in, and it works
SMS's immediacy makes it ideal for responding to urgent demands.
On average, it takes only 3 minutes for a person to open the message since it has been delivered. So, mobile texting is the best way for sending urgent information.
The organizations can use SMS to inform people about issues related to that area to take immediate steps to resolve them.
Text to donate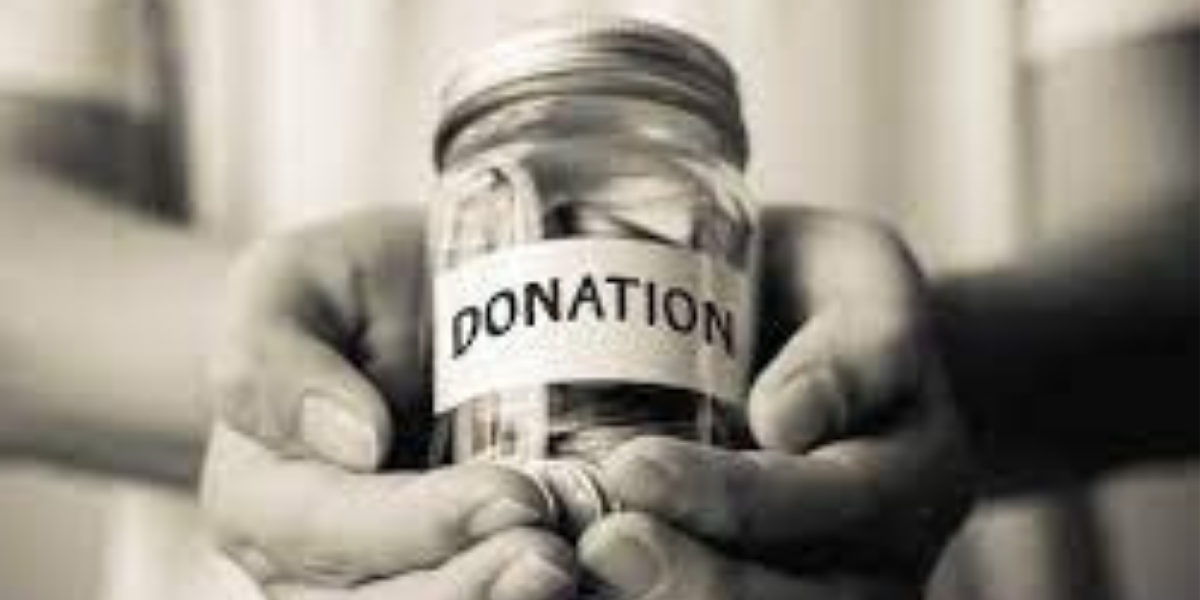 Non-profits must make donating as simple as possible for donors. An easy way to do that is to offer a text to donate option.
For Example, an NGO can receive a message with an embedded link that points to the donation page.
There is no point denying the fact that collecting money is like getting the meat out of Lion's mouth.
On the contrary, nonprofit outfits are dependent upon established organizations to give charity to them. Nowadays, most nonprofit outfits are using SHORTCODE marketing for fundraising campaigns.
Putting it more simply, you can use a shortcode with a keyword like "CHARITY" to which people can send back an SMS to donate.
Nonprofits may also use SMS to send personalized messages to keep donors engaged and connected to the cause.
Text message marketing for nonprofits is cost-effective and less time-consuming as well. Rally up your support!
Fundraising has been earlier immensely burdensome. But today, with a single click funds can be transferred from anywhere to anyone.
Choose the best bulk SMS providers in Tanzania for the best SMS service for Non-profits.
Events
SMS texting is an excellent approach to communicating about upcoming events with supporters and fundraisers.
They'll be aware of all the specifics of the event well in advance thanks to SMS.
Attendees will also be able to quickly reply as SMS is two-way communication.
Do you notice a drop in attendance at your events?
Text messages can assist increase attendance with a simple reminder. Include a useful link or instructions to the address area to assist your supporters to get there.
Even though your event schedule has been transferred online, the majority of customers still want a personalized experience.
This is when automated text messaging might come in handy.
SMS marketing
Nonprofit SMS marketing can be used to deliver information to the stakeholders.
It can be about fundraising efforts or updates on progress toward goals.
They are therefore kept up to date throughout the procedure. Transparency allows contributors to know that their donations are being spent as planned.
And, after you've met your fundraising goal, utilize SMS to notify contributors and funders.
As a nonprofit, you may be able to provide important services to individuals in need.
For example, providing mental health counseling to those in need.
Bulk SMS should be an essential component of any outreach plan.
If nonprofits are meant for the welfare of society, then no society can flourish without its people.
SMS is used to attract the attention of the general public to your humanitarian activities. Also invite them to your events, social gatherings, current initiatives, and so on.
Nonprofits mobilize individuals and promote your essential attributes. SMS can be used to show your nonprofit organization as someone who is fighting to improve society.
Nonprofit SMS marketing can allow you to send SMS blasts to a wider audience. Promotion of new campaigns or any upcoming event held by nonprofits can be done by SMS marketing for nonprofits.
Bridging Technologies, the best digital marketing agency in Tanzania has a bulk SMS platform. The platform that will provide the best free mass texting services.
Subscribe now for the affordable SMS marketing rates
Manage volunteers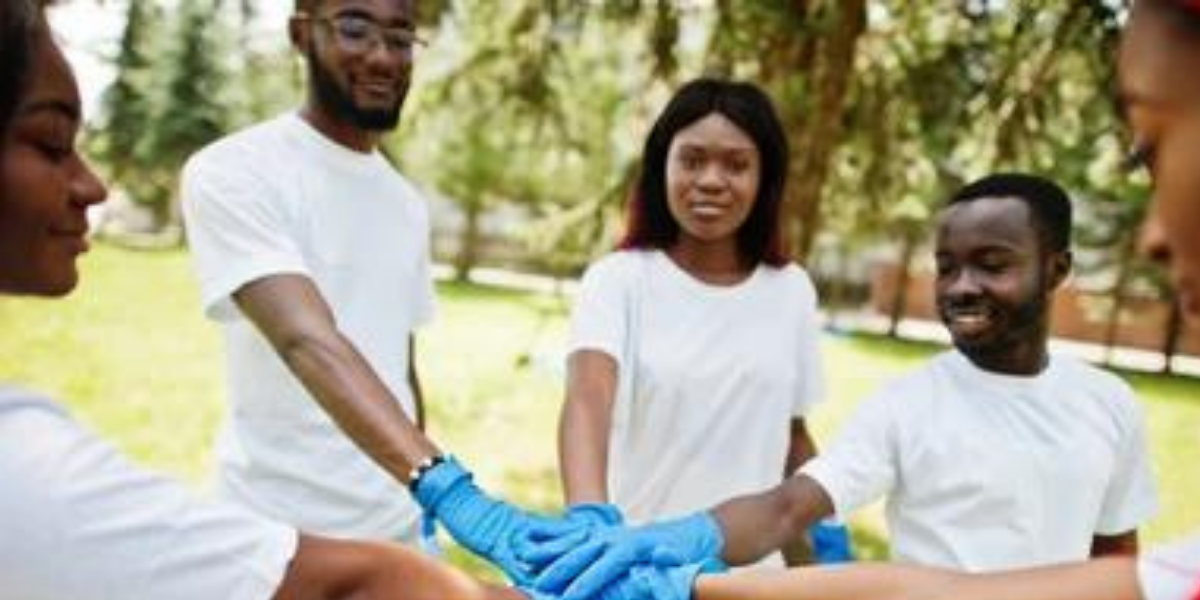 Bulk SMS allows you to deliver messages to a large group of volunteers at once.
It is possible to send reminders about shifts, and notify volunteers about an open shift that needs to be filled. Also, to send reminders about events in specific places in this manner.
During events, SMSs may be used to notify volunteers about specific contributors who require immediate attention.
Furthermore, SMS may be used to relieve the burden on volunteers. The one who has to spend time making phone calls to contributors or interacting with individuals in person.
Obtaining volunteer support should be an integral part of the culture of every charity. After all, your trustees routinely donate their time.
It is simple to use text messaging to attract volunteers for a future campaign or event. It only involves picking on a keyword and short code, writing a basic message, and advertising it through your marketing channels.
Including brief, branded links in your recruiting advertisements can also assist to increase recruitment rates.
Choose the best bulk SMS providers in Tanzania for the best SMS service for Non-profits.
Conclusion
SMS can easily reach a large range of users. SMS's personal touch not only guarantees that they are read quickly. Also creates an incredible relationship with the receivers.
SMS is therefore appropriate not just for organizational objectives, but also for marketing messages.
Bulk SMS presents the organization with a trustworthy communication channel that they should take advantage of.
Successful businesses use bulk SMS marketing strategies to grow their business. This strategy helps businesses meet their customer demands.
You can learn more about how bulk SMS is an effective marketing strategy.
To promote or enhance your organization's communication, you should choose the best communication channel. A bulk SMS marketing strategy is the ultimate solution for business stability and growth.
Finally, you need to know how to do bulk SMS marketing to get the result of the benefits of bulk SMS marketing.
---
About Author