Are you a real estate business?
Are you still using paper to keep track of your real estate business?
Do you have property management software for your business?
So, if you don't then you should adopt one.
You can do better.
A property management system is software that helps you manage your property.
It provides you with a platform for managing all the aspects of your property such as leasing, accounting, and maintenance.
The good news is Bridging Technologies has come up with BTLRealEstate as the Real Estate Property Management System.
Schedule a free consultation today with the trusted Digital marketing agency in Tanzania.
This software is a high-tech solution to ease your work as a real estate agent.
Once you start using it, you will never want to go back to the traditional methods of managing clients' properties.
Property management is a critical aspect of the real estate business that requires the utmost attention.
As time has passed by, technology has enabled businesses to solve their problems.
It is one such technology that can help you manage your real estate business with ease.
Managing properties have evolved over the years. The first systems were paper-based and they were used to keep track of the property and tenants.
Today, most property management systems are digital and they are used for a variety of purposes like handling tenant requests, managing income, accounting, etc.
Statistics show that Tanzania's property market is set to grow rapidly.
There is a wide variety of property management systems on the market, and each one has its strengths and weaknesses.
However, there are some general guidelines that you can follow to narrow down your options and find the best system for your needs.
The best property management software can manage the day-to-day operations of a property.
It is designed to do things like generate rental income and track maintenance expenses.
The software can also be used for accounting, human resources, and payroll management.
It does not just manage the day-to-day operations of one property but it can also be used to manage multiple properties at once.
This makes it easier for companies with many properties to keep track of their inventory and make sure that everything is running smoothly.
Property management software products are available in a variety of deployment forms, including cloud-based software as a service (SaaS) and traditional onsite installations.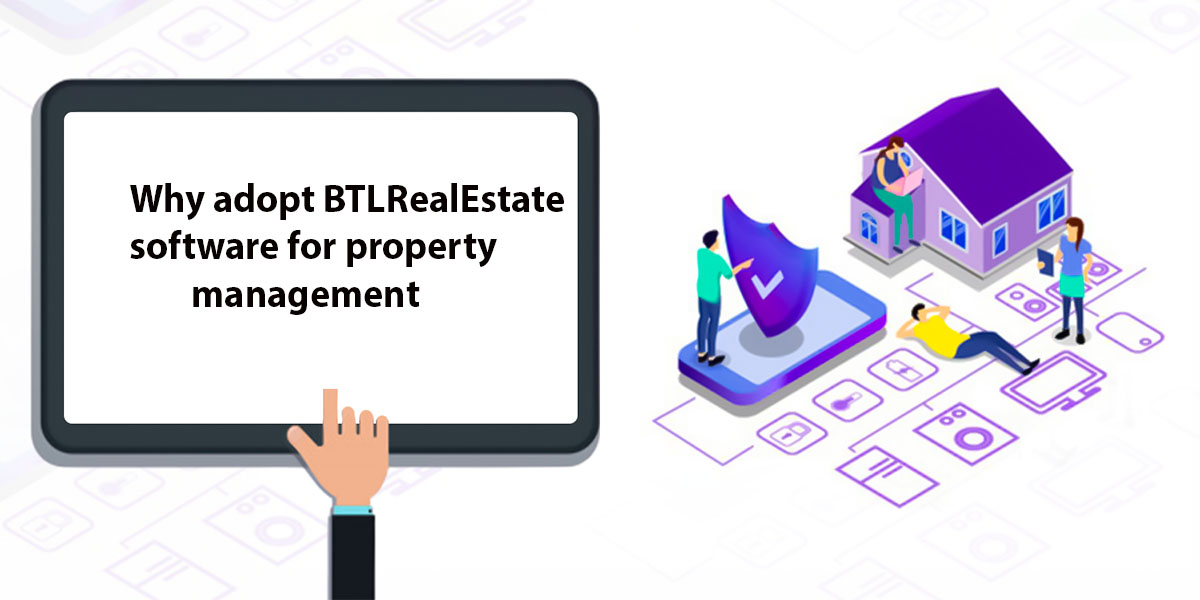 Read more: 8 Tips That'll Make the best Real Estate website in Tanzania
Some even provide a mobile app so you can manage your properties and respond to tenant concerns while on the go.
The choice is yours to decide which format to deploy.
As a real estate manager, you must stay on top of a variety of tasks.
These tasks are like property advertising, leasing, capturing accurate tenant information, and adhering to national and local laws.
It can be difficult to manage your real estate without a real estate property management tool.
It's a lot to juggle, and if you don't have the right tools to manage it all, it can be hard to stay on top.
Let's face it: you're growing, and your business is becoming more complex. You've got more properties to manage, you've got more clients to monitor, and you have more transactions to oversee than ever before.
What you need is a way to streamline your business so you can stay on top of all the details without being overwhelmed. That way lies in property management software.
Are you still on the fence about adding a real estate software system to your business?
Then, here are the eight advantages of using property management software for your real estate business.
1. Online Payments
Real estate businesses are missing out on millions of shillings every year.
This happens from missed or late payments from tenants.
By allowing tenants to pay their rent online, your business will receive payments on time, reducing the risk of vacancy.
Deploying the best property management software such as BTLRealEstate you can easily set up automatic rent reminders that can be sent via text or email.
Payment integration will assist you in reducing the number of hours spent on billing, lowering the cost of paper records, and safely collecting funds.
You provide your audience with a quick solution by offering an online payment option, as well as the option to check their bank statements or collect receipts.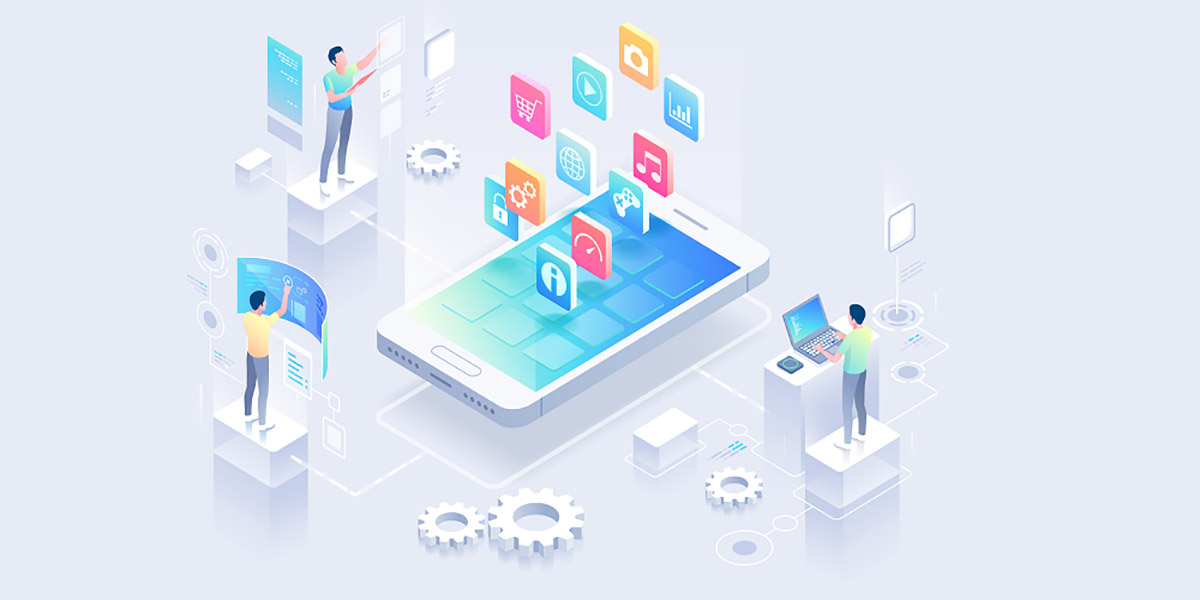 The online payment feature works flawlessly, thanks to automatic alerts and email updates.
Another feature that property management software offers is partial payments. Tenants can choose which unit they want to pay and how much they would like to pay.
If a tenant has multiple units, they can choose which unit they would like to pay for, and if they need to pay them all at once, they can do so with just one click.
2. Financial management
If you're a real estate business owner, you probably already know that property management software can be a powerful tool for managing your properties. Why?
Because one of the advantages of using property management software you're able to manage your properties and finances from one place.
This makes it simple to keep track of your business and make sure all your bases are covered.
But what does this mean for you, specifically? We've got the scoop!
Imagine that it's the middle of the month, and you want to check in on how you're doing financially. With property management software, all you have to do is go into your account and see how much you've collected for the month so far. Then, when rent is due again a few weeks later, all of your tenants have paid on time—because everything was more organized this time around.
With property management software, it's easier than ever to keep track of your expenses. For example, let's say one of your tenants has been complaining about a leaky pipe in their bathroom for months. But no matter how many times you send someone over to fix it, they can't figure out what's wrong. With property management software you can easily schedule service calls with your preferred vendors.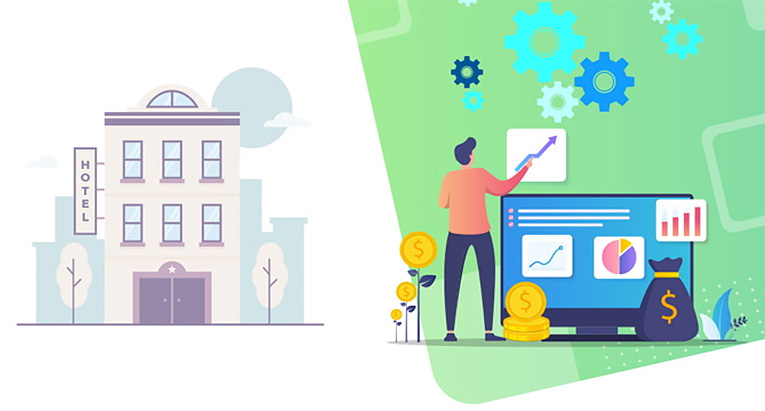 These are one of the peculiar advantages of using property management software.
ADVICE: If you're a real estate investor, managing your property can be time-consuming and frustrating. But if you have BTLRealEstate as the property management system for real estate, it doesn't have to be that way!
As a real estate business owner, you know that to be committed to your career means staying up on the ways you can improve your business.
Property management software can help you with many aspects of running your real estate business. It helps to manage your finances and keep track of your properties to serve your customers and grow your business.
Learn more: The Benefits of Using the BTL Real Estate System in Your Business
3. Auto Marketing
BTLRealEstate has one promising feature of deploying online marketing strategies.
An auto marketing feature is an automated system that allows you to send out ready-made emails and SMS to prospective clients.
Marketing automation is an excellent way to generate new business without spending a lot of time or money on advertising campaigns.
According to Sales Fusion, 77% of business owners had an increase in conversions after using marketing automation software.
Effective marketing is the key to boosting your real estate business, and the good news is that technology has made marketing far easier than it once was.
The two main aspects that can be identified in online marketing strategies are;
Email Marketing
Email marketing is one of the most vital tools for real estate agents and brokers, but it's also a time-consuming task when done manually. Property management software lets you automate email campaigns to reach clients and prospects at key moments in their sales or leasing process.
Property management software makes it easy for you to bulk schedule emails to your clients.
SMS Marketing
The first major benefit of adopting property management software is sending bulk SMS to your clients.
Customers are more likely to open a text message than an email from an unknown sender. For this reason, a property management company can send out marketing messages via SMS to their clients on the software. This will increase the number of people who open those messages and potentially turn them into customers.
According to statistics, amount of people who send and receive text messages is predicted to rise to 5.9 billion by 2025.
Using bulk SMS for marketing is also relatively cheap compared with sending out leaflets or posters, which need to be printed.
4. Plot management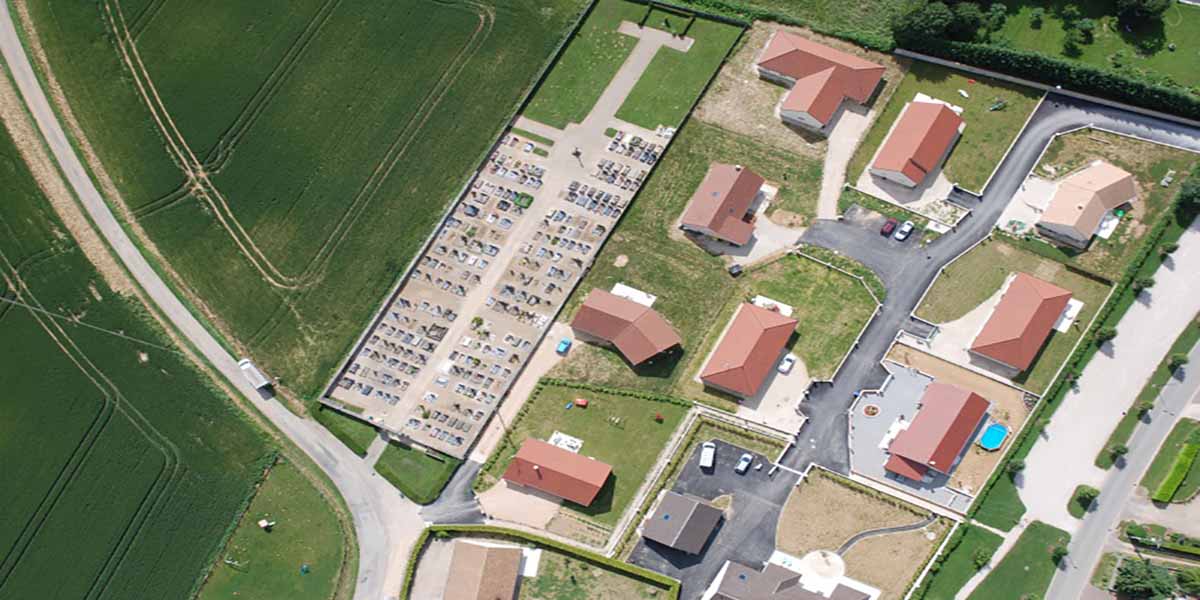 Managing plots is the prominent feature that allows real estate businesses to keep track of all their properties. It also lets them manage land, buildings, and other assets.
It's the digital equivalent of a property ledger and takes care of the maintenance of such ledgers. Your real estate firm may be large or small, but if you need to manage your properties efficiently and effectively, this type of software will come in handy.
Property management software can help you with all your administrative tasks, as well as with improving your bottom line. Here are some ways that can improve your business:
✔️Property management software can help you manage multiple properties more efficiently. The program lets you keep track of everything from leases and contracts to insurance and taxes for all your properties at once. This means that no matter how many properties you own or manage, you'll be able to keep an eye on everything from a single interface.
✔️You can use the program to store all your information about each property in a secure manner. You can keep track of expenses for each property so that when tax time rolls around, you'll have the information you need right at hand.
✔️Managing multiple properties is easy with property management software because it has a user-friendly interface that lets anyone get started using it.
BTLrealEstate has a significant role in managing land properties such as;
1. You can easily register the plot
2. Clients can know Plot Status ie on-sale, vacant, booked, sold, etc.
3. Plot payments (by customer)
4. Plot contract (rent/sale)
Advice: Real Estate property management system should be the priority for real estate businesses.
5. User management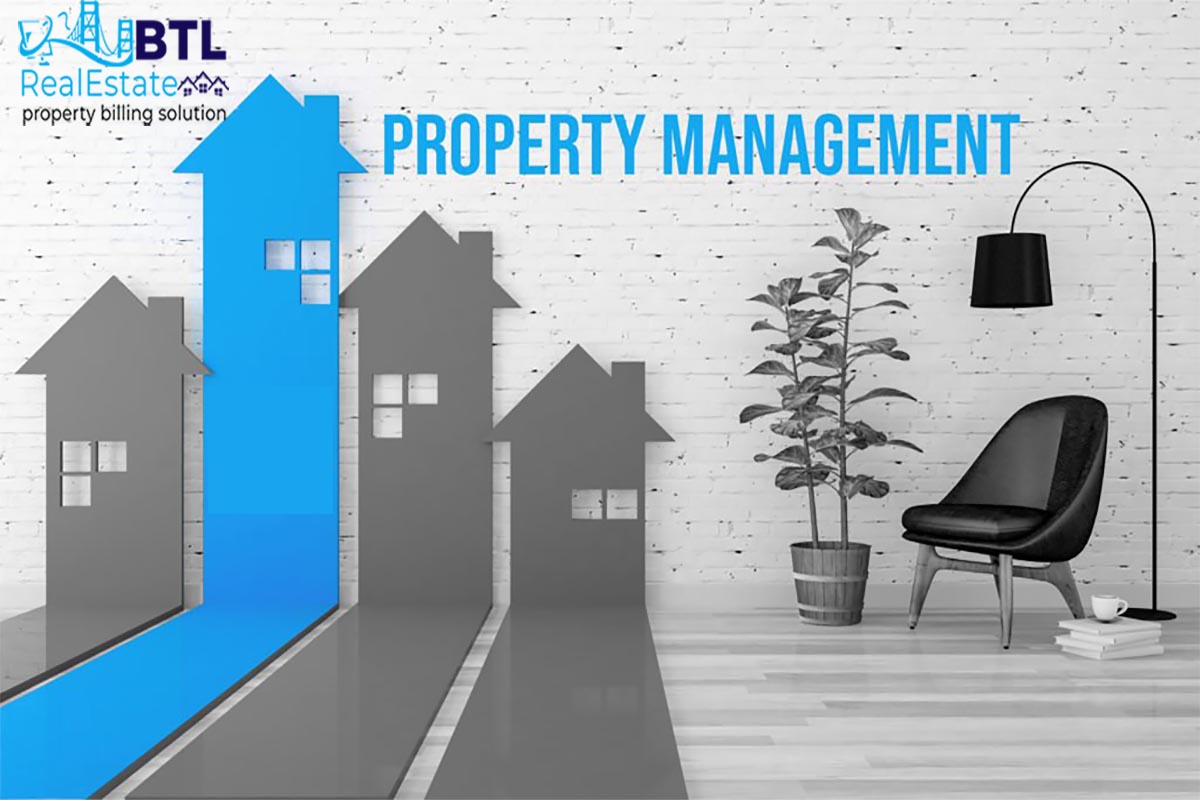 Managing users is one of the most basic features that any property management software should provide.
The ability to track users who are accessing your software is essential for security purposes. It also helps you to maintain a record of all the people who have access to crucial information about your properties and tenants.
With a real estate property management system, you can provide a better level of service than ever before.
Your customers will appreciate being able to access essential information regarding their properties whenever they want and wherever they are.
Your clients will also enjoy the fact that they can get in touch with you quickly and easily via an easy-to-use contact form on your website. This will make it more convenient for them to get help whenever they need it.
Thus, this will grow your relationship with them much more productive and efficient.
6. Maintenance management and tracking
Most real estate management software includes a maintenance tracking tool that allows you to perform tasks such as:
Maintain a work order to keep up with all the tasks that need to be done.
Create a database of maintenance records so you can keep track of all the jobs you have done in the past.
Keep track of your maintenance team and their availability and schedule.
Manage contractors, vendors, and maintenance professionals.
Maintain a database of each property's maintenance history.
That way, you can easily look up when a property was last serviced, what problems it may have had in the past and which team member was responsible for the job.
7. Reporting
Reporting is a fundamental aspect of any business. It is a way to measure your performance and determine which areas need to be improved.
Without a proper reporting system, you will not be able to monitor the progress of your business. As such, you will find it hard to gauge whether you are doing well or not.
The good news is that property management software comes with vast reporting capabilities. From tenant and employee details to expenses and repairs. Property managers can generate reports from this software effortlessly.
For example, if your tenants are paying rent late more frequently than in the past, you can analyze the causes and develop a plan to turn things around.
If you find that certain areas of your business aren't generating as much revenue as they should, you can make changes to boost sales and your profits.
Among the advantages of using property management software for your business is easy SMART reporting.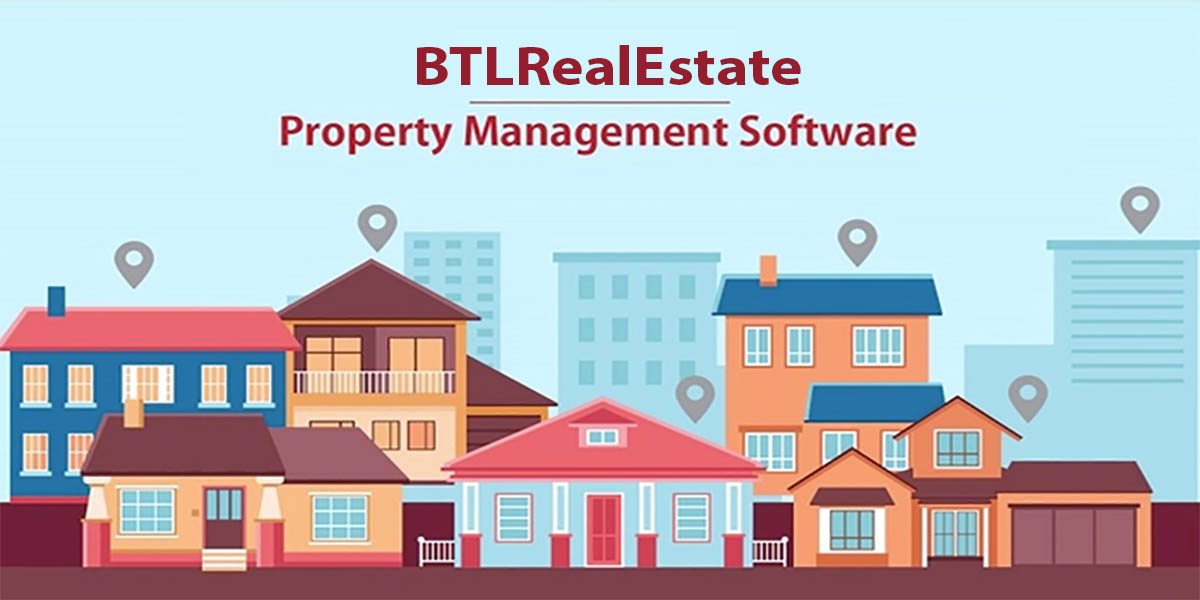 Imagine, that you want to create a report for your boss. It needs to include information about property management, rental properties, and the financial status of your organization.
To do this, you must go through each property's records to find the exact data you need. You might need to go through hundreds of records, spending hours looking for the right information.
On top of this, there is no guarantee that the report will be accurate. After all, it's only as good as the data you used in its creation. If you're missing any information or if it's inaccurate, your report won't be accurate either.
Then, imagine doing this for every report that comes across your desk.
This is the point where BTLRealEstate comes into place.
It enables you to create reports efficiently, accurately, and on time.
8. Informative decision.
The world is fully digital now, and there isn't much room for traditional salespeople anymore.
You will be able to track your business more effectively by using a property management system for real estate.
The software will help you to understand the data, know how the business is doing and make decisions that are informed.
You will also be able to improve your service delivery which will result in more customers, a great reputation, and increased revenues.
CONCLUSION
Are you ready to take your business to the next level?
When it comes to real estate, choosing the best property management software is crucial. You need to know how to keep track of your costs and maximize your profits.
The problem is that many real estate businesses aren't equipped with the right tools for this kind of work.
This can be a huge problem if you want to grow your business, but don't have the capacity for it yet.
Here is where Bridging Technologies as the digital marketing agency comes into play.
BTLRealEstate is the ultimate property management system for real estate.
It's the best property management software that can help solve these problems.
It provides all the tools you need to manage properties and tenants efficiently.
If you're looking for an easier way to manage your real estate business, this is your time to fly high.
Schedule a meeting with Bridging Technologies as the profound digital marketing agency in Tanzania.
---
About Author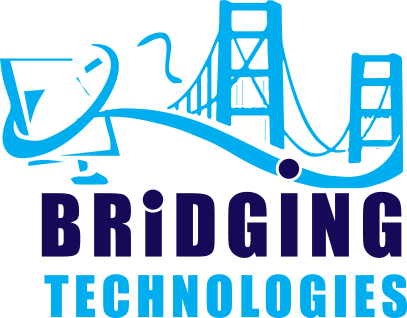 Enthusiastic Digital Marketer and Web Developer who is eager to contribute to team success through hard work, attention to detail and excellent organizational skills. Clear Understanding of SEO and web design is what my passionate skills lies on. I dedicate to provide basic awareness to anyone interested on digital marketing. Am a Passionate and highly resilient person...and much more motivated working on a team,.