It is challenging to figure out which digital marketing methods will bring you the foremost leads due to the different needs of businesses and brands. Our digital marketing strategies aimed to measure and impact the metrics that will improve the business from the bottom. These metrics may help determine the efficiency of your digital marketing lead generation strategies.
It is also critical to look at conversion rates to prove your content works. This is why 67% of companies use lead generation as the sole metric to determine content success.
Applying these strategies will facilitate you to reach potential customers and increase your sales.
How will you be able to determine which strategy may bring you the best quality leads for your investment?
Digital marketing is important for building your brand's online visibility and trust in your target market. They might not buy your product once they first find out. You will have to nurture them until they eventually become sales-qualified leads. Are you trying to find ways to spice up your lead generation? Well, you have landed in a right place!
In this blog post, we will discuss digital marketing lead generation strategies that are proven to be effective.
In this article, we will cover six of the simplest strategies to generate leads for business growth and sustainability.
❤️Call us to speak with our professionals about digital marketing services from Bridging Technologies a digital marketing agency in Tanzania.❤️
We are going to cover the following areas on this topic:
The meaning of digital marketing strategy.
Importance of lead generation in digital marketing.
How to generate leads using digital marketing strategies.
🔥🔥Read our blog: How to choose the right digital marketing agency in Tanzania.🔥🔥
WHAT IS DIGITAL MARKETING STRATEGY?
A digital marketing strategy is a plan that helps businesses to attain specific goals through marketing channels like social media and paid campaigns (google ads).
These strategies may be a set of planned actions performed online to succeed in specific business goals.
This suggests performing consistent actions via suitable online channels to increase revenue and improve relationships with your audience.
The complexity of a digital marketing strategy primarily depends on the measurements of your business goal.
The main goal of any business is to generate leads that may later become clients and generate profit.
Leads are potential customers who share their contact information to find out more about your products or services.
Digital marketing lead generation allows B2B businesses to plug into the proper variety of customers and take them closer to creating a buying deal.
Lead generation is crucial for any business growth.
By specializing in generating high-quality leads, you provide sales teams with a contact base of consumers that match your ideal customer profile.
In return, increases revenue from conversions.
Lead Generation.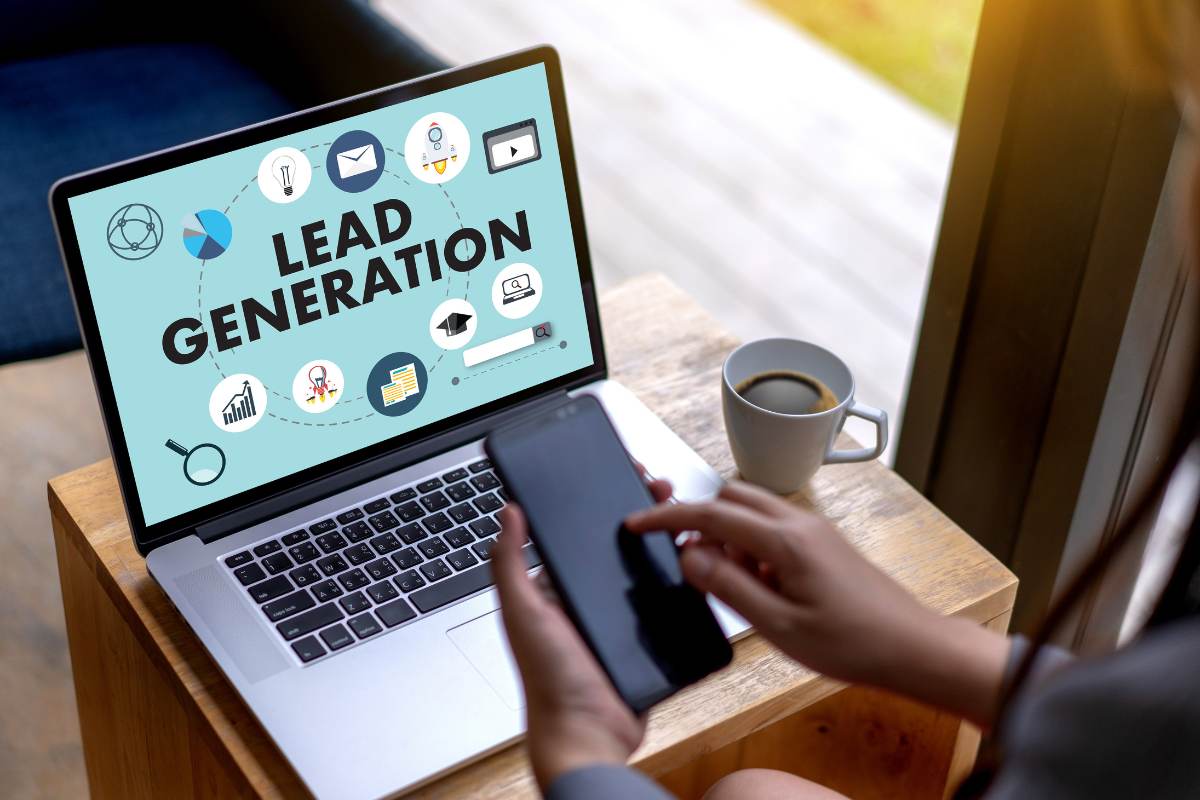 Lead generation often shortened to "lead gen" is simply the method of filling your sales funnel with those that have an interest in your business.
Anything that gets someone to give you permission to contact them or re-market to them may be a lead generation tactic.
For example, let's say you are an in-house digital marketer for a corporation that deals with real estate business.
A technique you will be able to generate leads is by creating well-optimized social content and posting a map of the site to the channels.
Because the audience wants to read the full detailed post with contact information, this piece of content is a lead generation mechanism.
Simply, it is how to assist people while simultaneously filling your funnel with leads.
Lead generation is the process of generating consumer interest in your product or service to convert that interest into a purchase.
You will generate leads by capturing visitors' contact information (called leads) via different channels, e.g., web forms on landing pages.
Fortunately, the times of discovering the phone and cold calling your way through the phone book are gone.
Modern-day lead gen methods give you more sales opportunities from high-quality prospects.
If you create many of them, you'll see your revenue grow.
🔥🔥Bridging Technologies, a digital marketing agency in Tanzania is ready to work with you to provide tips on how to generate leads for your business growth.🔥🔥
Now, let's shift to the importance of lead generation in digital marketing to businesses of all sizes.
IMPORTANCE OF LEAD GENERATION IN DIGITAL MARKETING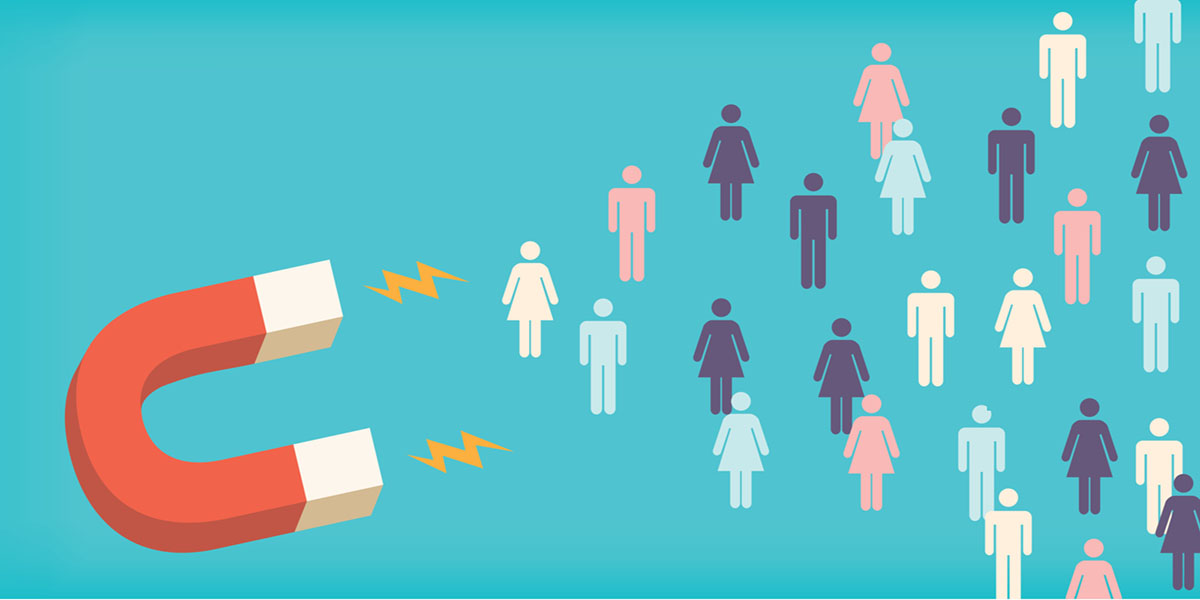 Whether you're a B2B company, or whether you sell your products or services to B2C markets, lead generation is of great importance to every business. Without leads, a company will not have the opportunity to generate revenue because prospects will not be converted to customers.
Lead generation may indeed be time-consuming and difficult, but there are plenty of tools that may be used to speed up the process. If you want your business to grow, you must have a good strategy on how to generate leads.
Here are nine reasons why lead generation is important in your business.
1. Expand Your Market
2. Grow Your Following
3. Gather More Customer Reviews.
4. Boost Your Revenue
5. Generate Business Opportunities
6. Improve Lead Quality
7. Build Visibility and Awareness
8. Eliminate or Reduce Cold Calling (and Emailing)
9. Automate Lead Management
Lead generation is important in business because, without them, it is challenging to maximize growth and revenue.
🔥🔥BTL Blog:Top Reasons Why Digital Marketing Isn't Working and How to Fix It🔥🔥
DIGITAL MARKETING STRATEGIES TO BOOST LEAD GENERATION
1. Search engine optimization (SEO)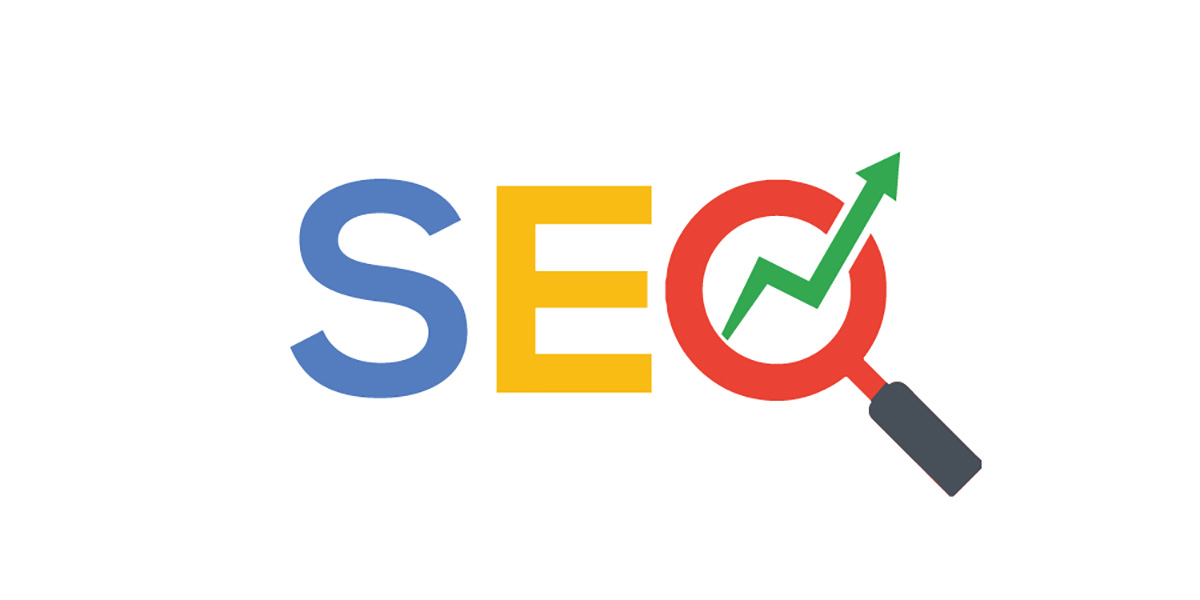 Search engine optimization, or SEO, is one effective way to succeed in your audience.
It involves improving your site's rankings in search results for specific keywords and phrases.
These rankings will help your audience find you when they are trying to find services or information.
It is especially important after you consider that don't go past the primary page of results after they use search engines like Google.
This implies for your website looks among those first few leads to draw in traffic from users looking for the services you offer.
If you are on the second page, many people won't see your website.
There are some key steps you'll have to desire start using SEO for lead generation.
Keyword selection
The first step in creating an SEO strategy is selecting the keywords you would like to focus on. You wish to achieve users as they hunt for information, but that needs knowing what exactly they are trying to find.
Optimization
SEO is an ongoing process and there are many steps you will desire to boost your presence. Google looks at many factors when delivering results for any given search. Still, some elements make a bigger impact than others and these are three areas you'll be able to focus your effort to spice up your visibility and generate more leads.
Link building
Search engines want to supply their users with the simplest possible results, which implies they require to direct them to reputable, trustworthy websites. They determine each site's trustworthiness and supported their backlinks.
User experience
Your website must provide a positive user experience. User experience impacts what quantity of time visitors are willing to spend on your site, and you'll be able to improve it by ensuring certain aspects of your website are running well.
Page speed
Users hate slow-loading pages. If a page doesn't load within seconds, users will return to the search results and pick another business. This implies you may potentially lose business to your competition if your website is running slow.
Design
Your website's design encompasses a big impact on users' perception of your website. It's the primary impression they get once they view your website.
Navigation
Once you've got your well-designed website, you will need simple navigation to travel with it. Navigation plays an enormous role keep people on your website.
2. Pay-per-click (PPC) advertising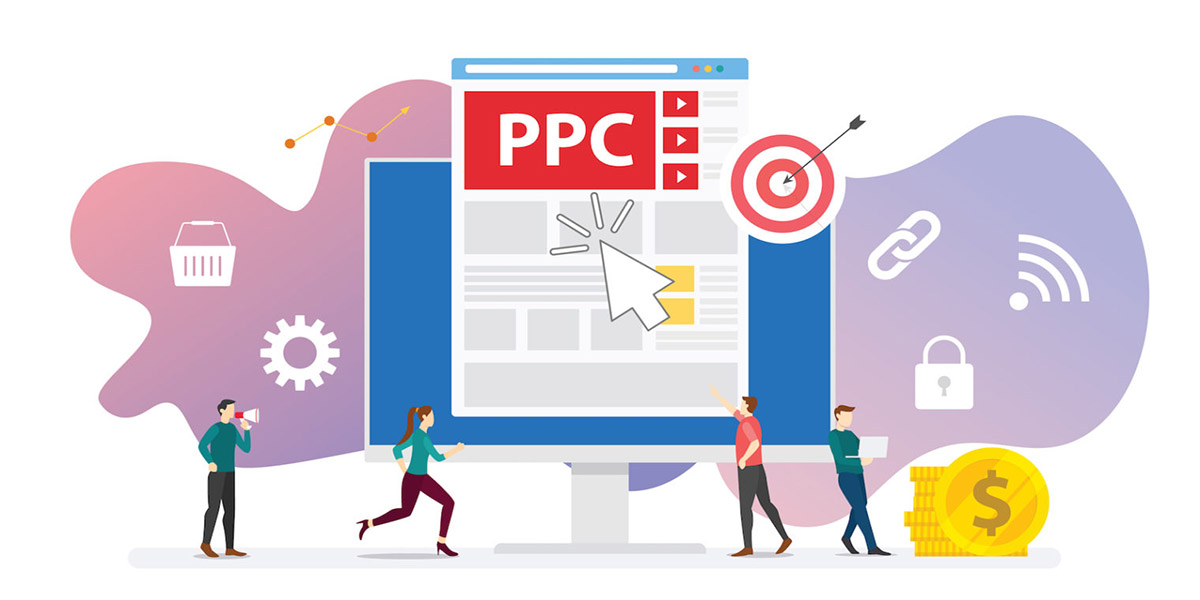 Pay-per-click (PPC) advertising is another good way to come up with leads for your business.
These are paid advertisements that appear at the highest of search results for specific keywords and phrases.
PPC utilizes keywords like SEO, so you will determine which of them you would like to focus on in your campaigns. These keywords will trigger your ads to look in search results.
How does PPC work?
PPC operates on a bidding system, within which advertisers bid the number of clicks they will get to their website for any given keyword.
Your offer, together with your quality score, will determine the position of every ad.
Your ads may start attracting traffic as soon as you launch your campaign, but you will only pay when a user clicks and visit your site.
How may PPC help your business?
PPC is one of the great strategies to generate leads as it attracts qualified traffic.
PPC visitors are 50% more likely to form a sale than visitors from organic search.
Ads are effective because they permit you to focus on users who search phrases with clear intent.
Users who are attempting to search out the company to suit their needs are much closer to conversion than general searchers.
If you would like to perform PPC for your business Bridging Technologies, a digital marketing agency in Tanzania will be happy to assist you.
3. Content marketing
Digital marketing is all about content.
Creating high-quality, engaging content will facilitate building relationships with customers and prospects.
Content marketing is one of the effective strategies to lead generation not only does it attract more credible leads, but it also gives you the chance to enhance online visibility.
By providing valuable information your business is going to have authority in your field.
Your content should be helpful, in-depth, and associated with what users are already seeking.
When users see you are posting helpful information, they will trust that you simply are good at what you are doing.
This builds your audience's confidence in your business.
You may also draw potential leads in by posting helpful information.
After they find useful pages, they will take a look at other parts of your website.
This could help them learn more about your business and potentially become a lead.
Content is effective because it allows users to hunt down information, rather than interrupting them with advertisements.
Once you draw visitors to your site with blog posts, videos, and other content, you place the choice in the hands of the customer.
When you have interesting content on your site, visitors will spend longer on each page.
Google looks at how long users are on your pages, and once they see that people spend lots of your time reading your content, this sends a positive signal and tells them people find your pages helpful.
This will have a positive impact on your rankings.
🔥🔥Read our content: 6 awesome digital marketing trends to focus on for 2022🔥🔥
4. Email marketing
Did you recognize that email has the potential to earn you $44 for each $1 spent?
That is a possible ROI of 4400%!
Although it is one of the oldest strategies of digital marketing, email plays a big role when it comes to the major question of business, how to generate leads.
Email marketing makes it easy to reach people and switch them into leads.
The first step of email marketing is building a subscriber list.
You will be able to try this by adding sign-up forms to numerous pages on your website, just like the header, footer, or pop-ups.
As a caution, you must never buy email lists.
The individuals in those lists won't have an interest in your products or services, and your emails will be marked as spam.
This isn't only a waste of your budget but may harm your overall campaigns if email platforms start to determine your emails as spam.
When people voluntarily opt into hearing from you, they will eventually convert.
Once you have got a listing, you will begin sending these subscribers' information.
This may include information about sales, new products, and services, or links to your content.
You will test some differing kinds of emails to induce a way of what your audience likes, and adjust your strategy to be simpler over time.
With our software BTLCampaigns, you can be able to create email templates, send bulk emails, and track the success of your email campaigns.
🔥🔥You will see how people interact together with your emails and use that information to form data-backed decisions for future emails. You may join us today!🔥🔥
5. Social Media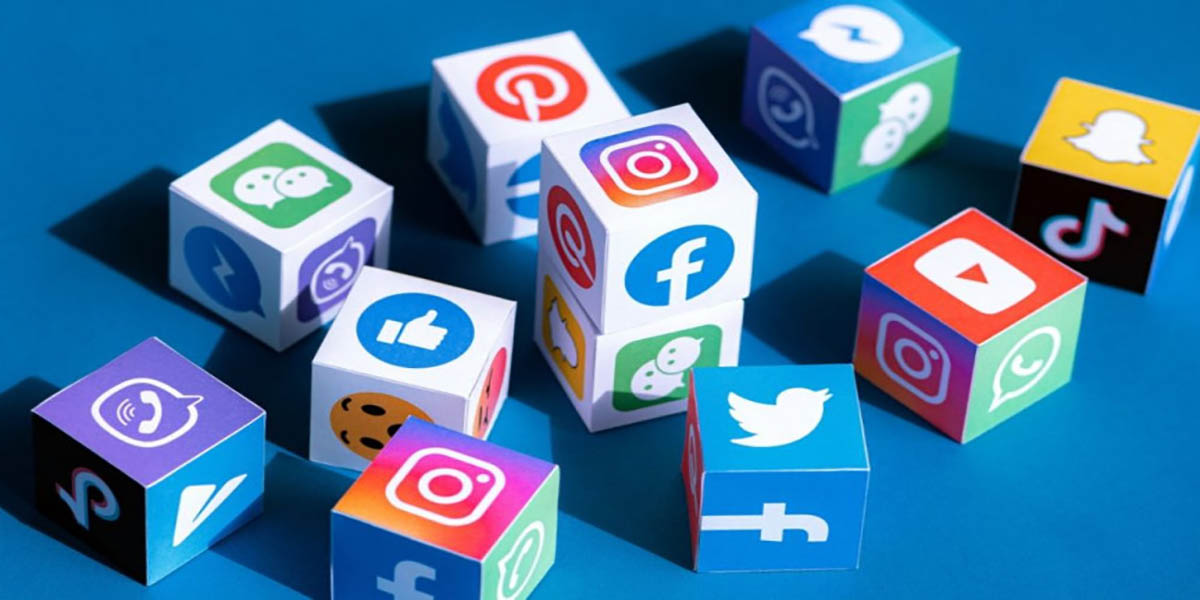 There are many social media platforms available today. But a number of the foremost popular for lead generation are Facebook, Twitter, and LinkedIn.
It is important that you simply know your target market to work out which platforms they use frequently and reach them on those platforms.
Social media offers many opportunities for a business.
You will start by sharing all the important information users have to get up-to-date with you, including hours of operation, address, and other contact information.
You may share any content you create, including blog posts and articles.
Social media is additionally great for sharing pictures, videos, and the rest that provides an enclosed study of your company.
This could facilitate your company culture and provides your brand with a personality online.
When you are available on social media, it's easy for users to interact with and share with other users.
This extends your reach further and helps you draw more ends up on your website.
When you use social media, you'll connect with your audience, build relationships, and convert your followers into leads.
You will be able to maintain a presence in their social feeds until they may convert and become customers.
6. Offering free resources
Another good way to draw in leads is by offering free resources.
Giving away information as free resources is one of the most effective ways to build your audience, establish trust with clients and become more relevant.
This could be free templates, e-guides, or anything within your business niche.
Digital marketers often use this strategy because it helps build trust with prospects who are unacquainted with their brand but still interested in what is supplying.
Digital marketers may even use these strategies to generate leads by posting helpful articles online that are relevant to their target market.
🔥🔥Take a look at our e-guides for more clarification: https://www.bridging.co.tz/free-eguides-templates-others. Do you have any questions about these digital marketing strategies? Contact us for more information we will be happy to help!🔥🔥
WRAPPING UP
Establishing an effective digital marketing strategy to increase your business leads might be challenging at first.
It is important to remain tuned into the changing trends of your customer base.
By regularly testing and updating your digital marketing strategies, you will ensure you are getting the most effective results.
If you prefer to get more digital marketing services, we will be happy to work with you!
When you partner with us, we will create a customized digital marketing strategy that matches your business.
Our team is made up of technical experts and marketers all of whom may contribute years of experience to your campaigns.
You won't need to work with multiple vendors because we have everything you need to get the results you want for digital marketing.
We look forward to hearing from you!
In the meantime, please check our other digital marketing blog posts.
---
About Author