The real estate industry in Tanzania, particularly in major cities like Dar es Salaam, is highly competitive. Every realtor in Tanzania is eager to do anything to boost their visibility.
The real estate industry ranks fifth on the share of services in the Gross Domestic Product of Tanzania in the first quarter of 2021, by activity by Statista.
With a great website, you don't have to compete with hundreds of thousands of other real estate agents online, which is fortunate for you.
Of course, depending on where you are, competition, even among small businesses can be strong.
Search Engine Optimization, on the other hand, provides you a fighting chance. As long as you have a good understanding of what you're doing.
According to this joint study, real estate-related Google searches climbed by 253 percent between 2009 and 2013. More than 92 percent of people now use the Internet to hunt for a home. These two numbers should help bring you back to reality if you had any doubts about the importance of your real estate website in Tanzania.
Never forget the rising number of directories like Jiji, ZoomTanzania, Kupatana, and even Airbnb.
Today's property buyers and sellers are on the lookout for information. They're going online to find experienced realtors in Tanzania with community information, robust property search tools, top-notch marketing methods, and market statistics. All these are wrapped up in a pleasant user experience.
Real estate agents are being overwhelmed with new ways to improve their real estate websites as the necessity to increase and perfect their online presence. Some of these strategies are self-evident, while others are more specialized and necessitate the assistance of a professional website designer.
Purchasing a building, home, or apartment is a significant investment that usually occurs only once in a lifetime. Real estate purchasing decisions are influenced by a variety of emotions, some of which are conflicting, so there's a lot to consider when developing a website to assist your audience in their search.
As a realtor in Tanzania, your job is to understand the emotions of your clients while directing them toward a sensible and well-informed decision.
Effective real estate websites are easy to navigate and have a clear and attractive design. You'll agree to this after reading the 3 Web Design Tactics That Will Help You Win in 2021. While you can use these tips to build a bespoke website from the ground up, the process will most likely take weeks.
In today's fast-paced industry, we've compiled a list of eight (8) tips to help you improve your real estate website. Also, provide future and current clients with the user experience and information they demand.
High-quality photos, search tools, and thorough information about your service region are required for any real estate website.
These eight tips will help you fine-tune your website design. Not only to attract more unique visitors but also converts them into leads and referrals.
Tip 1: Include listings
You must integrate your property listings into your website. When potential buyers come to your website, it should be a one-stop-shop where they can look for a property and contact you with ease.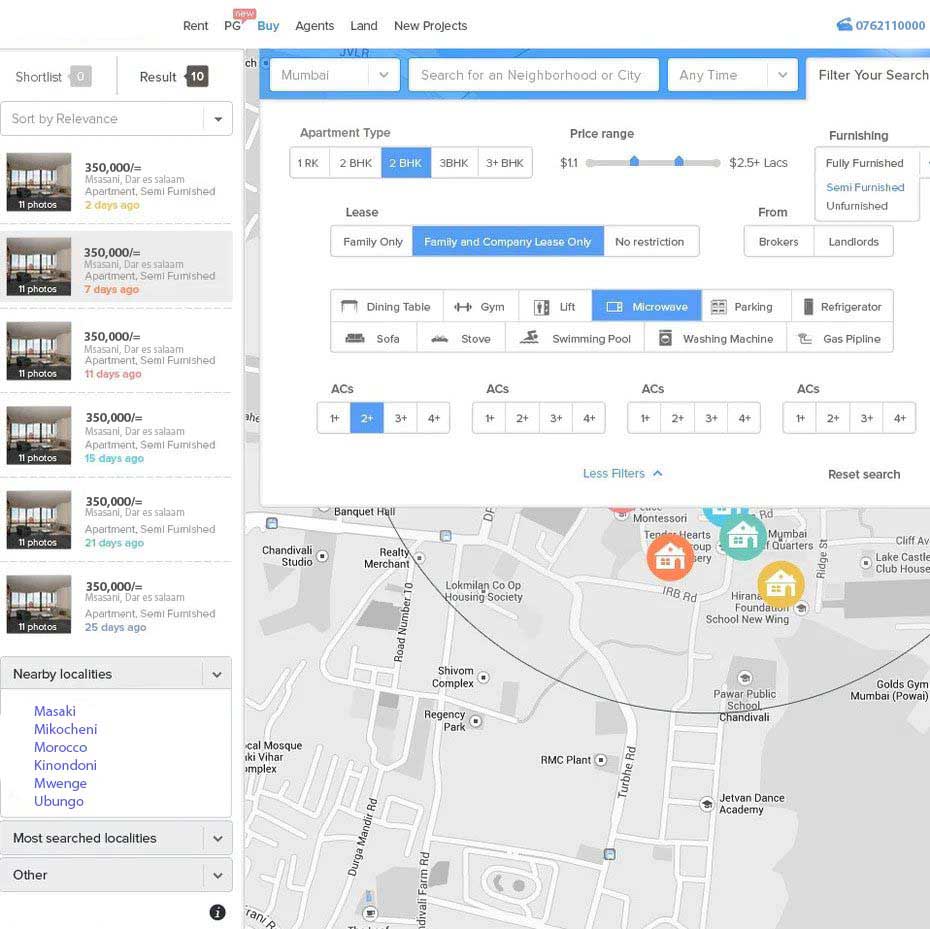 While this may appear to be a challenging undertaking, listing management solutions are usually available on most CMS (Content Management System). Your consumers will be able to access your listings by just browsing and searching on your website.
🔥Advice: Integrate your listing with available map APIs like Google maps. Using maps, your visitors will be able to preview the location, the property itself. 

Additionally, the surrounding region where the listing is located. It allows clients to examine the property ahead of time, saving time and energy.
Tip 2: Interactive search
When a potential buyer is looking for a home, he or she has a set of requirements in mind. Show visitors that you can focus on their needs and provide homes that match what they're looking for as soon as they come to your site.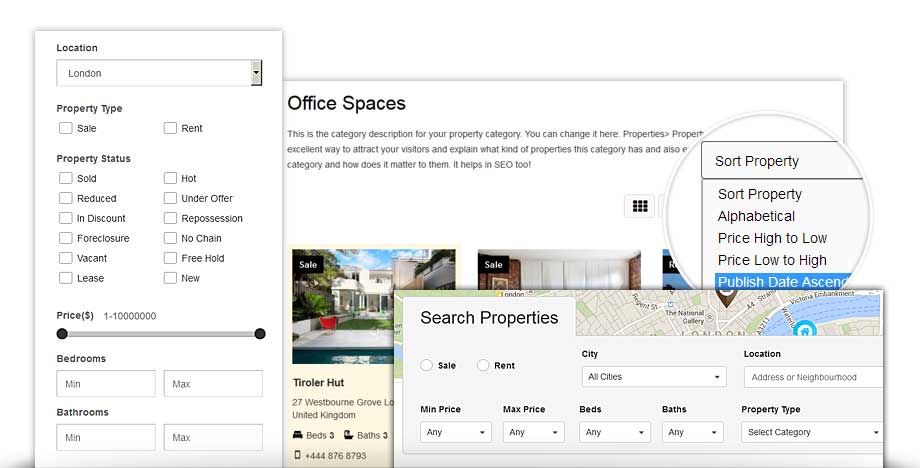 🔥Advice: Use complex search filters to set yourself apart from other real estate search engines. Take into account your competitive advantage.
Your properties inventory spans many areas, types of land, and building designs. You may want to include more filtering options so that purchasers can focus their searches on certain property features.
Tip 3: Online bookings with online payments
Your website's advantage is that it may be accessed at any time of day. However, you want to provide individuals a way to reach their goal when they're motivated. So your website should offer visitors the option of scheduling a viewing or requesting a callback to book a viewing.
According to this report, 24% of Tanzania's population is online and still increases. This is the sign that more businesses including yours, accommodate online customers or leads.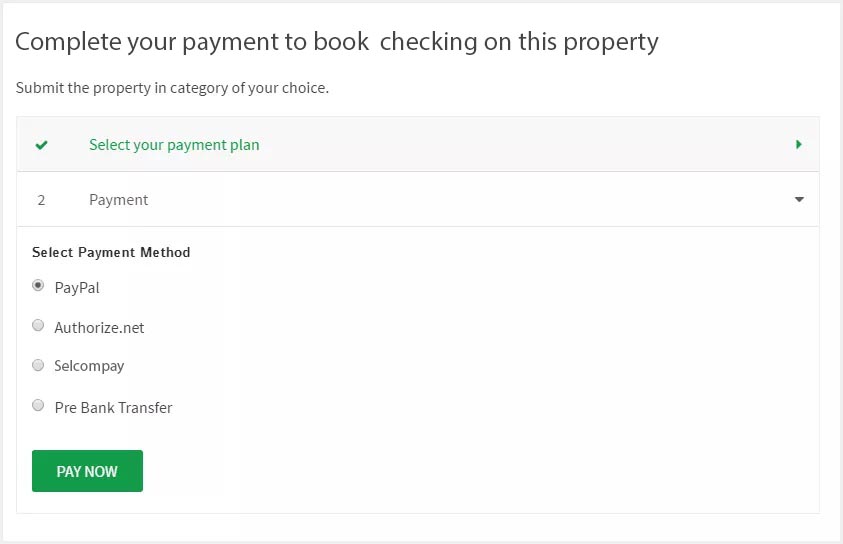 You can integrate your website with a booking technique with online checkout. You can even connect with Tanzania's payment aggregators like Selcom, Pesapal, DirectPay Online, Visa, and MasterCard.
Get your optimized real estate website. Get your free proposal here.
Tip 4: Email & SMS Strategy
Sales rarely come without work, and in today's fast-paced market, you'll need to use every available channel to nurture and acquire leads. We have been using SMS, emails and other online advertising strategies for long time, they enabled us to reach potential clients because of living in the Internet era. This made us forget about more traditional direct marketing approaches. Real estate bulk SMS and bulk email marketing is one of that method.
One of the simplest and fastest ways to reach customers is through SMS marketing. Everyone, whether they have a smartphone or not, may get messages on their phone. Thus, the information will reach them almost instantaneously.
Search engines, such as Google, crawl the internet for websites that give users useful search results. Because search engines can't see your website, they use its consent to decide whether it's a good match for a given search query. So, apply search engine optimization tactics like keyword research. Use those keywords throughout your website and web pages to get your real estate website found in search.
Long-tail keywords, in particular, should not be underestimated. These are keywords that are lengthier and more precise. Examples are "two-bedroom apartments on Manzese", "New houses for sale in Msasani" or "List of realtors in Tanzania".
Long-tail keywords will land fewer results. They will help you target the proper audience, who are more likely to convert.
Mobile friendly
Many site designers don't focus on responsive designs, and if you have a website make sure that people can view it on other devices. A basic responsive design is a bare minimum—it isn't enough to keep people coming back. Instead, you must provide customers with an enjoyable experience that they will want to repeat.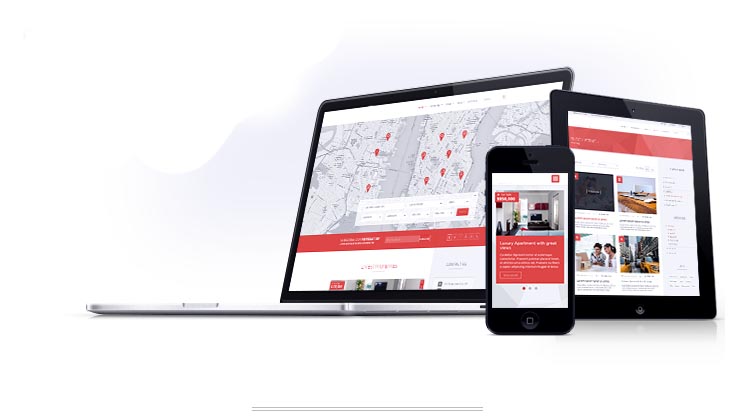 Think about how users interact with their devices and design accordingly. Is it easily accessible? What kind of browsing will they do? Consider how potential clients use their phones when building your website. You'll end up with a site that captures more visitors' time and leads to more likely interaction.
Simple navigation
Even if you have a clever play on words, your website should have simple titles and sections. We've seen a lot of real estate agents hide fantastic content in their navigation beneath fun titles. You should avoid that!
When you include funny or fun names or tabs, you might think your audience will grasp the joke, but they often don't. For the elements in your navigation, use standard titles. Use a typical "About" tab on your real estate website, rather than something structured differently, like "this is us".
Learn more about 3 Web Design Tactics That Will Help You Win in 2021 here.
The website loading speed (including compressing images)
If you've ever visited a website and had an image load slowly, you understand how aggravating it can be. Many visitors abandon websites that take too long to load, and photographs are especially crucial in real estate. Before submitting photographs to your real estate website, make sure you resize them. A website that loads quickly encourages visitors to remain and browse.
🔥Advice: Use an image compression plugin or module to automatically compress images uploaded to your website.
Tip 6: Don't forget Content marketing & Resources
People are constantly bombarded with information on the internet. Focus on the quality of your website to make it stand out. A website with five pages of high-quality content that speaks to your target audience is more effective than one with 20 pages of generic material and an unread blog.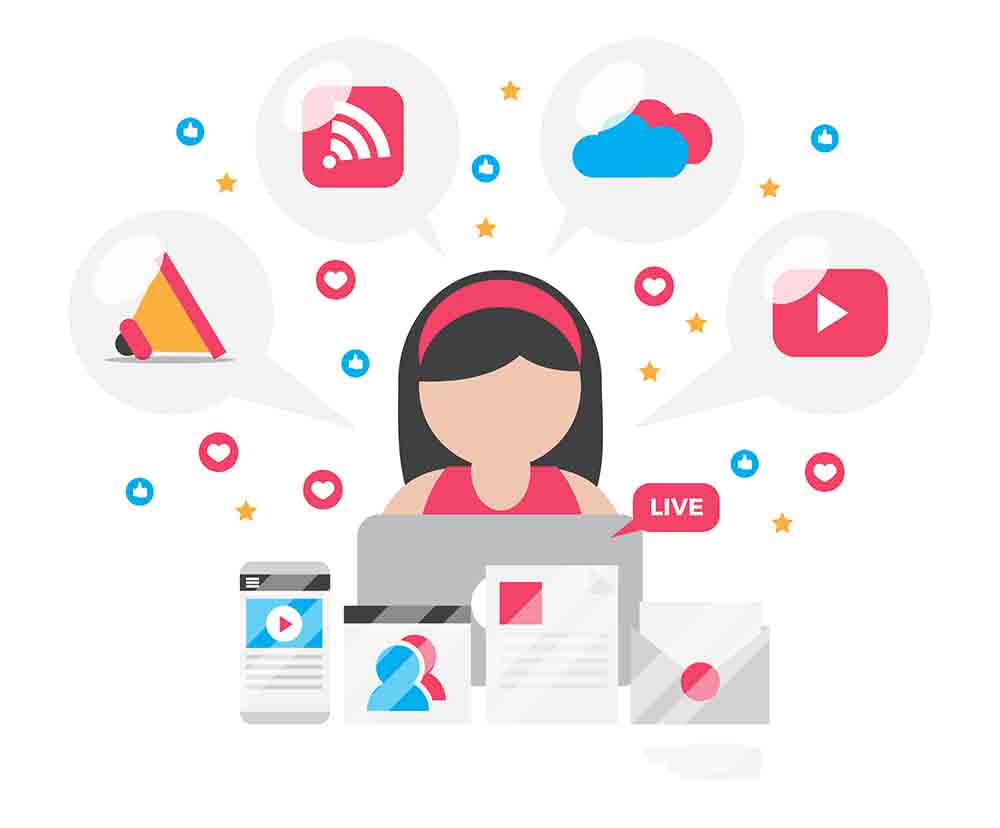 Get your optimized real estate website. Get your free proposal here.
Consider how those items will make your potential client feel while you're thinking about real estate website content design ideas. Don't forget to include:
CTAs
You may need to urge potential clients to contact you if you want them to contact you. A CTA (call to action) is an important addition to the rest of the real estate website ideas on this list because it directs behavior.
Customers may like what you have to offer, but they may not know what to do next, so make it simple for them. A call to action is used in advertisements on television that tell you to "call now," and it's the same concept when applied to your website.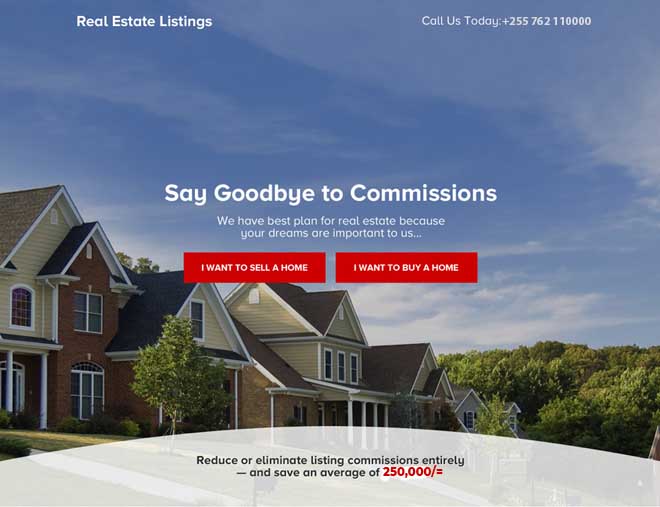 Remember that you only need to make one clear call to action, but you should do so several times. An "email me" button, a "contact us" callout, or a "call now" suggestion are all examples of many calls to action.
Choose one clear call to action. Confusion is a convert's worst enemy. Do not request that your readers join your mailing list, look at your listings, or follow you on social media. Choose one action that your audience should take.
Chat section
There will always be potential leads who visit your website and ask for more information but never complete your contact form.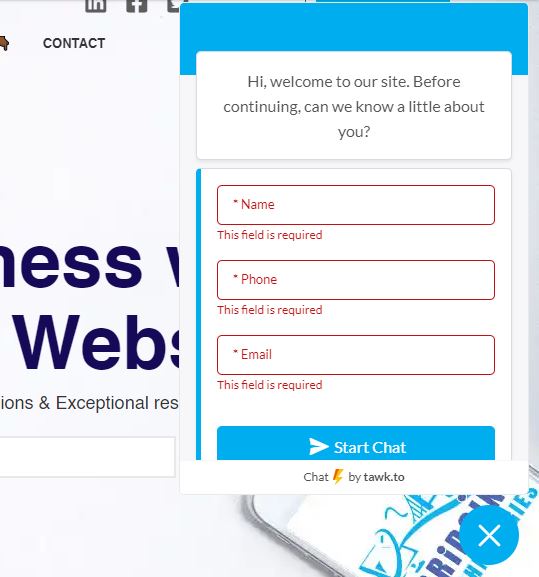 A live chat platform engages website visitors with your relevant team. Some platforms also enable your website visitors to upload their basic contact information into your CRM software. This allows you to quickly and easily follow up with leads.
Photos and videos
All images need to contain alt text so that robots or crawlers can read them. Include relevant images and videos on your website for your audience.
🔥Advice: Use pictures of happy, smiling people on your website. People want to do business with people who are happy and who are making others happy. You should also snap a photo of yourself and every client you work with. Use these photos on your website to provide security and social proof.
Headlines and points
People who read online tend to have short attention spans and prefer information that is simple to understand. Visitors to websites frequently scan in patterns. Enhance the effectiveness of headlines and bullet points. It's time to adjust the format of your website if it features enormous blocks of content.
🏁🏁Bridging Technologies, the digital marketing agency in Tanzania can put your business online. Contact us to get your Optimized Real Estate Website.
Tip 7: Testimonials
Display your former clients' favorable feedback prominently. Readers will want to know about other people's experiences with you, even if you have the best writing and website design.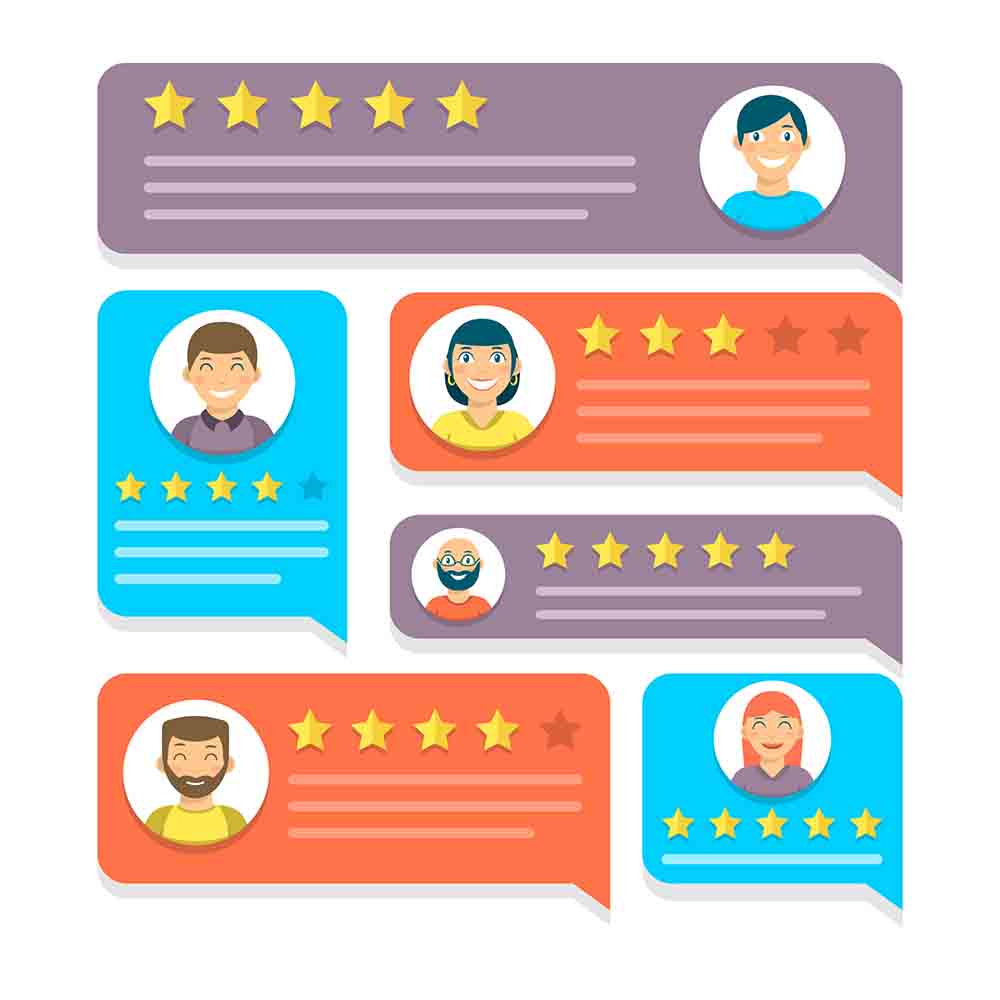 You understand the value of social proof if you've ever looked up reviews for a restaurant or a product you're considering purchasing.
Including genuine testimonials from previous clients on your website, is one of the most effective methods to convey this to future clients.
It feels a lot more personal to a possible client when they witness genuine words coming from a family, couple, or individual just like them.
Tip 8: Be Social
Today's real estate purchasers rarely browse alone. Give them a variety of ways to share their findings via email, social media, or text message.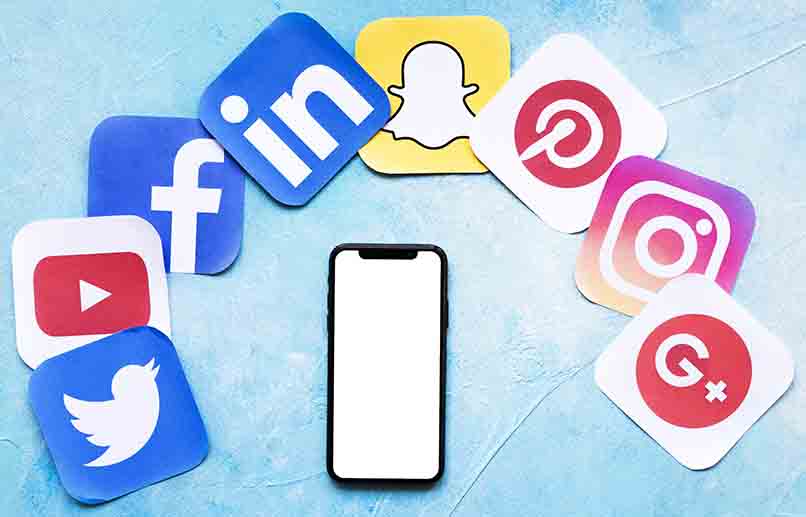 You might even want to include a "Send to a Friend or Colleague" form that collects their email address. Be sure to set expectations about whether you'll contact them.
Also, make any connections trackable so you can see which social media platforms are generating the most shares and visits to your property.
Bonus Tip
All the tips are possible when you have your goals to follow. Having a professional web designer is a plus.
When looking for a web designer to assist you to develop your real estate website, look for someone who can provide you with more than just a basic website. Someone who can cover all the bases and come up with new ways to improve your online presence. At Bridging Technologies, we specialize in just that!
Our team of developers, designers, and industry experts is always on the bleeding edge of real estate technology and industry trends. Take advantage of our free consultation to learn more about how to improve your real estate website - contact us today!
According to Google, over a billion people use Google Maps every month. Every week, Google Maps Platform core products are used by over 5 million active apps and websites.
You'll stand out at the right moment when clients are ready to buy or rent a property.
You have an excellent chance to show up in local searches and engage with customers in inventive new ways as Google tries to create new products and experiences for companies.
THE RESULT: There will be more relevant leads to convert to customers. Following these tips might assist you in gaining a competitive advantage in the real estate market in Tanzania.
📝Contact Bridging Technologies, The digital marketing agency in Tanzania for a free consultation.
---
About Author