The holiday season is the busiest time of year for many business firms. The holiday season can represent almost 30% of annual sales for businesses, making it the perfect time to get a big boost in revenue.
The holiday season is coming up on us fast. As a business, this is one of the most important parts of the year.
This is the period where you make the most money. Sales during the holiday season are on an upward trend. You need a successful holiday marketing campaign for your business.
The list of activities seems infinite, whether it's updating your landing pages or increasing brand recognition with seasonal marketing campaigns. Businesses are looking for ways to target new clients.
It's time to start getting your holiday marketing ideas in motion. We are here to help you learn some tricks of the trade so you can boost your profits. Also, engage more customers, and start the New Year on the right foot.
Grow your business today with one of the best marketing agencies in Tanzania.
Strategies for successful holiday marketing campaigns
1. Make your website look festive.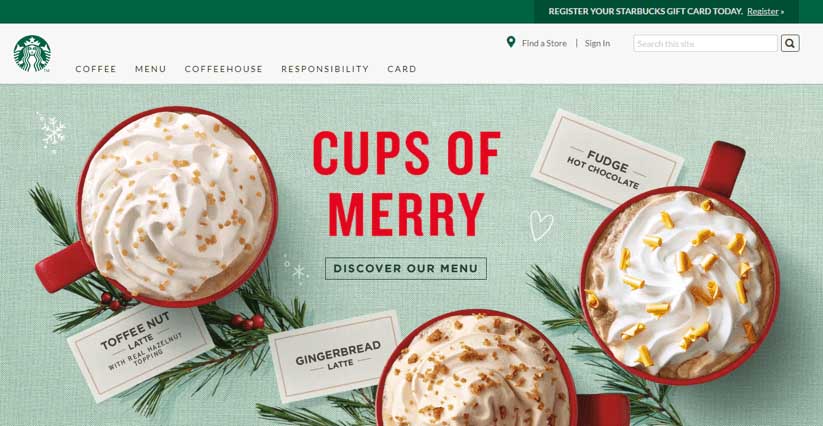 It's the festive season, the biggest shopping time of the year. If you are a business with an online presence, then it's time for you to think about revamping your website.
Is it the holiday season, your website needs to look more festive?
 A new home page design with Christmas holiday themes will increase user engagement, which improves the overall user experience.
You may spice up your website by adding items that are constantly in need of a refresh, especially around the holidays. Simple changes to your logo, such as Christmas-themed pictures or holiday lights, may add festive touches that improve your brand.
Decorating your site for the holidays can be fun for your customers. Always keep in mind that the seasonal changes you make to your site need to support your sales goals.
Here are tips you can use to design holiday elements for your website
Personalize your holiday messages. Use personalized welcome messages and eye-catchers on the live chat widget to attract website users' attention and urge them to look at the holiday bargains.
Create festive CTAs. Holiday-themed calls to action are an excellent way to get your online clients excited about purchasing. Take the time to optimize your CTAs so that you can get the most sales throughout the holiday season by employing the proper copy and color.
Design pop-ups with information on a huge site-wide sale or a significant deal on an entire product category.
Improve website loading speed and hosting. You are going to have many site visitors. A crashing website is a bad thing. If you fear your holiday site traffic will surpass the boundaries of your current hosting plan, now is the time to switch to a plan with greater resources.
However, don't change brand elements like your site fonts, style, or logo. You want busy shoppers to know they're in the right place when they come to your site. 
Bridging Technologies, one of the marketing agencies in Tanzania can help you redesign your website.
2. Create a holiday advertising (PPC) campaign.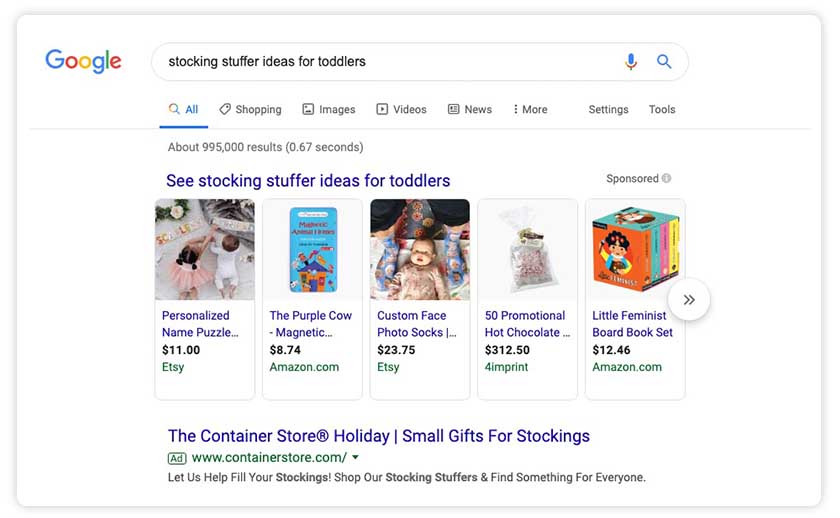 Paid search advertising can be a huge boon to your business during the holiday shopping season.
In 2021, it's estimated that 2.14 billion people will buy their goods and services online.
With the boost in online shopping, it is extremely important that your business is visible online and stands out amongst the competitors around you.
At this time of year, campaigns that adapt for the holiday season are going to be the ones most likely to win over the customer.
You can run paid holiday advertising on popular social channels like Facebook, Instagram, and LinkedIn irrespective of the industry. Google Ads is a great place to get seasonal. You can create a campaign based on where your target audience is.
Holiday advertising has to be different as more advertisers are flooding the market. This means that costs can increase, so your strategies need to be on point to stay competitive.
You don't necessarily need to adjust your target or entire marketing approach to be successful with your holiday PPC campaign. You only have to consider holiday keywords for high visibility and use dynamic ad features to automate your campaigns.
Due to the high competition this season you need to be willing to bid higher to be visible.
Do you want to succeed this holiday? Contact Bridging Technologies, we are experts in online marketing in Tanzania.
3. Create an email marketing campaign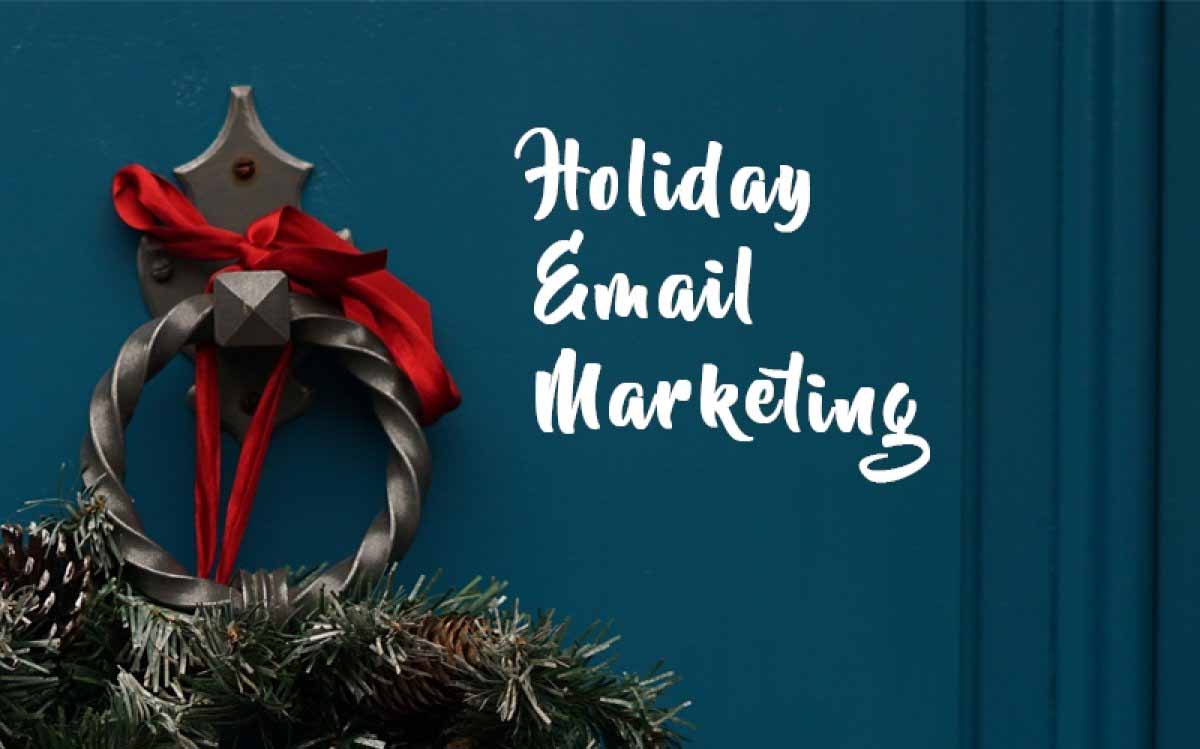 Email marketing is the best way to reach potential customers directly in the shortest time. It is the best way to be connected with existing customers and reach new audiences.
The holiday season is a special time of the year and it's an opportunity for email marketers to shine.
Email marketing, if done constructively it gives potential profits. As the holiday season arrives nearer it is important to be ready for it.
Holiday email marketing can be an impactful way to help increase holiday sales and maximize revenue before the new year.
The secret to email marketing success lies in your email content. The great content will make people open and create interest in your products.
The email strategy approach will be on-trend in 2022. Your holiday campaign can help you optimize your email marketing strategy.
Here are tips you can use on your holiday email marketing;
A subject line is the first barrier to email effectiveness. To drive holiday sales through your email marketing, your subject lines must be optimized for open rates.    
For example, on a Christmas campaign, a subject line can be "Sleigh your Christmas list with these gifts"
Utilize last-minute deals. This means that brands should continue to promote holiday sales right up until the holiday to serve the last-minute shoppers.
Build a smart holiday email campaign schedule. To make the most of the holiday season it's a good idea to start planning your email marketing schedule, leaving enough time to prepare all the different elements.
Use fun festive email designs. You can consider how you can adapt your email design through imagery that evokes the holiday season.
As one of the marketing agencies in Tanzania, we have an email marketing solution.
A software called BTL Campaign is a tool that will send Bulk Emails and bring the reports to your fingertips.
4. Give back to your customers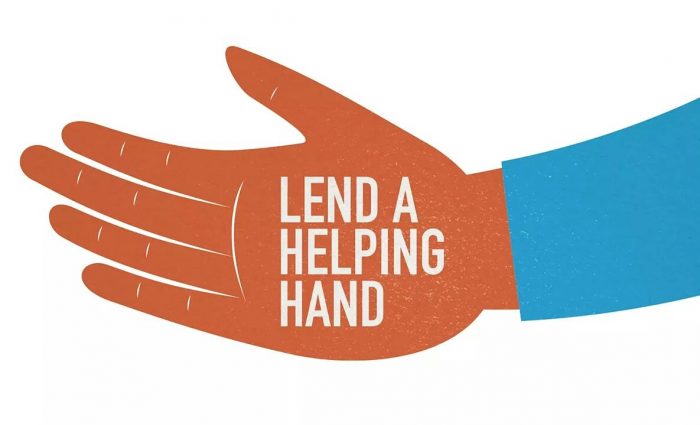 Giving back is a huge part of the holiday season. By giving back to your customers you will encourage them to keep coming back.  You can give out gifts, free guides, or a fun holiday event.
Giveaways are a low-cost approach to engaging your customers. You can consider using social media to promote your sales. Typically, encouraging followers to comment, share, like, and so on are excellent ways to increase involvement in your contest.
Giveaways have been used by brands to promote attention and sales for their products or services. You can simply get your target audience passionate about the holidays and your company by employing gift and promotional competitions.
You can also consider partnering with a non-profit to get in the holiday spirit while sharing your brand mission with your customers.
Donating a percentage of your profits during the holidays is a simple, but impactful way to give back to the community. Your company can decide on the percentage to give.
You can also donate products or service your company provides. You may consider donating to a local charity, business, or non-profit. There are many ways that you can donate your skills or products.
Talk with your management and coworkers about the influence your organization can have and how you want to give back this Christmas season. You will surely feel good about your effort and will create a stronger bond with your community as a result.
5. Create a social media campaign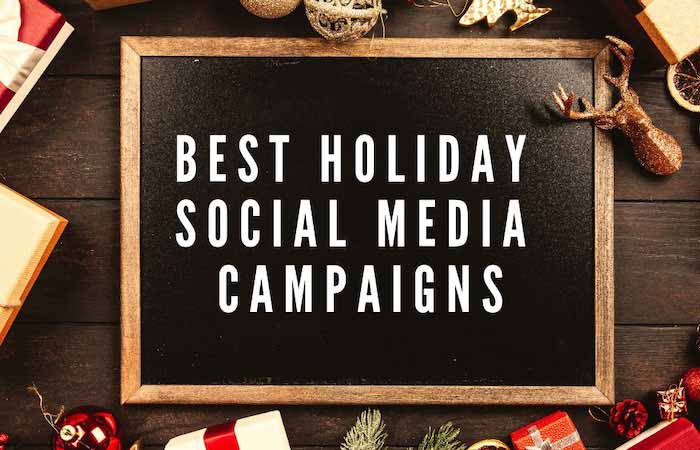 A simple #HappyHolidays will no longer be enough for a social media holiday promotion these days. With so much noise on the internet, it's critical to stand out with content that is a little more creative.
The holidays offer you a great opportunity to create engaging content that can drive traffic to your website, social media pages and even boost sales. However, great content is not enough. First, you need to bring a holiday flavor to your social media.
One of the simplest ways to attract customers is by updating your social media content with images that reflect the changing seasons.
Create a holiday-themed cover image on Facebook, Twitter, and other social media
Update your logos - add festive attributes (do not forget that it should be combined with your cover image).
Or even turn your landing page into a gift card for your clients.
Begin this process as soon as possible. You'll want to give enough time before the holidays to optimize your content and visuals for success. If you're generating material for Christmas publish it in early December. Monitor its efficacy and optimize as needed to achieve the best potential result.
 

Do you want to succeed this holiday? Contact Bridging Technologies, we are experts in online marketing in Tanzania.
6. Create holiday videos and promote them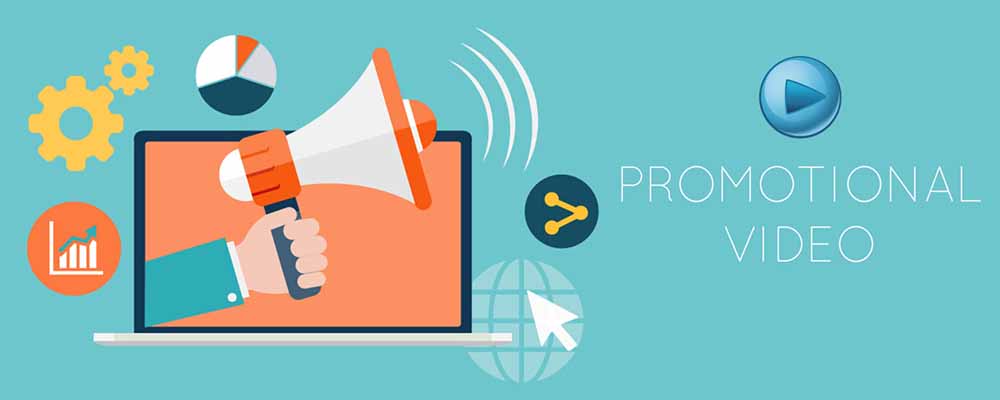 We know that people love watching videos year-round. But did you know shoppers use videos as a resource around the holidays?
Video is one of the most effective platforms for engaging your customers. More than 88% of marketers worldwide say that video gives them a positive ROI.
So, take advantage of this by creating holiday videos to engage your audience and entice new shoppers to your business. We put together holiday video ideas you can steal and test this season.
When incorporating video into your holiday marketing strategy, think about what the customer wants to see. And when it comes to this, we can't stress this point enough, joy is infectious. Especially during challenging times such as these, your business has a great opportunity to spread joy with video for the holiday season.
Customers seek authenticity, so you don't need high production quality to make an impression. Even if you don't currently work with a videographer or video production and editing team, you may still make a fantastic Christmas film that your consumers will like. All you need is a smartphone and perhaps some light editing software or applications. Both of which you most likely already have.
Ask yourself if you are creating content that your customers will love and share. Make sure you always have the customer in mind when creating your videos as opposed to pushing your company sales pitch.
7. Consider an influencer strategy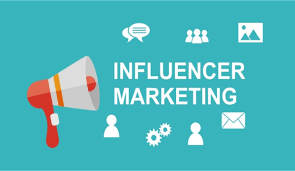 Influencer marketing can give you a strategic advantage and take your sales to the next level. During the holiday season, influencer marketing seems to score even better.
According to Digital Marketing Institution, 49% of consumers depend on influencer recommendations.
The effectiveness of influencers wavers between industries, but many companies use social media influencers during the holidays.
Facebook, Instagram, Twitter, TikTok, and sometimes even LinkedIn are clear avenues for brand interaction during the holidays.
Internally, marketers should argue the best advertising channels. This is mostly determined by the target audience.
When using an influencer, you can repurpose the influencer's material on your channels.  Another way is to collaborate with the influencer to promote the content on their channels.
Both can help you understand how your customers engage with the content.
Conclusion
Don't miss out on the excitement of the holidays this year. By utilizing even just a few holiday marketing ideas and promotions above, you can increase your holiday sales by exponential amounts.
Start planning now, optimize your content, keep your customers in mind during every decision you make, and don't forget about establishing lifetime value with your brand.
Successful holiday marketing campaigns are a great opportunity to boost end-of-the-year revenue and brand awareness. We hope our list helps you find the perfect holiday campaign idea. Now it's time to start planning! Just don't forget to have some fun along the way.
You need to end the year and start the New Year with a clear plan of your goals and how you're going to achieve them. You can learn more about digital marketing trends to focus on for 2022
Do you want to make more money this holiday?
Contact us today, we are the experts in online marketing in Tanzania.
---
About Author