Are you interested in learning how to host a website?
With a website builder like WordPress, you can create engaging content and then use reliable web hosting services to display it. You don't need any technical knowledge to host your websites.
The problem is that most beginners are unaware of the recommended practices for hosting a website. Many people feel that hosting their websites necessitates specialized high-tech knowledge.
Whatever your website is about, it's still only one small part of a much bigger online world. Planning what you want to do with your site earlier can give you the focus on what you have to do.
It is very hard for a website to bring results without a plan. You need to develop a website marketing strategy. Planning for different ways to promote and market your business site.
There are many organizations providing web design services. But before considering hiring them you need to have the plan of your web hosting.
Hosting a website is not about the cost to pay it is about the sequences of questions and answers before website development.
Let's cover the most important things you need to know in web hosting through these 17 questions.
17 questions you need to know about hosting a website in 2022
1. What is web hosting?
A web hosting, also known as a web hosting service provider is an online service that makes the content of your website available to the internet.
Websites are kept on servers, which are special computers that host websites.
When you buy a hosting package, you're renting space on a real server to store all the files and data for your website.
Web hosts supply the technology and resources necessary for your website's efficient and secure operation.
2. What are the types of web hosting services?
There are four types of web hosting services, which are
Hosting many websites on a single server. This means that each website is not getting all the resources it requires for working performance. That's why shared hosting is better suited to smaller or entry-level sites that don't need many resources.
It means that your website will have limited space. Large websites with high traffic are better off with their dedicated server.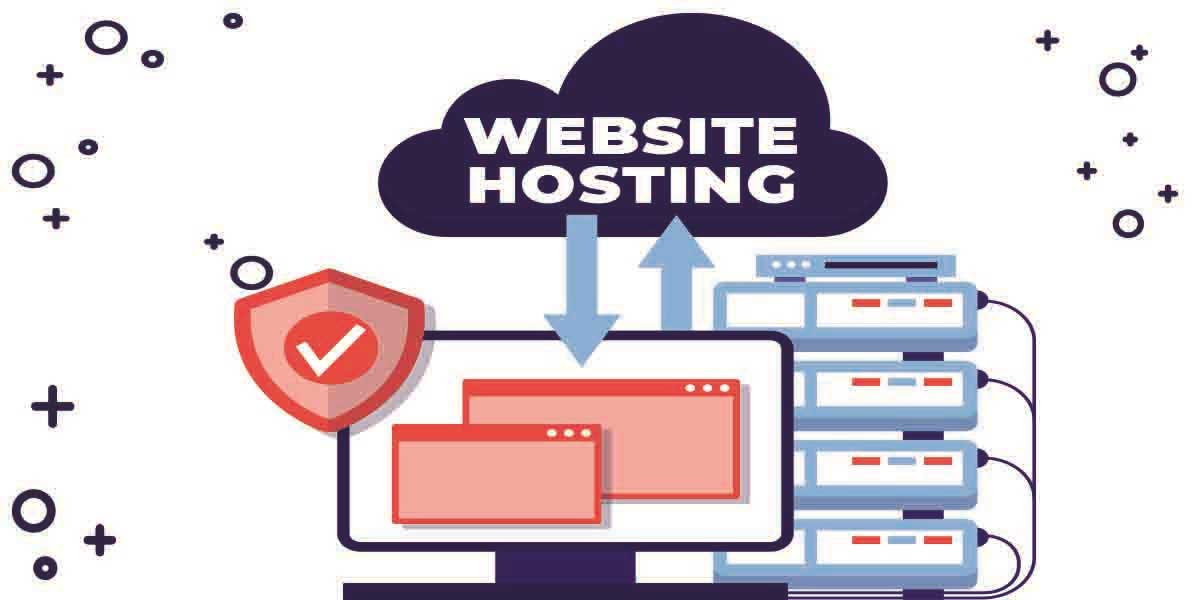 Dedicated hosting is considered to be the best option for web hosting. This kind of server is owned by the owner of the website. It is not shared with any other websites or businesses. Dedicated servers are ideal for high-traffic, high-value websites that need secure web hosting.
VPS (Virtual Private Server) hosting
When a website's shared plan becomes small, it's customary for the owner to change to a VPS.
VPS (virtual private server) hosting is more powerful than shared hosting and also offers more control.
You're still on a single server, but you're sharing it with fewer sites, and you have access to your virtual operating system. You can adjust the setup of your VPS to suit your needs.
Cloud web hosting is a type of web hosting service that combines all the benefits of shared hosting and VPS hosting. Each shared server supports multiple clients, while each virtual private server (VPS) runs on its own. One advantage of cloud hosting is that it's scalable. As your website grows, you can obtain more hardware resources to cope with the growth.
3. What is a web hosting company?
A website company is a company that provides the environment for your website to be live. Also known as the web hosting providers. There are many web hosting providers and it is upon you to choose the best provider for your needs. They are in charge of maintaining the server's operation and establishing security measures. Examples of web hosting providers in Tanzania are Bridging Technologies.
4. How does it cost to host a website?
The goal of your website will determine the cost that you are going to incur. This means how you want your website to perform is what it cost.
Most web hosting providers provide these requirements in packages plan. The packages will the performance of the favorable website at a higher price.
Bridging Technologies provide affordable web hosting packages.
View web hosting packages from Bridging Technologies.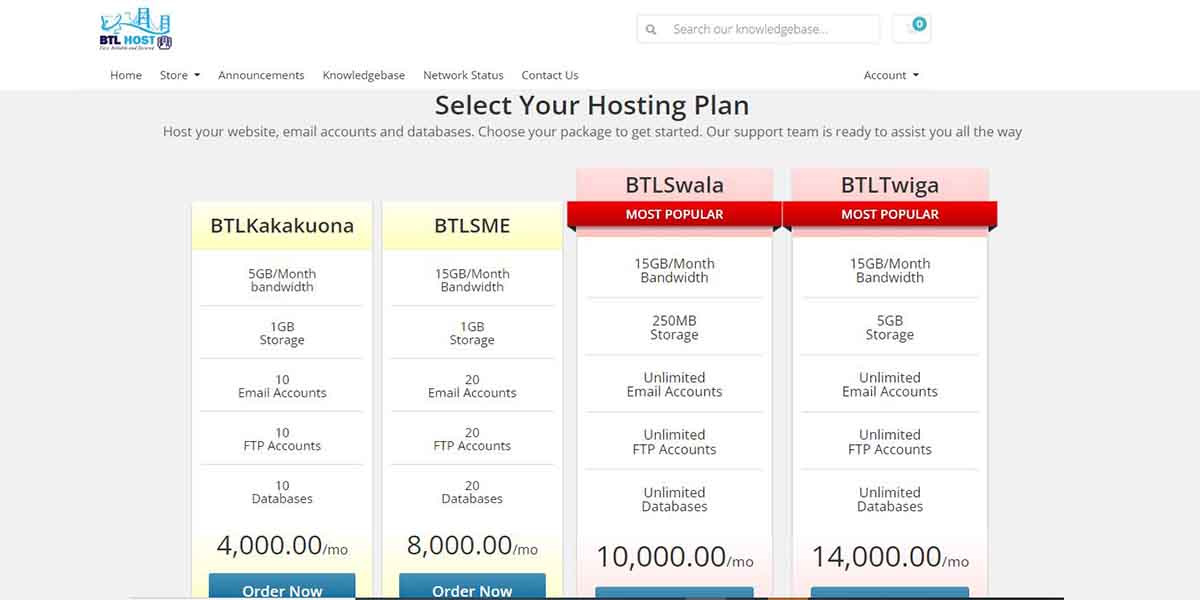 In web design services you have to consider the goals and marketing plan. For the entry-level, you better consider that package that will serve you at a low cost.
The good thing is you can update your plans once you grow.
5. What is the common requirement for website hosting?
Do you have goals for your website? The goals you set are what will determine what is your website needs. The common requirements of website hosting are:
Bandwidth
Storage/ disk space
SSL certificates
Emails and FTP accounts
If you are looking for web analytics services in Tanzania contact Bridging Technologies.
6. How much bandwidth do I need for hosting my site?
According to Socknet, for most websites with text and images, 3-5 GB should be plenty. Transfer bandwidth is the traffic flow or total allotted amount of space for uploading and downloading. This is given every month.
When you're choosing your Web hosting package, consider the projected amount of website traffic you'll have. You have to make sure the transfer bandwidth can handle it.
Websites that have high traffic can use more transfer bandwidth. If your website is an eCommerce site with products that need large media files, then it will take up more bandwidth than other websites.
Without forgetting, you have to analyze the web metrics to see the website's performance.
7. How much disk space will I need for my website?
The majority of websites are under 1 GB (Socket's basic web hosting space), but video and audio content can push that figure up.
During the website development, you need to consider the planned disk space. If you want to add a lot of multimedia stuff, you'll need to upgrade. Select the file in which your website is saved and look at the file properties to determine its size. A web design company can recommend to you the best option based on your website type.
8. What is the domain name?
A domain name is a text string that corresponds to a numeric IP address and is used to access a website using client software. A domain name is a text that a user types into a browser window to access a certain website in plain language. For example, Google's domain name is 'google.com.' It is recommended to include the name of the company in the domain name.

9. Can I buy a domain name for the different companies where am hosting a website?
Yes, it is possible to buy a domain name and web hosting from 2 different companies. In such a case, you will have to point the domain name at your web hosting company by editing its DNS settings.
If you are not tech-savvy you may find this process intimidating or confusing. You can consult a web design company on this.
If you get your domain name and web hosting from the same company, you won't have to update your domain name settings. It's also a lot easier to manage and renew both services from one place.
If you are stuck, contact Bridging Technologies, the online marketing agency in Tanzania.
10. What is an SSL certificate and it is important?
One of the most important aspects of web security is an SSL certificate (or, more precisely, a TLS certificate). When we discuss the World Wide Web, we need to focus on security.
Anyone visiting a website can use an SSL certificate to verify that the site is legitimate and secure. By having one, you're also making your entire website more secure. You are also protecting your visitors' data when they visit your website.
11. What is IP address and how can affect my rankings on search engines
The Internet Protocol address, or IP address, is a string of integers that looks something like this: 23.65.75.88. It indicates the location of a specific service connected to the internet the same way a home address does.
Your computer can't communicate with other computers connected to a network, such as an internet unless it has an IP address.
12. What is the cPanel?
cPanel is a web-based Linux-based graphical user interface (GUI) that serves as a control panel for website and server management.
cPanel is a Web Hosting control panel software used by most WordPress providers and web hosts in the world. cPanel has improved the process of website development.
You can use cPanel to publish websites, manage domains, organize online files, and set up email accounts.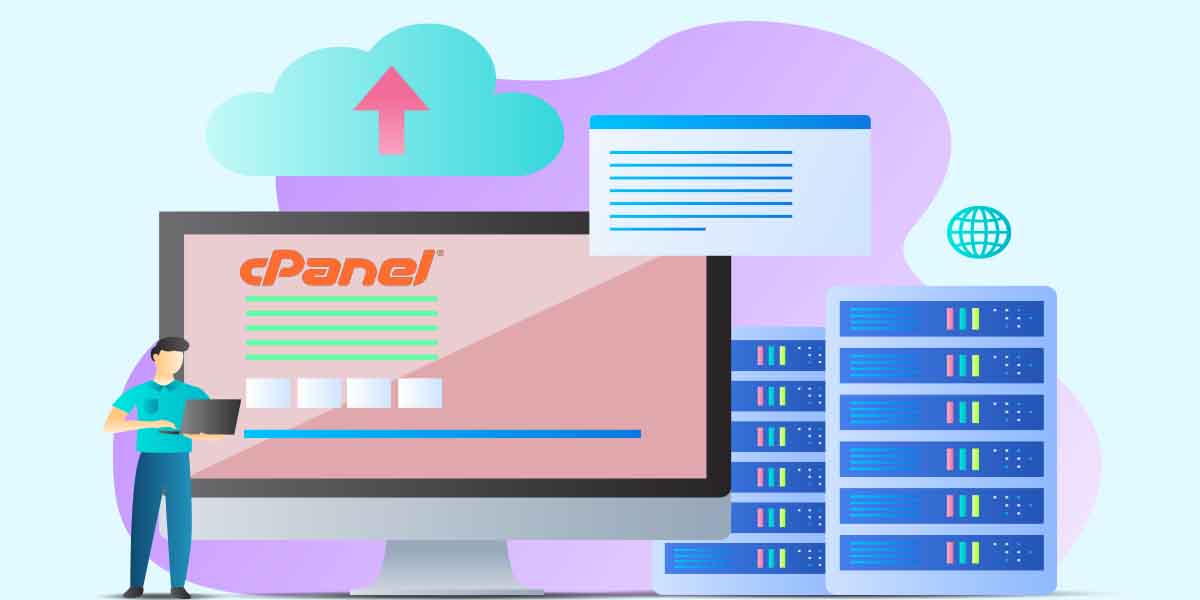 13.Is cPanel free?
Because it is a third-party application, cPanel is not free. Most hosting providers, on the other hand, include cPanel as part of their standard packages. Some companies will give you cPanel for free for the first year, but then charge you for subsequent years. You can learn more about how to host a website using cPanel.
14. Do I have to sign up for a long-term contract with my web host?
The world is evolving every day you also need to evolve. The long-term contract will not allow you to move even if you are not satisfied with the service.
Advice from the online marketing agency in Tanzania:
A good website marketing strategy does not allow you to have a long-term or permanent contract.
Have a short-term contract while examining your hosting provider. This helps you to be flexible to move to another firm with a better website marketing strategy.
15. Do I need to hire a web design company or developer?
Due to the existence of many website builders that include drag and drop functions, you may not need to hire anyone. The disadvantages of not hiring are when your website faces a technical challenge and you have no help.
The wise decision is to hire an expert to provide web design services and hosting. This assures you that you will be safe with technical support whenever the problem happens.
You might not want to hire a company for web design services to reduce costs. This may cost you more once you got any challenge.
You can get free digital consultation services and web analytics services in Tanzania.
16. Is free web hosting any good?
No, not at all. Free web hosting has many limits. Many web hosting providers grant the free plan with limited services. And all these free access services will cost you in the long run. Examples of free web hosting challenges
Limited access to resources like storage, emails, and bandwidth
Most of the time these can serve the customer at the entry level. For those with websites that are doing big things like e-commerce sites, this is not good for you. Low bandwidth and storage can reduce its speed of it, which will lead to low web traffic.
Unlimited placement of Ads
With the free hosting plan, you will have no control over ads placements. The provider will place the ads anywhere. This may harm your reputation and lead to low traffic which means low sales.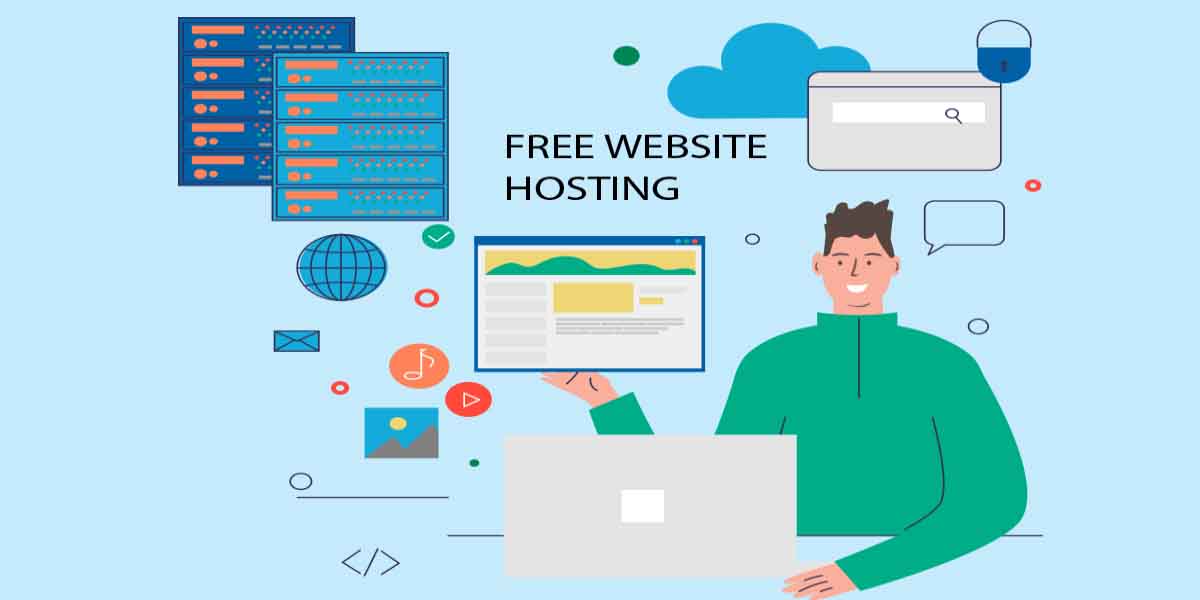 17. How do you know which hosting option is best for your website?
This is when your website goals and requirements are aligned well with the hosting options you have. Consider having the hosting plan packages that will serve your customers and your business.
You have also to consider:
Backup- as we know the website is a combination of different files. Once there is no way to recover the deleted files by mistake, the website might also be gone. You need to back up the website once anything happened you will be able to recover it at no cost.
Support- You will always need support from the web hosting providers. This is due to the daily changes in technology and the requirement of users. You need to consider customer support during the process of choosing of web hosting company.
Additional Facts about web hosting
Free hosting plans can cost you more in the long run.
Free web hosting services are meant for beginners and people who only need a temporary solution.
If you aren't a beginner, then you're better off using a paid hosting service. If you are not a beginner, say no also to a free web design company.
Because in the long run, free hosting plans can cost you more in
Poor performance,
Limited features
Accounts are being suspended because of malicious code.
Poor data security
Poor loading speed
Poor ad placements on your site
Scalability is crucial
If you want to expand your business online, you'll need a web hosting plan that lets you easily extend your site. Can you afford a sudden surge in customers and transactions? If the answer is "Yes," then a dedicated VPS server would be ideal. It comes with a flexible service that allows you to install and manage several high-traffic websites.
A 100% uptime is not guaranteed.
When the social media titan, Facebook, hit a 14-hour downtime, it lost a whopping $90 million in revenue.
If industry giants can experience such a dilemma, so can you. This is because a 100% uptime guarantee doesn't exist. Even the most reliable web hosts refrain from preaching this offer.
Something will cause your site to crash in the future, whether it's a sudden traffic spike or a deliberate cyberattack. This isn't ideal but this is among the risks that you'll encounter.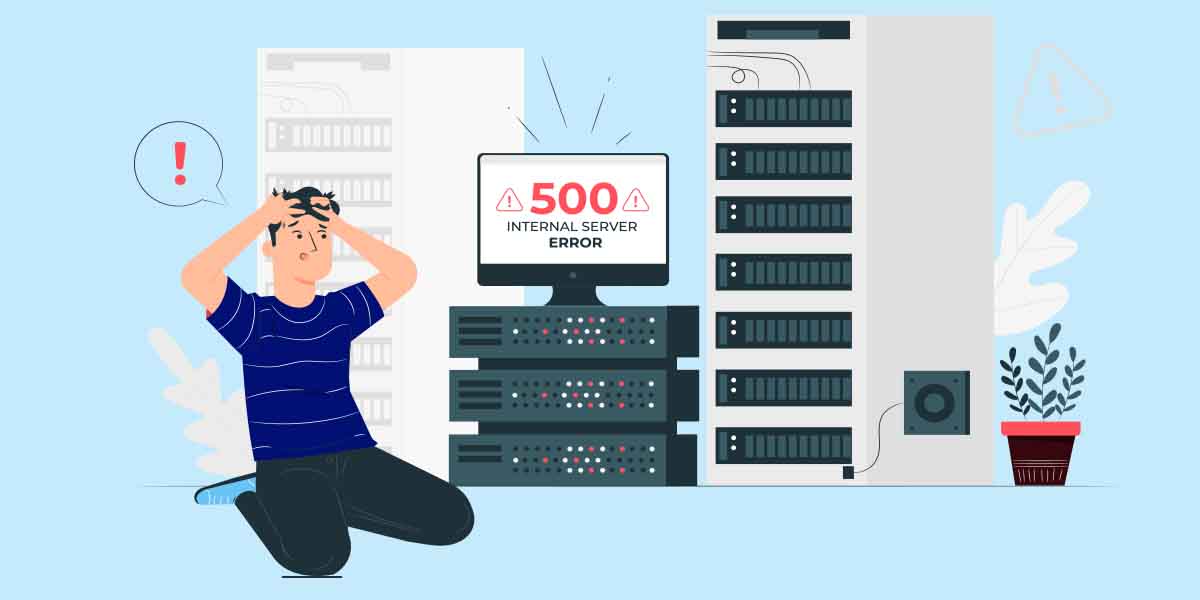 Instead of a full uptime performance, choose a web hosting provider that offers prompt tech and customer support 24/7. The availability of them to solve issues right away and mitigate the effects of a complication. You may consult Bridging Technologies for web analytics services in Tanzania.
A higher price is not a guarantee the quality service
This is where hosting packages come in. These packages differ in features, price, and performance.
Instead of messing with various prices, start with an evaluation. How much money are you willing to put down? What resources and functionality do you require from your hosting provider? What type of website do you have?
Choose wisely and do much research to find the right web hosting package for your site.
Consider Location when choosing your web host.
The location also matters when choosing your web host. When it comes to online hosting, location is very important.
It's smart to start with a local data center, even if most of your visitors are not local. They'll still be served the site faster because it will take less time to reach them from the data center. The closer your visitors are to a data center, the faster your website will load.
This is resulting in a better user experience. As you grow and acquire more global clients, you can always consider moving on to a global web hosting provider.
A good web host will have data centers all over the world so that your visitors can get to your site quickly no matter where they are.
Consider the source of the majority of your visitors. If the majority of your clients are in Tanzania, for example, it's worth looking into hosting businesses in Tanzania.
You can get a hosting plan from us
Not all hosting providers include backup
A lot of things can go wrong when managing a website. The most notorious of them is data loss. A simple human error can wipe your web clean of everything.
Ensure your hosting plan includes a website backup service. This keeps your data safe from accidental deletion, and other threats through regular backups. This makes it easy to restore any lost files and content and reduces costly downtimes.
No server has a hack protector
If you come across a web hosting plan boasting of a "hack-proof" server environment, leave. That's grossly misleading. Anything that goes online is susceptible to hacks, malware, and other cyber threats.
Get a web hosting plan that offers quality security support.
Conclusion
The process for choosing website hosting and your domain name is not as daunting as you might think.
Remember, the key thing is to make sure that your choices are right for you.
If they don't work out, there's no use in wasting any time or energy on them.
And if they do, you'll be glad to hear that they can take you far down the road with your site.
Selecting the right web hosting company is crucial for your business' success.
This can be a difficult task, but by outlining the business goals of your website to fit you'll be in a better position.
Good luck!
---
About Author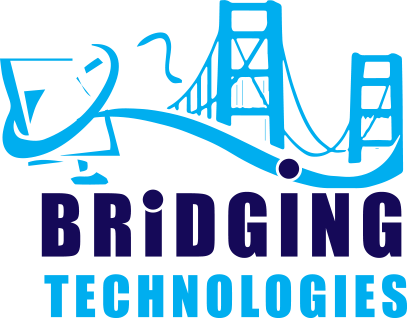 Sauda Salehe is a content developer and digital marketer at BTL, who is passionate about helping others in their digital marketing planning. She is also an email marketing strategist with SEO skills. Sauda is inspired by new technologies and successful digital marketers around the world. Apart from writing, she likes chocolate cookies.