It's Christmas and New Year's season.
Do you have any new marketing plan this holiday?
Does your company keep posting the same things every year?
The holiday season is a time when every company tries to win social media marketing at all costs?
You need to try new things so that you can approach more customers.
This holiday season is the perfect time to have plans for your followers and customers.
Did you know that 64% of buyers are visiting social media platforms to get new products and find gift ideas?
It is a time where there is high engagement in social media between companies and customers.
Your social media account needs to be active and all set to serve your audience as they are well-engaging.
Though not all your followers may need your services at this time most of them are at the high peak of buying.
So holiday social media marketing posts can have an impact.
All you need is to be creative and different.
So what can you do to be different?
To find more, you can also read our blog post, "7 inspiring ideas for Christmas Social Media Marketing."
In this blog, you'll find tips for planning and creating holiday social media posts.
It can help you generate sales and boost your brand.
On other hand let's start with how the social media holiday posts can impact your business positive:
Advantages of holiday social media posting
Why is holiday marketing so important and effective?
The holiday season is a huge opportunity for unique and engaging marketing with a variety of lasting benefits.
Taking advantage of holiday marketing can lead to increased customer following and engagement.
We are all aware of how engagement boosts sales and brand awareness.
Holidays like New Year, EID festivals, and Christmas open the door to endless possibilities for marketing.
➡️Increase Brand Awareness
These holidays are the perfect way to generate creative content.
It is going to reach both an intended and unintended target audience.
Social Media holidays are a great way to increase engagement through discounts or promotions.
This increases brand awareness, engagements, and potentially sales.
For example, New Year is celebrated on 1st January every year with the hashtag #newyear
#newyearresolution, etc.
This day is dedicated to celebrating the beginning of New Year and mostly new life plans.
It is the perfect opportunity for companies to target audiences and provide promotional services that align with the audience's interests.
When you have a well-organized social media strategy your brand is going to grow positively.
We can help you to create social media strategies that can provide new business opportunities during this holiday season.
➡️Increase Engagement
Social Media holidays are a perfect way to increase engagement on posts.
During the holiday season, most people spent their time on social media.
They are looking for brand new products, giveaways, and promotions.
It is your opportunity to get their attention on your channel.
Using the holiday hashtags increases engagement since hashtags could be trending.
Also, they are accessible and collect all the engagements together for others to see.
A perfect example is #NationalRoastDay and Wendy's use of it. Wendy's aligned this holiday through using her Twitter brand.
The fast-food chain has used this hashtag yearly to start a thread. It dedication is to make hilarious comments to its followers.
Wendy's sparked a viral campaign using this hashtag. Campaigns like this have helped the company gain over 3 million Twitter followers.
You too can manage to reach that level of engagement on social media. Let us create engaging hashtags for your business.
➡️Showcase Brand Personality
By participating in these holidays, you can show a little of your brand personality. There are many opportunities during the holiday season to find one that fits.
You can choose to write New Year content ideas or content for Christmas that align perfectly with your brand.
If you are looking for an agency to help you create a holiday social media campaign, we can help. Contact us.
➡️Increase sales
The holiday season is a time where business is at its peak.
People have worked, earned, and invest for the whole year.
Now it's the time they want to do what their dreams have been laying on.
It could be buying property, new furniture, paying school fees, and many more renovations.
As a marketer, you can make the most out of it in this season by the branding of your business on social media posting.
You need to have well strategic content for Christmas and New Year content ideas which are the high seasons of the holiday.
In this season you a not late to plan one. Begin your social media holiday campaign with us. Let's talk!
7 Holiday Social Media Posts to Try
If you are looking for ways to stand out and be strategic with your holiday social media during the busy holiday season, you are in luck.
Today we are going to share 7-holiday social media post ideas to help you make the most of the season.
This will help you in ways that you will create customer relationships. That will help you grow your social media following in the process:
1. Give Your Account A Holiday Glow Up
You can choose to go with holiday theme colors or stick with one of your brands, make your account feel festive.
Also, prepare holiday content that you will share with your followers.
You need to have content for Christmas and content for New Year ideas.
This will help you go with the trend and provide what your audience wants to see.
Let your audience know that you are in the same amazing spirit of the season that they are.
Post many holiday content related more than your usual self so that you can go with the trend, holidaying!
2. Create and Post Your Own Holiday Hashtags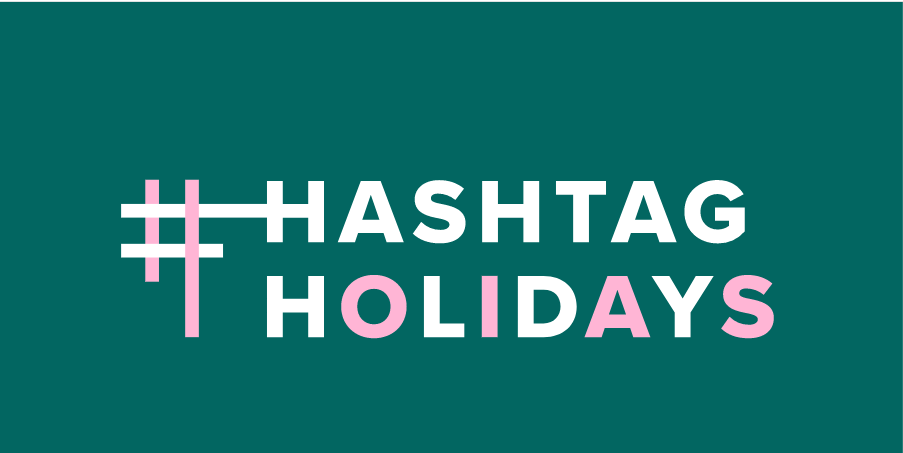 Once you have decorated the halls of your social media, it is time to explore your holiday post hashtag strategy.
Holiday hashtags make content easier to find.
It allows you to guide conversations beyond sharing your sales or gifts.
Try to use as many holiday hashtags as you can so that they can reach more audiences and make it viral.
Use branded hashtags for your holiday social media posts to allow more engagement by your followers.
The hashtag strategy can create a holiday tradition that your followers look forward to seeing each year.
Make your hashtags relevant that will allow you to continue to connect with your audience for your business.
Make sure that the hashtags you choose aren't overly crowded or create a new brand that has no traffic yet.
Also, you can use long-tail hashtags to substitute for the crowd.
It will provide you with an opportunity to less competition on your business.
Bridging Technologies, a digital marketing agency can help you in researching social media holiday strategies. Contact us.
⚠️TIP: You can also make your followers share your holiday hashtags! How?
First, let people know your hashtags by sharing them a few times in your holiday content.
Second, explain how to use it. You can even personally mention your loyal and current customers on that post and ask them to share.
And once things get along you will have the chance to see what your followers are creating with your hashtags, which is sales!
3. Make Followers Feel Like Long-known Friends
Next up on the list of holiday social media ideas are to include your followers in the things you share.
How to make your followers feel like old friends?
Try to personalize your content, this will make them feel they are engaging with you directly and not bots.
Whether you're a small or large company, be sure you spend some of your social media time with your customers and followers this season.
While it may feel like a small thing it can make a big difference to your followers.
Reacting to your audience's comments on your post can make things feel personal.
If there is a negative comment, clarify it and don't feel offended, that is a way to improve your service.
It can show clients that you value their loyalty and the time they invest on your page.
4. Share Fun Branded Holiday Lists and Tips
Another great way to connect with customers and offer or share-worthy content is to create fun branded holiday lists.
Make sure they align with your niche or your offers.
Whether you are food merchandise or property broker, share your holiday recipes for your business activities.
You will be able to offer something interesting and helpful to your clients.
And when you share your lists and tips in video form and wordy, you can always attract new followers to engage with your page.
5. Try Countdown Contests in Holiday Season
Contests and countdowns are cool techniques to uplift page visitors during the holiday season.
While both take some planning ahead, when done right they can grow your audience and get them excited for the season.
People like to participate in the contest during the holiday season as they expect to be provided with gifts.
Wondering how to get started?
Try something like "14 days till the release of our New Year content Ideas will change your life." And make the contest or countdown relevant to your brand or how you help your customers.
Holiday challenges and countdowns are really impressive as they allow you to get even more audience attention and engagement.
In this way, you will get a space to talk about topics beyond what you might typically cover in your daily content without feeling scattered.
6. Simply post your holiday message
Your social media channels are the place where you can share with your audience how you feel about this season.
Show how you feel from the past holiday to the current one, the favorite things, how grateful you are to have them as your followers.
This will create a strong bond and your audience will feel welcomed whenever they pass through your page.
In this section, you can create a community conversation with your audience on how they feel too.
It is one of the easiest holiday content ideas to execute.
Be sure to use your posts to ask questions, run polls, and get a sense of your customer's preferences.
You can make this as fun, heartfelt as you had like and it will give you fantastic insight into your potential customers and current followers too.
When you ask questions and share you're "why" you create a loyal community within your social media world and beyond.
Bridging Technologies, a digital marketing agency would like to customize messages for your social media posts. Let's get started.
7. Provide a promotional service and giveaway post to your followers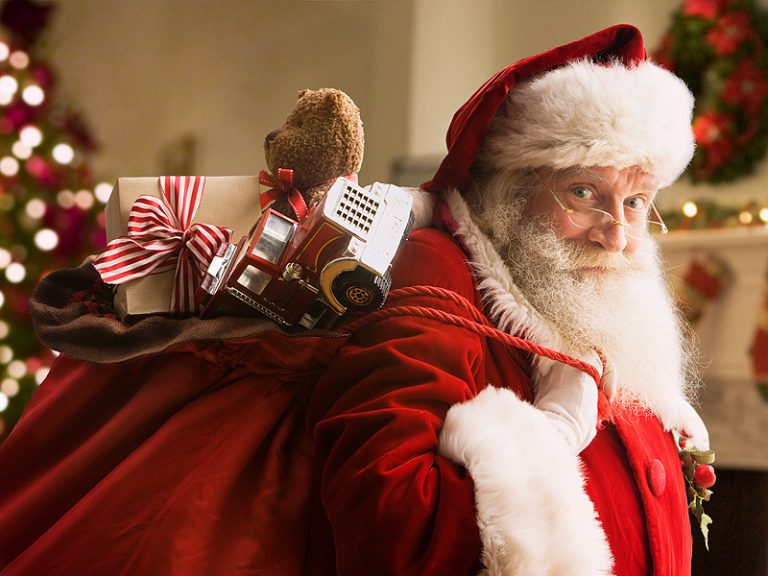 Everyone loves a good giveaway, especially around this time of year when people are buying gifts for their loved ones.
Think: What do you want to accomplish by having a giveaway?
To raise brand awareness or to grow an email list?
Think about these things when determining what you'll give away and how you'll set up the boundaries.
8. Launch a new product/service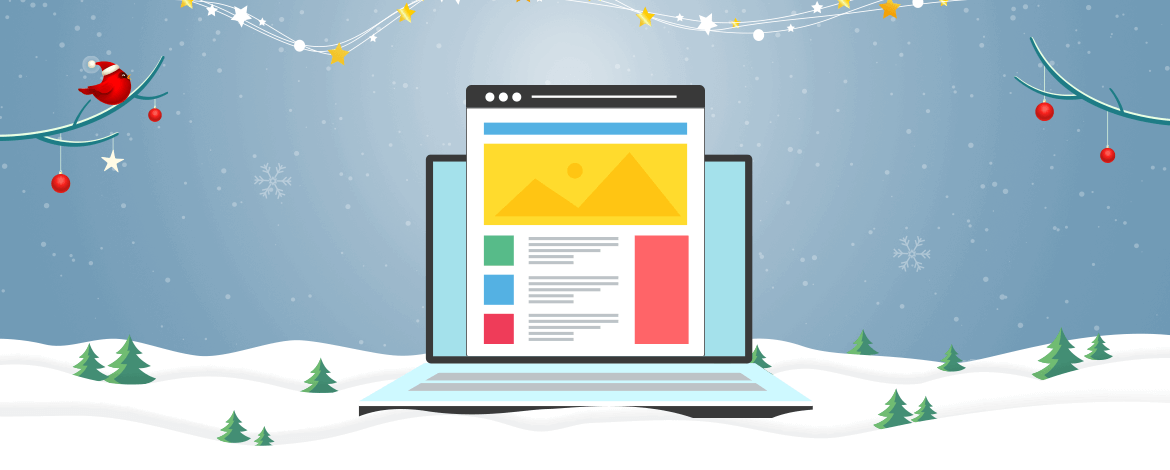 The holiday is one of the high seasons in the marketing industry.
So why don't you take a chance to launch a new product/service on your social media?
In the holiday season, people tend to look at what they have missed in the past year to fulfill their goals and dreams.
As a marketer, it's an opportunity to introduce a new product in your social media channels.
Relevance is a key factor to consider before you launch a product.
It is also important to start early, maybe a few weeks before the holiday season so that your audience could get to understand well what you want to offer them.
Even a small holiday campaign can drive traffic to your page. The good news, Bridging Technologies is helping businesses on a better way to advertise their products and services by providing engaging and relevant content. Partner with us this holiday.
WRAPPING UP
No matter which one of these holiday social media post ideas you choose, create custom-branded holiday hashtags.
Or get feedback on their go-to holiday traditions, and create engaging content that will hit the right audience and keep things consistent.
Remember, to be consistent in your social media posting.
You can use this holiday time as a privilege to customize your page to attract and be relevant with the season.
We hope these ideas about social media posts will help you to plan a successful strategy during this holiday season that suits your customers and will brings positive results and profits for your business. 
So spread positivity through your posts, connect with the right people and you will not only get new customers but also expect brand loyalty from them in the long run.
If you need help in planning and staying organized during this holiday season, Bridging Technologies, a digital marketing agency will be happy to work with you. Contact us.
---
About Author